Image via CNN
The European Institute for Underwater Archaeology (IEASM) announced that it uncovered ancient relics off the coast of the Abu Qir Bay in the Alexandria governorate. In the sunken city of Thonis-Heracleion (the Egyptian and Greek names of the city), Egyptian treasures including silver ritual instruments, gold jewellery, and alabaster containers; as well as Greek treasures like bronze and ceramic objects, and weapons were found.
Image via CNN
The ancient port city of Thonis-Heracleion was discovered in 2000 by marine archaeologist Franck Goddio, who also led the latest expedition. It was the main port of the Mediterranean before the city of Alexandria was founded by Alexander the Great in 331 BCE. It was not only a hub for trade but also held immense religious importance due to the presence of a temple dedicated to the Egyptian god Amun. A temple dedicated to the Greek goddess Aphrodite was also discovered in this latest expedition, proving that Greeks were allowed to trade, settle, and worship in the city during the reign of the Saïte dynasty (664 – 525 BCE). Thonis-Heracleion was likely founded around the 8th century BCE, and sunk entirely into the depths of the Mediterranean in the 8th century CE following a series of natural disasters. It is now located about seven km away from the coast of Egypt.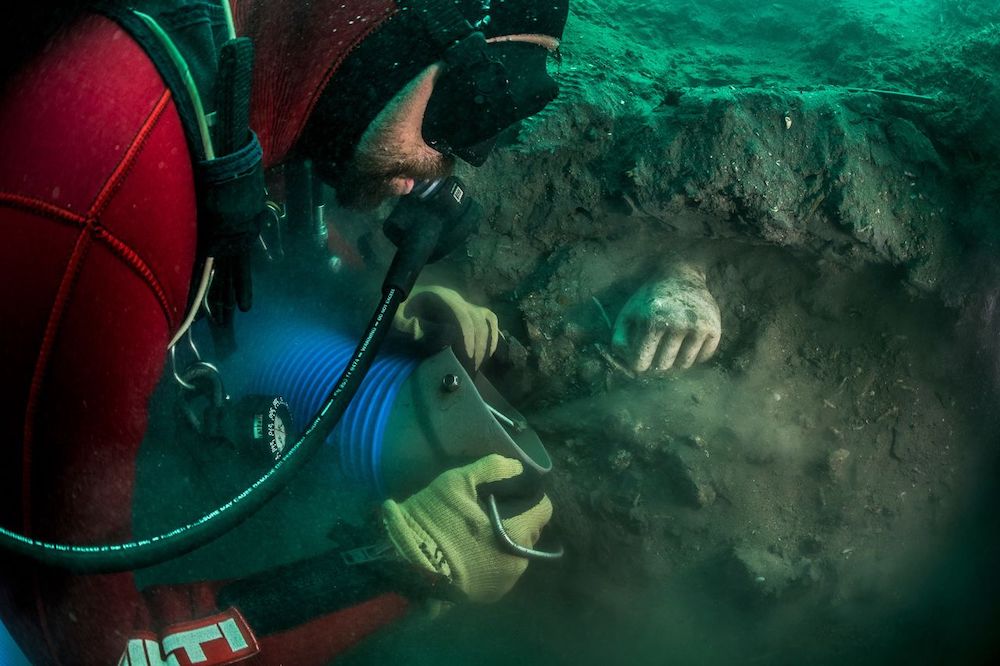 Image via CNN
This discovery was headed jointly by Goddio with the IEASM and Egypt's Department of Underwater Archaeology of the Ministry of Tourism and Antiquities. It is monumental not only because of the relics' beauty but also because they give us insight into life in ancient Egypt, particularly in this once instrumental city. We have known for a while now about the role its port has played historically, but we now have a deeper understanding of its social fabric thanks to the discovery of Greek artefacts. Aside from the discovery of the temple for Aphrodite, which gave us insight into Hellenic life and worship, the weapons found indicate that there was a wide presence of Greek mercenary activity.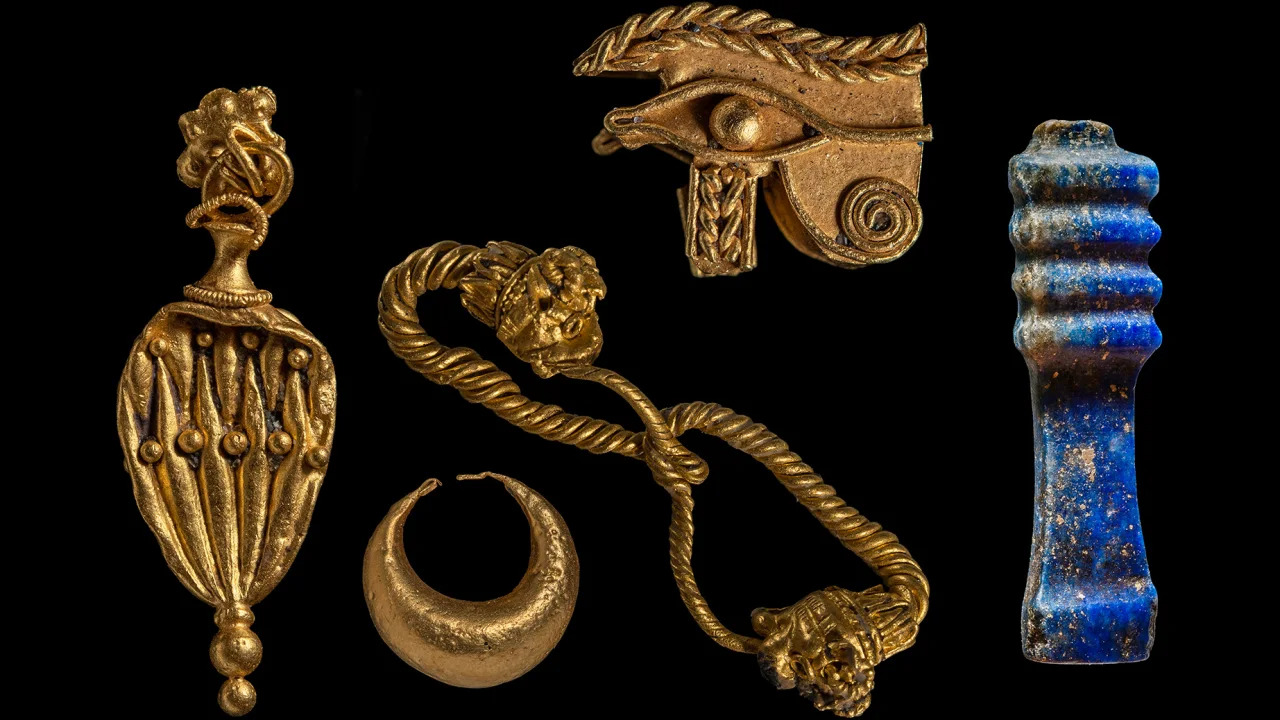 Image via CNN