Arts-Mart: Online Gallery Set to Launch New Art Space in Cairo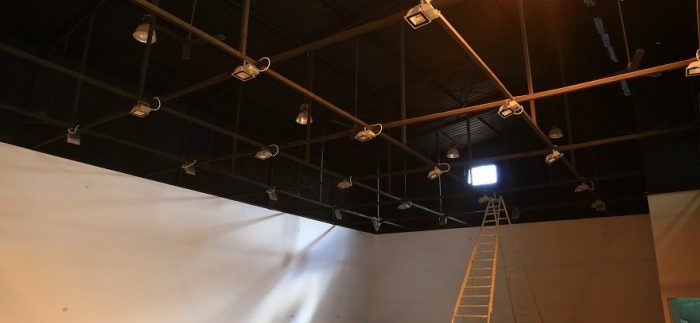 While the Arab Spring has launched arts in the region into a new and flourishing vain of prosperity, so to speak, there still exists a barrier for so many emerging artists as they try to burrow their way to Cairo galleries. Maybe it's a case of the field becoming saturated, or maybe it's a case of mainstream art's reluctance to embrace the many new and unique approaches to art that have emerged.
Whatever the case, as so many things in Egypt, art – in the broadest sense of the term – isn't an easy path to follow.
However, one project has slowly but surely had an impact on the kind of coverage and exposure for artists of all standing; online gallery, Arts-Mart.com.
Having launched in November of 2012, Arts-Mart has developed into a bustling and important resource and platform for artists and art aficionados alike. The website quickly amassed a database of thousands of pieces from both established and emerging artists, all of which can be purchased.
But viewing art through the cold light of a computer monitor will never quite match the experience of leisurely but intently browsing a gallery and Arts-Mart have made the bold move of launching a new physical space – in short, an Arts-Mart gallery.
While Downtown Cairo and Zamalek offer no shortage of galleries and art-spaces, Arts-Mart The Gallery is set to build on the community that the website organically developed. More than just a space for display, Arts-Mart co-founders, Lina Mowafy, Dina Shaaban and Hatem Zaazou, envision much more.
"The Gallery is conceived to unify art enthusiasts and our artists under one roof by their mutual interest in art," explains Shaaban. "Whether you are just discovering art or an art expert, we wanted a physical space for our artists to interact with their audience and an exciting setting for our clients to experience."
Located on the Cairo-Alexandria Desert Road, Arts-Mart The Gallery is set to open its doors on December 5th with its inaugural exhibition coming courtesy of acclaimed Egyptian artist, Mohamed Abla.
"We are honoured to have Mohamed Abla join us in our celebration of the opening of Arts-Mart The Gallery," says Mowafy. "Our foundations are built on our unifying belief that art acts as a gateway to driving cultural awareness and addressing our modern consciousness. Abla reflects this very essence in his work."
Abla isn't a name to scoff at and the folk at Arts-Mart are promising to host an eclectic blend of the region's most celebrated artists and the increasingly unique and promising talents that are scattered across Cairo.
For more information on Arts-Mart, click here.