The 2014 Pritzker Architecture Prize winner, Shigeru Ban, is coming to the AUC New Cairo Campus for an insightful event for all Egyptian architects. The talk titled Balancing Architectural Work and Social Contribution is directed toward all architects, focusing on empathetic and innovative designs.  

Taking place on Monday the 20th of November at 7:00 PM, the event is the fourth edition of "Architecture Leih?", an event series organised by the AUC Architecture Alumni Association in their Ten Days of Architectural Fortitude programme. The programme is held in light of the current events in Gaza to use unconventional and inexpensive materials in the most efficient and resilient way possible, especially for the benefit of disaster victims. From internal talks to public events, the program is hosted by the Department of Architecture at AUC in collaboration with its Alumni Association (AAA), the Architecture students-led Association (AA), and NextARCH Lab.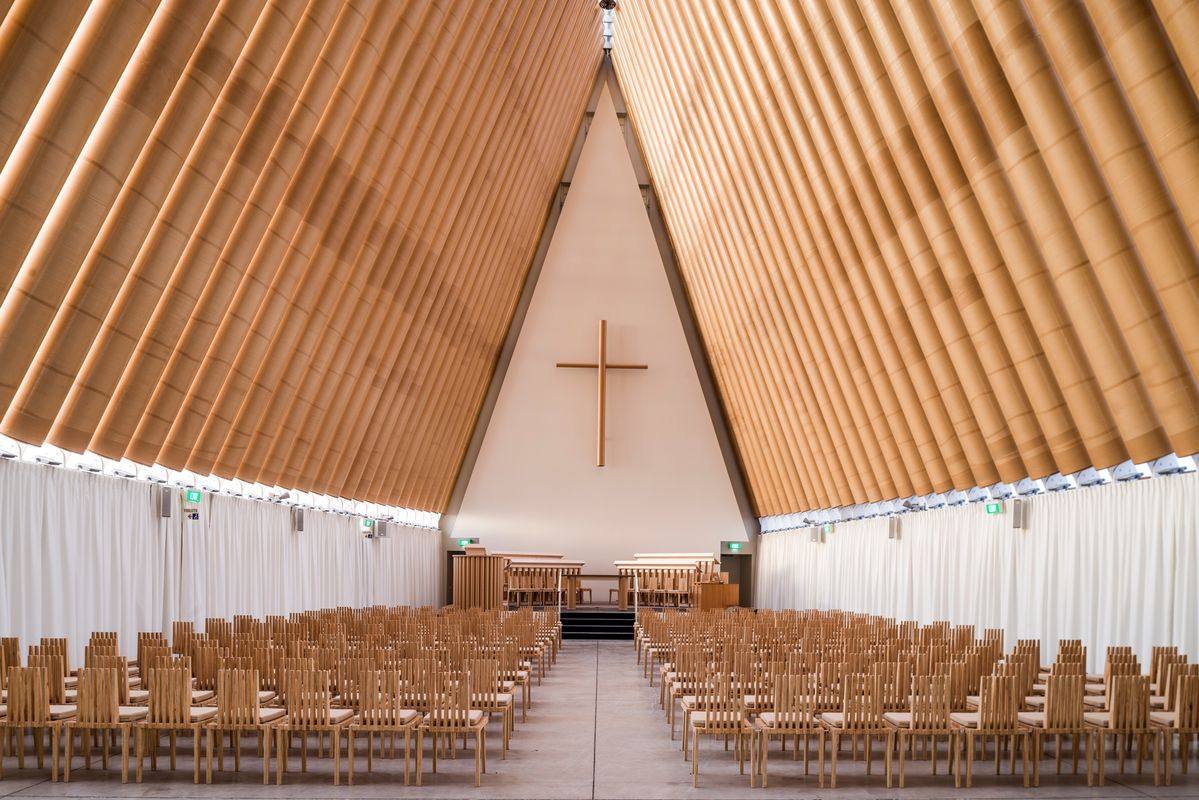 With a recognisable history in disaster relief, Ban took part in his first project in 1994 with paper-tube shelters he proposed to the United Nations High Commissioner for Refugees (UNHCR). The project helped better the lives of 2 million refugees living in harsh conditions as a result of the civil war in Rwanda. Later, alongside student volunteers, he built the Takatori Paper Church, using tubes of recycled paper along its structure. Triggered by the influence of Takatori Paper Church, he established the NGO Voluntary Architects' Network (VAN) with a focus on architectural activities for disaster relief. The renowned architect was profiled by Time Magazine in their projection of 21st-century innovators in the field of architecture and design.
You can book your spot here.