Cairo Guide: The Best Live Music Venues in Cairo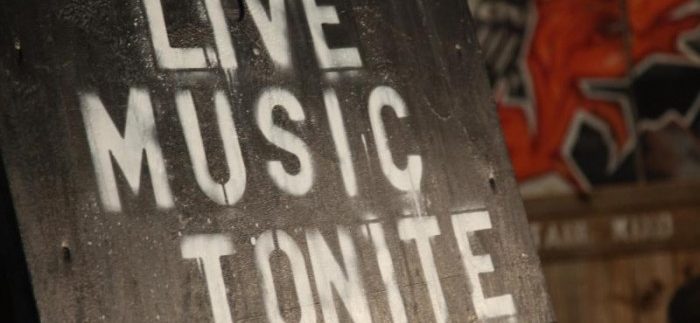 With so many of Cairo's entertainment options readily affected by fickle trends and modern affectations, local live music remains one of the only avenues available that is comparatively unaffected by the ebb and flow of the media. Presented as a way of fairly gauging the talent and aptitude of musicians, live music is essential to the evolution of technique in performers. When done properly, attending – or playing – gigs can be one of the most enjoyable pastimes; we've sought out seven venues that regularly provide live music in Cairo.
Despite its reputation, this expansive venue is renowned for hosting the widest variety of live music, exhibitions, kiosks and theatrical performances. With bookings by underground and established bands and musicians alike, El Sawy Culturewheel is one of the most reliable establishments for weekly gigs. Though the venue does not have the most discriminating door policy, and the crowd might not be the most cultured, the shows are always family-friendly and well executed.
The last six months has seen Cairo Jazz Clubb up the ante and build on an already solid solid reputation for booking some of the most popular local and international acts around. Though many go with the bar in their crosshairs, Cairo Jazz Club's dance floor is a sight to behold on any day of the week. While the venue is rather cramped, which is especially bothersome during weekend gigs, the club manages to keep the nights lively and engaging.
Situated in a rather secluded part of Cairo, El Genina Theatre is located inside Al-Azhar Park on Salah Salem Street. Hosting everything from Arabic pop stars to orchestral symphonies, rock shows to folkloric productions, El Genina Theatre has something for every musical taste.
Located in Downtown Cairo, Rawabet Theatre is right in the crux of one of the most culturally significant districts in the capital. Frequented by local artists and musicians alike, the art-space is a strategic venue for underground bands to gain a wider audience. Although not the trendiest of locations, the theatre treats both bands and attendees fairly, and is one of the best places when it comes to supporting local talent.
Known for its folkloric cairorevamp_users and programs, Makan showcases many variations of traditional Egyptian music and art forms. Booking local bands and performers, Makan provides weekly shows that range from the rare music of Zai and Rai to a troupe of Nay and Oud players. This dedication to championing the lesser visible parts of Egypt's cultural and artistic identity is what makes Makan one of the best places to soak up the musical accomplishments of Egypt.
Gated within Maadi, established cultural-hub, Beit El Raseef, hosts a variety of art exhibitions, political and social forums, as well as numerous bands and musicians. Due to their interesting events calendar, the venue manages to cultivate local talent, promote awareness for social issues, and entertain throngs of people with live shows and performances.
Since their launch in 2013, VENT has taken Cairo by storm with the masses flocking there for everything from filmscreenings, to explosive live music sets by some of Egypt's most obscure underground musicians. While the venue still has a few kinks to iron out in regards to the sound system, VENT provides a fresh avenue to music and art and, better yet, makes it accessible and enjoyable to an otherwise apathetic population.
Honourable Mentions
As the pinnacle of cultural integrity and prestige, Cairo Opera House is an essential stop for those wishing to indulge in the timeless splendour of symphonies, ballets, plays, opera, and other musical productions. However, for those seeking more temporary theatrical showings, Falaki Theatre is AUC's thespian gem and also hosts occasional live music showings. Over at Vibe Studios, music aficionados are guaranteed professional, live studio sessions by the most popular names in the local music scene. Bookstore-come-art-space, Bikya (Maadi and Nasr City) and Sufi, meanwhile, have recently developed a taste for underground, indie bands who are frequently called upon to play a few sets within the cosy venues. If your tastes verge on the even more obscure, 100Copies Music Space hosts many amateur and established musicians with original and versatile sounds.
Keep an eye on the Cairo 360 events calendar for all the gigs and music events at these venues and more.