Cairo Guide: Week Two at D-CAF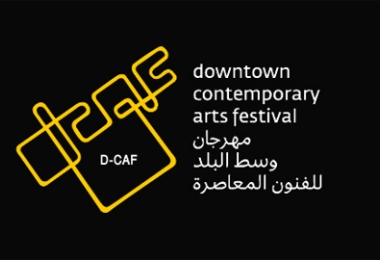 Moving into its second week, the Downtown Contemporary Arts Festival is in full swing, boasting performers and artists from all over the world and bringing them Downtown for your viewing and listening pleasure.
Across Downtown Cairo, continues SmART Mobile Film Festival showcases the works of Arab filmmakers, throughout the whole duration of D-CAF.
Thursday's 'Cairo Calling' at Sherazade serves up a lively evening of electro-shaabi music, whilst French film, 'Les Grandes Ondes (à l'Ouest)' is screened at the Odeon, following a team of journalists as they land themselves in the middle of the Portugese revolution. Also part of the festival, 'Billy Cowie, Art of Movement' takes place at Viennoise Hotel.
On Friday, the second evening of Francophone Short Films takes place at AUC Greek campus, while Edit Kaldor's 'C'est du Chinois' will be performed at Falaki Theatre, for two consecutive days. Also on Saturday, the Odeon will screen film, 'Left Foot, Right Foot'.
On Sunday, Benjamin d'Aous', 'La Nuit Qu'on Suppose' at the Odeon explores the lives of several characters, adjusting to life without sight. Monday begins with the opening of a week-long exhibition from artist Hassan Khan, at the Kodak Passageway in Downtown Cairo. Later on, the Odeon screens Hugo Latulippe's, 'Alphée Des Etoiles'; a trult remarkable film revolving around his daughter's rare genetic disorder.
Tuesday sees a repeat screening of 'Les Grandes Ondes (à l'Ouest)' at the Odeon, and as something a little more unusual, 'Baladilab, Take A Coffee With Your Heritage', invites people to socialise and share their experiences of Downtown Cairo over coffee. Lastly on Wednesday, 'Un Mois en Thaïland' is a love-story from Paul Negoescu, portraying the trials and tribulations of a love-sick man.
Have fun!