Cairo International Film Festival: Four Films to Watch!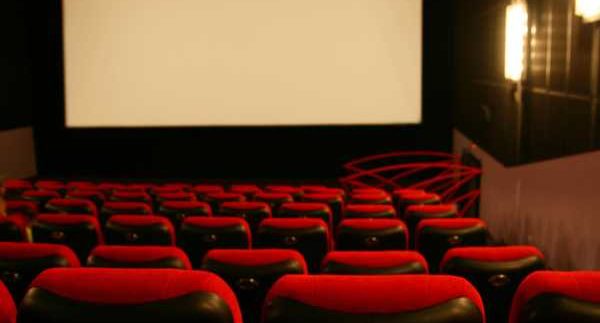 Launched
on November 30th, the Cairo International Film Festival has caused
quite a stir around town; yet many film-goers have been left frustrated due to
the lack of information and confusion over the festival's film schedules.
For
the film geek in all of you, Cairo 360 has selected four films that we would
highly recommend. Click on the film for its scheduled showing, watch its
trailer here, and gather your friends to catch the flick. From what we've
heard, it's quite a journey to actually catch a peek!
Microphone: Director of this year's Heliopolis,
Ahmad Abdalla has done it again and has had us talking about this film for
months! This low-budget independent film was shot in Alexandria by using only a
Canon D7 camera. As Microphone takes
us on a journey through the booming underground art scene in Alexandria, the stories
within the journey are told and perceived by the featured artists. Support the
local arts and do not miss this inspiring film. Watch the trailer here!
As
if I am Not There:
A horrific drama based on true events, this first-time feature portrays the
atrocities of the Bosnian War; focusing on the crisis through the life of a
young Bosnian woman living in a Serbian war camp. Capturing the horror of war
and inscribing sensationalist tactics to solicit an emotional response from the
audience, the story is profoundly told and disturbingly haunting. The film
is directed by Winfried Hammacher and provides insight into a forgotten time in
history.
Tangled Up in Blue: Winning several awards, poignantly moving and unabashedly honest, the cosmopolitan drama was filmed in and around London, depicting the son of a famous Iraqi writer that was assassinated in Baghdad. With a moral dilemma in tow surrounding a book that he's been writing for five years, the son struggles with unrequited love for his dearest friend. Proving the importance of living your passion and using your talents, this film is sure to grab audiences' attentions.
Another Year: Directed by the renowned Mike Leigh, this charming film poetically tells the story of a married couple as they pass through another year together. Over the course of four seasons, the film depicts life's experiences through various relationships, trials and tribulations; happiness and sadness both abound through the steady dialogue and complex characters. While the plot itself might be lacking, the beauty brought forth regarding the simple things in life is worth seeing on its own. Check it out for yourself.