Cairo International Women's Film Festival: Unique Festival Returns For Seventh Edition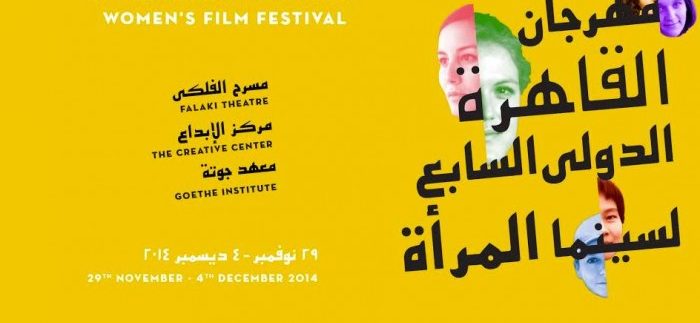 We may not have a film awards season in Egypt, but we do have a film festival season. With the Cairo International Film Festival having wrapped up another successful year and the Panorama of the European Film currently luring in Cairo's film buffs, the country's love affair with all things cinematic is set to continue with the Cairo International Women's Film Festival.
Now in its seventh annual edition, the CIWFF is set to kick-off on Saturday 29th of November, with screenings at Falaki Theatre and the Goethe Institute, both in Downtown Cairo, as well , Cairo Opera House's Artistic Creativity Centre.
Having launched its inaugural edition in 2008 as a platform and spectacle to showcase of the work of female filmmakers, the Cairo International Women's Film Festival has gone on to become a one-of-a-kind initiative. Since its debut year, it has even gone on to hold events and screenings in the Middle East and Latin America. It was these two regions that were the focus of the festival, but in 2013, organisers expanded the scope to include films from across the globe after finding success, acclaim and an increasingly large following.
Said following is owed to the festival being more than just a string of screenings; Cairo International Women's Film Festival has come to be a meeting point for filmmakers and film fans alike – one that celebrates diversity in creativity.
To the credit of Amal Ramsis, founder and director of CIWFF, the initiative has managed to find a balance between the social issues that are often explored through the films that have graced the festival and a healthy appreciation for cinema as art. Anything, especially in Egypt, that's labeled women's is often dismissed by mainstream principles as being feminist. What Ramsis and her team have moulded over the years, however, is much more than that and comes from a love of film.
This year's festival is shaping up to be one of the biggest and best; split into several sections, including International Panorama, Egyptian Panorama and Caravan of Arab-Iberoamerican Women's Films, the six-day event is in cahoots with the International Women's Film Festival of Barcelona, which will present some of its picks from last year. One of the other highlights this year comes in the form of a special homage to acclaimed Dutch filmmaker, Eugenie Jansen; in addition to screening some of her award-winning work, Jansen will also be hosting a 'Master Class' on December 1st at Goethe Institut. In addition, German is the subject of this year's 'Country in Focus' and award-winning films such as Bettina Blumner 's Scherbenpark by and Eva Knopf's Majoub's Journey are set to be screened.
The cherry on top of the cake? All screenings are free. For more information on the 7th Cairo International Women's Film Festival, click here.