Cairo Opera House's 2014 Summer Festival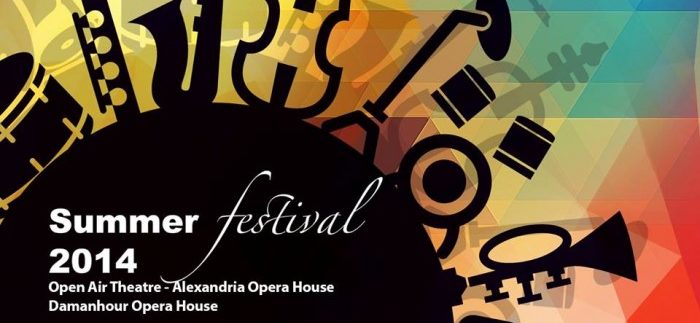 Grand by name, grand by nature; Cairo Opera House is one of the few places in Cairo that immerses you in its history and class – they don't do things by the half over there.
With Ramadan done and dusted, the Zamalek-located venue are preparing for a month-long, nationwide Summer Festival beginning on Tuesday 5th of August. The festival, which will run till September 5th, will take place at Cairo Opera House's Open Air Theatre, as well as Alexandria Opera House and Damanhour Opera House and will feature some of the best local talent around.
Things kick off at the Open Air Theatre on Tuesday with talented violinist, Rasha Yehia, before contemporary Egyptian band, Al Leil We Al Mawal, take to the stage on Wednesday . On Thursday, the immensly talented Dina El Wadidi takes the spotlight for the first time in a while, while Dina Abdel Hamid and Ghassan El Yusuf celebrate classic Oriental instrument, the Oud, with a special evening on Friday.
The festival's first week is rounded off by seasoned musician, Mounir Nasr El Din, and his group, Sweet Sound Band.
The rest of the festival is a veritable smogasbord of musical variety, with particular highlights including Adham Roshdy's group, the Wave Jazz Band, on Tuesday 12th of August, jazz musician, Ahmed Rabie, on Wednesday 13th of August, marimba player, Nesma Abdel Aziz – and band – on Tuesday 19th of August and legendary jazz pioneer, Yehia Khalil, on Tuesday 26th of August.
Stay tuned to the Cairo 360 events calendar for details on all the Summer Festival concerts. For more information, call 02-2739-0188 or 02-2739-0299.