CirCairo: Cairo International Circus Festival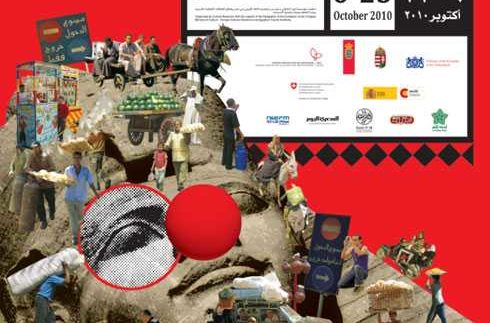 The month of
October is chock-full of unique opportunities that are not an everyday
occurrence in Cairo,
and this intriguing festival is by no means an exception. When some of you hear
the word circus, your mind might automatically shift to a glaring image of underfed
animals and stale popcorn; instead, think more along the lines of fire,
dancing, magic, and more!
For the first
time in Cairo, Al
Mawrad Al Thaqafy (Cultural Resource) has organised a Circus Festival from October
6th until the 23rd, and this is definitely a gathering that you won't want to
miss. Al Mawrad Al Thaqafy is a non-profit organisation that supports artistic
creativity in the Arab region. The organisation's promotion of cultural
exchange has provided an avenue to collaborate with artists worldwide in an attempt
to re-introduce circus culture to Cairo.
Several circus groups
and performers from a diverse group of Arab and European countries will grace
the stage at El Genaina's open-air theatre in Al Azhar Park as well as other
venues such as Darb 17 18 and cultural houses on Muez Street. The festival aims
at attracting public attention through the use of the circus culture but also at
promoting the circus's true-to-spirit artistic values. The simple entertainment
factor of the traditional circus that we all know and love will be present in concept
and atmosphere.
The line-up of
performers includes the Los2 Playteam from Spain. Known for their immense energy
and extensive street performance experience, this group has earned several
awards, including first place at the Ayumor Asoka Festival in Spain.
For a night of
comedy blended with circus performing, you wouldn't want to miss Electric
Circus from Iraq.
Having performed over 270 shows all across England
and Europe, this comedy team formed after the Iraqi
war broke out in 2001. Since then, they have been performing comedy shows throughout
Iraq.
The festival features
daily performances by diverse groups and workshops led by participating teams,
in addition to training opportunities for children.
Don't miss the
lively opening ceremony at the Marble
Promenade of Al Azhar Park on the 6th of
October. Starting at 5PM, the ceremony will feature performances by two groups
from Egypt, I Baccala from Italy, the Electric Circus from the UK, and Circus Baf from Belgium.
The best part
about the circus festival is that all performances are free of charge; so
there's no reason to not check out the circus fuss!
For more
information, check out the CirCairo website here and as always, stay tuned to Cairo 360 for the latest news
and developments.