Contemporary Dance Night 2: Colorful Choreography at Falaki Theatre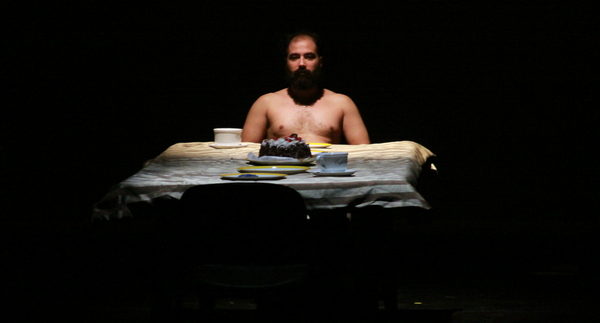 Contemporary dance, as a genre of
performing arts, is so loosely defined that fingering its vague, tortuous seams
could only spell out in premature excitement or an untimely slap.
"Today, all kinds of arts are
merging with each other. You can't see a clear line between them. All you see
is the merging. And in contemporary dance you see many things coming together
like music, theatre and even painting," says director Ezzat Ezzat, who gave
Cairo 360 an exclusive front-row access to the general rehearsals of
Contemporary Dance Night 2 at the Falaki Theatre at the AUC Downtown Campus.
Following last year's success with
Contemporary Dance Night, Contemporary Dance Night 2 showcases eight
choreographed routines and four film screenings on an empty, black stage that
underlines a genre up-for-interpretation.
Divided into two nights of
performances, the event offers a mixed bag of quality dance and amateur
attempts and repeats three times over a consecutive six-night engagement; so it's best to attend both.
The first night entertains the
'traditional' sense of contemporary dance and screens the better two of the
short films. Expect a clichéd opening by a synchronized modern troupe that contrasts with a refreshing second act by a quirky foursome in a comic derive. The final two acts include a high-energy, combative play
dubbed by a superb, on-stage drum-and-bass and vocal and a one-man show's
poignant display of solitude.
Among the film screenings, Obscenitas
by André Gingras and Shayma Shoukry is a memorable montage that questions what 'obscenity'
means and why. The film relates the infinite potential of dance as an interpretive
art form.
Dishing out a more experimental batch,
the second night flirts with contemporary dance's nefarious side and opens with
an act that feeds a shameful fetish for the grotesque. Pulsing, disturbing, and
borderline offensive, the first act is downright creepy but strikes a chord
with its solid execution. The second act renders a fluid, solo performance that
gyrates every inch of the human anatomy.
A show-stopping setting and a
creative use of lighting add to the conceptually romantic and emotionally
charged third act, but a garment or two could be ditched for full dramatic
effect. Implementing a Brechtian use of stage, the finale is a contrived mess of plain-clothed spasmodic
routines that verge on the absurd.
Slated as an annual event, the
Contemporary Dance Night series is a refreshing addition to Cairo's performance
arts scene. The efforts by the young Egyptian dancers, choreographers and
designers are proof of an art form highly deserving of a stage and an
audience.

Much to our surprise, admission is
free. According to Ezzat, "Art should be free for everybody. It's like an open
door for everybody to see another dimension."
Contemporary Dance Night 2 starts
tonight and runs every night at 8pm until Tuesday, September 11.