D-CAF: Cairo's Downtown Contemporary Arts Festival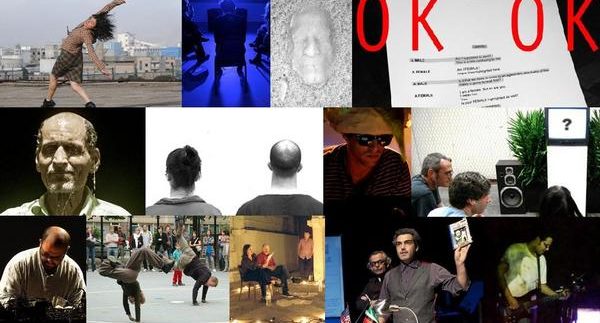 written by
Tanya El Kashef
The arts have never been far from the hearts
of Egyptians, our history brimming with colour, expression and creativity, though
in recent years there's been an undeniable lull in these areas. Blame it on complacency
towards ongoing restrictions or the lack of platforms, either way it has been
severely overlooked, dismissed and deemed unimportant. Having been hit with a
burst of creative energy since the start of the revolution, change is surfacing
and it is starting to feel like the core of our nature has finally begun on its
path back home.
Opening on the 29th of March
2012, the Downtown Contemporary Arts Festival (D-CAF) is the first
international, multi-disciplinary contemporary arts festival to take to the
streets of Cairo. Organised by leading curators, artists and members of the
cultural community, the initiative aims to revive Egypt's culture scene and
bring art back to a position of importance and relevance, just as it should be.

Running for two weeks, until the 14th of
April, the festival will host musical concerts, theatre and contemporary dance
performances, visual arts exhibitions, lectures, film projections and
workshops. As well as the 50 Egyptian artists participating, there are over 60
international artists taking part as well. The festival will be focused in
Downtown Cairo, regarded as the most true and consistent hub for artistic
movements over the years. Importantly, a main purpose of the project is to dig
deep into this area's streets to re-discover and make use of old theatres and
art spaces that have been idle and neglected for years.
Award-winning theatre director and
playwright Ahmad El Attar is the Executive Director and Artistic Director of
D-CAF and he stresses the importance of the chosen venues and the messages they
convey. Opening up old buildings and unused venues to host acts is symbolic to
the idea behind the initiative as a whole. It says that we should look for new
ways of expression; we should broaden our horizons and elevate our standards of
creativity. Attar regards the arts in Cairo today as generic, calling them
'mass entertainment' as opposed to being meaningful, personalised and authentic;
D-CAF hopes to cure this.
Artistic Director of Contemporary Image
Collective in Cairo, Mia Jankowich, is the curator of visual arts for D-CAF. The
visual arts' theme for the festival is an 'empty' exhibition that will carry
the works of artists that were previously written off as unimportant and not
considered a priority at the time of their making. Taking to the stages, there
will also be eight different performances that attempt to fill in the details
of these 'empty' art works, helping them make sense in this context.
The curator of music is musician and
producer, Mahmoud Refat. The idea behind the music initiative is to continue to
fuse our culturally significant 'shaabi' sound with more developed Western
sounds. Over the past five or so years, Egypt has produced a lot of alternative
music and though the movements have yet to find their own feet on a larger
scale, the underground world remains substantial within itself . However, by
way of this festival, and hopefully more to come, he wishes to merge and
incorporate our local traditional sounds and more modern ones; because in the
end, all music is relatable to each other if given the right platform and facilitated
correctly.
The people behind D-CAF have worked long
and hard at realising this dream of bringing culture and artistic attention
back to Egypt. They feel we've become passive in accepting our limited role, kept
outside the walls of festivities and creative initiatives. The D-CAF festival
has the potential to become a yearly event and to eventually spread beyond the
confines of Downtown Cairo or even Cairo itself.
Moving throughout the Downtown area and
taking full advantage of all the useable spaces, the festival visits Townhouse
Gallery, the Viennoise Hotel, Radio Theatre, Goethe Institute, Studio Emad
Eddin and AUC's Falaki Theatre and Greek campus.
It's difficult to pinpoint which
performances are more intriguing than others because the program is endlessly
enticing. However, to highlight a few must-see performances: on March 30 don't miss Hassan Khan
and The EX in concert at the Radio Theatre. Dance performance 'We Are Not From Outer
Space' on April 1st and 2nd at Falaki Theatre is highly
recommended. Also on the April 1st, the Urban Visions program will be giving a
double performance at AUC's Greek campus. Performing for almost the entire
length of the festival, GuruGuru and OK OK at Vienoisse space are definite
must-sees as well. Take note however that for the former you will need to be a
group of five people, while a group of four people is required for the latter.
The excitement level towards this
initiative can be felt a mile away. Cairo, its artists and all the appreciators
of this art couldn't have asked for a more inspiring,
uplifting and hopeful festival at a time when politics and its governments are
giving us every reason to turn to a different outlet in search of expression
and freedom.
Keep an eye on the Cairo 360 events
calendar for a full rundown of the events.