Darb 17 18 En Vogue: The Skinny on Their Recycled Fashion Show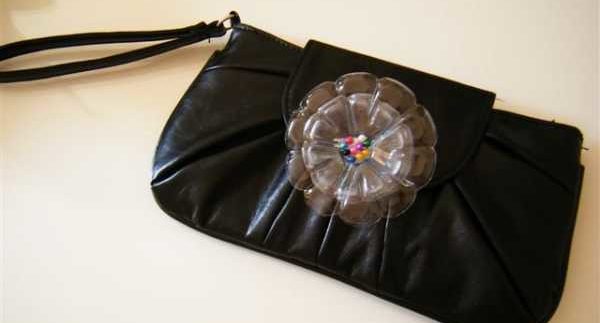 written by
Aleksandra Sekinger
Whether we choose
to actively participate in trends or not, fashion is a part of our everyday
lives and an extension of our personalities, ideas and beliefs. Recently,
independent art space Darb 17 18 hosted a
recycled fashion workshop to encourage Cairenes to think about fashion in new,
creative ways and we're finally about to see the fruits of that labour. This
Saturday, May 29, Darb will bring eight collections made of recycling materials
to the runways at their Recycled Fashion Show.
The Recycled
Fashion Show is the culmination of three fashion workshops that have recently
finished. The three workshops, which were held between April and May 2010,
include workshops on recycled fashion design, fashion makeup and fashion
photography.

En Vogue refers to the En Vogue Modeling and Finishing Institute, the agency run by Shirly Shalaby and responsible for selecting, casting and coaching the models in the show. Like the designs themselves, the models were selected for their natural beauty, and those that will walk the show's runway have no previous experience. The final product is aimed to reflect the beauty of unpolished, uncalculated art, modeled on natural beauties in 'normal' sizes.

With the help
of Spanish artist and fashion designer Ana Maria Seco, sixteen local designers
and artists participated in the recycled fashion workshop, and you'll have to
attend the fashion show this Saturday to see what their
creative minds have come up with.
What can we
expect to see? Well for one thing, some very unusual materials. When we think 'fashion
show,' the first images that come to mind don't include pieces of plastic water
bottles and paint, but the workshop participants will show off the interesting
techniques they've learned to transform everyday objects into worthy fashion
garments and accessories.
Used boots have
been made new and retro with spray paint, and previously solid coloured
t-shirts have been painted and embroidered with different kinds of colourful
beads and appliqués. Creative use of stencils and tie-dye will also be on the runway
this Saturday.
It is especially
extraordinary what these amateur fashion designers have done with a plastic
water bottle. One designer cut up flat pieces of a water bottle and sewed them
across a blank tank top for an elegant evening look. Similar plastic pieces
were melted flat with a candle, and then used to decorate earrings. The bottoms
of water bottles were also fashioned into flower shapes to decorate a plain
black clutch.
The Fashion
Makeup Workshop's participants have been instructed by Armani make-up artist Adolfo
Martin
Quesada, and they will apply the runway models' makeup for
the evening. The Fashion Photography Workshop's participants will take photographs
throughout the course of the fashion show and will present their images in an
outdoor exhibition; showing skills they have learned under the tutelage of
Spanish artist group Roma.
The fashion
show takes place on the same night as the opening of Darb's new exhibition
Uncovered, which will examine how fashion, society, culture, politics and religion
engage with one another. Uncovered is the collaborative work of ten artists, of
which five are from Spain
and five from Egypt .

The exhibition
starts at 7PM and the Recycled Fashion Show starts at 9PM on Saturday. The
fashion show will take place in Darb's outside space. Both events are free of
charge.