written by
Haajar Abu Ismail
Dior has just made history in Egypt by hosting a fashion show at the Pyramids of Giza, an event that has helped set the stage for Egypt to become a global hub for fashion with its rich culture and aspiring artists. This also makes Dior another big-name fashion house after Stefano Ricci to present its collection at an ancient Egyptian site.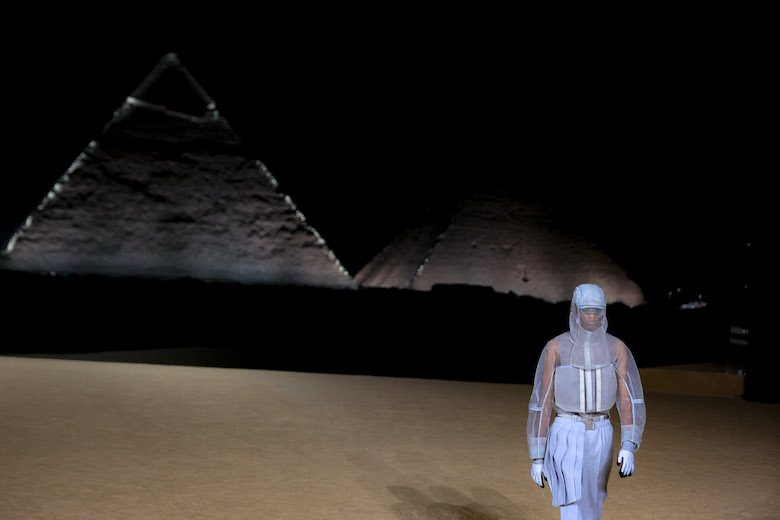 The Dior Pre-Fall 2023 Men's Collection by Kim Jones, titled 'Celestial', was presented at The Pyramids of Giza on December 3rd, and it was a stunning success. Indeed, the collection lived up to its name with the striking contrast of futuristic outfits showcased before the grandest site of Egypt. With the event taking place in the evening, the Celestial collection was shown against a backdrop of total darkness, except for the majestic lit-up figures of the Pyramids. Featuring techno beats and LED lighting, models stunned in "helmet-like headpieces, moon boots, vests, and mesh masks attached to shirts," according to Vogue Arabia.
Designer Kim Jones conveyed that his "interest in ancient Egypt is about the stars and the sky," continuing to state how "it's that fascination with the ancient world and the parallels with what we look at today; what we inherited from them and what we are still learning from the past."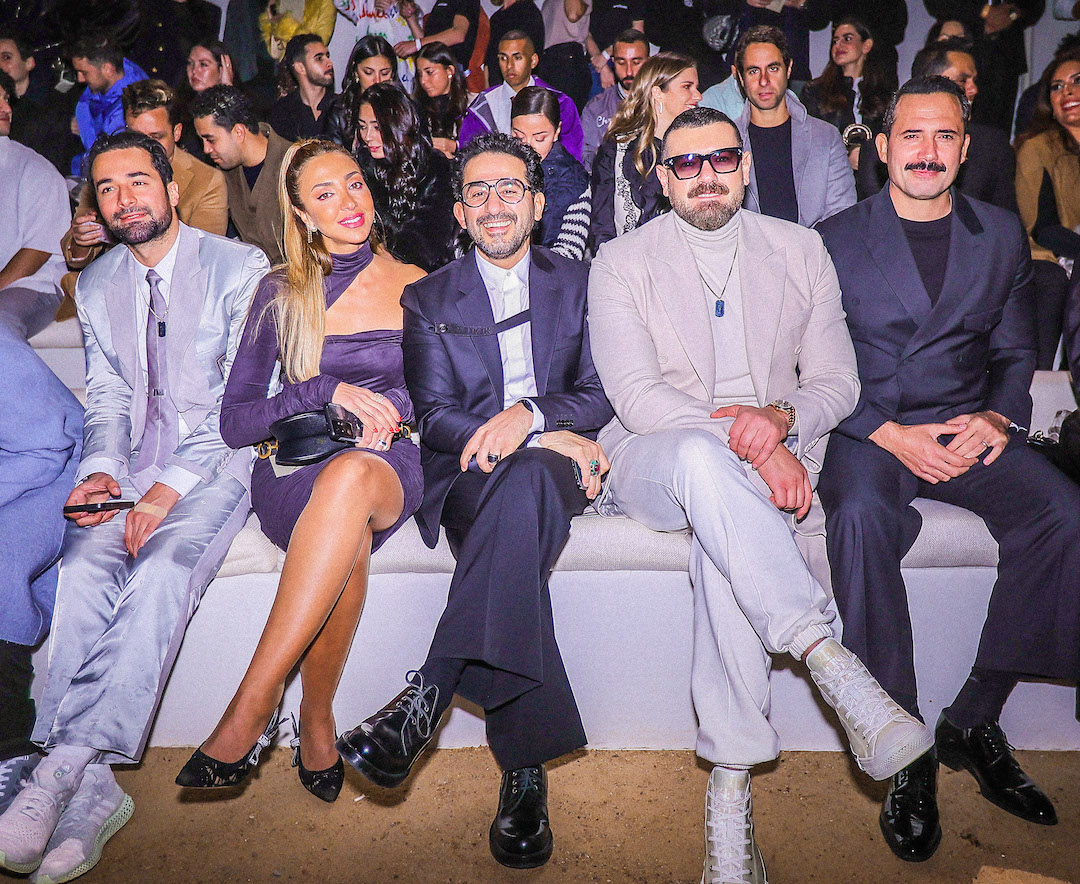 In this sense, Egypt is a perfect fit for his vision. After all, where better to intersect the past and the future than by holding a contemporary men's fashion show at one of the world's most ancient sites?
However, the event wasn't just grand in theme, as several global celebrities were spotted attending the prestigious show. Actors Robert Pattinson, Mena Massoud, Cha Eun Woo, Formula 1 racer Lewis Hamilton, and model Younes Bendjima are a few of the familiar names in Egypt at the moment.