Five Children's Books to Awaken Your Inner Child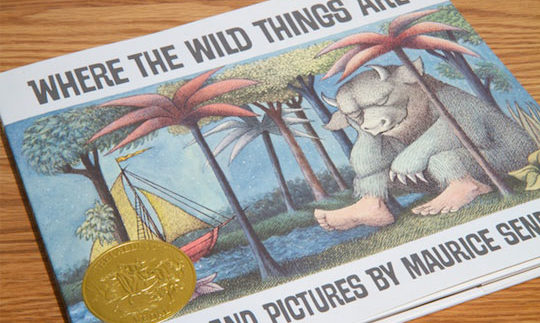 Packed up in boxes and stored in a dusty closet somewhere, remnants from childhood are often just left at that. Somewhere along the line though, we got it all wrong – childhood doesn't end when adulthood begins and what does adulthood actually mean anyway?
Children's literature has long been a staple of fascination; delightful tales told in simple language that contains gems of knowledge, applicable for years and years. They stir our imaginations and provide a much-needed escape from reality.
We've gathered together a few of our favourites and hope that they too can be of magical use when awakening your inner child is necessary.
Oh, the Places you'll Go! – A Dr. Seuss bestseller since its release date in 1990, it's a joyous odyssey about life's ups and downs. The protagonist, who is meant to be the reader, comes across purple elephants, floating castles and never-ending deep blue wells along the path of exploration. The illustrations are lively – true to Seuss's whimsical style and provide an extension to his invitation to chase our dreams, even when conflicts arise: "You'll be on your way up! / You'll be seeing great sights! / You'll join the high fliers / Who soar to high heights."
The Giving Tree – "Once there was a tree and she loved a little boy." This Shel Silverstein classic still brings tears to our eyes. Around since 1964, the fable takes place under a tree, where the interactions between a young boy and the tree tell a story focused on one important virtue: giving. His simple sketches and overall approach pair well with the beauty found in the story and all of the emotions evoked within. Don't underestimate Silverstein's ability to conjure up your soft side, a box of tissues might be needed.
The Little Prince – There may not be another children's book as widely read around the world as Antoine de Saint-Exupéry's classic. Originally written and published in French in 1943, well-known translator Richard Howard made an English language-edition possible. Taking place in the Sahara desert, the story's protagonist has crashed his plane and the little prince from a far off place meets him there. Filled with observations about life, a fox speaks to the little prince some very important words: "On ne voit bien qu'avec le cœur. L'essentiel est invisible pour les yeux." ("One sees clearly only with the heart. What is essential is invisible to the eye.")
Where the Wild Things Are – "Let the wild rompus begin!" We were reminded of this lively tale from 1963 with the death of the beloved author, Maurice Sendak, this year. Previously, in 2009, Spike Jonze's feature-film adaptation brought this book to life in a whole, new way. Its glory is found in the imagination of young Max and his wolf suit which takes him on journeys unknown, meeting other-worldly characters that only Sendak himself could create. The mystical illustrations are swoon worthy and it doesn't take long to be captivated by young Max's spirit.
Alice's Adventures in Wonderland – Last but not least, this 1865 classic has been endlessly appreciated by literary lovers all over the world. With many adaptations, in both literature and film, we prefer to stick with the classic edition. In 12 chapters, Alice draws us into an imaginary world, down through the rabbit hole where she meets a giant blue caterpillar and the mad hatter; just to name a few. The creatures offer advice to troubled Alice, and as they form quite a strange little family, the adventure unfolds in unpredictable ways, her curiosity never-ending: "Why, sometimes I've believed as many as six impossible things before breakfast."
Did we mention these children's books make great gifts, too? Take a gander through the children's section at your closest Diwan or Shorouk outlet. If the book isn't on stock, ordering is always an option.