Five Exhibitions in Cairo Not to Miss this January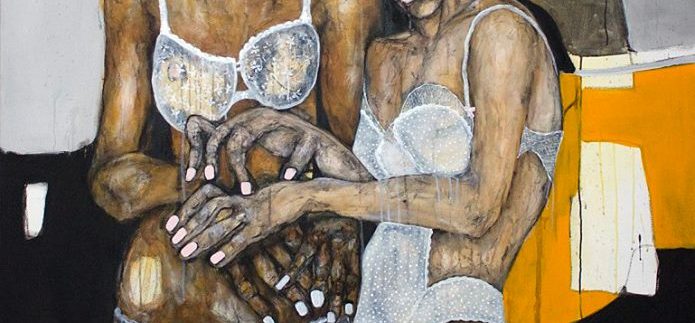 Many Cairenes tend to choose a restaurant, or maybe even a movie, for an outing, over contemplating a piece of art that's hung on the wall of an art gallery; it's understandable. However, there is more than meets the eye when it comes to Egypt's art scene, because many of Cairo's art galleries enclose hidden gems within its walls, which will definitely make one unique outing. Here are just a few of them.
A Date with the Pioneers at Safarkhan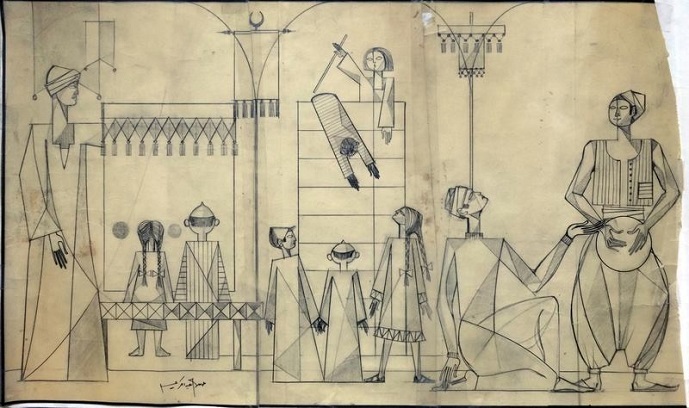 Renowned for hosting exhibitions by high-profile artists, Zamalek's Safarkhan currently displays an exquisite collection by two Egyptian pioneers, Salah Abdel Kerim and Kamal Khalifa. Bringing the best of both worlds; A Date with the Pioneers is a blend of Khalifa's abstract yet serene still-life paintings and Salah Abdel Kerim's whimsical statues and colourful geometrical pieces.
A Date with the Pioneers continues until February 2.
Safarkhan is open daily from 10.30AM to 9PM – Sunday is off.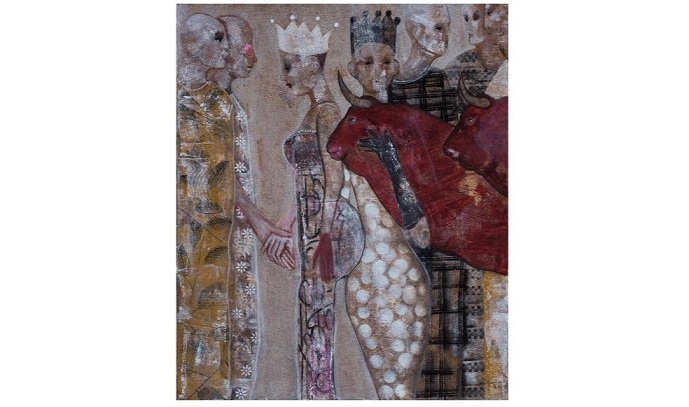 Another A-list gallery is Brazil Street's Zamalek Art Gallery, which hosts, Adam; the latest batch of artworks by Syrian artist, Souad Mardam Bey. Noted for her dreamy, pastel palettes, androgynous human figures and life-size paintings, Souad Mardam Bey, through Adam, sends a message of love and peace to the whole world.
Adam continues until January 27.
Zamalek is open daily from 10.30AM to 9PM – Friday is off. 
Provocative Product at Gallery Misr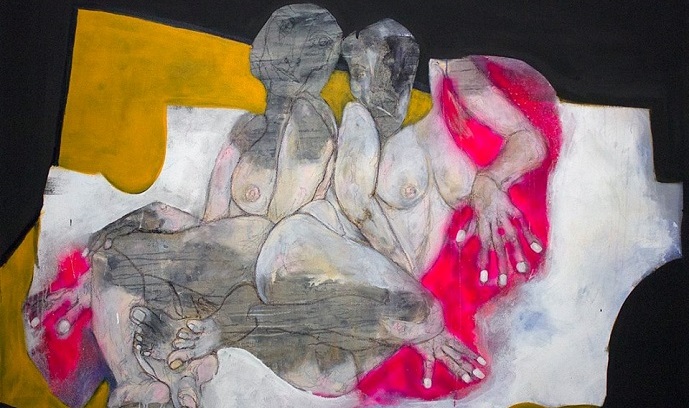 Unlike many art galleries, Gallery Misr, in Zamalek, has made it its mission to shine a light on up-and-comer talents, including Eman Ali, whose latest collection, Provocative Product, depicts the many social horrors that women face, in a variety of acrylic on canvas paintings.
Provocative Product continues until January 14.
Gallery Misr is open daily from 11AM to 8PM – Friday is off.
Know Thyself at SOMA Art Gallery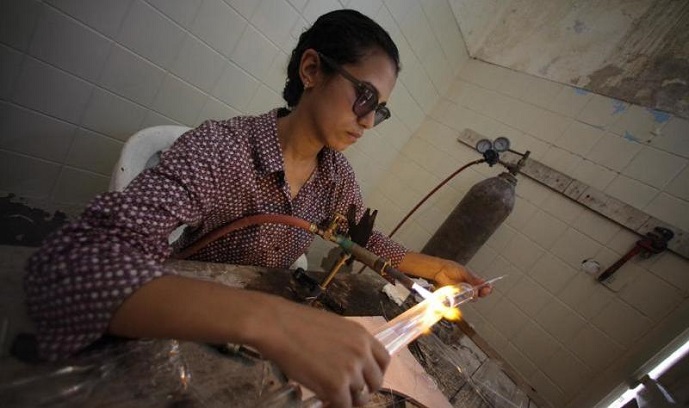 Amid the many art galleries that are scattered across the city, SOMA stands out by hosting various artistic events, including art talks and workshops. This month, SOMA presents works by two local artists, Houreya El Sayed and Sayed Abla, in an exhibition entitled Know Thyself, a visual narrative about each of the artist's journey of self-discovery.                
Know Thyself starts on January 11 and runs until January 31.
SOMA Art Gallery is open daily from 12PM to 9PM – Friday is off.
Visions of the South at Picasso Art Gallery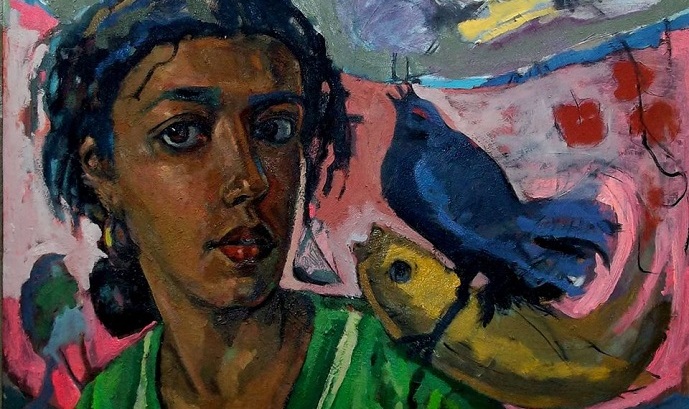 Hosting exhibitions by some of Egypt's best artists all year around, Picasso Art has solidly rooted its place among Cairo's top galleries. Visions of the South is the latest collection by artist, Mervat El Shazly, who, delving into the magical world of Nubia, melds the province's symbols with the art of portrait, in a variety of colourful paintings.
Visions of the South starts on January 14 and runs until January 26.
Picasso Art Gallery is open daily from 10.30AM to 9PM.