written by
Haajar Abu Ismail
The Prince Mohamed Ali Museum is located in the gorgeous Manial Palace, built by Prince Mohamed Ali Tewfik between 1900 to 1929. For a glimpse into one of the most beautiful and important periods of Egypt's modern history, this location is an absolute must-visit. The architecture in and of itself is a work of art featuring a blend of Islamic, Persian, and Mamluk influences. The design includes a gorgeous reception, clock tower, Sabil, mosque, living quarters, throne hall, and much more! Not to mention, the garden surrounding the palace is equally pleasant.
Prince Mohamed Ali Tewfik was born on November 9, 1875, and he was the second son of Khedive Tewfik, who was, in turn, the grandson of Khedive Ismail. He was known to be a wise man with a love for literature, arts, and science, so it's fitting that Prince Mohamed Ali came to establish the Manial Palace. The palace's ownership was eventually transferred to the Egyptian Supreme Council of Antiquities in 1955, and the building is now a public art and history museum.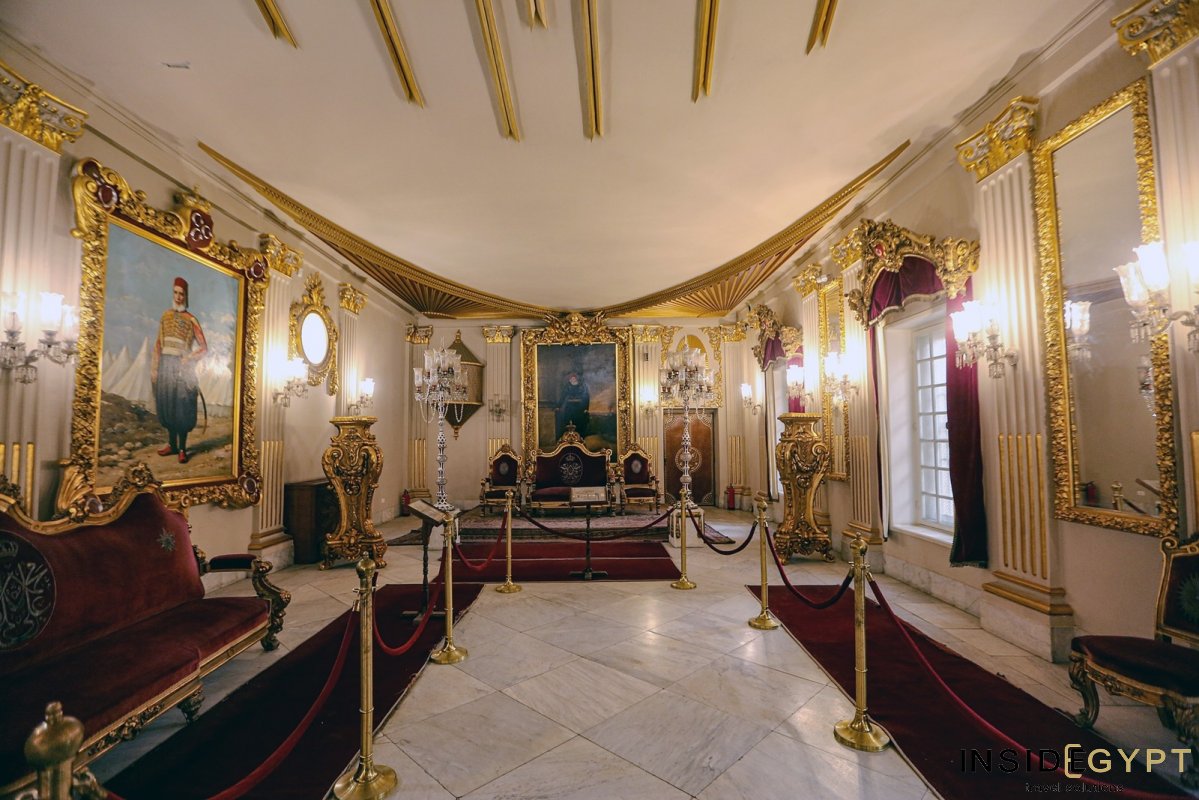 The museum is located on the south side of the Manial Palace and spans fifteen halls as well as a small garden. It is also quite the treasure trove of artefacts. Mohamed Ali Pasha's extensive art collection, antique furniture, clothing, silver, mediaeval manuscripts, oil paintings by his family members, other landscape paintings, crystals, and candlesticks are all found in the museum. If that wasn't enough, guests can also enjoy the Hunting Museum, which features the hunting collections of the Late King Farouk – the last King of Egypt, as well as Prince Mohamed Ali and Prince Yusuf. Incorporated into the palace in 1963, this museum displays 1180 objects, including animals, birds, and butterflies. It also houses the skeletons of camels and horses that were part of the sacred journey to transfer the Kiswa to the Kaaba in Mecca.
Overall, there is no shortage of wondrous artefacts, and a visit to the Manial Palace Museum is a fantastic opportunity to discover a critical part of Egypt's history. Located in Old Cairo, this is a day trip definitely worth taking.
Tickets: Arabs: Adults 20 EGP, Students, 5 EGP / Foreigners: Adults – 100 EGP, Students 50 EGP.
Opening Hours: Daily: 9 AM- 5 PM
Address: 1 El Saray Street, Manial, Old Cairo, Cairo