Maadi-based contemporary art gallery, Gypsum, is currently hosting Infinite Malachite, a mixed-media solo show by Samy Elias. This is Elias' second solo show with Gypsum since his Engram exhibition in May 2021. Infinite Malachite builds on our perception of the sublime using landscape and evokes a nostalgic and dream-like memory of our time marvelling at nature.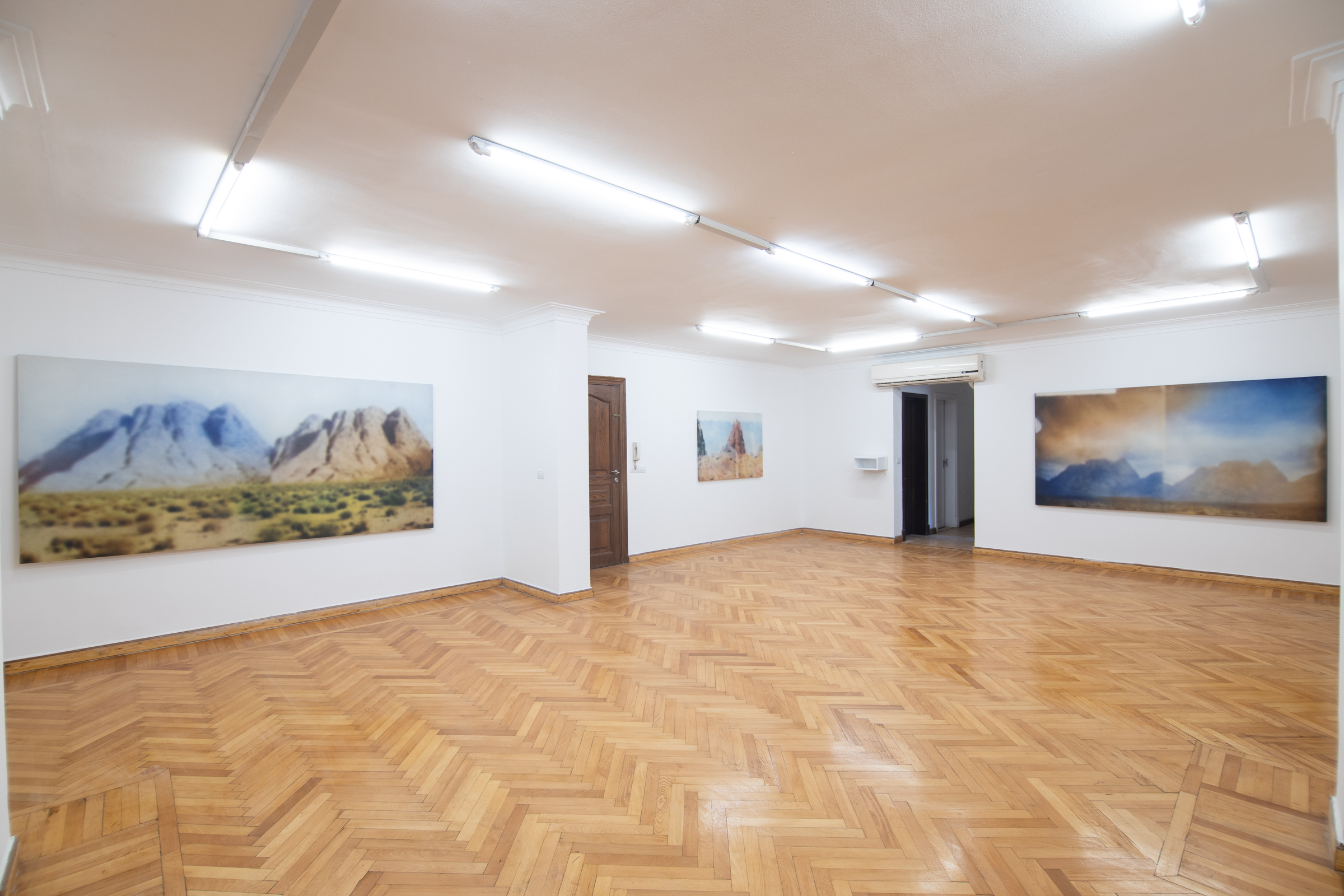 Elias is an artist, collector, and entrepreneur. As a Youth Salon Egyptian National Competition laureate, he has organised talks about design around Cairo, including the Goethe Institute and the British Council, and has lectured at The American University in Cairo. He has displayed his work in galleries all around the city and has taken part in the Cyfuniad 2001 residency in Barmouth, organised by Liverpool Hope University.
With Infinite Malachite, Elias creates a medium of his own through a meticulous process of colouring and montage. Starting off with black and white photographs of a huge mountainous terrain, the digital images are recoloured and then collaged with neutral-coloured images using shades of ochre, blue, and olive. The collage is then transferred to a large canvas to create a vast, subdued, and unpopulated landscape.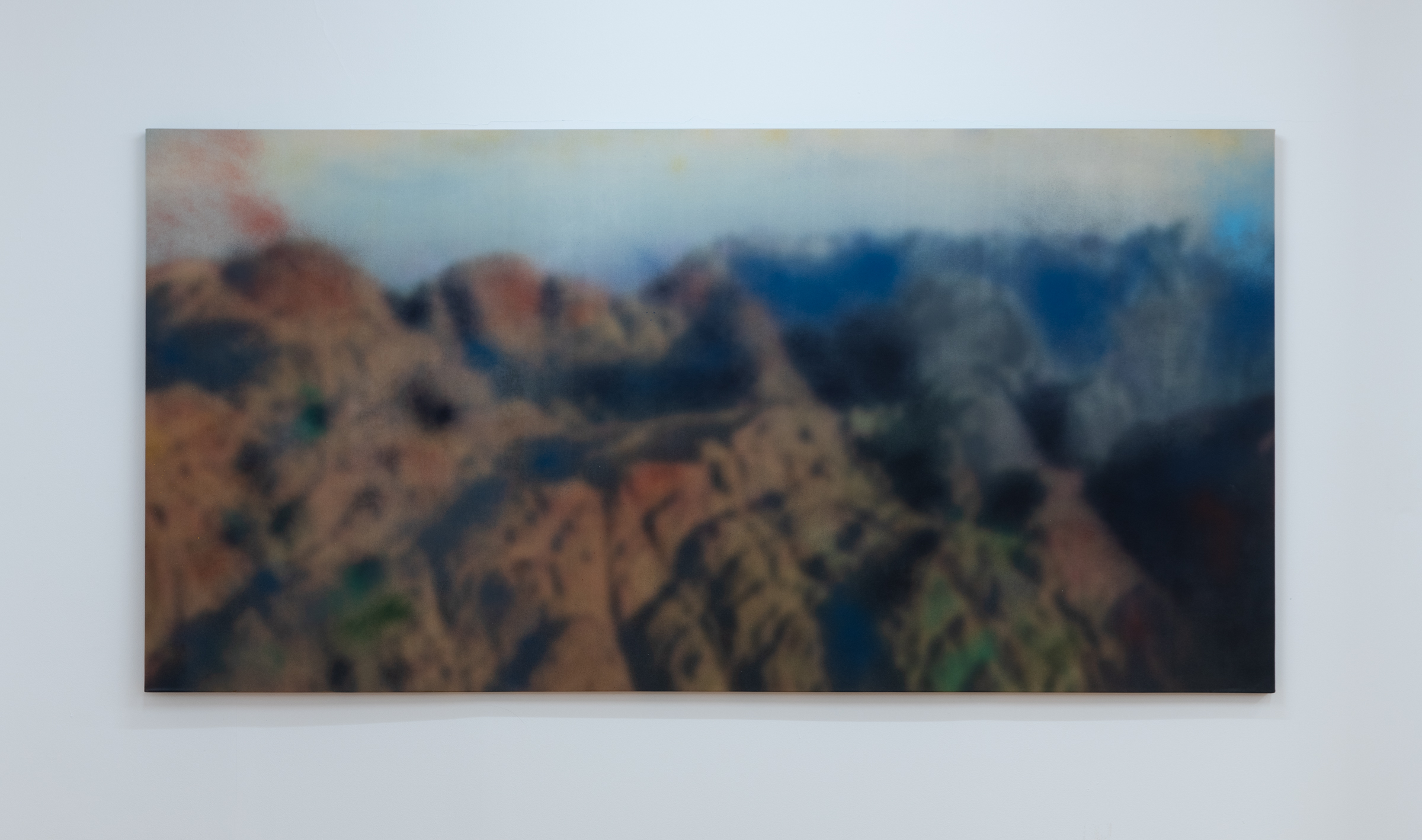 From this long and patient process, hazy images of beautiful and magnificent mountains and natural landscapes unfold. Grainy, out-of-focus imagery with saturated colour leaves the viewer in a trance, in unexpected awe at the masterful artistry and craftsmanship. Each piece captures the dream-like haziness of our recollections of the majestic. Elias' creation of nuanced variations of a single subject, and his study of the distance between source and subject, show with this particular collection his immense passion for nature. It evokes the joy and the peace of mind that nature awakens within us.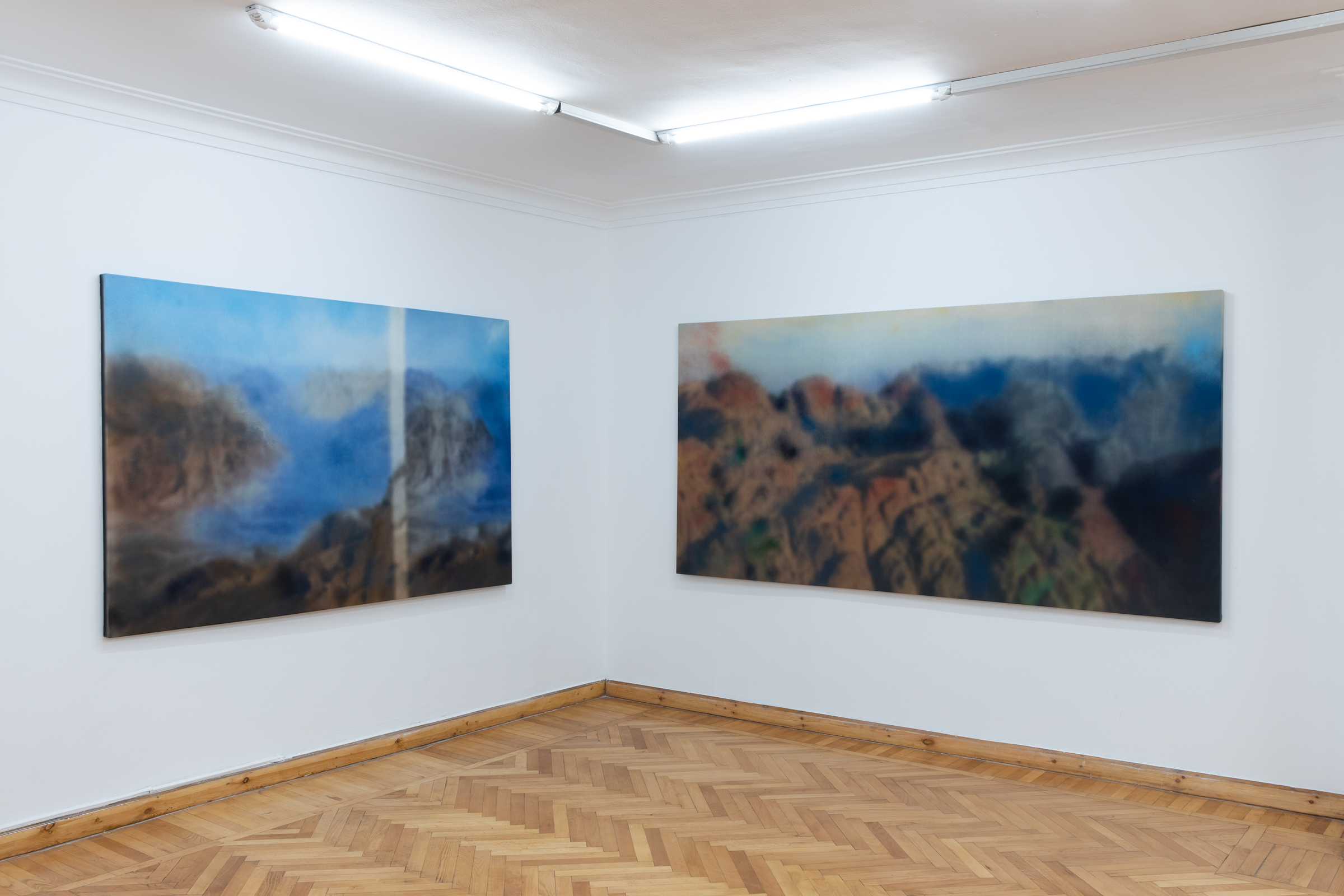 Luckily for all the art enthusiasts, Infinite Malachite will be running for a pretty long time. Having begun on the 15th of May, it will continue to be displayed until the ninth of July, giving everyone ample time to go and come back with their friends and family. The gallery is open from 12 pm-8 pm from Saturday to Wednesday.