Mawaweel: Ramadan Festivities at Darb 17 18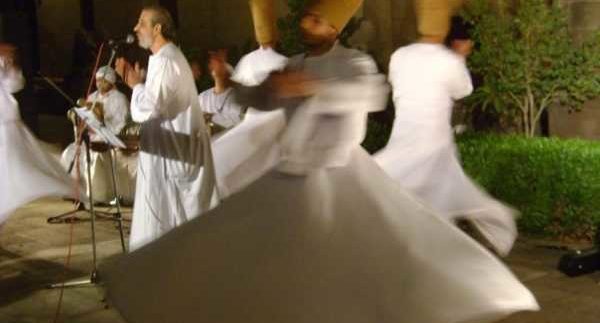 Following their
successful collaboration on the Art Beat festival, Darb 17 18 and Cairo Jazz Club are teaming up once again to host Mawaweel, a
Ramadan program filled with late-night festivities where you can enjoy the arts
and the spirit of Ramadan congruently.
The festival's
title stems from the word Mawlawid, dating back to the 13th century. Originally created by world-renowned
Sufi poet Rumi, the Mawlawid is a symbolic dancing ritual that stimulates one's
connection with God through the use of art and music. Combining an artistic
atmosphere and spiritual ambience, this Ramadan program is sure to get your
creative juices flowing and spiritual energies nursed!
From August 19th till
September 3rd, events will be hosted on the grounds of Darb 17 18 in the heart
of the Fustat community. As Darb 17 18 firmly believes in the importance of creating a collective, communal space for art; the event will provide the area's
craftsmen and artists with an open space to exhibit their work.
Activities and
events for the public will also range from musical and theatrical performances to
storytelling and craft workshops. Each week, the activities will change,
allowing individuals the opportunity to try new things while providing a little
something for everyone.
The Cairo Jazz
Club Agency promotes new artists and manages various events in Cairo. The agency will bring in music of all
kinds, including a performance by Grammy winner Fathy Salama as well as local
favourites Yehia Khalil, Wust El Balad and Beshir.
For some classical
Naguib Mahfouz tales, storyteller Abeer Soliman will leave you in awe,
accompanied by folkloric music to get your imagination reeling. Other
spellbinding performances include a mesmerising Tanoura dance troupe, who will
also be taking the stage.
Pottery, paper
and craft workshops will be available at Darb 17 18, allowing people to further
develop a favourite craft or try their hand at something new. A bazaar will sell
homemade products that will be on site, for those that like to keep their hands
clean.
Thanks to the
guys over at Darb 17 18 and Cairo Jazz Club, we have the opportunity to enjoy a
wide range of activities foster the arts. As the event is taking place in one
of the oldest areas in Cairo;
you can't help but feel the history in the midst of it all. Call your friends
and family, and make plans to attend Mawaweel this Ramadan; you won't be
disappointed.
For more
information, check out the Facebook group and as always keep
in touch with Cairo
360 for a slew of Ramadan activities that will have you enjoying the late
Ramadan nights, and drinking sahlab while you're at it.