written by
Daniel William
MedFest Egypt, a remarkable and distinctive cinematic forum, is back for its anticipated fifth edition from the 14th to the 17th of September at the AUC Tahrir Culture Center. The four-day event merges all sectors of medicine and health with the field of cinema and filmmaking.  
It is not merely a film festival but rather an event made for challenging perceptions, pushing boundaries, provoking conversations and redefining and shining a spotlight on the often-unseen struggles that shape our lives through an exceptional cinematic experience. 
Tackling Stigma in Egypt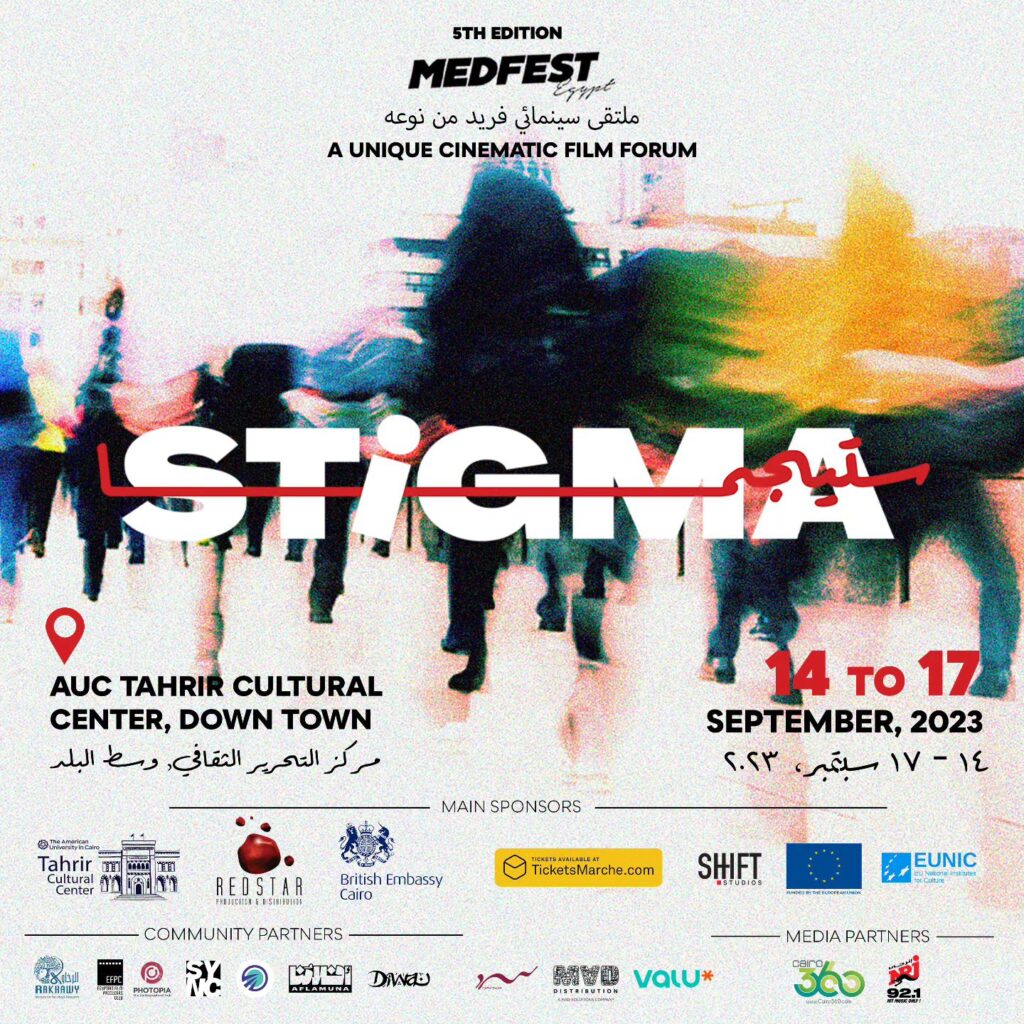 The theme of this edition is "Stigma", which refers to the negative attitudes and beliefs surrounding physical or mental illnesses. The event will feature panels, workshops, and movies that aim to educate the audience about the challenges faced by stigmatised individuals and the impact on their overall well-being. The goal is to promote understanding and empathy towards those who are stigmatised rather than fear of the unknown. 
Panels & Workshops 
A number of workshops, panels, and table talks will take place, bringing household names in both fields, medicine and filmmaking. Here is just a glimpse of their long list of eye-opening conversations: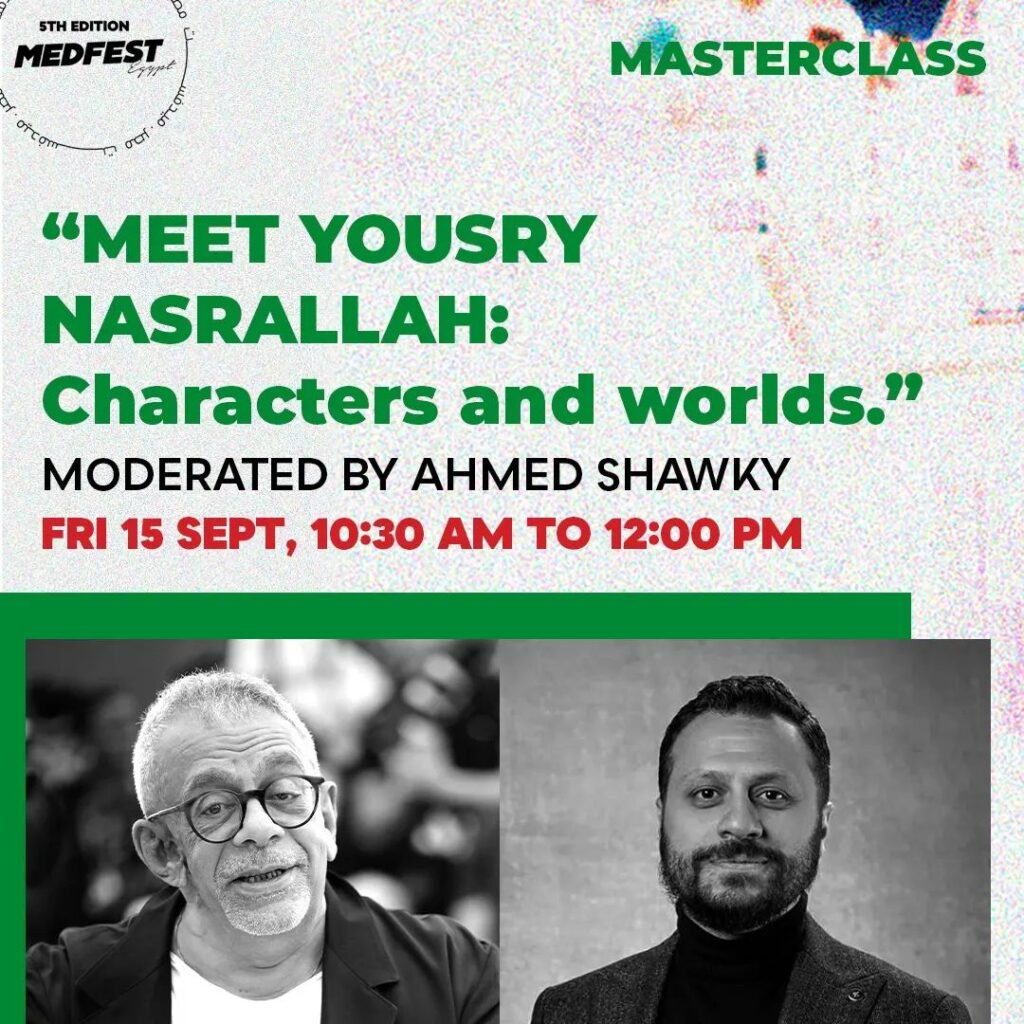 Start off with the renowned director, Yousry Nasrallah, as he breaks down the diverse characters from his movies, exploring his process of character development, the artistry behind his films, and how he succeeded at bringing these characters to life.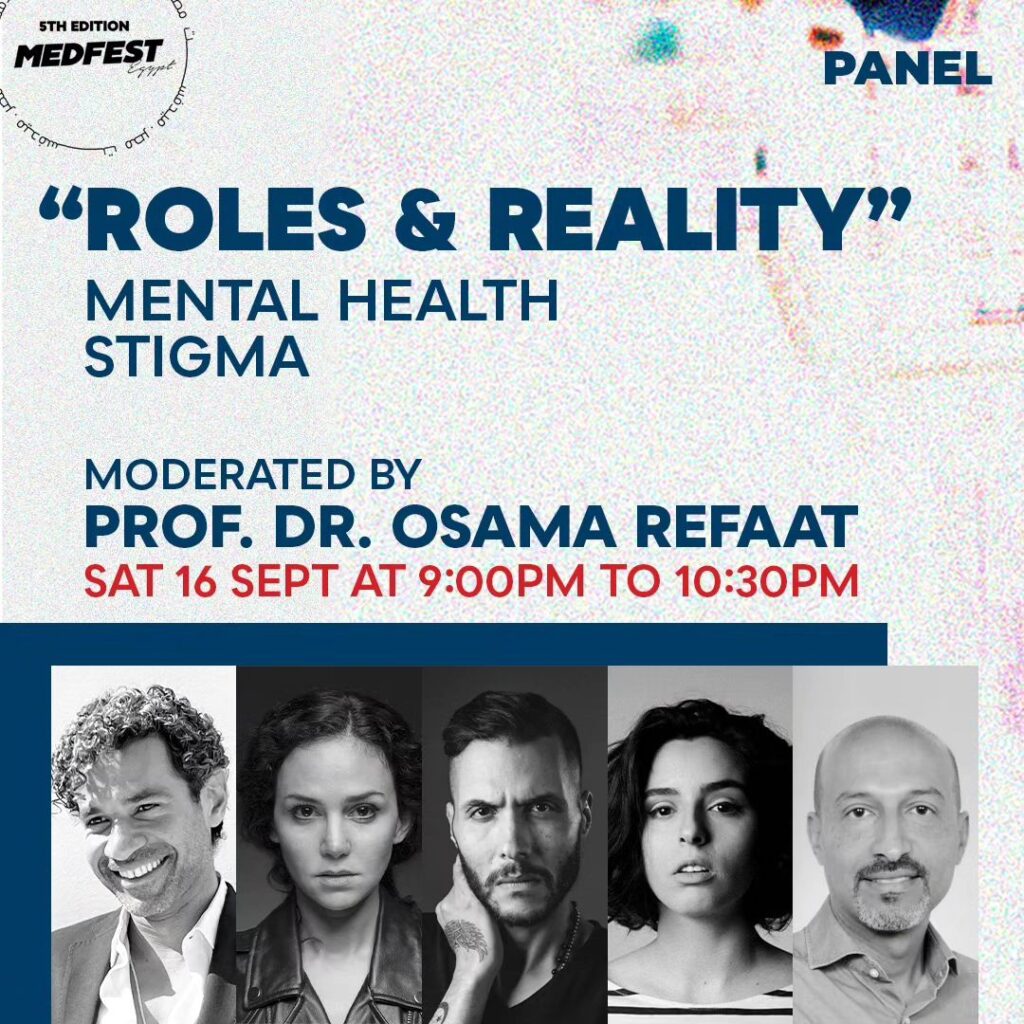 There'll also be a panel discussion that addresses stigmas surrounding mental health, led by Leih La2's Sarah Abdelrahman, Safah El Giza's Rakeen Saad, Rivo's Sedky Sakhr and Cairokee's Amir Eid. All of whom have been successfully promoting accurate portrayals of mental health issues through their most recent roles.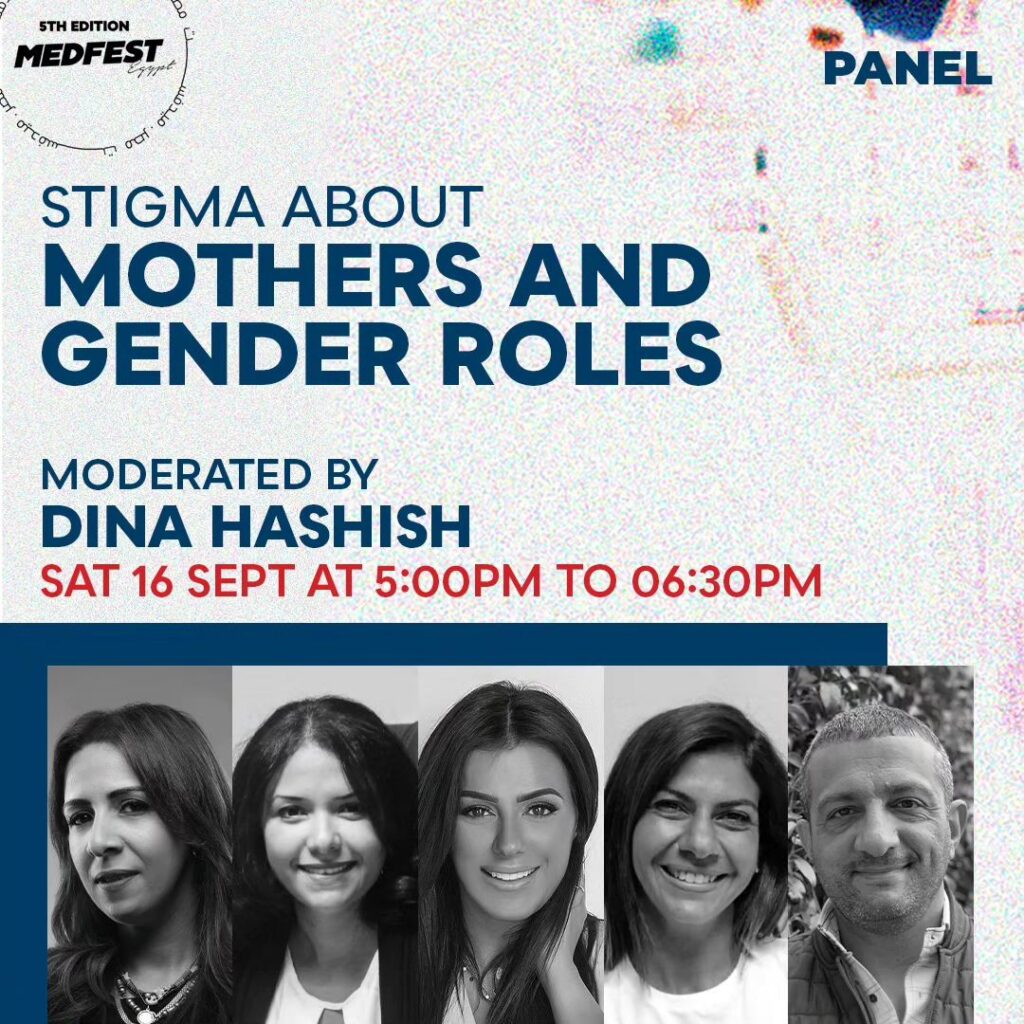 Injy El Mokkadem is teaming up with Dina Hashish and others to shed light on the discrimination mothers face in their quest for balanced gender roles. Whether it's being a single mother, a working one, or a stay-at-home mom, the struggle of finding their place is real.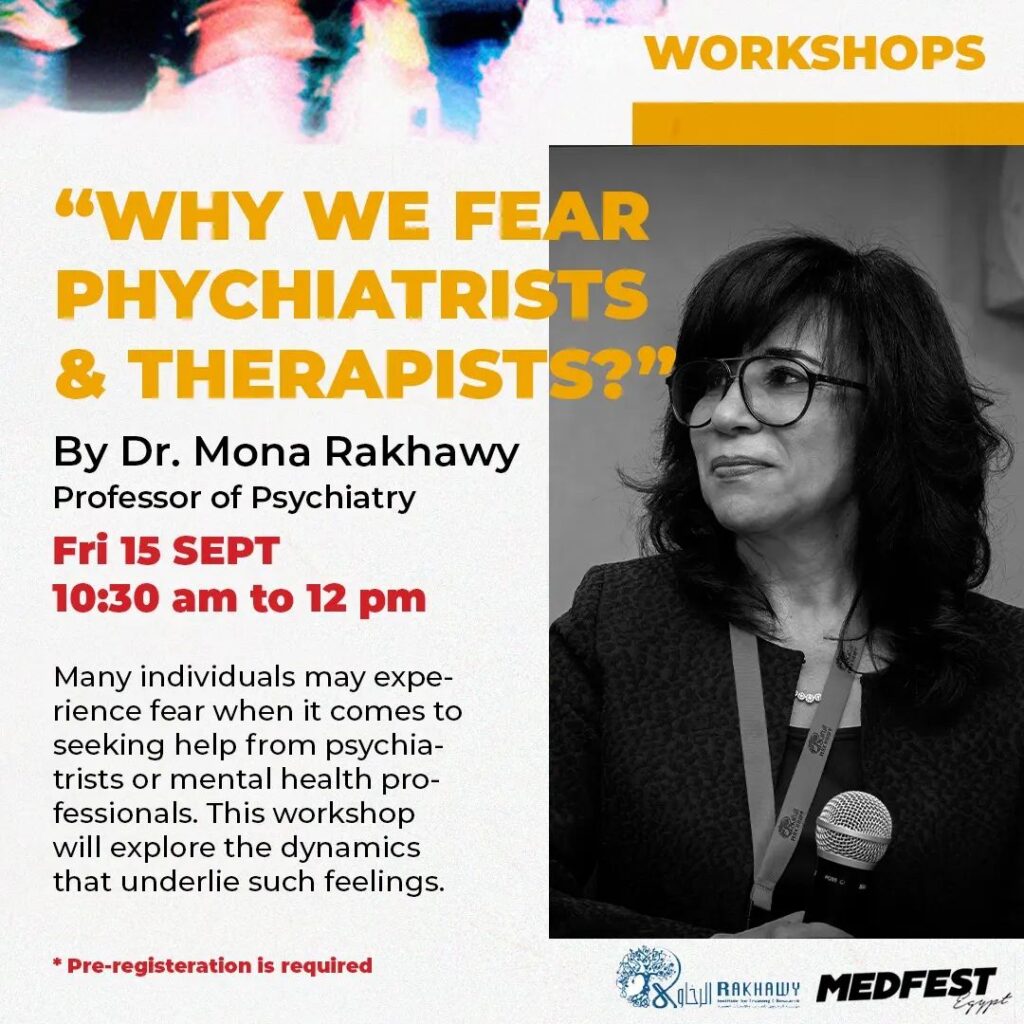 As for the medical aspect, Dr Mona Rakhawy, Professor of Psychiatry at Cairo University and Founder of Rakhawy Institute, will be taking audiences into a deeper understanding of the necessity of psychotherapy.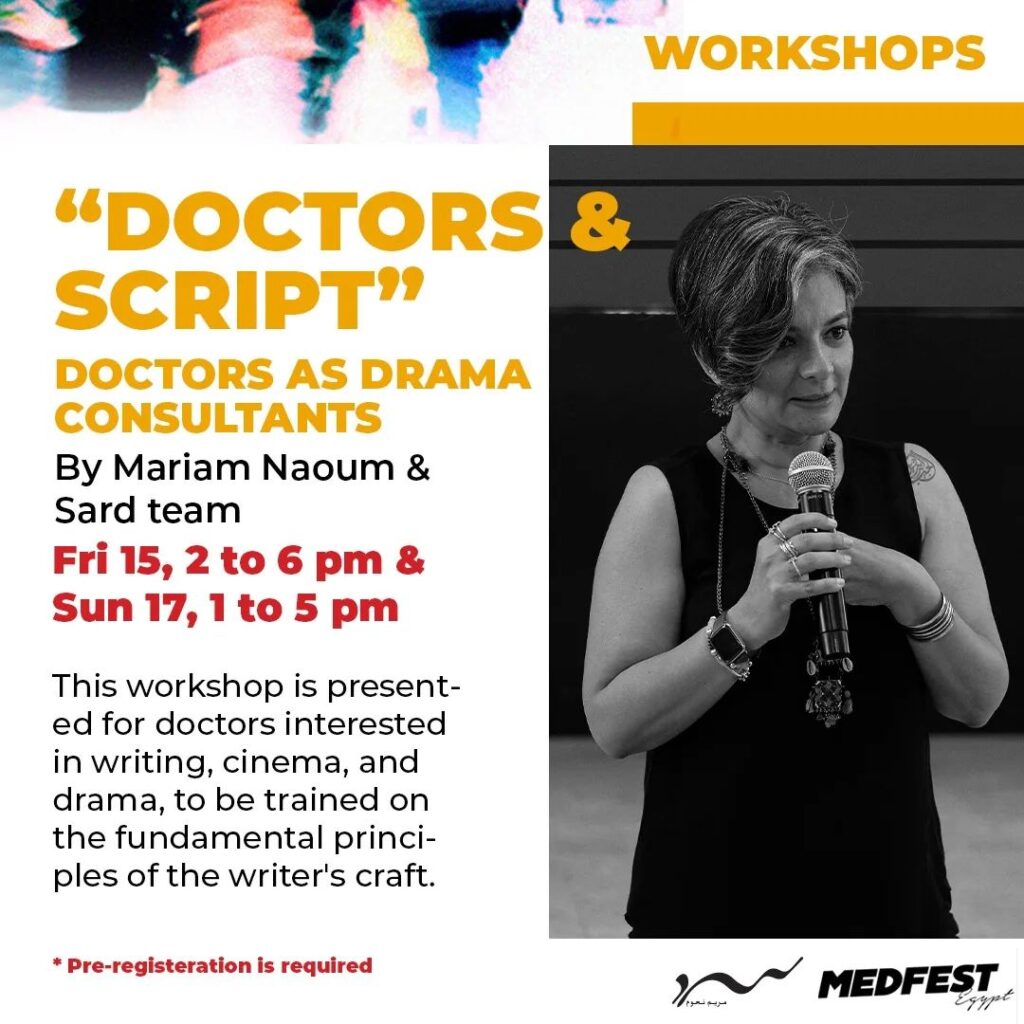 Mariam Naoum, writer of hit shows Khaly Balak Men Zizi and El Harsha El Sab3a, will lead a writing workshop where she will provide medical insights for dramatic productions for doctors with a keen interest in scriptwriting. 
Movie Screenings 

Throughout the four-day event, there will be several local and international movie screenings, all of which will tackle various stigmatised topics from different angles. The jury – director Youssry Nasrallah, actress Tharaa Goubail, and film producer Muhammed Taymour; will announce the award-winning movies at the closing ceremony.   
Bookings & Accreditations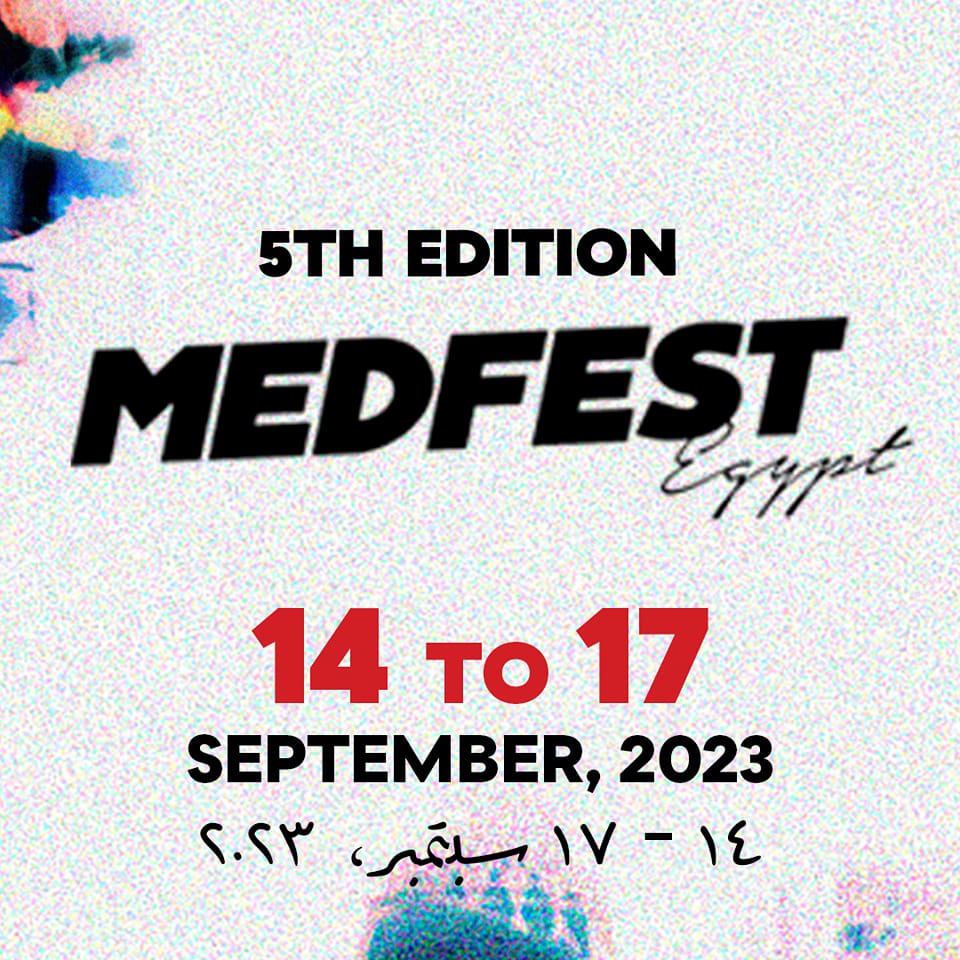 Don't hesitate to reserve your tickets today for an extraordinary journey of exploration, learning, and creativity. You can choose either a one-day pass or a comprehensive four-day pass. Either way, do remember to pre-book your slots for the workshops that captivate you the most. Here's an extra incentive: Students can enjoy a special discount!