We're always proud to highlight the achievements of fellow Egyptians abroad and in our home country, and today is no different. Meet Farah Wali, an Egyptian fashion designer believing in her dream, while making us all root for her.
Wali had quite a diverse childhood, being born in Abu Dhabi but living most of her life here in Cairo. From a very young age, Farah became obsessed with fashion. What we like most about this story though, is how she directed her passion smartly, and knew exactly what to do to succeed. At the young age of 16, our fashion starlet took it upon herself to become more educated and well-versed in her profession-to-be. At 16, she went to Florence to study fashion design.
A story of passion such as this has quite a happy ending, or rather a happy beginning. Wali just became the first Egyptian to win the Fashion Star Arabia title, one of the most prestigious fashion awards in the Arab world. Despite being the youngest competitor, Wali had her eyes on the prize, and she got it. After all, this wasn't her first accomplishment.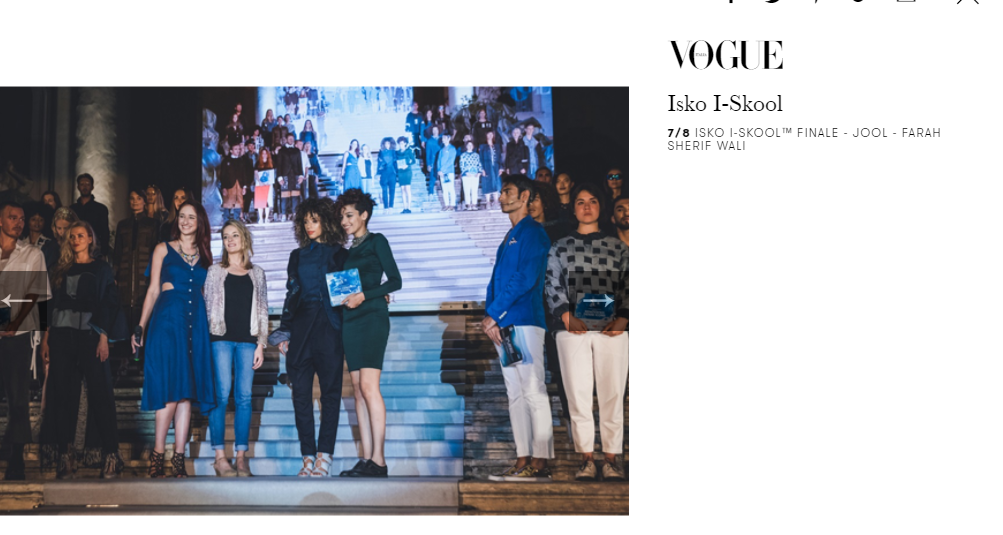 You see, a while back, when she was studying in Italy, Wali won the ISKO (the world's largest denim producer) competition in Italy, and the Copenhagen Fashion Summit, the world's biggest summit on sustainable fashion. For such accomplishments, Farah's collections were mentioned a couple of times in Vogue Italia, one of the world's leading fashion and lifestyle magazines. She was mentioned once for Copenhagen, and once for ISKO.
Congratulations to our fashion star, and may she go on to do great things with her passion.