Pick a Street: Hassan Ramzy & Local Musicians Take to the Streets of Cairo for Charitable Cause
The concept of street performances have existed for thousands of years and, when you think about it objectively, it's an incredibly effective way of communicating art – the stage is public space. However, street performers have become 'buskers' and the idea has come to frame street performers as beggars with a talent.
But the initiative we're about to tell you about takes advantage of the grand stage that is public space with a cause in mind.
Believing that music can change the society, Egyptian singer-songwriter, Hassan Ramzy, founded Pick a Street – an initiative designed to spread awareness of underprivileged people with hearing disabilities and collecting donations for them to undergo a Cochlear Implant operations through street music performances.
"The aim of Pick a Street is to make music, spread positive energy in the country and help make a difference in our society. I am a musician and I wanted to use my talent to do what I can," Ramzy told us, adding that even if he inspires someone who is able to do much more, he has achieved part of his goal.
In collaboration with Waslet Kheir, a subsidiary of El Orman Charity Foundation and the first charity specialising in cochlear implants, Pick a Street organises street performances every Thursday, Friday and Saturday in three different streets – announced through the Pick a Street Facebook page – where people can enjoy music and maybe even contribute to potentially changing someone's life.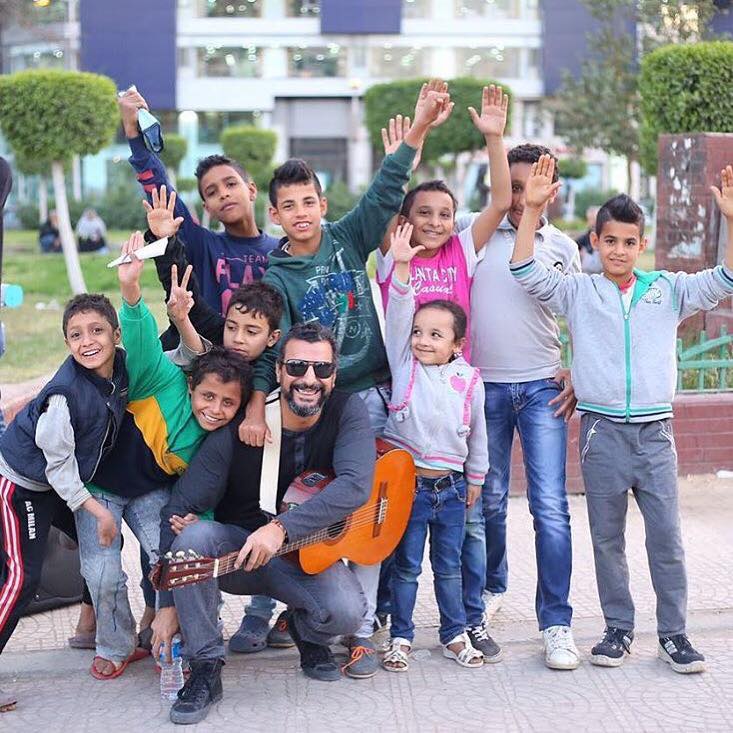 Representatives of Waslet Kheir attend Pick a Street events across Cairo, where they collect donations through 'Kart el Kheir' – a card that attendees can buy and contribute any amount of money they can for the cause.
"People by nature want to do good things, but sometimes life gets in the way. Pick a Street is bringing charity closer to people all while enjoying some good music," Ramzy said.
Pick a Street's first wave of performance were held between March 31st to April 15th, with performances Ramzy being joined by local bands, Karkadan and the No-Talents, as well as fellow acoustic ace, Shady Ahmed. The performances were a remarkable success, and collected an impressive 5,000LE of donations.
"Most people were extremely welcoming to the initiative as a whole and positively interacting with the street performances, though there has been a small minority that has rejected the idea," Ramzy revealed. "But I've learned not to give attention to negativity."
As a prominent and popular member of Cairo's underground music scene, approaching musicians to perform at Pick a Street hasn't been a problem for Ramzy, but he's also been reaching out to social media influencers and celebrities to attend the street performances, who according to him, have been extremely welcoming and willing to help with the initiative.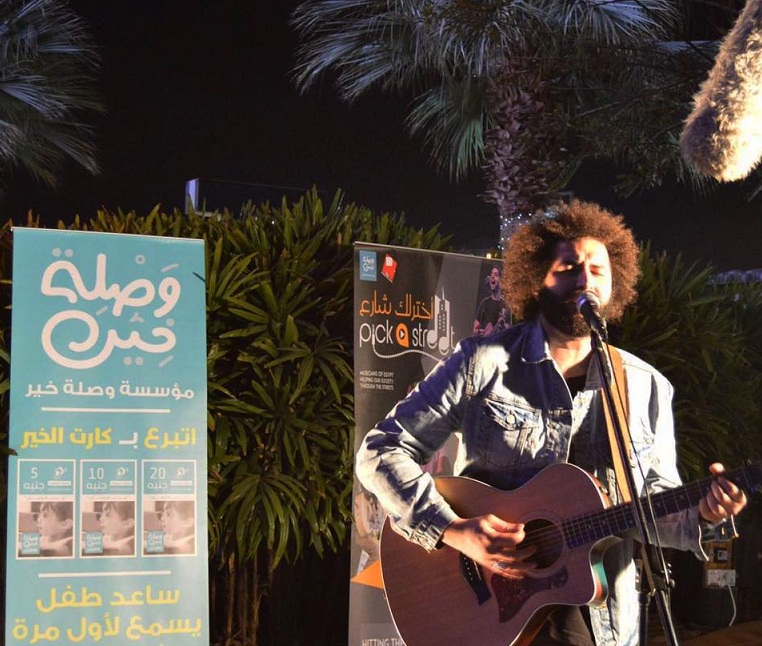 Pick a Street is more than just a flash-in-the pan fad, though – it's the real deal, as Ramzy is keen to point out.
"We are 100% legal and the NGO itself is registered with the Ministry of Social Solidarity, so we are eligible and certified to collect donations," he explained.
April saw the last of the Pick a Street performances take place before the initiative goes on hiatus for spring break and return afterwards with Pick A Street Volume 2, which will include more artists and more than just street music.
"I want to encourage street performances in general and I want people to treat street art as a normal phenomenon instead of something frowned upon," Ramzy argued as he went on to explain that he has much bigger plans for Pick a Street, outside of Egypt and dreams of having different performances happening at the same time all over the world. It's an ambitious future that Ramzy envisages, but one that is based on a very simple sentiment.
"I am trying to target social problems and I really want to help." Ramzy concluded.
Find out more on the official Pick a Street Facebook page.