Project Yourself: Cairo's Raw Talent Gets to See the Light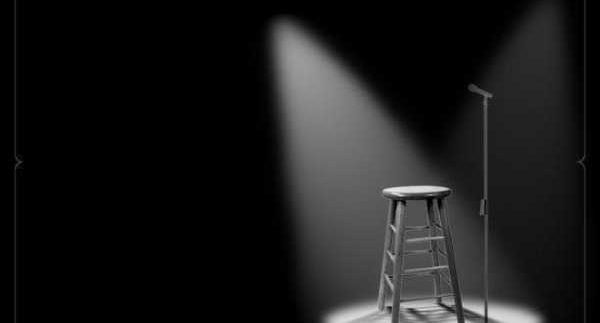 written by
Soraya Morayef
If you take a
superficial look at Cairo's perfoming arts scene, either by catching a play starring Dolly Shaheen or by watching the latest curvaceous non-singer pout and
wiggle her way through a music video, you'd be forgiven for thinking that Cairo lacks promising
talent.
Cynics will
undoubtedly be converted after attending Project Yourself, a monthly gathering
where young and local amateurs perform stand-up, spoken word, puppet plays, songs,
dance, meditation, caricaturing, and pretty much anything they want to in a
warm, casual and supportive environment. Take a look around you; you'll see
Egyptians and foreigners of all age groups, from the school students to the
corporate professionals; what they all share in common is a desire to entertain
and to be entertained.
The brainchild of
23-year-old designer Mariam El Quessny, Project Yourself first launched in
December 2009, where around forty people performed at the Cellar
Door Bistro in Maadi.

El Quessny used word of mouth and Facebook to attract
attendees and participants. Her formula was simple: if you want to perform,
send in a short description of what you plan to show and on the day of the
show, your name will be called in the order determined by El Quessny. You have
seven minutes to perform; what you do with those minutes is completely up to
you.
The first show
was so successful, that the following shows attracted a crowd of more than 200 people,
which forced El Quessny to relocate to the much more spacious Makan in Downtown Cairo.
'Makan is warm
and just has great energy,' says El Quessny, 'It's not big, but I don't think
we want this to get too big; intimate, friendly and warm is the atmosphere
we're aiming for.'
Following a brief
move to Darb1718
for its fifth show, Project Yourself will be back at Makan this Thursday with a
slightly different formula. This time, it's on a first-come-first-serve basis for
performers, which is sure to add a sense of
unpredictability to the night's roundup.
Even if you're
scared of performing, it's hard to have stage fright in the cosy and amiable
atmosphere at Project Yourself. Even if you're really terrible at telling jokes
or you sing off-key, the audience welcomes each and every performer with
applause and words of encouragement.
'What's…amazing
about this group is that it's very […] accepting,' says El Quessny, 'So it's
easy to let go, be and say whatever you want.'
So if you've
always dreamt of the limelight and have a budding artist inside of you, head
down to Makan this Thursday, and bring your friends for moral support. They're
bound to enjoy it as much as you. For more information check out our event
schedule or the Project
Yourself Facebook group. Admission is 30LE at the door, though if you book
ahead; you'll pay only 20LE. The money goes towards supporting the show and
Makan.