WARNING: Article contains graphic images. 
Perhaps you've seen pictures of these jars and wondered what that was all about. They are specimens of congenital deformities and birth-related diseases, and they are from the newly renovated Naguib Pasha Mahfouz Obstetrics & Gynaecology Museum in Kasr El Aini Medical School.
But, before we get into the details, let's go back to 1902, the year Naguib Pasha Mahfouz Senior graduated from Medical School. Due to his hard work and dedication, Naguib Pasha was appointed as the Professor of Obstetrics and Gynaecology at Kasr El-Aini Hospital. He was the top doctor in Obstetrics & Gynaecology at the time, due to his pioneering work in his field, and he has accordingly received international acclaim. 
Perhaps his crowning work was the Foundation of the Mahfouz Museum of Obstetrics and Gynaecology, originally founded in 1928. In just two years, Mahfouz was able to collect around three thousand of the rarest specimens from his operations in obstetrics and gynaecology. Moreover, he offered the museum as a gift to Kasr El-Aini Medical School. Aside from founding his own museum, Naguib Pasha also provided specimens to museums of universities such as Ain Shams, Alexandria, Assiut, and Khartoum. In 1945, his original Kasr El-Aini museum was described by President of the Royal College of Obstetricians and Gynaecologists of England, Sir Eardley Holland as "a wonderful monument to the name of its founder."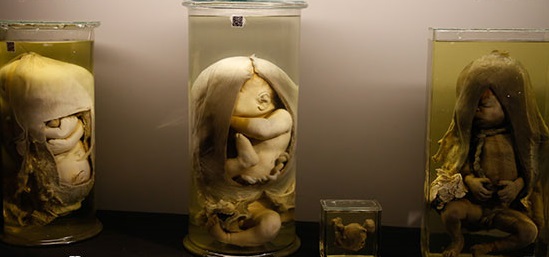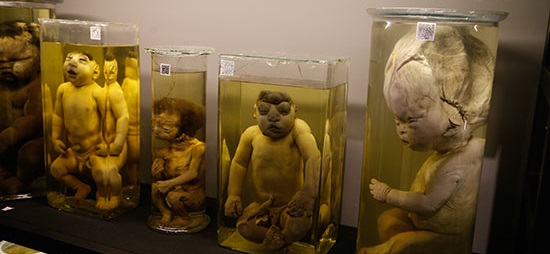 Ninety years after its launch, the museum is completely renovated, and fully equipped, with modern technology. It currently hosts 1300 of the 3000 specimens, and is designed to be a scientific guide for the rare cases it displays. Naguib Pasha's museum may have specimens that cannot be found anywhere else in the world.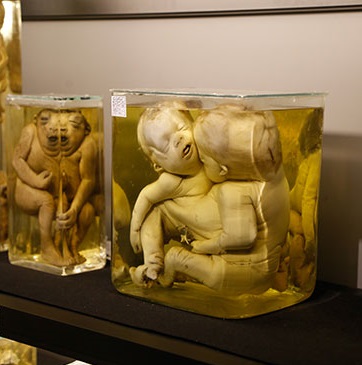 The renovation was funded by Naguib Mahfouz's  family, and supervised by the Kasr El-Aini Hospital. Currently, only 400 specimens are on display, while the rest are being prepared for future display.

Photo credits go to Youm7.com.