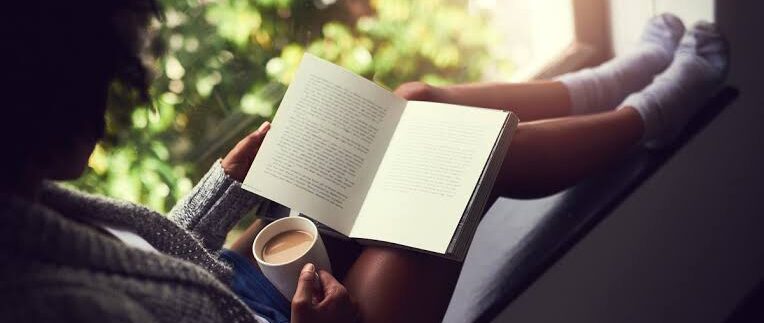 written by
Nesrien Abdelkader
Any avid reader has definitely come across a plethora of romantic comedies when browsing the bookshop. You know those ones with the cartoon covers and a clever little play on words as the title. Unfortunately, most of us are still a sucker for a cheesy romance story. Whether it's enemies to lovers, fake dating or love triangles, we just can't get enough of these romance tropes. So, we've made a list of the biggest rom-com books to read that will have your heart pounding. Who knows what could happen, they may even have to share one bed. 
Spanish Love Deception 
Nothing says romance like a wedding. And when Catalina Martin has only four weeks to find  a date to her sister's wedding in Spain, she's gotten desperate enough to bring Aaron Blackford. Although her tall, handsome and condescending colleague is the last person she'd want to cross the Atlantic with, Catalina' whole family including her ex and his new fiance are expecting to meet her American boyfriend. As they spend more and more time together, Catalina starts to think Aaron may not be as bad as she thought he was. 
The Love Hypothesis by Ali Hazelwood
Nerds can find love too, at least in fiction. The Love Hypothesis centres around PhD candidate Olive Smith who ends up in a fake relationship with her surly but sexy professor Adam Carlsen after trying to convince her friends that she wasn't totally single. When Adam stands by her after a big science conference doesn't go as planned, Olive starts to put her own love life under the microscope in this sweet, smart and funny story. 
Book Lovers by Emily Henry 
Nora Stephens is not your typical romantic heroine although she's responsible for tons of their stories as a cutthroat literary agent. When her younger sister, the one person she can't say no to, begs Nora to join her in Sunshine Falls, she's thrown together with the brooding book editor Charlie Lastra whom she's never quite gotten along with. Although she's avoided him since their first meeting, fate has other plans for these two book lovers. 
It Happened One Summer by Tessa Bailey 
When a spoiled socialite meets a gruff sea captain, it seems only natural that the two would butt heads. However there may be something more to the relationship when wild child Piper Bellinger ends up in a small Washington town after a little mishap involving an out of control rooftop party and meets the gorgeous but grumpy Brendan. Despite being polar opposites, an undeniable chemistry starts brewing between the two. Will Piper go back to her party girl ways or is Brendan enough to keep her out of the limelight?