written by
Nesrien Abdelkader
Egypt has always been known for its impressive architecture, but we bet you didn't realise that our country is also recorded as being the inventor of doors. Egyptian tomb paintings from around 4,000 years ago revealed the first known history of doors which were depicted as a gateway to the afterlife. Since our beginnings, Egyptians have come a long way. However, anytime we want a glimpse into our rich history, we just need to look at any of the iconic pieces of architecture that still stand today. These 13 distinctive and uniquely decorated doors are bound to impress anyone who steps through them.
Bab al-Futuh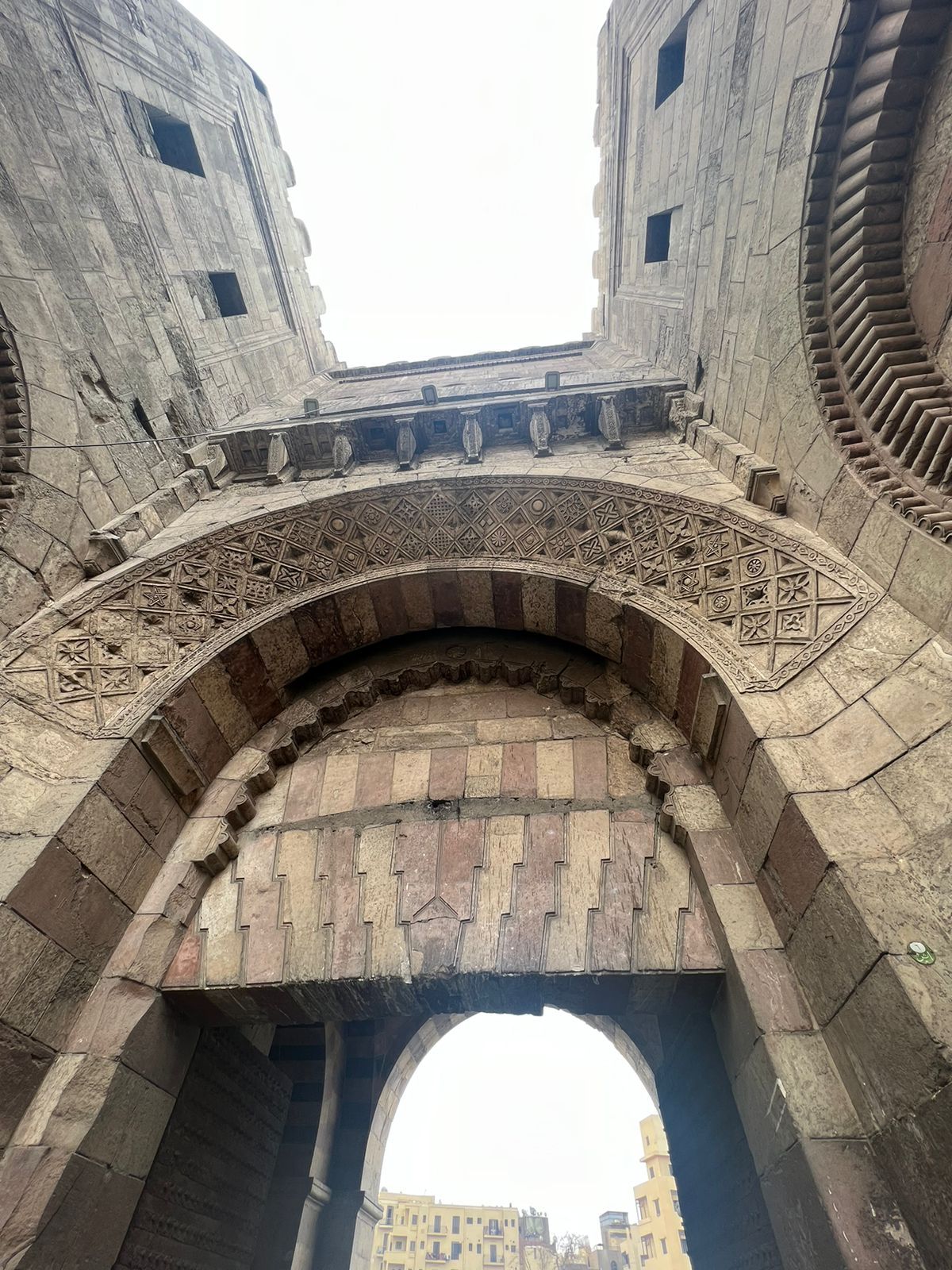 Built in 1087 by the vizier and commander-in-chief, Badr al-Jamali, during the reign of the Fatimid Caliph al-Mustansir,  Bab al-Futuh is one of the prime examples of pre-Crusade Islamic military architecture still standing. It is one of the gates in the northern wall of Fatimid Cairo and was originally called Bab al-Iqbal (Gate of Prosperity). However, the people of Cairo have retained the name of the older monument it replaced,  Bab al-Futuh (Gate of Conquests). You can marvel at the gate's two towers linked by a platform that holds historical significance as it features shafts in the floor that were once used to pour boiling oil on invaders.  Aside from functionality, there are aesthetic designs like a lattice of diamonds decorating the arch and corbel stones above it.
Mosque-Sabil of Sulayman Agha al-Silahdar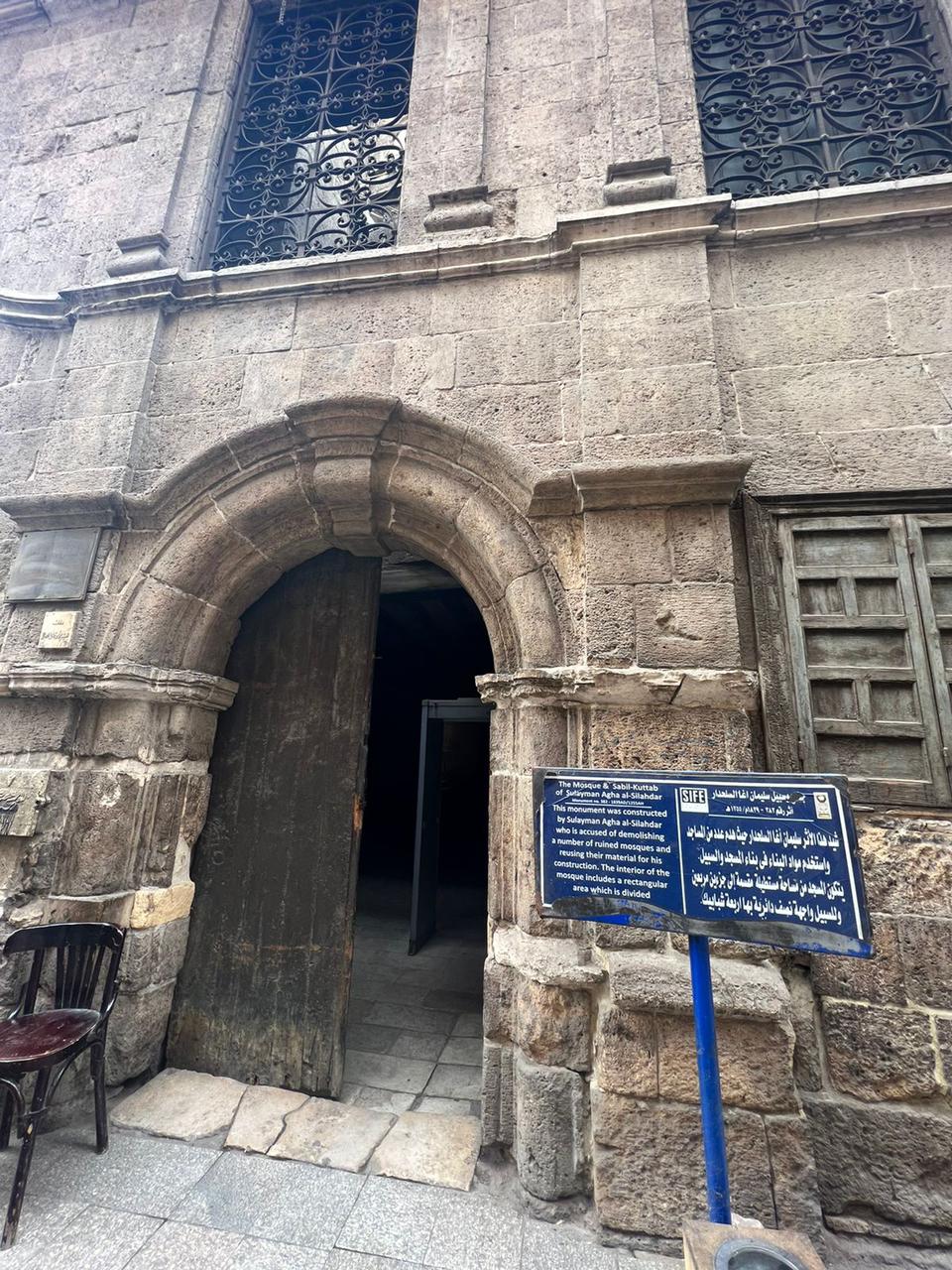 Another architectural marvel situated on Al Moez street is the Mosque-Sabil of Sulayman Agha al-Silahdar. It was established in 1839 by its namesake, who was one of Muhammad Ali Pasha's princes. The mosque is ornately decorated and is made of stone and wood with marble slabs at the entrance.
Café Riche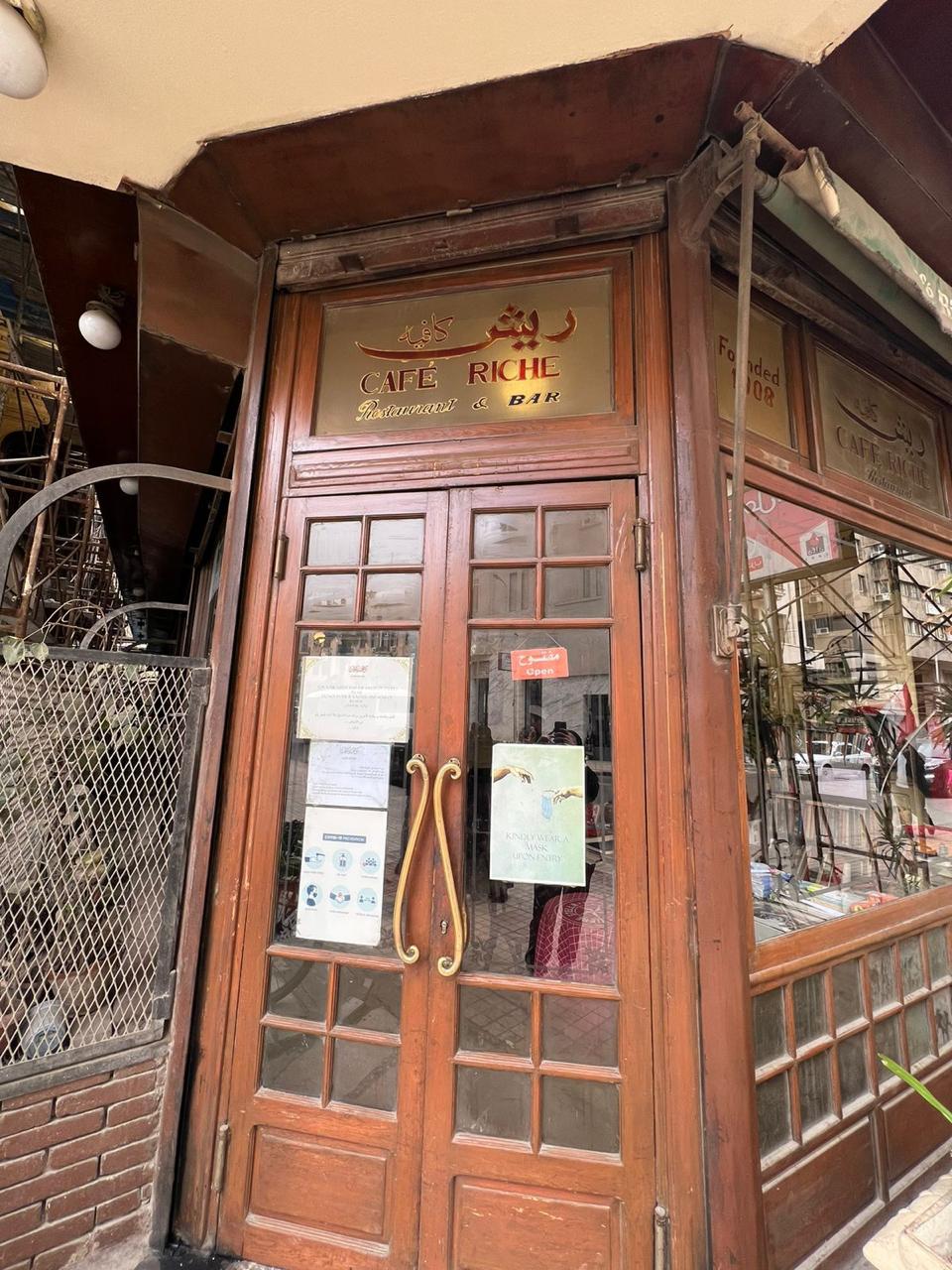 Cairo's longstanding Café Riche has become just as much a part of our history as any monuments and palaces. Host to some of Egypt's most prominent figures throughout the year, from revolutionaries to artists, this cafe has a charm that has been upheld throughout the decades. Its wooden doors illuminated by overhead lights have become a landmark in Downtown Cairo.
Bab al-Nasr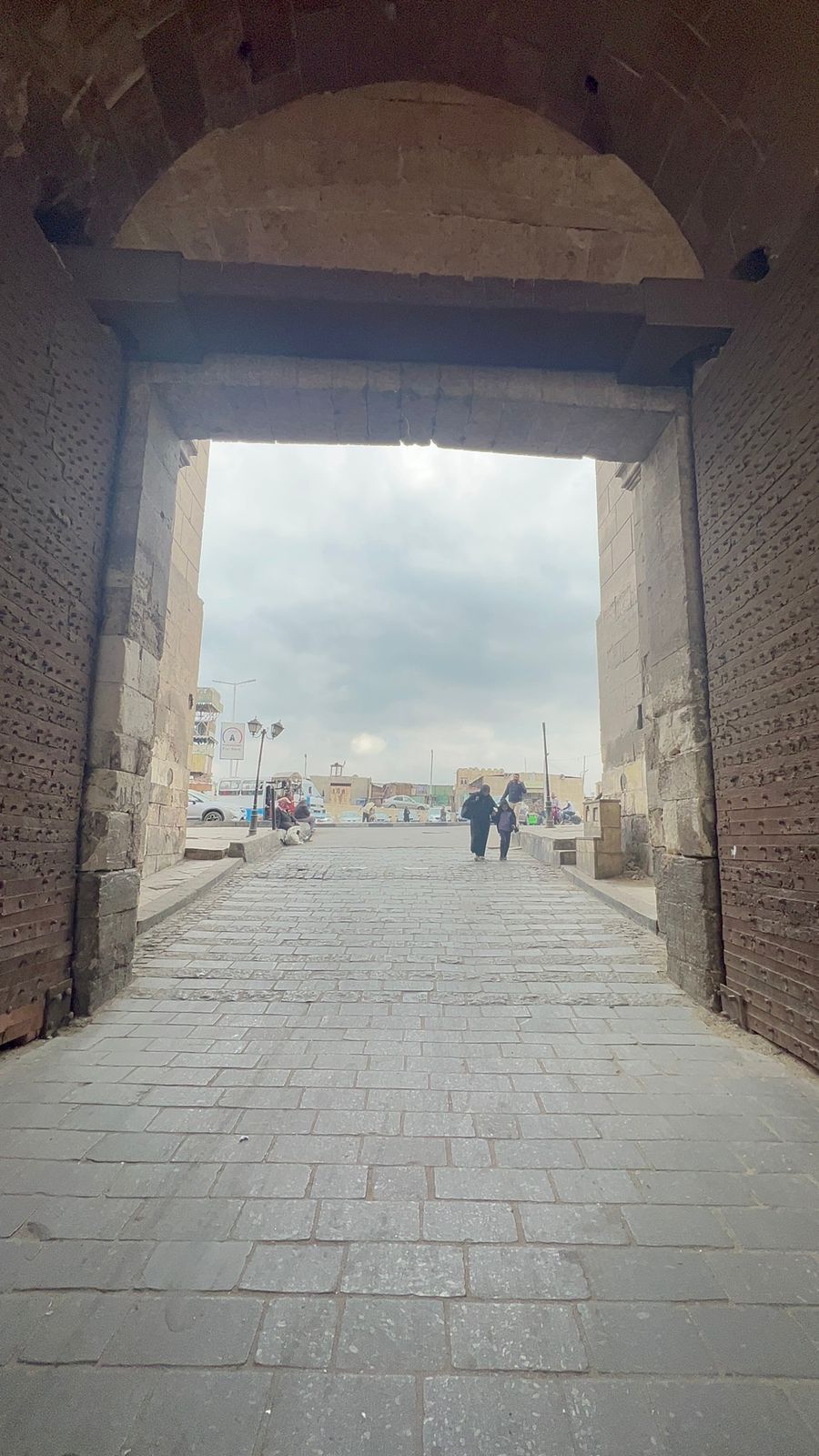 Another gate located at the northern wall of Fatimid Cairo is Bab al-Nasr (Gate of Victory), which was built in 1087 along with Bab al-Futuh. The current structure replaced an earlier brick gate when Badr al-Jamali decided that the city needed more security. The stone gate has two square towers with an entrance in the middle and is decorated with carvings of shields to represent its protective role.
Al-Aqmar Mosque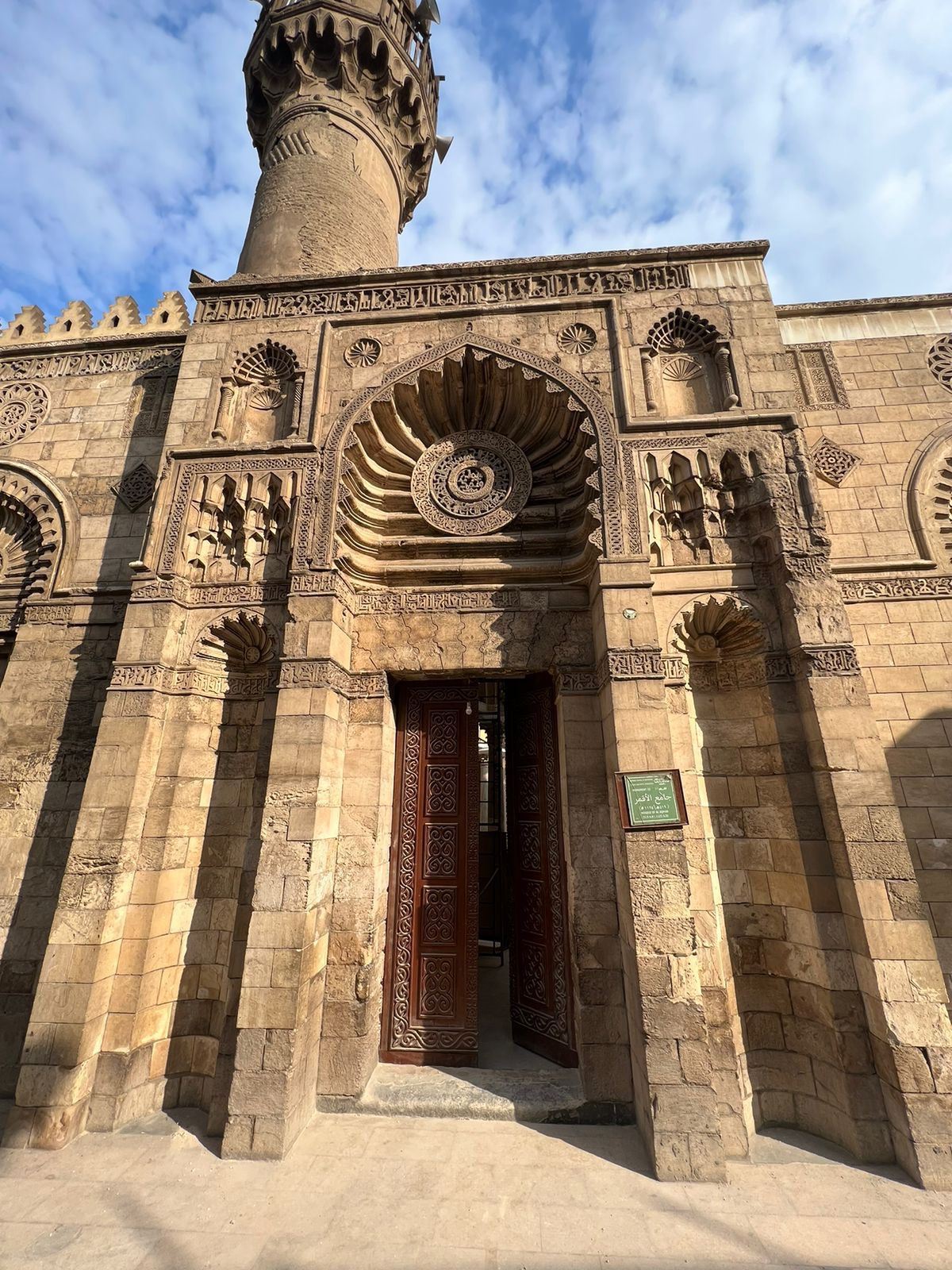 With one of Egypt's oldest surviving stone facades, this mosque is a must-visit attraction. Dating back to 1125, it's located on Al Moez street and is known for its intricate architecture with detailed stone carvings featuring the repetition of the phrase "Muhammad and Ali", as well as Qur'anic verses written in the Kufic script. Interestingly, the mosque's engineer was able to orient the face of the building towards the street while maintaining the direction of prayer inside. Al-Aqmar has even influenced the design of later buildings such as the Coptic Museum.
Mosque-School of Sultan Barquq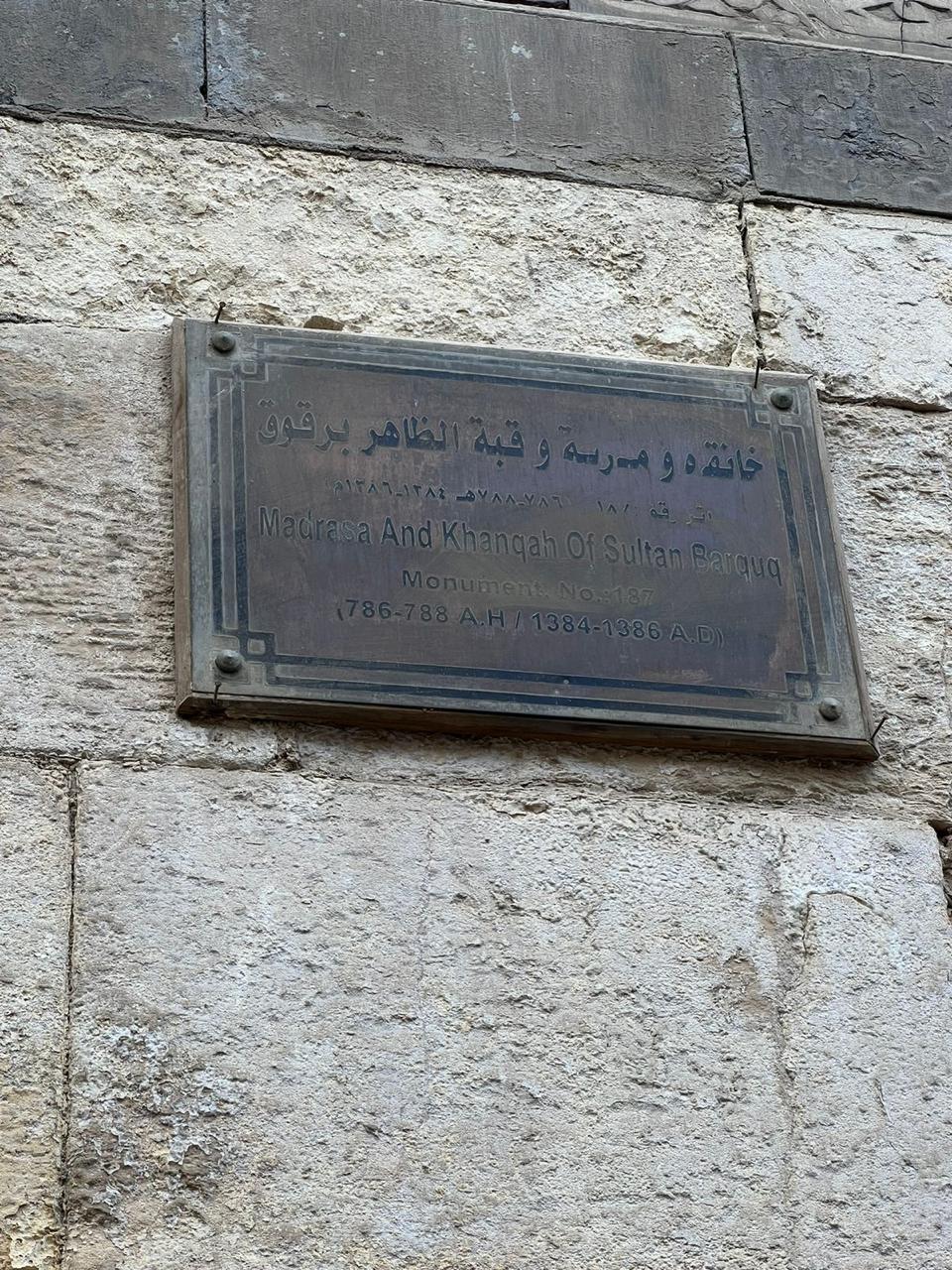 Famous for its elaborate architectural design and exquisite detail, this mosque and school have become a revered building in Al Moez street since its inauguration in 1386. Its facade is topped by a minaret and dome that was restored by the committee of the Preservation of Arab Antiquities in 1892. It's also noted for its inscriptions from the Qur'an in the Naskh script, a foundation inscription and the marble panels, as well as grand ceilings with amazing details.
Al Nahaseen School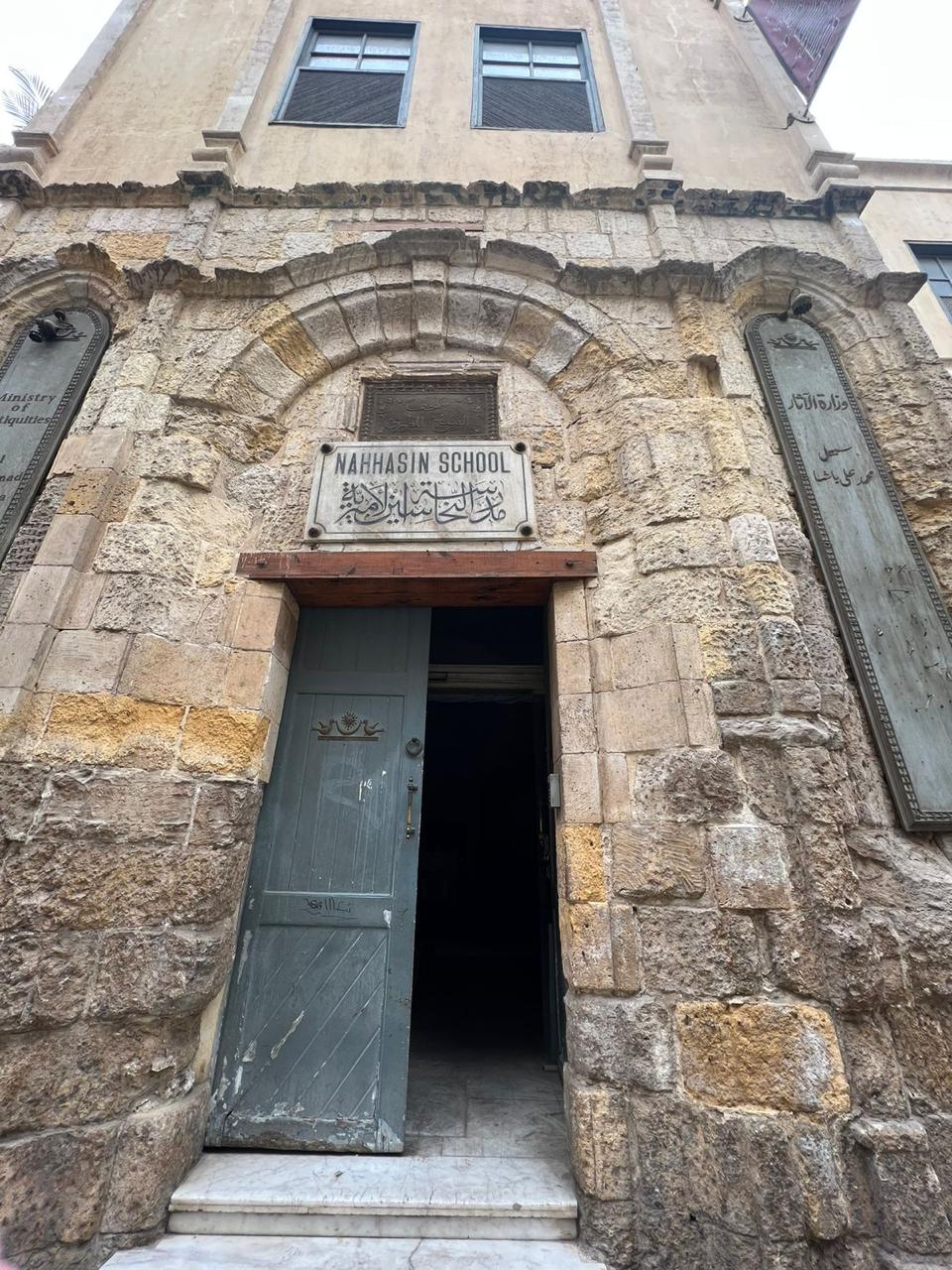 This former primary school located on Al Moaz street has become a museum showcasing Egyptian textiles. Mohamed Ali Pasha built the school in 1828 in memory of his late son, and it features Islamic architecture with a touch of European style. Notable alumni include former president Gamal Abdel Nasser. It was also the first textile museum located in the Middle East.
Al Zahir Baybars School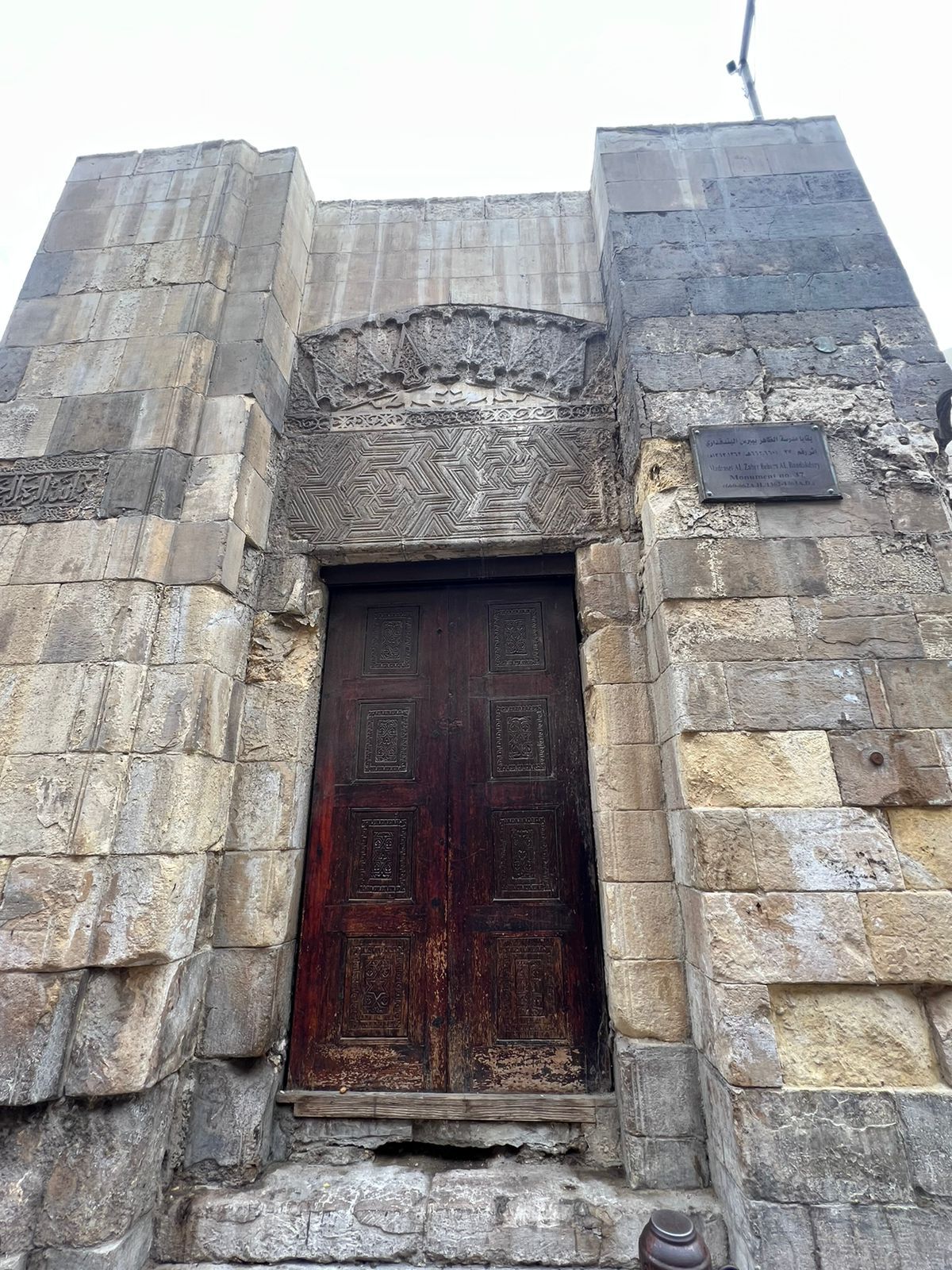 One of the biggest schools from the Mamluk era, Al Zahir Baybars school, is no longer open to students. However, it has become a unique attraction for sightseers. The main door to the school is surrounded by a magnificent stone structure.
Aisha Fahmy Palace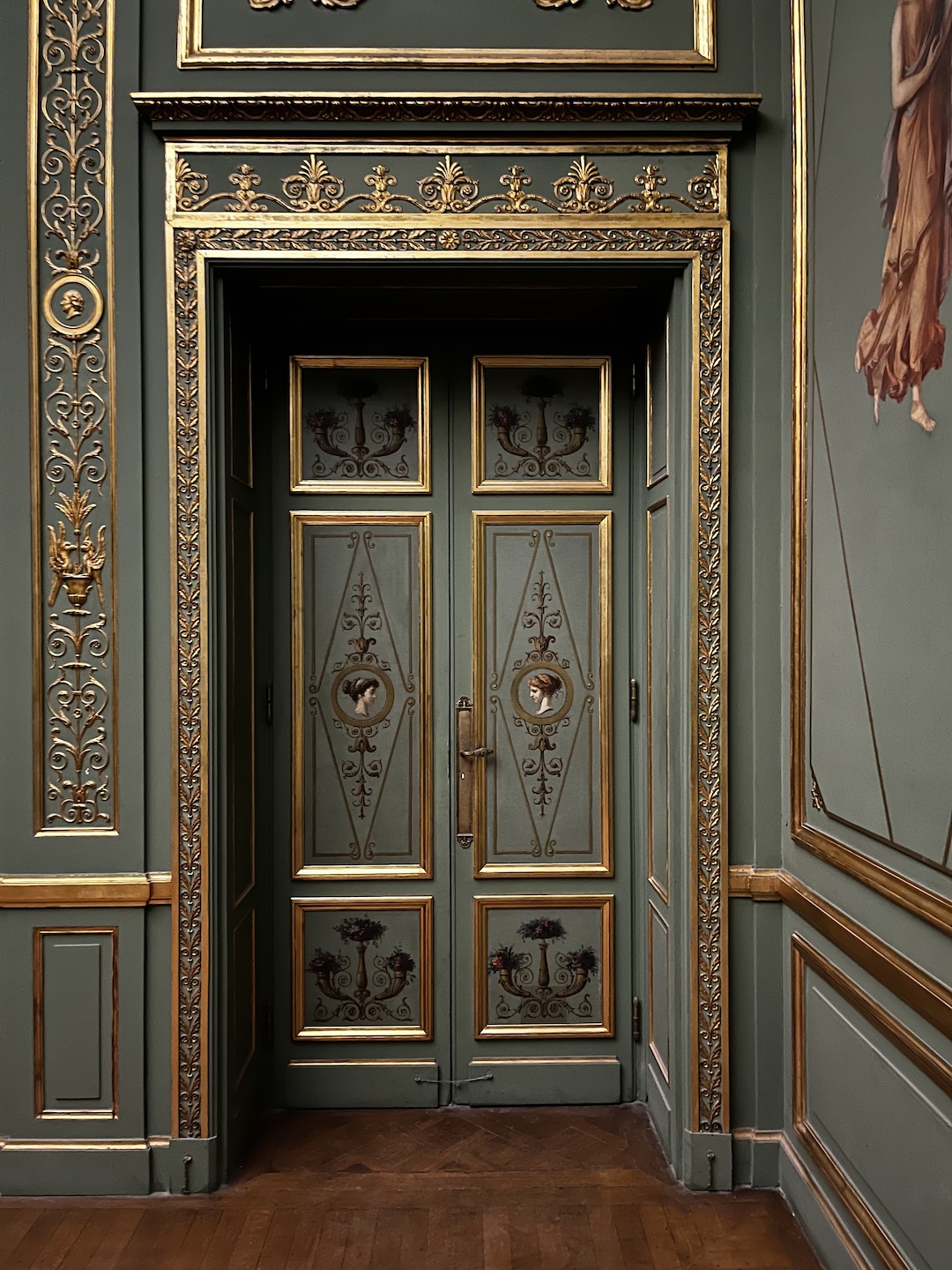 If you have yet to visit this gem in Zamalek, then head there now to experience awe-inspiring designs that illustrate tales of love. Built in 1907, the two-story palace is filled with ornate paintings, statues, furniture, and more. However, its breathtaking doors are what set you up to be transported into another time.
Prince Mohamed Ali Palace (Manial Palace Musuem)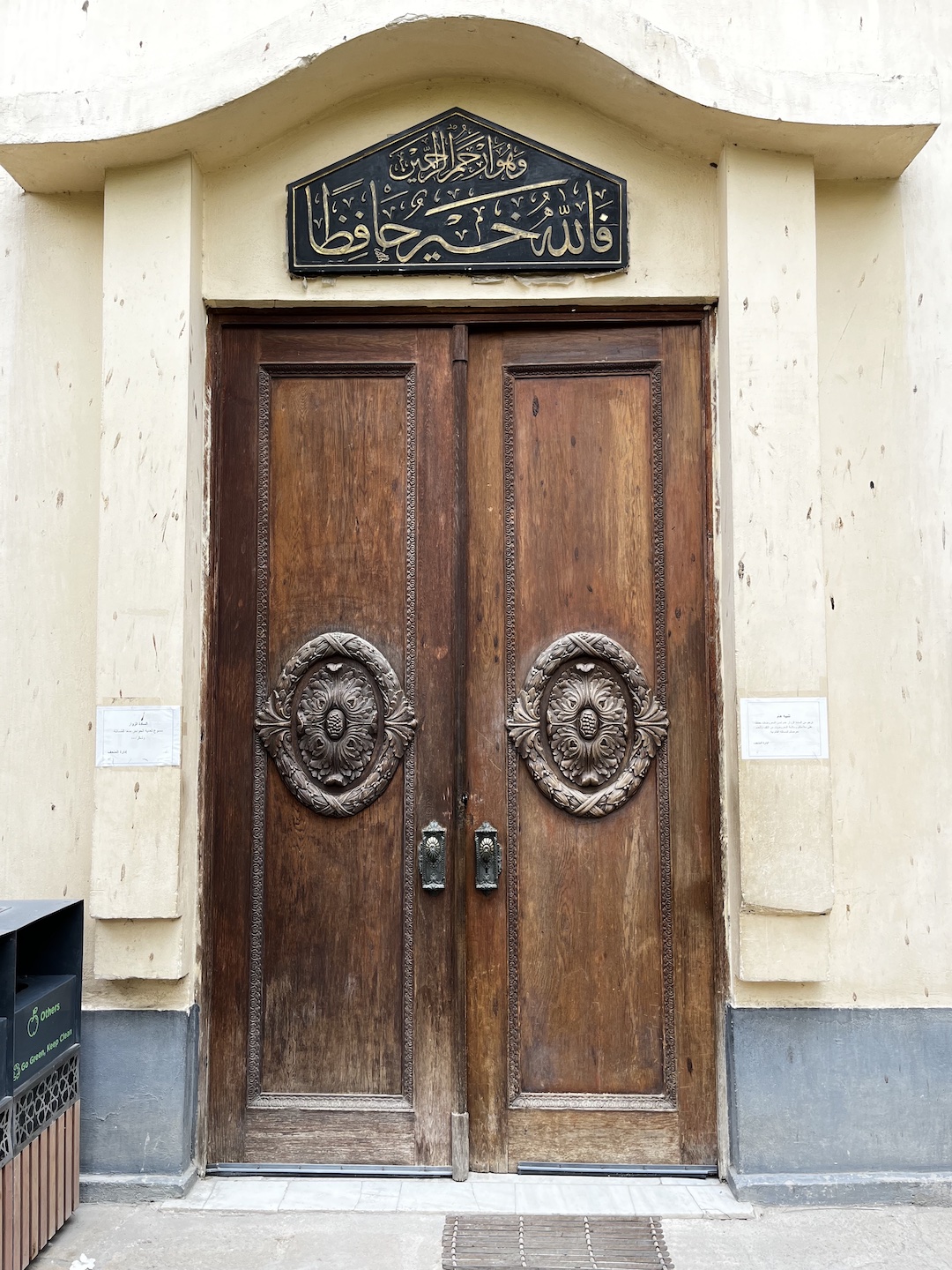 Not only is this opulent palace one of the most historically significant museums in the country, it also showcases an important period in Egypt's history through its architectural design. Drawing inspiration from across the region, the palace meshes traditional Islamic style with elements of Persian and Mamluk design while incorporating Moroccan and Andalusian motifs and Ottoman style. Established between 1900-1929, this building finds a way to balance different Islamic styles to create a captivating look.
The Hanging Church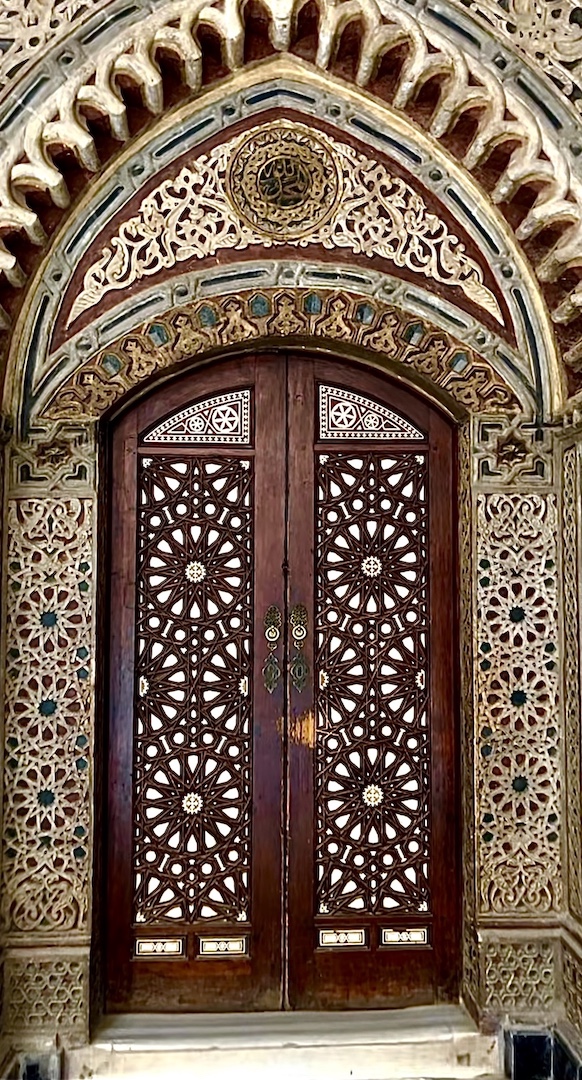 As one of the oldest churches in Cairo, The Hanging Church comes steeped in rich history to complement its eye-catching architecture. Its name is derived from its location above the Roman Babylon Fortress. Its street entrance is through iron gates with a pointed stone arch featuring twin bell towers. 
The Citadel of Sultan Salah al-Din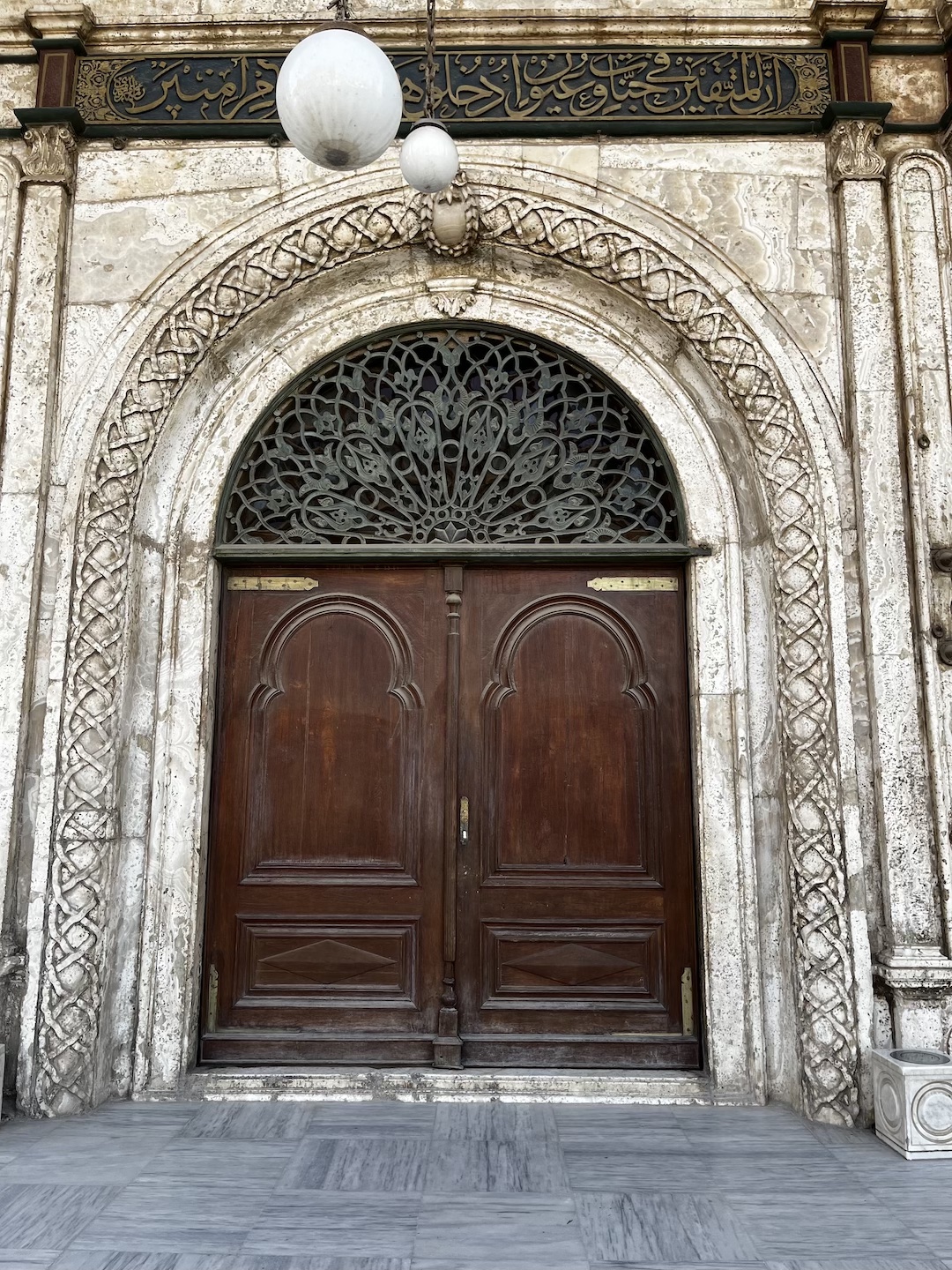 This iconic monument once served as an impressive defensive fortress dating to the Middle Ages. Located in Islamic Cairo, the Citadel of Sultan Salah al-Din boats elaborate architecture alongside its panoramic view of Cairo. 
Shrine of St. George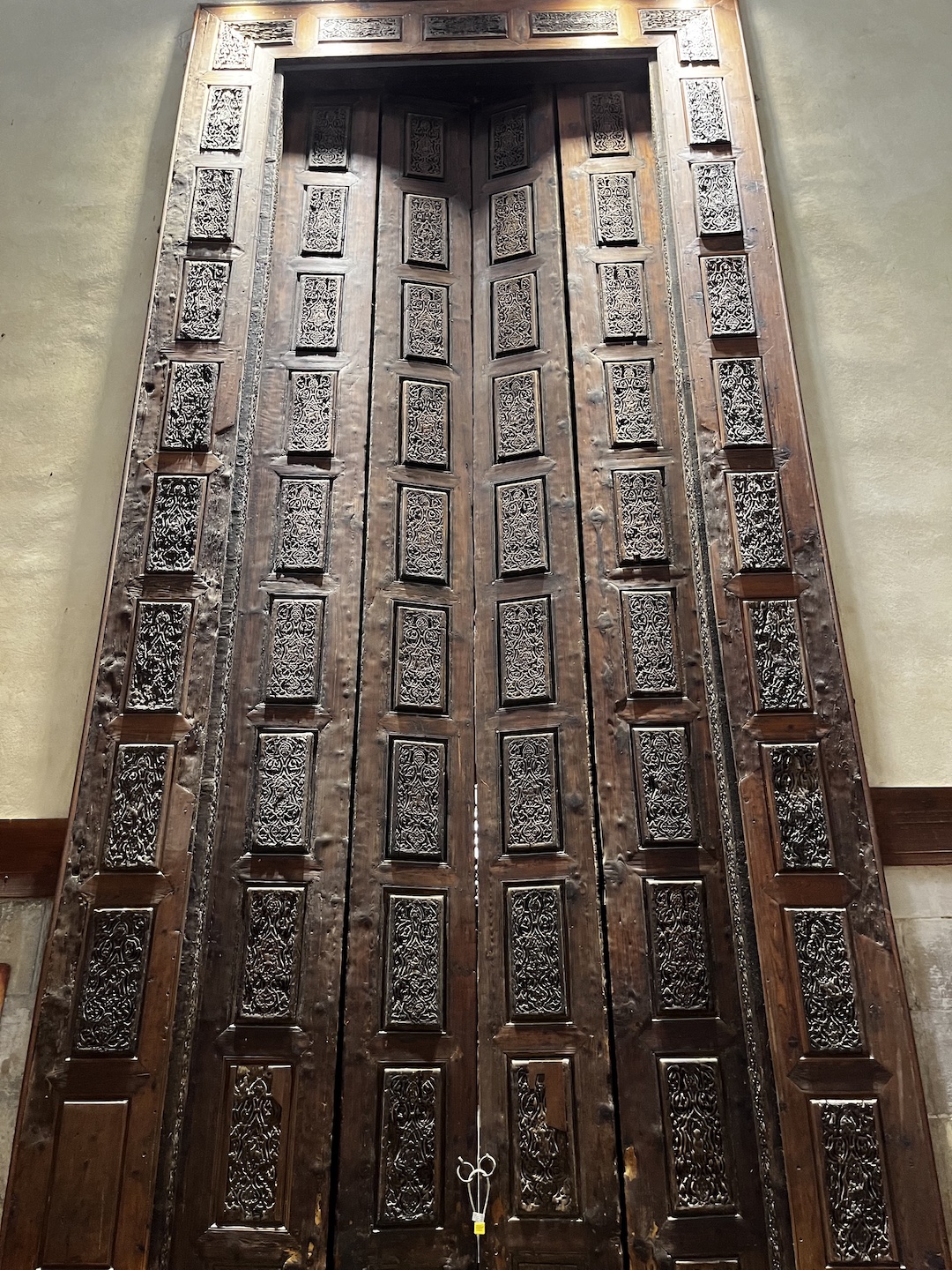 Not only is this ancient church renowned for its dazzling designs, but it is also still in use for religious practice, unlike many others. Dating back to the 10th century, the massive ancient door that leads visitors to the main hall is one of the rarest wooden doors in the world. It stands 7.6 metres high and 2.22 metres wide.
Within the vicinity of the church is a shrine dedicated to Greek orthodox citizens featuring a large wooden door. Unfortunately, this architectural masterpiece is locked most of the time.