The Cairo 360 Guide to Cairo Jazz Festival 2012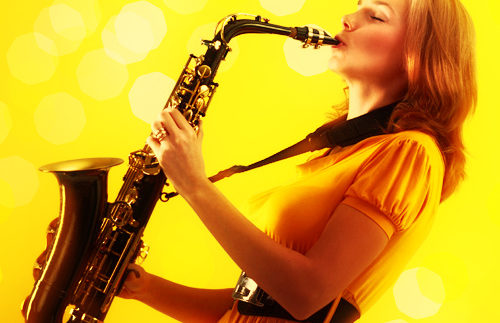 The weekend of March 15th marks
another edition of the Cairo Jazz Festival and a chance for
Cairenes to expand their musical horizons. This year's festival program boasts
another line-up of some of the best musicians in the world. Local Egyptian
bands will be joined by jazz musicians from as far as the US and Japan for what
will be three days of fantastic music.
In addition to the daily performances at El
Sawy Culturewheel in Zamalek, a special set of late-night gigs will be held at
Cairo Jazz Club and the Jazz Bar at the Kempinksi Nile Hotel over the
festival's three day period.
The festival kicks off on Thursday with Positive Energy; a band
who, in a little over two years, has gone where no Egyptian band has gone
before. The six-man group's blend of jazz, r&b, funk and disco has seen
them gain recognition abroad and they'll be joined on stage in the River Hall
by British saxophonist Craig Hume.
Following the performance will be the Eduardo Niebla Trio, whose
Spanish-Gypsy musical roots will shake things up. Having found his feet as part
of two separate progressive-rock bands in the 70s, Eduardo Niebla honed his
passions through his weapon of choice, the flamenco guitar, over the years and
released almost twenty albums over a thirty year career.
Meanwhile, down the corridor in the Wisdom
Hall, the André Carvalho Quintet will start the night in an equally spectacular
fashion. Thirty-one year old Portuguese musician Carvalho has a CV to be proud
of, having studied classical and jazz music before embarking on a career shaped
by his unique approach to jazz. Rounding off the night is a man that needs no
introduction to Cairo's music lovers; Adam Miller. As frequenters of Cairo Jazz
Club, rarely has anyone been as revered in Cairo as the Adam Miller Group.
Miller himself is a jazz veteran of sorts and one of the few musicians to
present new and original American jazz to Cairo.
The music doesn't end there though, because
later that night, New York-based Austrian singer Elisabeth Lohninger will grace
the Cairo Jazz Club stage for a perfect weekend start. Over the river at the
Kempinksi Nile's Jazz Bar, Japanese firecracker Kumi Adachi will perform a type
of jazz that neither the Jazz Bar nor Cairenes have ever heard before. Adachi
uses her cherished electric guitar riffs to unique effect – definitely not one
to be missed.
Friday begins with a screening of Ahmed Abdalla's 2010 film 'Microphone'.
The Alexandria-set story follows a young Egyptian who finds solace in Egypt's
underground music scene when he returns home after a long absence. Later on,
Eftekasat's eclectic sounds kick-off the live music in the River Hall. The
seven-man group are no strangers to the Cairo Jazz Festival, having performed
last year to great acclaim as they continue to fuse everything from Latin and
rock to their unique jazz inclinations. They will be followed swiftly by the
Artvark Saxophone Quartet of Holland, whose original compositions prove that
the saxophone is as relevant as ever to mainstream music.
Speaking of saxophones, Syrian saxophonist
Basel Rajoub will join Egypt's own Ahmed Nazmy Trio on stage in the Wisdom
Hall, before Elisabeth Lohninger makes her first appearance at El Sawy
Culturewheel. She'll be followed by another of Egypt's finest, the Rami Atalla
Quintet. As one of the festival's youngest performers, Atalla has jazz music in
his blood – he's the grandson of one of Egypt's jazz pioneers, Labib Henein.
Cairo Jazz Club will welcome Kumi Adachi
later into the evening, while Elisabeth Lohninger will perform for the second
time in a day at the Kempinski Nile's Jazz Bar.
Saturday will see the festival come to a close in style as El Dor El Awal
open the evening in the River Hall. The group brings together everything from
saxophone and piano to Arabian table and electronic synths for one of the most
unique sounds around. The festival's
guest of honour Han Bennink follows for the most anticipated performance of the
three day stretch. The Dutch percussionist's work has always spanned every
sub-genre of jazz and his improvisation and creativity has seen him propped up
as a truly exceptional musician. Joining
Bennink on stage will be the Amro Salah Trio – three jazz musicians who are no
strangers to Cairenes. That's some act to follow, but if anyone can steal the
headlines it's Kumi Adachi who will close the night. Big names will adorn the
stage in the Wisdom Hall too, as the Akram El Sharkawy Group performs before
Michelle Rounds wraps up the evening with her soulful vocals.
Later that night, Cairo Jazz Club will be
treated to a night of music from the André Carvalho Quintet while the Artvark
Saxophone Quartet light up the Jazz Bar at the Kempinksi Nile. And if that
wasn't enough, the Dutch foursome will also perform at Cairo Jazz Club on
Sunday.
El Sawy will also host a workshop led by
Han Bennink on Friday (16th) at 3PM as well as a saxophone workshop with the
Artvark Saxophone Qaurtet on Saturday (17th) at 4PM. More
information can be found on the official Cairo Jazz Festival website. Tickets
for the festival are 50LE per day and are available at Ticketsmarche.