The Cairo 360 Guide to the 22nd Citadel Festival for Music & Singing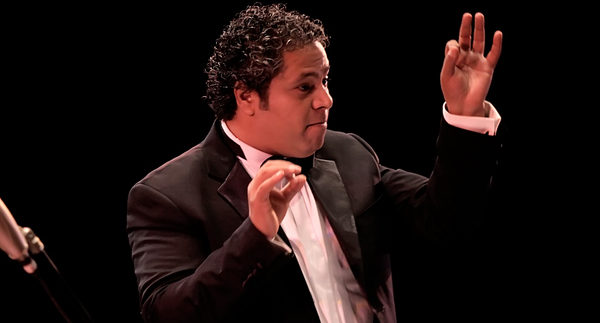 Beginning on the 29th of August and running till
the 5th of September, Cairo's 22nd Citadel Music Festival
is one of the oldest and most anticipated festivals of the year. Brought to you
by Cairo Opera House, the festival will take place in Salah El Din Citadel as
well as the Open Air Theatre of the opera. Designed to showcase Egypt's
eclectic musical talents, the event is also devised and envisioned to attract
audiences of all types without distinction or differentiation, it aims to
spread art and music to those with less access or opportunity; it is a festival
by Egyptians for all Egyptians.
Initiated in the 80s, the music festival has hosted both
local and international artists in the past, showcasing a range of genres from
jazz to oriental music. However, in recent years there has been a shift towards
keeping the music and talent more local; focusing first on the Arab world, the
festival has eventually kept it strictly to Egyptian participants.
For its opening night, as is tradition, Cairo Celebration
Orchestra will kick off the event. Conducted by maestro Tarek Mahran, the
orchestra will feature pieces of music from famous operas such as The Phantom
of the Opera, La Bohème and Les Misérables, as well as pay tribute to opera
heavy weights Pavarotti and Andrea Bocelli.
Taking to the stage early on in the festival, and having once
been an inspiration to Omar Khairat, Nesma Abdel Aziz will impress the crowds
with her passionate marimba concert. On the same day, and adding to the
diversity of the performances, Gamal Bekhiet will capture the audience with an
evening of music and poetry.
Featuring contemporary groups like Eskenderella and Basata,
the Citadel Music Festival will also host concerts by the more traditional
musicians Manak and Tarek Fouad. Opportunities to catch oriental performances
are aplenty with Belal El Sheikh and his ensemble Sehr El Sharq in concert, as
well as a performance by kanoun player Saber Abdel Sattar. Konouz band,
featuring Mahmoud Darwish will also be taking to the stage.
Appearing more than once throughout the festival, the Cairo
Celebration Orchestra will continue to be led by Tarek Mahran for evenings of
refined classical music. Undoubtedly a highlight for many of the
festival-goers, concerts by pop stars Loay and Ali El Haggar will surely draw
out a sizeable crowd, where the latter will be performing just after revered jazz
drummer Ahmed Rabie on closing night.
Another great performance set for the closing night will be
by Nogoum El Tarab ensemble, led by musical veteran Mostafa Ahmed, for a
classical Arabic music performance.
Preferring to utilise alternative venues, that aren't
otherwise appreciated, this year's festival largely takes place in Salah El Din
Citadel. Divided between two theatres, Panorama 1 and Panorama 2, many
performances are also taking place in Cairo Opera House's Open Air Theatre. The
concerts generally begin at 8PM except in Panorama 2, where they will begin at
10PM.
Tickets are available at Cairo Opera House ticket office, as
well as at the Citadel. For more information on events, their times and their
locations, check out our events guide.