The Cairo International Film Festival: Believe the Hype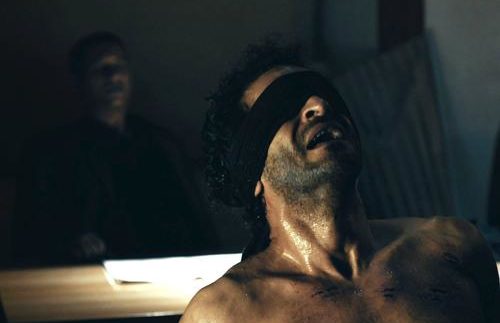 Film is underrated in Egypt. It sounds strange to say, but not only is it underrated, but it's undervalued, underappreciated and horribly, horribly mistreated. Maybe a better word to describe it would be 'mishandled'. For a nation that finds as much recreational value in loitering outside cinemas as being in them, there's something horribly wrong with our grasp of film as an art and as a process.
In terms of industry, Cairo's big players are only a notch or two below that 80s Hollywood cliché of the fat-cat producer who knows little else apart from making money. Think of how many awful teen-targeted, slapstick comedies we've had to suffer over the last ten years.
How many times can
Mohamed Heneidy
throw on a wig or fake moustache and adopt a ridiculous accent, only to make millions? How many more times will
Hany Ramzy
play a lanky, bumbling, out-of-luck goofball? Why were there so many
El Lemby
films? When will someone tell Hamada Helal to stick to singing and stop bringing all of
this
nonsense to the big-screen?
It almost feels like quality mainstream cinema left these shores with the late
Ahmed Zaki
; one of Egypt's greatest actors. The problem is that, at grassroots level, there's very little support for Cairo's filmmakers. There's no money kicking around, looking to be snapped up by a neat little independent production. But Egypt is and has always been a resourceful and creative population.
Last year's revolution unearthed the country's true potential; a catalyst, if you will. Take Cairo and our sister to the north, Alexandria, for instance. There has always been a rich vein of creative arts running through the culture. Post-revolution Egypt exploded in a cacophony of artists, musicians and filmmakers, all armed with world views – both new and old.
What does this mean? It means that this is the time. This is when things will change. Please don't dismiss this as over-romanticised ramblings, because we have real reason to be optimistic. This year's Cairo International Film Festival can, and will, do wonders for the Egyptian film industry, from the bottom up.
Now in its 35th edition, the CIFF has firmly established itself as one of the most prestigious festivals in the region. It's no Cannes or Sundance, but it holds its own. Propping up this year's entries is a host of local productions.
The film carrying the biggest buzz is Ibrahim El Batoot's
Winter of Discontent.
Starring man-of-the-moment, Amr Waked, the film deals with the still very raw subject of the January 25th Revolution. Legend says that on the eve of Mubarak's resignation, something sparked in El Batoot's head while in Tahrir Square and the first scenes were shot just a few hours later.
The revolution almost seems too easy a subject for a film, when in reality it is anything but. In fact, it's a very difficult balance to strike because news ages. And although the anchoring theme of the film is ultimately those horrifying few weeks of the revolution,
Winter of Discontent
is more than just an examination; El Batoot makes a statement – one of hope and optimism. The first screening of
Winter of Discontent
will take place in Cairo Opera House's Main Hall, on Wednesday 28th.
What people seem to forget is that Egypt is a goldmine of inspiration, as
In Search of Oil and Sand
proves. Wael Omar and Philippe Dib's documentary explores Egypt's social elite pre-1952 via central character, Mahmout Sabit – armed with a box full of contemporaneous photos and literature and a head full of memories.
Egyptian filmmaker and general jack-of-all-trades, Wael Omar is no stranger to the pages of Cairo 360. Last year, we featured
Radio Ta7rir
, which Omar was heavily involved in; an initiative born out of the revolution. His work has never ventured too far from social and political topics; "I suppose all my work has always been Egypt-centric, socially focused, and politically flavoured, so I guess the universe conspired to put this [
In Search of Oil and Sand
] on my table."
The first screening of
In Search of Oil and Sand
will take place in Cairo Opera House's Small Hall on Saturday 1st of December.
That's not all, though; other local pride-inducing productions include Karim El Adl's
Snapshot
, which follows a photographer's quest to find his wife's killer, as well as
Reporting…A Revolution
– a documentary that focuses on a group of hotel-bound journalists as they watch the demonstrations play out.
There's no need to limit your viewing, however, especially with so many touted films from abroad also hitting screens at Cairo Opera House. Be sure to check out these films, too:
Taxi Ballad
(Lebanon) – Feel-good drama about an unlikely friendship between a Lebanese taxi driver and an American Pilates instructor.
Xoca
(Azerbaijan) – 2012 drama looking at the 1992 massacre in the town of Khojaly by Armenian and CIS troops.
Bol
(Pakistan) – Moving film about a struggling Pakistani's father's denial of his transgender son.
Tannoura Maxi
(Lebanon) – Controversial story about a priest who falls in love with an enigmatic woman in his village.
Sea Shadow
(UAE) – Coming-of-age film about two teens who struggle to break out of Arab traditions and conventions.
Le royaume des fourmis
(Tunisia) – Drama centred around three generations of Palestinians fighting for survival.
The 35th Cairo International Film Festival runs from November 28th till December 5th. Follow the
Cairo 360 events
calendar for info on this year's films, screening times, director Q&As and more.