written by
Daniel William
Egypt is taking its first steps toward gathering its antiquities from around the world. Following negotiations between Ireland's University College Cork, the Egyptian embassy, the Department of Foreign Affairs, and the National Museum of Ireland, it has been agreed to repatriate items that were donated to them back in 1928.    
A thorough plan was made to prepare and transport the heritage assets safely. Their journey back to their homeland will be memorialised through film, writing, and visual art by Dr Dorothy Cross in a project called "Kinship". Egyptian Ambassador, Mohamed Tharwat Selim, expressed his utmost gratitude to UCC for their cooperation in bringing back Egypt's scattered treasures.
Dating from around 975 BC – 100 A.D., the returning items consist of mummified human remains, a sarcophagus, four Canopic jars containing the mummy's remains from the Egyptian mummification process, and coverings.
The mummified human remains were believed to belong to a queen, as claimed by the African Missioners from Cork's Blackrock Road who gifted it to UCC. However, even though they were excavated from tombs in the Valley of the Queens, the corpse turned out to be that of a 40 to 45-year-old male who measured around 169 centimetres. It was confirmed that the remains are not linked to the coffin they were found in, as upon testing on the wrapping of the remains, it was discovered that they dated back to 305 BC – 500 AD, which is predated by the coffin by centuries.
The coffin, also known as a sarcophagus, was publicly displayed in 1993 at the Cork Public Museum's "From the Nile to the Lee" exhibition. It is made of wood, probably sycamore, and is covered with paintings. According to the latest studies, analysis of the inscriptions on the lid and sides depicted the procession of the gods at the offering table where the deceased, Hor, was presented by Thoth, the Egyptian God of writing, wisdom, and magic. The painting is accompanied by prayers for Hor to have eternal life filled with joy, food, and drink.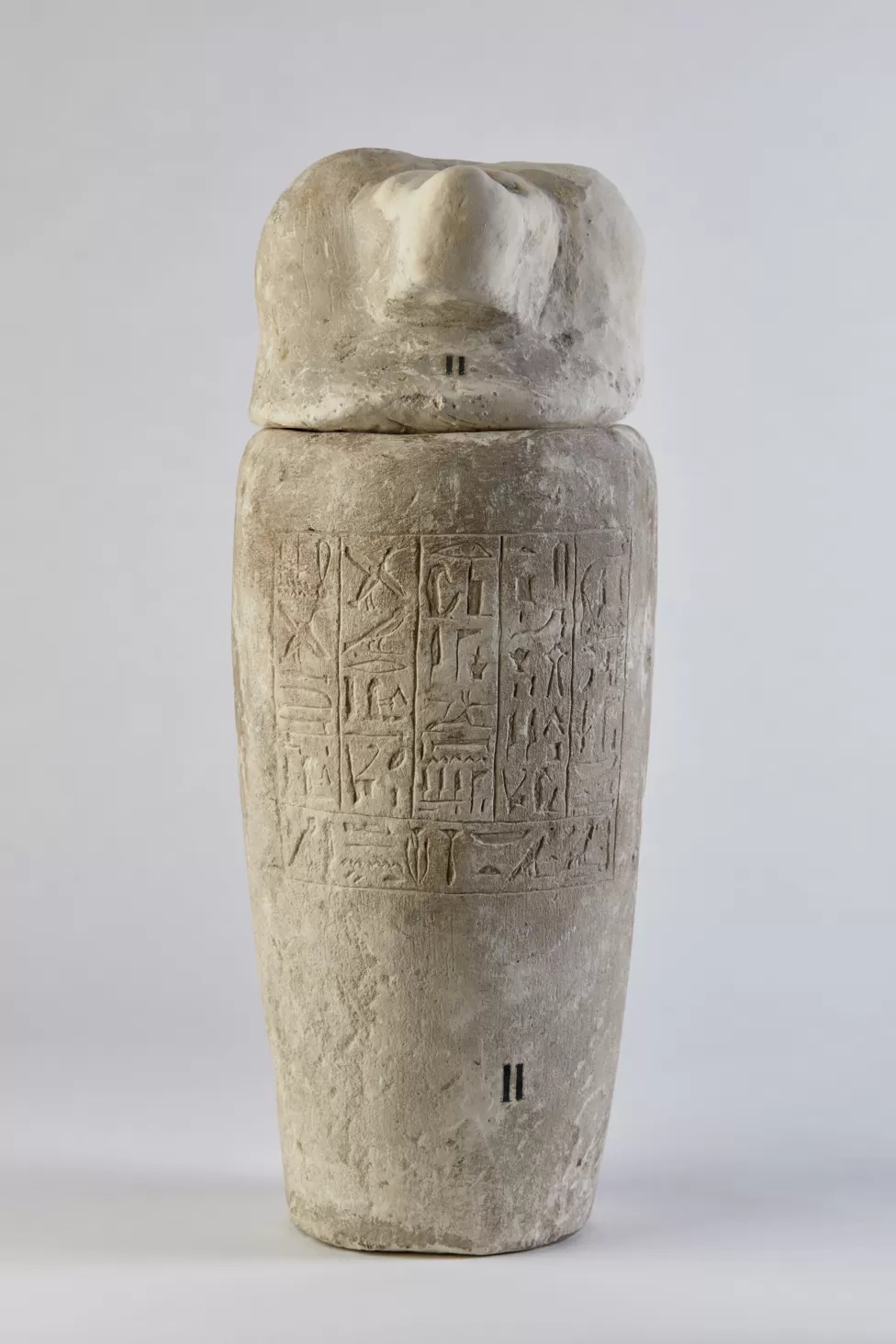 A set of cartonnage pieces, which are coverings placed on the remains at the time of burial, are included in the returning set. They are made of linen, plaster, and paint, and consist of four separate pieces: one for the chest, lower body, feet, and head.
After numerous attempts, a petition under the name of "Repatriate Rashid" has gathered over 2500 signatures online, demanding the return of Egyptian artefacts. These include the Rosetta Stone, currently located in the British Museum, which is a precious artefact due to its use by scientists for deciphering Egyptian hieroglyphs. It was taken from Egypt during the capitulation of Alexandria in the 1800s during the French expedition. The artefact was then brought to London from Paris.