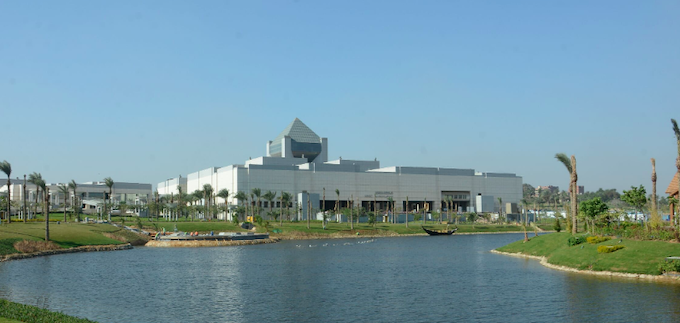 written by
Haajar Abu Ismail
The National Museum of Egyptian Civilization in Cairo (NMEC) was the first museum in the Arab region to focus on Ancient Egyptian Civilization. It is also currently the only museum in Egypt that offers visitors insight into all the different historical periods Egypt has undergone.
The building is home to numerous artefacts from Egypt's past, including the Greco-Roman, Coptic, and Islamic periods, as well as contemporary times. While the main hall is host to this cumulative overview of Egyptian history, the museum also has an impressive Mummies Hall, featuring a display of the mummies of the Ancient Kings and Queens of Egypt. The design is reminiscent of the infamous Valley of the Kings and has 20 royal mummies, 18 kings and two queens onsite, including Hatshepsut and Thutmose III.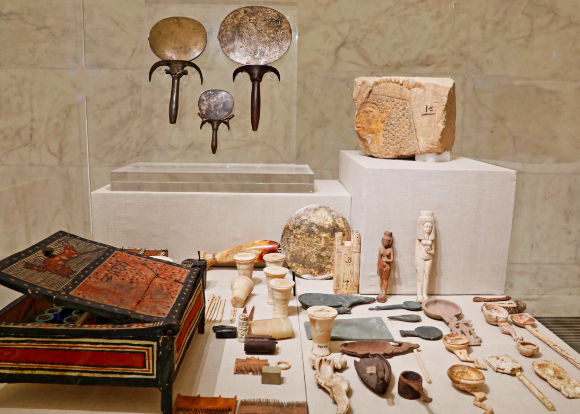 A cultural homage to Egypt's history and national identity, the museum is a must-visit for tourists and locals alike. The impressive modern building in the middle of a beautiful green area makes for an aesthetic, informative outing. Their Education Center is a space that provides innovative strategies and programmes directed towards those in school from preschool to university, intending to teach Egyptians of all ages about their civilization's history.
The NMEC is also host to a variety of events, such as archaeological lectures and the showcasing of various temporary exhibitions. Be sure to check out their event schedule to stay updated on what they have coming up!
Address: El-Fustat Road, Ein Elsira, Cairo
Opening Hours: Daily, 9 am – 5 pm
Ticket Price: 240 EGP for non-Egyptians (120 EGP for non-Egyptian students), 60 EGP for Egyptians (30 EGP for Egyptian students).