After Iftar, there's always room for a longer night. What's usually too late is actually a bit early in Ramadan, and our whole biological clock gets messed up, but that's fine, because it's all worth it. So if you're in the mood for something a bit different, we bring to you a unique selection of concerts that you may not have heard of before, and guess what, they're completely free!
Mamar Baehler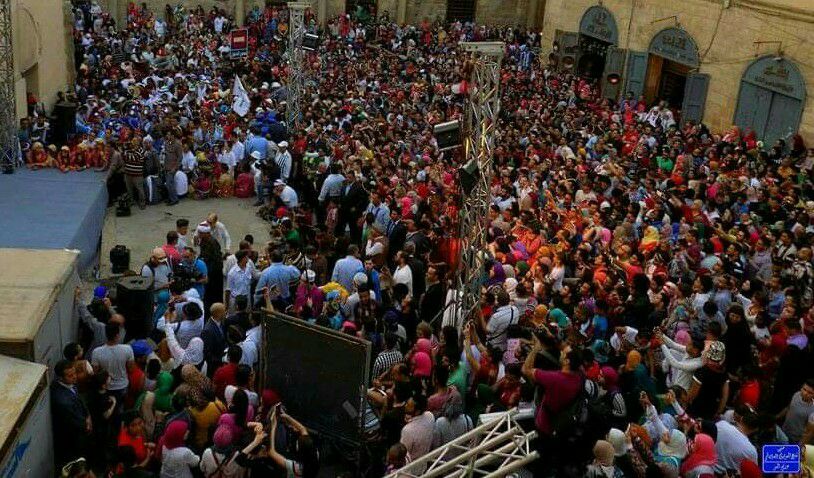 For the fourth time, Baehler Walkway in Downtown is hosting "Layaly Al-Maqamat Al-Rohiya" festival in celebration of Ramadan. You can enjoy the festivities every day at 9:30 pm from the 4th of Ramadan up until the 10th of the Holy Month (20/5 – 26/5). They intend to organise such activities on the streets for free so they can reach the maximum number of people, in hopes of providing an artistic and cultural outlet. There will be bands from Egypt, Syria, Palestine, and Indonesia.
Qubbet Al-Ghoury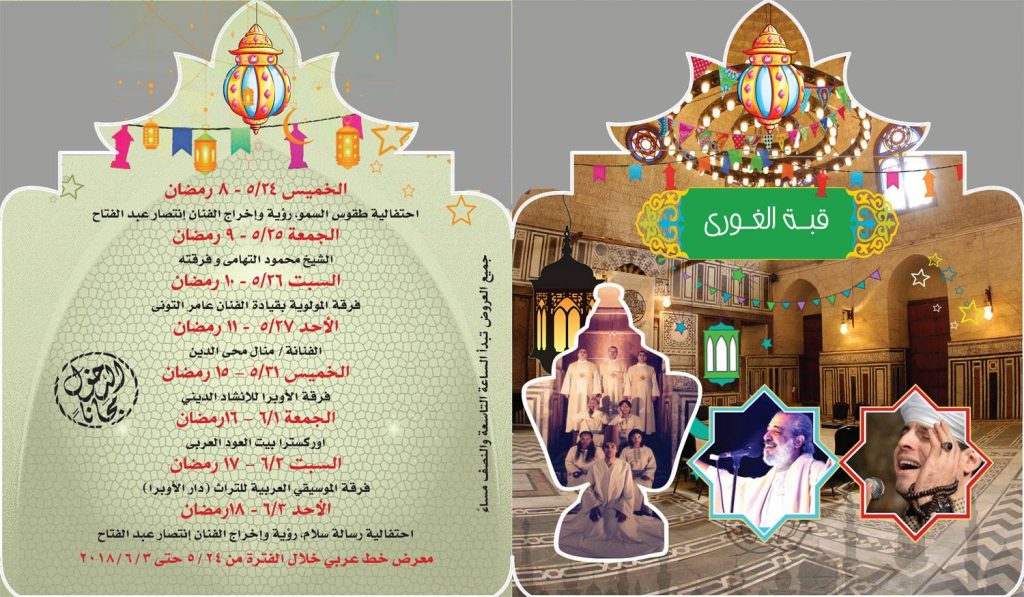 This beautiful place in Al-Azhar Street is getting a bit of a late start. You can find a number of bands and artists there between the 24th of May and the 3rd of June, including Manal Mohy El-Din, Sheikh Mahmoud El-Tohamy, as well as different orchestras and musical bands.
Bayt Al-Suhaymi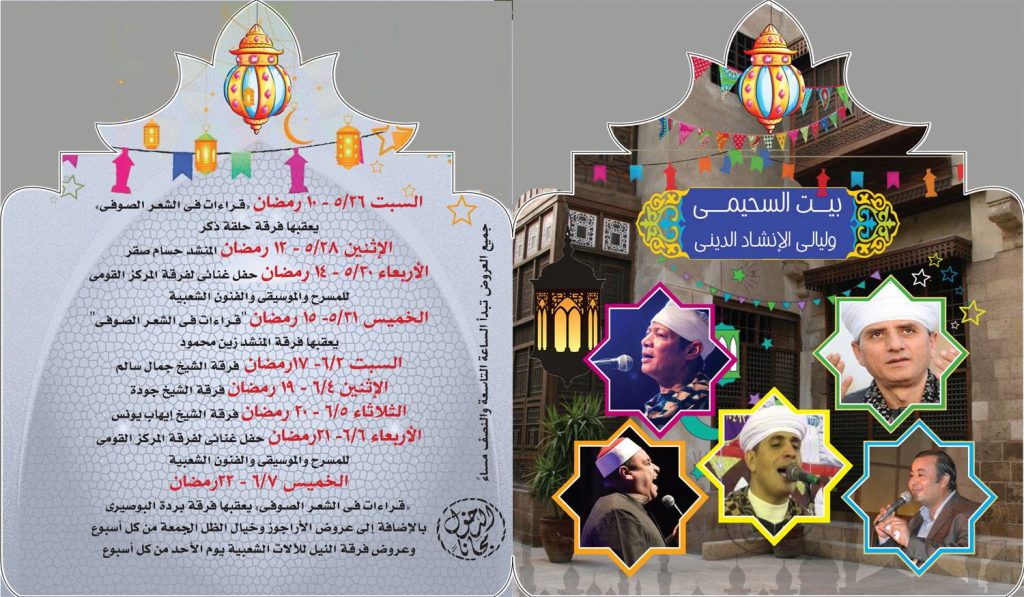 At the end of the history-laden, El-Muizz Street, you can find Bayt Al-Suhaymi, a quite unique experience that includes Sufi poetry, a number of religious events, as well as a few musical concerts. These feature Hossam Saqr, Zein Mahmoud, and many others. There will also be some puppetry shows held every Friday, and a live performance held every Sunday by the Nile Troupe for Folkloric Instruments.
Talaat Harb Cultural Center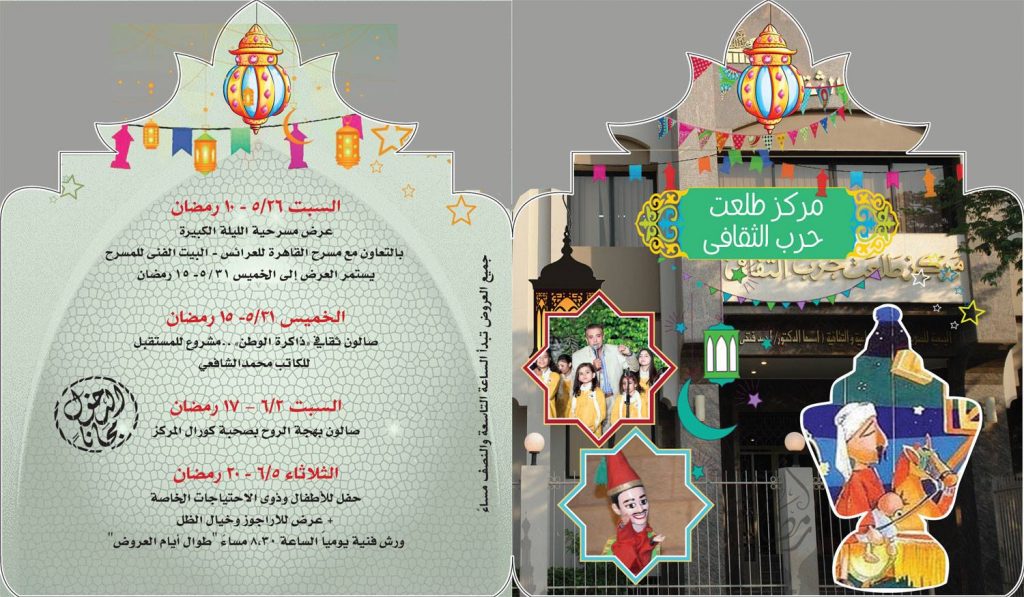 In the heart of El-Sayeda Zeinab, the Cultural Center will host a theatrical display of the famous, El-Leila El-Kebira, from the 26th of May till the end of the month. Other events will include artistic workshops, puppetry shows for kids and children with special needs.
Amir Taz Palace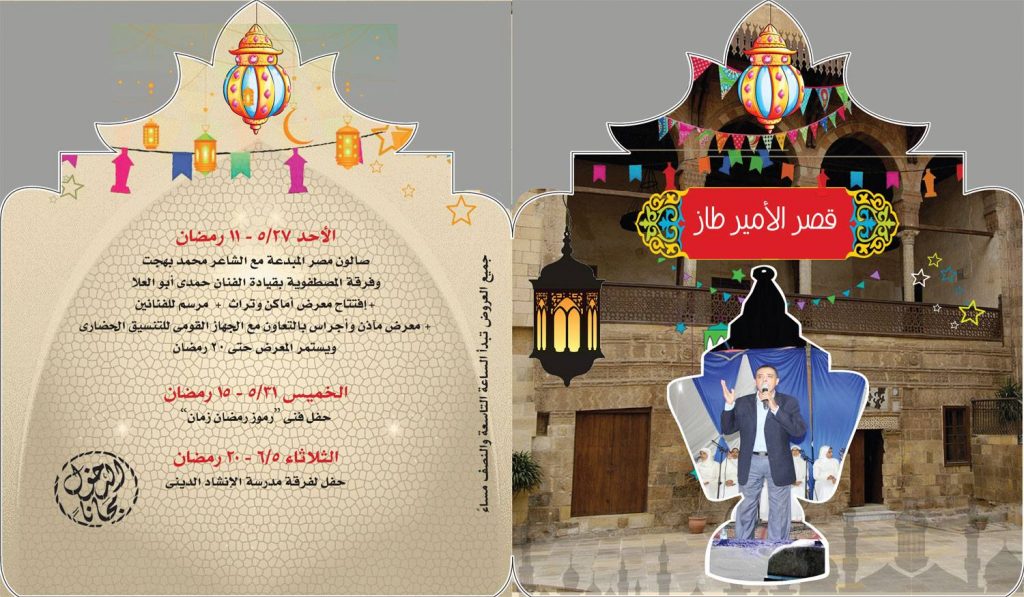 The Palace will host a number of cultural gatherings and poetry recitals. There will also be an exhibition under the name, "Amaken wa Torath", or Places and Heritage. Other events include different galleries and a number of musical performances.
Artistic Creativity Center
Located inside the Cairo Opera House, this theatre will host the play, Sallem Nafsak, from the eighth of Ramadan (24/5) till the 19th of Ramadan (4/6).
Poetry House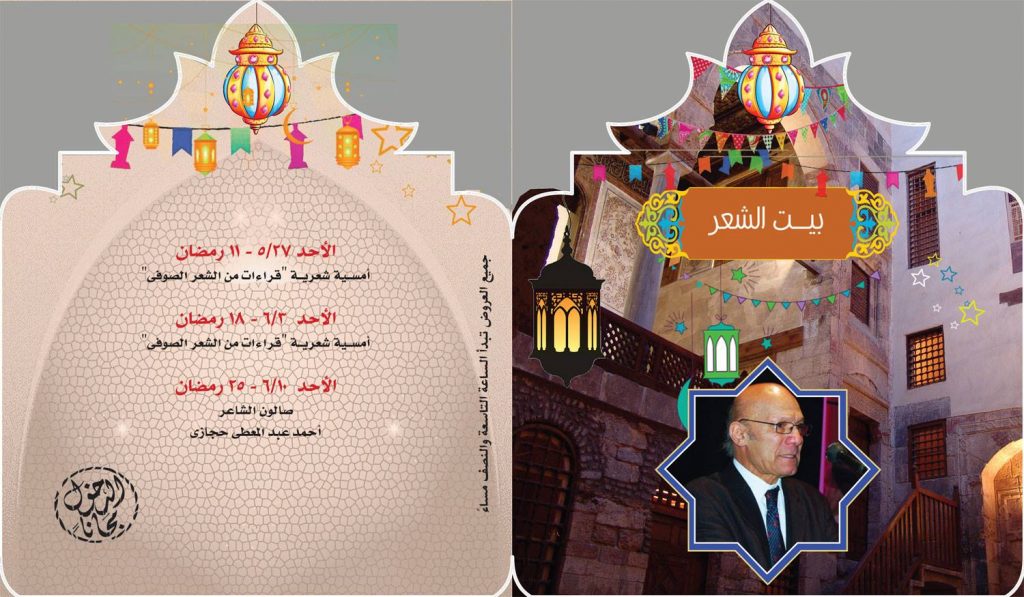 Located in Al-Azhar area next to the South Eastern side of Beit Al-Harrawi, the House is also known as House of Sit Wasila. Just like its name, the place will focus on various poetry recitals and related events on different occasions throughout the Holy Month of Ramadan.
So pick your favourite cultural event and have yourself a unique Ramadan night experience.