Zamalek is undoubtedly the epicentre of contemporary art in Egypt, with galleries seemingly popping up everywhere you look. In the same way that every corner of Zamalek, Cairo, and Egypt has a story behind it, every art gallery has a story. Whether founded out of love and passion or out of hard work and determination to make it as an artist in a world that looks down on them, you're sure to find incredible inspiration in every gallery, especially in Zamalek, where art is everywhere around you.
A day well spent in Zamalek is incomplete without visiting one of its famous art galleries. So, what better way to make the most out of Zamalek than going around the neighbourhood to as many places as you possibly can?
You can start by dropping by UBUNTU Gallery, which opened its doors in 2014 to bring both established and emerging artists to the forefront on a regional and international scale. The name of the gallery, which seems odd at first glance, comes from the Swahili "ubuntu," meaning "I am because we all are," a symbol of humanity, connoting a holistic approach to being.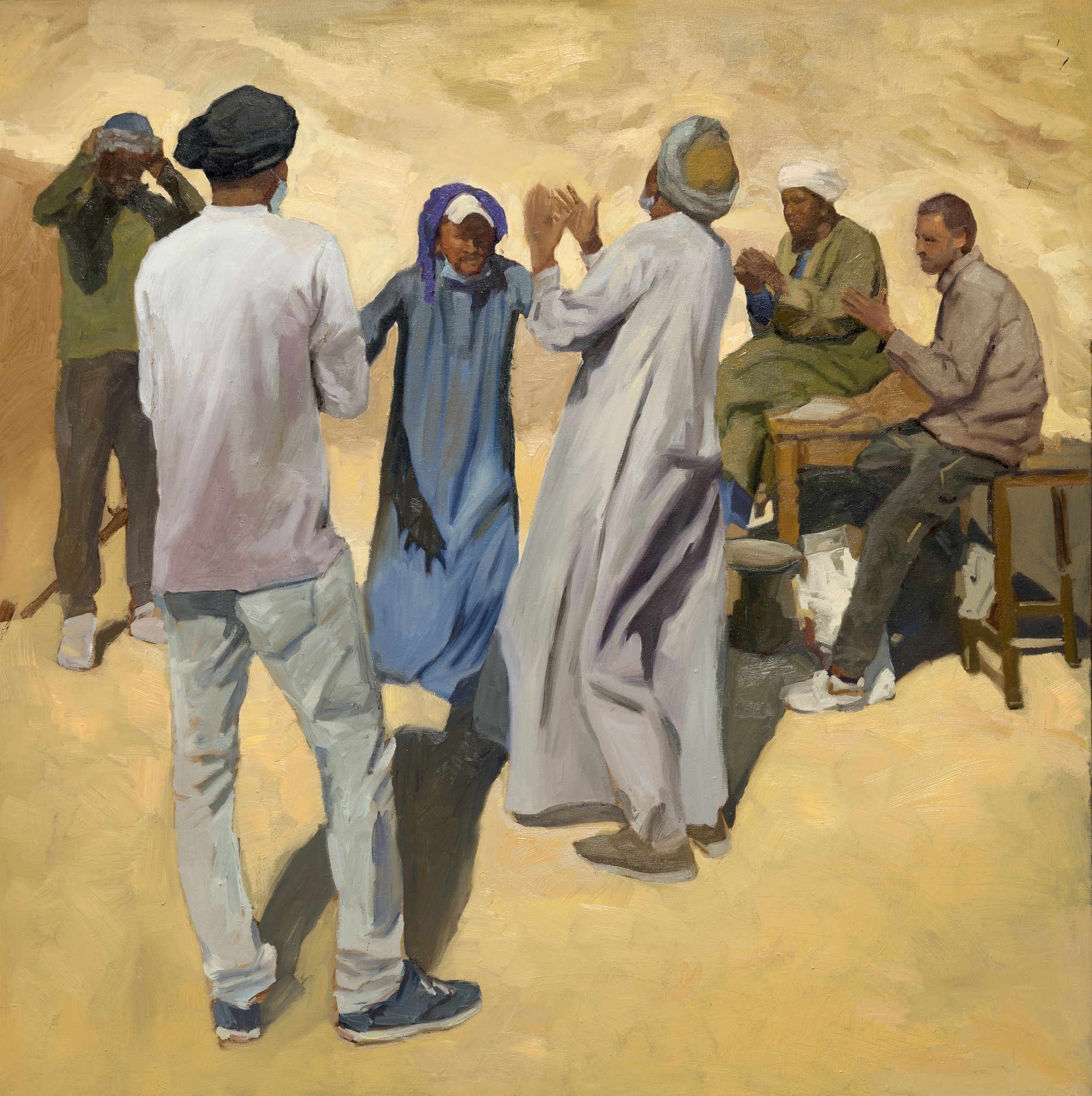 Artwork by Mina Milad
After you've had a taste of the best of contemporary art in Egypt at UBUNTU, you can head to Gallery Misr over in Ibn Zinky St., only a few minutes walk away. There, you'll find nothing but the most inspiring art imaginable, and some of the most beautiful portraits by artists like Abd El-Aal Hassan and Gamal Elkheshen have been featured.
Heading to ArtTalks Gallery, where you'll find the works of Egypt's biggest and brightest contemporary artists featured, including George Bahgory and Gazbia Sirry, is where you want to go next. Founded in 2009 by Fatenn Mostafa-Kanafani, a lecturer and art historian focusing on twentieth-century Egyptian modernism, it is devoted to modern art in all its forms, from painting to sculpture, among others.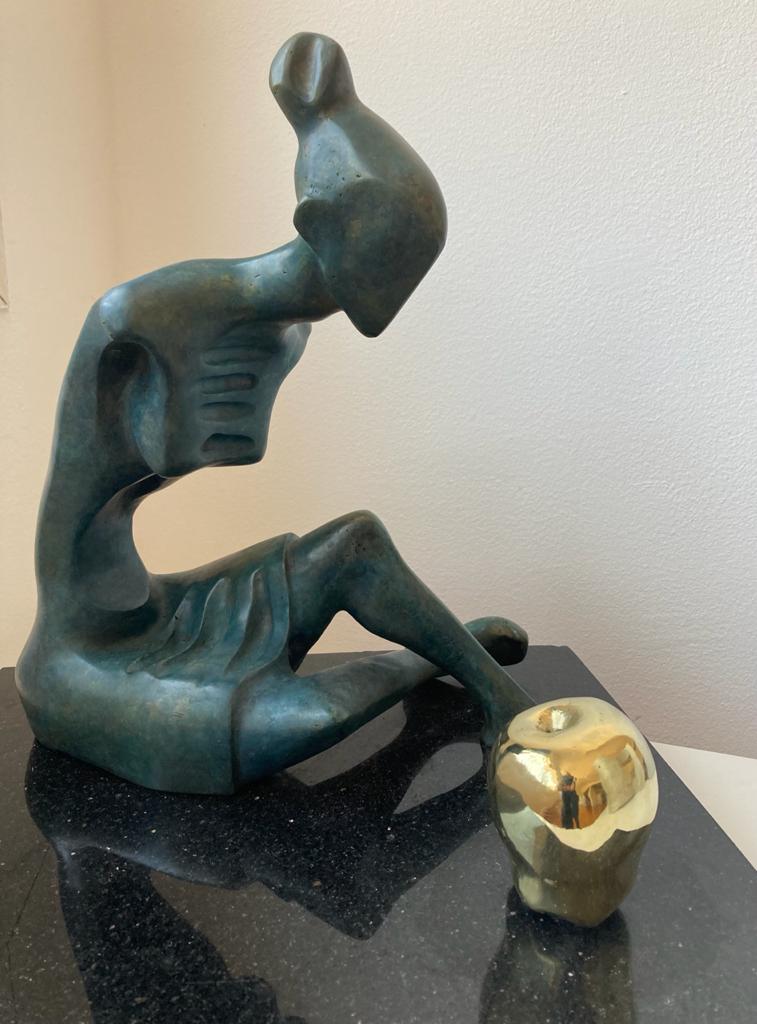 Artwork by Engy El Bouliny
Then, you'll want to cross the 26th of July St. over to the other side of Zamalek, into Brazil St. to experience Safarkhan Gallery. Having been around since 1968, Safarkhan is among the most iconic art galleries in the city, taking visitors along with them in their discovery of Egyptian art, like the very name of the gallery suggests: deriving from Safar, the Arabic word for journey, and Khān, meaning abode. Their aim is to breed an appreciation for the art that this country has to offer, especially the kind that reflects our individual as well as collective identities.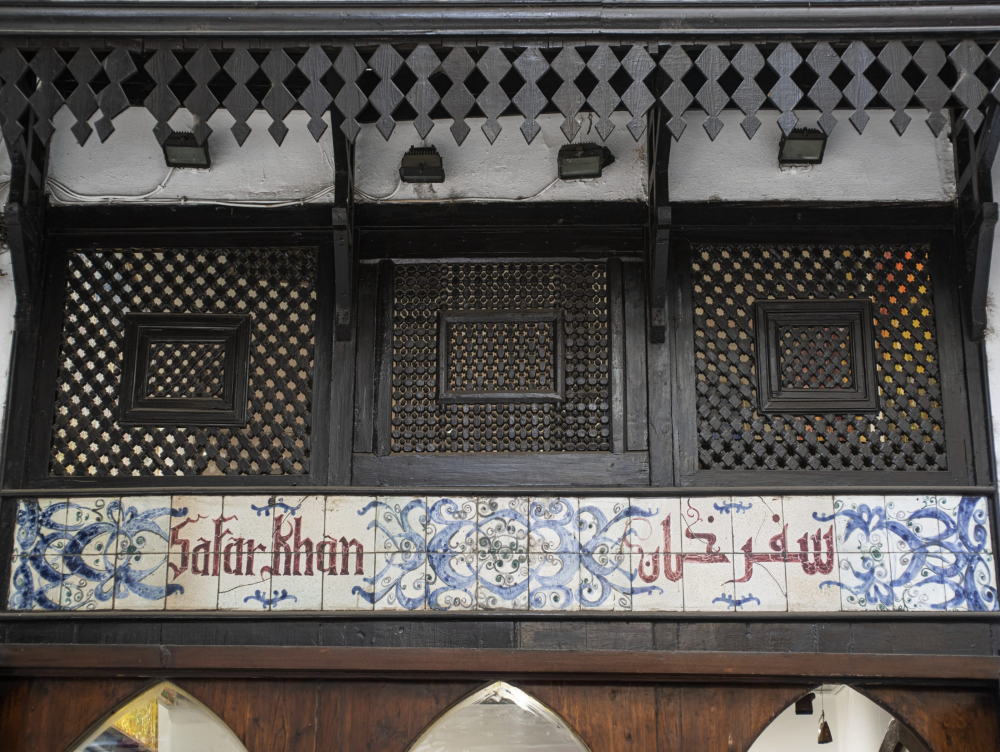 Afterwards, you'll want to make your way over to Dar Alfunoon for something slightly different. This art gallery was founded in 1994 in Kuwait to promote local Kuwaiti art and Middle Eastern art as a whole. They've played an immense role in the Gulf to boost the art scene and give it life before opening its doors in Egypt. Since the very beginning, their goal has always been to promote the work of regional contemporary artists and not only give them a platform but also inspire art enthusiasts to deepen their connection with the diversity of Middle Eastern art.
Lastly, we highly recommend you head over to AZAD Gallery. Of course, there are many more galleries to explore, given the multitude of contemporary artists in Cairo (maybe in another article?), but unfortunately, we must stop somewhere.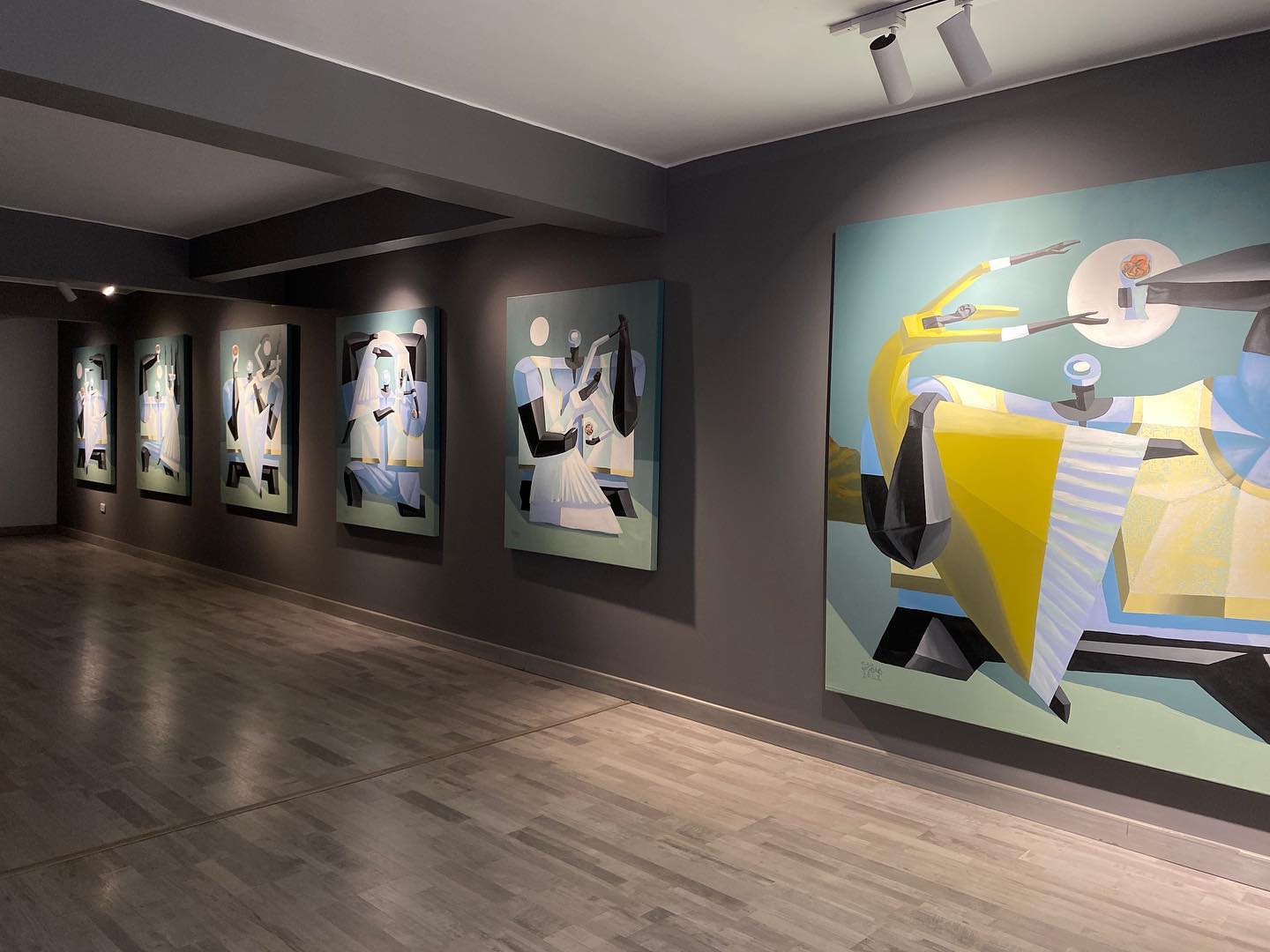 At AZAD Gallery, you're left overwhelmed by the colours surrounding you. With bright, earthy pastels, just one look around will leave you speechless. You truly feel as though the artists are totally enamoured with their form of expression and with the city of Cairo. Having exhibited the works of the best artists in the country, including Osama Farid, Britt Boutros-Ghali, and Ahmed Magdy, a visit to AZAD will leave you with incredible peace of mind after a long day of exploring the best that Egyptian art has to offer.