Ziad Al-Rahbani in Cairo: a Fan's Experience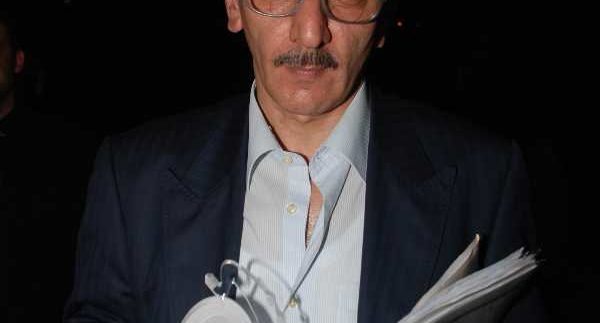 The recent Cairo Jazz Festival brought a few greats to the capital, including the revered musician Ziad Rahbani. Here in Cairo for the first time since his mother, Lebanese performer Fairouz, visited several years ago, Rahbani performed at Sawy Culture Center. Here is one fan's experience of the show.

Sitting there behind his piano, Ziad Al-Rahbani is looking at the crowds filling the River Hall in Sawy Culture Center. They have been waiting for about an hour now, screaming his name and singing his iconic songs. Some Syrian and Lebanese people are on the near corner to the stage looking at him in amazement. A group of Palestinians are standing close, holding a sign that carries the name of his song Benhebak Bala Wala Shi (We love You Nonetheless). He is taking a final look before touching the piano keys… and he begins to play Jazz.

Al-Rahbani is not a crowd pleaser; he is an artist with a mission. Ignoring the screams of fans begging him to sing, he starts playing his latest jazz pieces. Around me heads start nodding along with the fantastic music, as the music is takes them over like a wave of sunshine.

Born in 1956, Al-Rahbani is an iconic musician, song-writer and a dramatist with a revolutionary insight on the Arab entertainment scene. Born into a legendary musical household, he is the son of Lebanese contemporary music legend Fairouz and Assi Al-Rahbani, one of the most important songwriters and composers in the Middle East. Raised in a country divided by war, he couldn't ignore the political situation in Lebanon. His childhood shaped his personality and his talent, and it gave him a depth that is not easily found in the industry nowadays.
Cheers from all around are filling the air and the crowds are starting to reach out for the singer. Al-Rahbani is joined by Syrian singer Manal Samaan on stagefor Ma'lomat Mosh Akidi, a song composed by Al-Rahbani and originally sung by Tunisian singer Latifa, who had released an Al-Rahbani-composed album couple of years ago, which was a hit in Lebanon and Syria but didn't do well on the Egyptian market.

After the passing of his father, Al-Rahbani took over leading his mother's career. Together they released six jazz albums that covered several French songs with Arabic lyrics. The most notable album would be Ella Assi (To Assi), which paid homage to his composer father. An upcoming album with his mother, Allah Kbeer (God is Great), is still waiting for a distribution company to release it.
Hany Adel, lead vocalist of local band West El-Balad, is on the stage now. Together with Saaman, he sings some of Al-Rahbani's hits, such as Men El-Afdal Eneek Tehteshmi, a song that emphasizes the stressful atmosphere in Lebanon during its war in a clever and funny way.

Al-Rahbani's involvement in the political scene cost him his commercial success, yet he graced us with a number of fine satire plays that are now part of the Lebanese culture. He started his theatrical career with a musical titled Sahreeia, and he wrote 7 plays that tackle the daily life of Lebanese people and criticize the different layers of society.

Finally, Al-Rahbani brings an end to his concert with Bema Eno, the masterpiece of his career. Some people are brought to tears when they finally hear him sing the song. The energy in the hall is indescribable.
Before he leaves with a trophy presented to him by the organizers of the Cairo Jazz Festival, Al-Rahbani talks to the crowd one last time, but they cannot hear him; they're still hanging onto the fading beats of his final song.