Egypt is famous for its many authors, but perhaps one of the most prominent figures in Egyptian literature, is the late Radwa Ashour. Her incredible spirit and vast literary oeuvre made her one of the strongest authors in Egyptian literature.
Born in El-Manial in 1946, Ashour graduated from Cairo University and earned her Master's degree there before getting her Ph.D. from the University of Massachusetts Amherst. She worked as an editor for the Encyclopaedia for Arab Women Writers, as well as for the American University in Cairo Press. Radwa Ashour also taught at Ain Shams University for many years.
Through her work, Ashour always championed the poor and the marginalised, she was an advocate of human rights, and a passionate activist. While Radwa Ashour is known for her numerous books, perhaps the most famous is her Granada trilogy, a series of books on the Arab civilisation in Spain. Her writings earned her the Constantine Cavafy Prize for Literature in 2007, and the Owais Prize in 2011.
Being an activist, perhaps Ashour was most famous for being a founding member of the March 9 movement. Her constant involvement and active participation was a strong driving force in the movement's fight for the independence of Egypt's universities.
While Radwa Ashour was an incredible woman on her own, she is also adored by her family. In 1970, she married Mourid Al-Barghouti, a famous Palestinian poet that shook the world with his words, just as Radwa had. He described the 42 years he had with her as the proof of how generous life can be. Together they had a son, Tamim Al-Barghouti, also a young poet who carries the weight of how significant this family has been in literature and culture on his shoulders.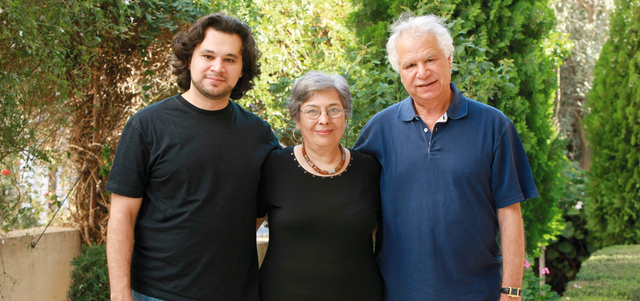 Ashour died at 68 years of age, November of 2014. Yesterday, Google celebrated her passing on her birthday, and we must not forget to celebrate her as well; as a true author, with passion and principles.