Zamalek: The Greater Cairo Public Library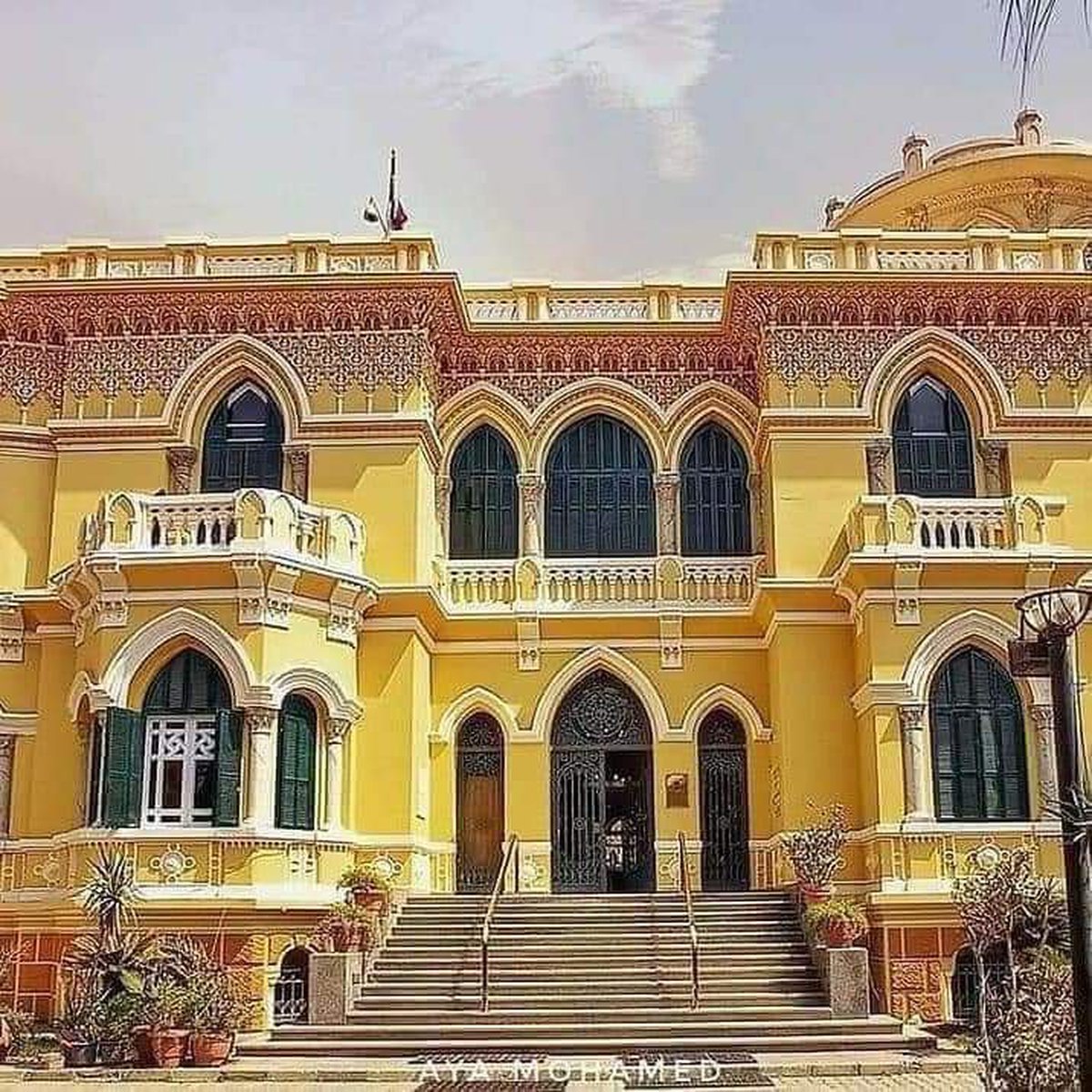 Originally a historic palace owned by Princess Samiha Kamel, Sultan Hussein Kamel's daughter, this aesthetic Zamalek spot is the second-largest public library in Egypt. The library's collection covers a broad selection of genres, including the fine arts, humanities, social sciences, and a children's library. You can check out their site for more information here.
Opening Hours: Monday through Sunday, 10:00 am – 3:00 pm; closed on Fridays
Address: 17 Mohammed Mazhar, Zamalek
Boulaq: 'Dar-el-Kotob,' or the Egyptian National Library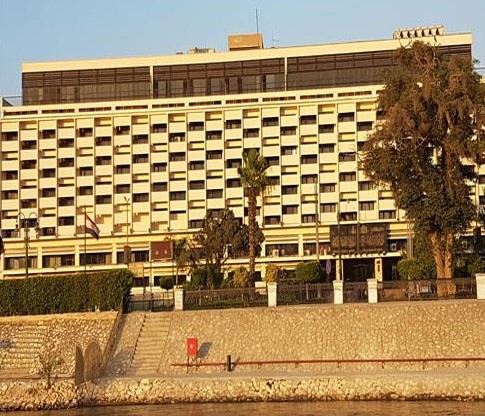 Via the Egyptian National Library
Dar-el-Kotob is Egypt's largest library and was initiated in 1870 by the Khedive Ismail, though it has moved locations several times since then. The library was established to preserve Egypt's cultural and scientific wealth of knowledge. After a temporary closure in 2014 due to a nearby bomb attack, the library has been up and running since 2019. Aside from its vast collection of books, audio-visual materials and the like, they also offer a variety of services, including publishing, self-improvement and training sessions, as well as restoration of artifacts. Take a look at their website to learn more.
Opening hours: Sunday through Thursday, 9 am – 5 pm
Address: 121 Nile Corniche, Ramlet Boulak, Bulaq
Al-Azhar Central Library
Located next to Al-Azhar's faculty of language and translation, this library has an extensive collection of rare books and manuscripts. This library is a great place to get exposure to Arabic-language books, study for an upcoming exam, or even take a short walk on the premises.
Opening Hours: Sunday through Saturday, 9 am – 2 pm, except Fridays
Address: Gameat Al Azhar, Qesm Than Madinet Nasr
Dokki: Misr Public Library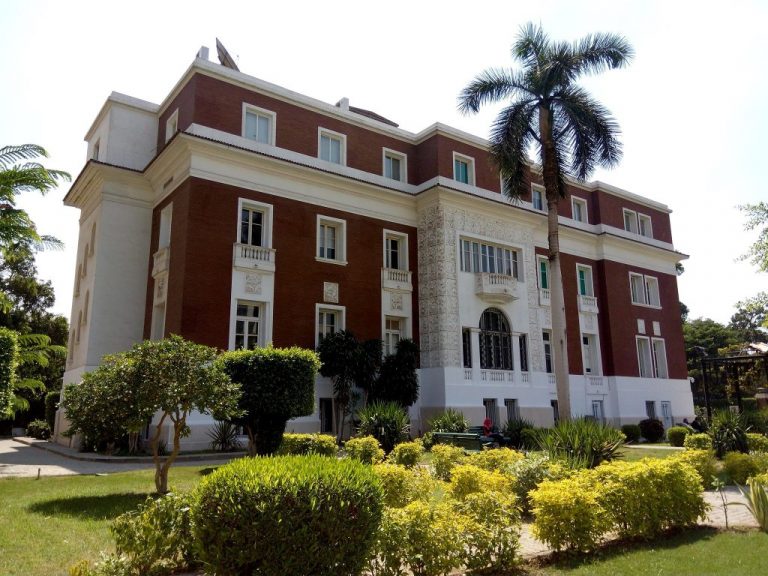 The striking Dokki building was inaugurated as a library on March 21, 1995. Ever since, the Misr Public Library has had educational and cultural materials available with the mission of encouraging individuals of all age groups to develop reading habits. Spanning three floors, the library includes the main book hall, an audio-visual materials unit, as well as adult and children's sections. Their services can be seen in more detail here.
Opening Hours: Monday through Sunday, 10:00 am – 7:00 pm, except Tuesdays when they are closed.
Address: 4 Al Tahawia, Ad Doqi A, Dokki
Maadi: Maadi Public Library
The Maadi Public Library opened in 2002, making it one of Egypt's more modern libraries. It is among Egypt's Society for Culture & Development's (ESCD) list of large public libraries, given its collection of over 70,000 resources, including books, magazines, and digital media. It also offers an 'American Corner' that has the purpose of providing information about American society and culture.
Opening Hours: Sunday through Saturday, 10 am – 6:30 pm
Address: Street 250, Al Basatin Al Gharbeyah, Maadi, Cairo
Heliopolis: Misr el Gedida Library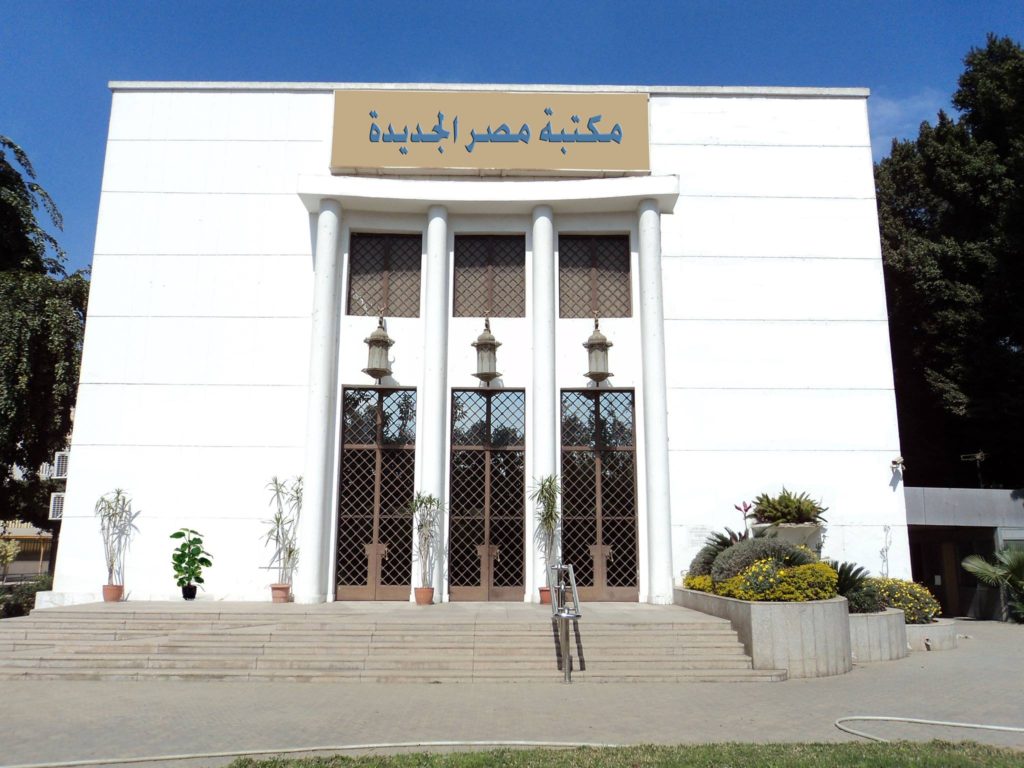 The Misr El Gedida Library was originally opened in 1946 as the Princess Ferial Library, and it has many features, such as a cinema club, activity halls, and a language centre. The library is also constantly hosting various events, so be sure to check out their Facebook and see what they have coming up!
Opening Hours: Sunday through Saturday, 10 am – 8 pm, except on Fridays when they open at 1 pm.
Address: 42 El Orouba St Cairo, Cairo