written by
Habiba ElSafady
What is winter without its sugar cravings? With the chilly season already in full swing, we are lucky enough to have new creations as well as last winter's treats to keep our sweet tooth satisfied throughout the season. The holidays may be over, but Cairo is still filled with all kinds of delectable desserts to help you make it through the cold. So treat yourself to one, or all, of this winter's latest creations.
Bouchée's Supreme Croissant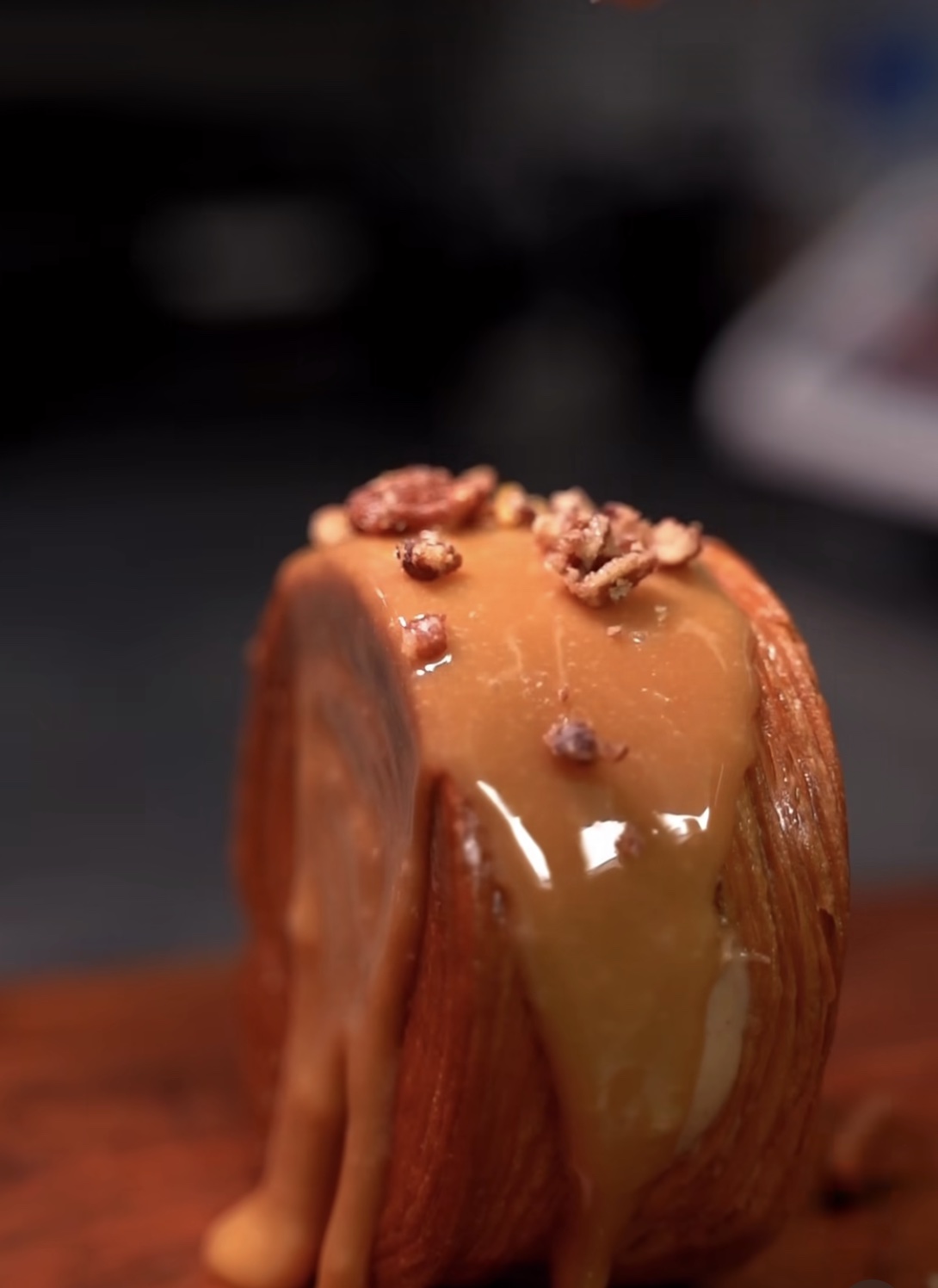 Nothing beats a soft and buttery croissant, except for a supreme croissant. This winter, supreme croissants are a dessert you definitely have to try. They are crispy on the outside, soft on the inside, and filled with your choice of sauce. So whether you are a pistachio, pecan, Gianduja, lemon, raspberry, caramel, or pistachio lover, Bouchée bakery in Korba has got you covered with its variety of flavours.
Address: 22 Baghdad St, Heliopolis, Cairo.
Dara's Cinnamon Rolls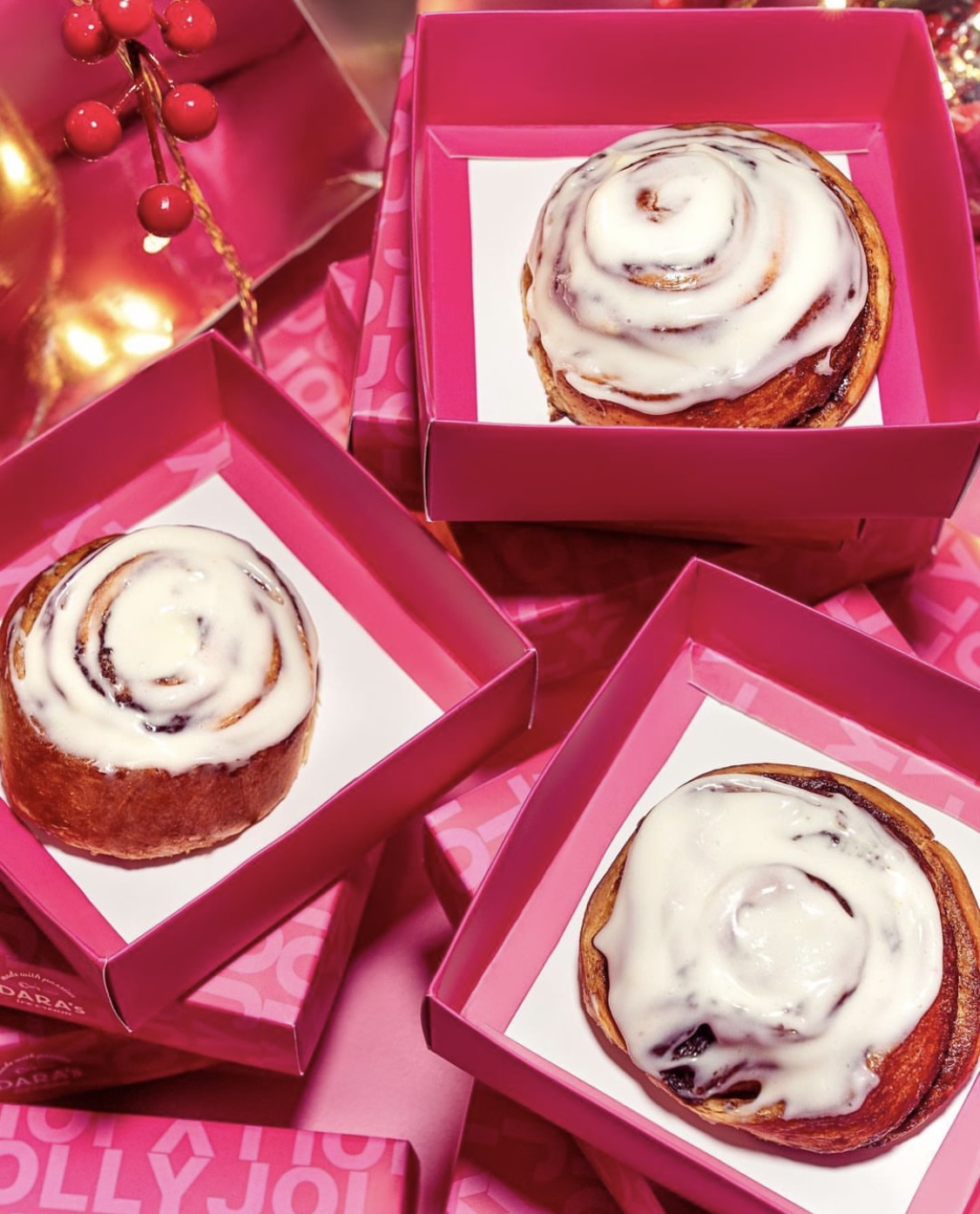 Nothing screams winter like a warm cinnamon roll drizzled with icing. So this winter, Dara's Ice Cream came out with its own version of a cinnamon roll baked to perfection with the perfect amount of cinnamon spice. For ice cream lovers, you can top your cinnamon roll with your favourite ice cream or try the limited-edition Christmas flavours.
Visit any of their branches all around Cairo.
San Sebastian Cheesecake at Süss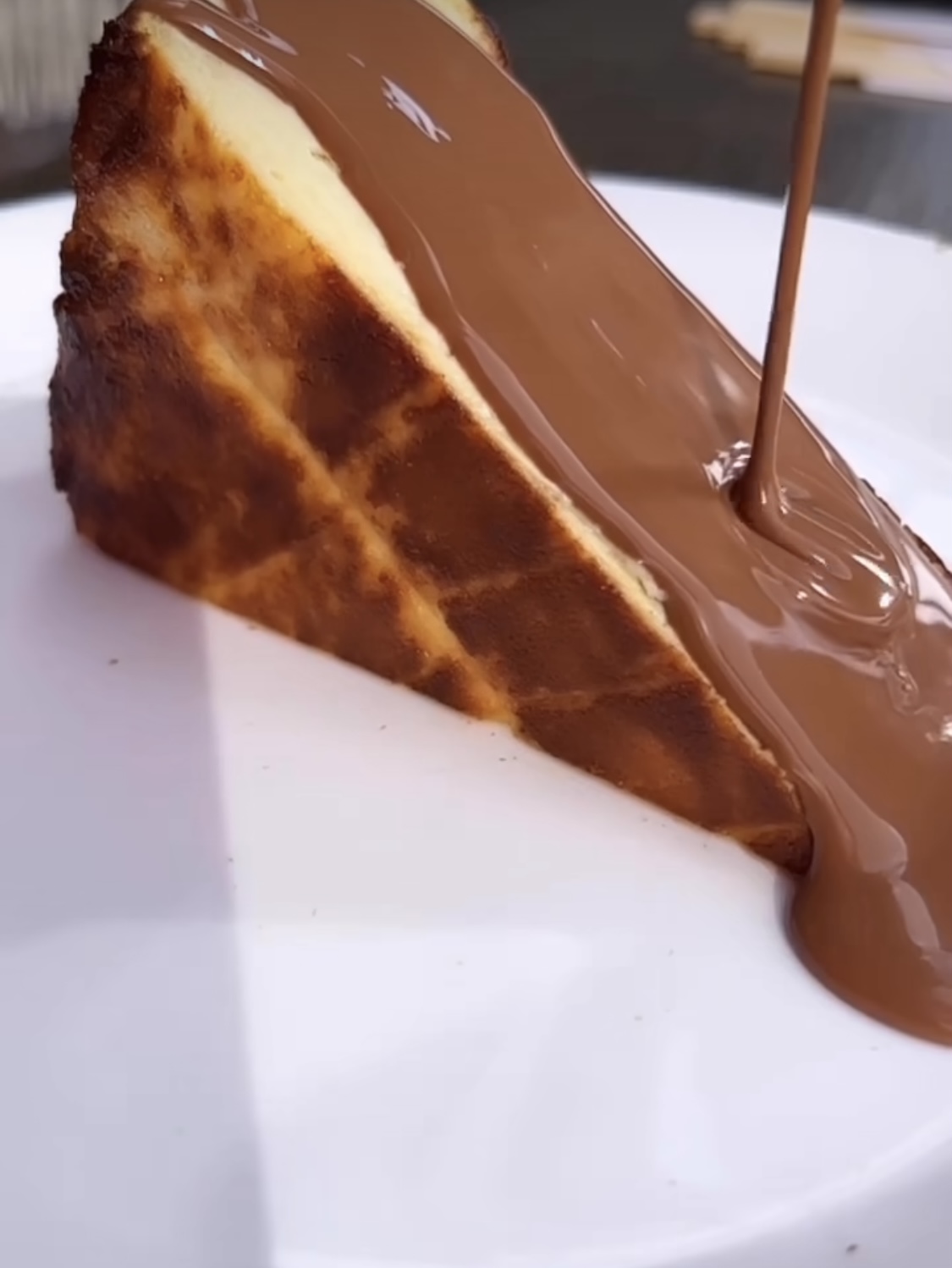 You are missing out on a lot if you still haven't tried the viral San Sebastian cheesecake. With its smooth texture and crispy crust, one bite will make you feel like you are eating a cloud. Süss serves the San Sebastian cheesecake with various sauces like pistachio, mixed berries, white chocolate, lotus, and more. However, you can always order a whole cake if you want to try more than one flavour.
Address: Melanite Mall, 6th of October
Dolato's Sweet Potatoes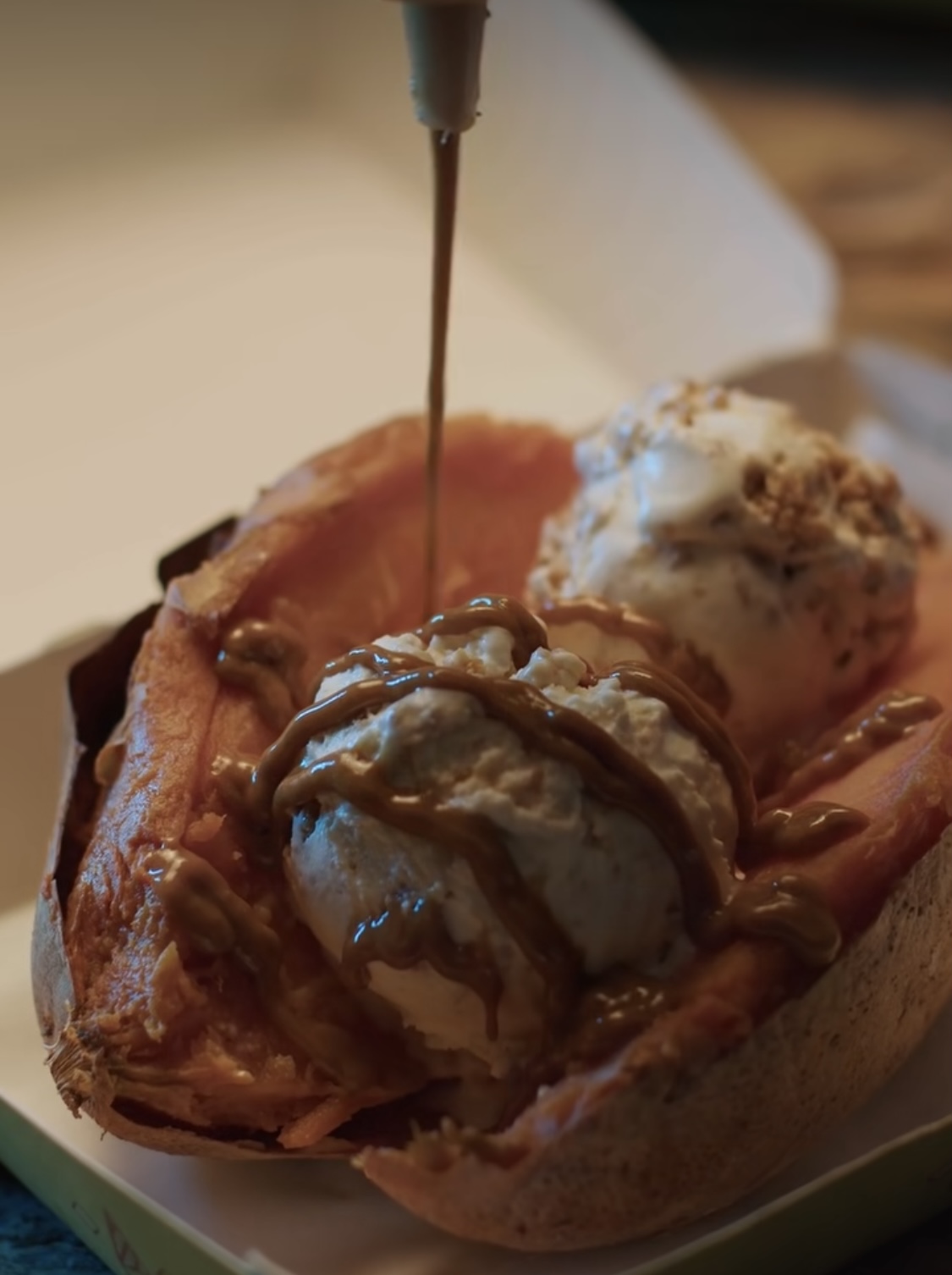 After being one of the most talked about desserts last winter, Dolato had to bring back their sweet potato creation this year. How does a hot sweet potato, drizzled in toffee or lotus sauce and topped with their special cheesecake gelato sound? Heavenly. You can always switch up the ice cream flavour if you like.
Order through their hotline at 15002 or stop by one of their several branches around Cairo. 
Dolato's Zucca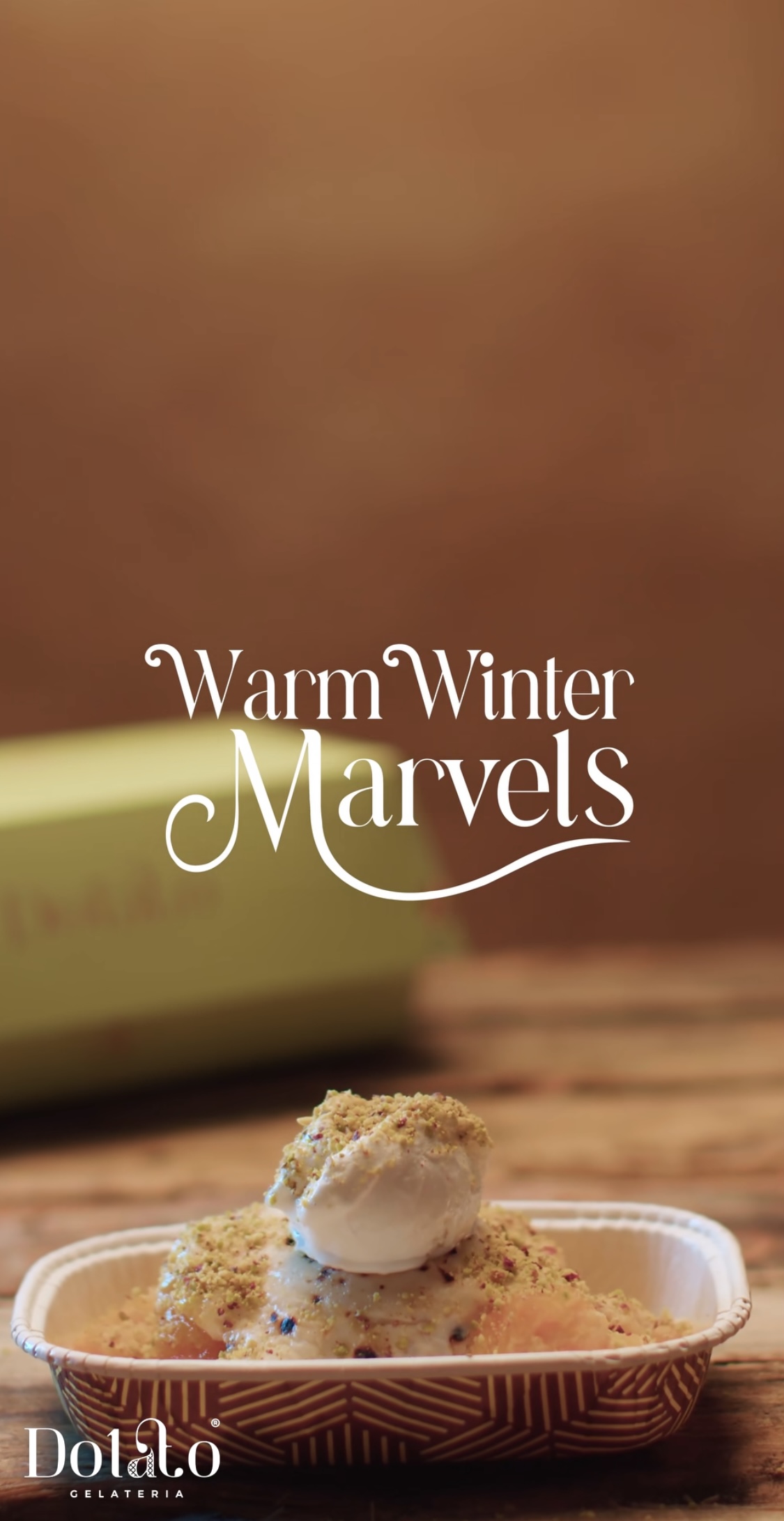 Dolato does it again, taking their creations to the next level by introducing 'Zucca'. This dessert is guaranteed to keep you warm on those extra cold nights with layers of hot pumpkin and bechamel topped with their creamy Qeshta gelato.
Order through their hotline at 15002 or stop by one of several branches around Cairo. 
Dolato's Sahloob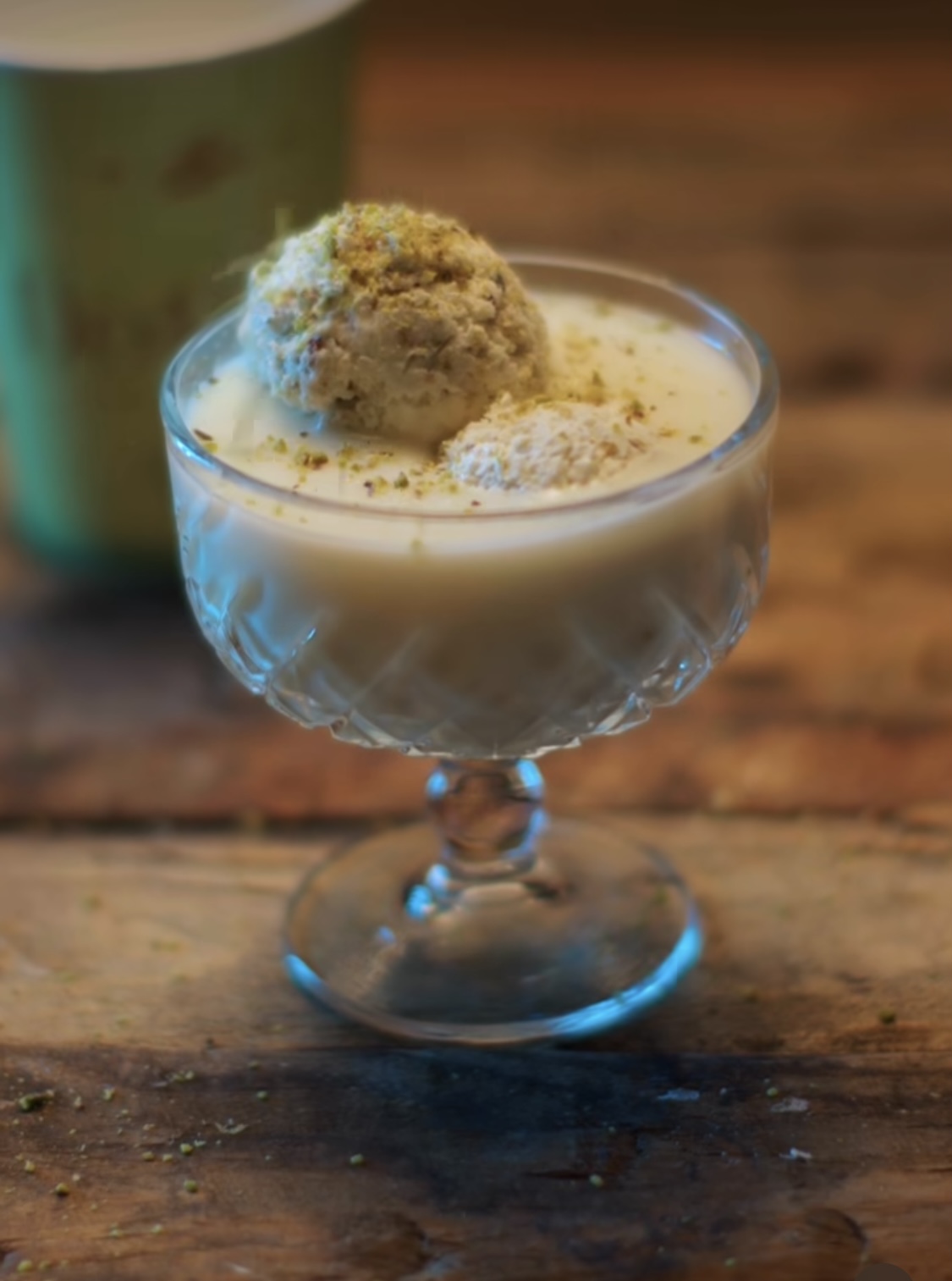 If you are a fan of sahlab, this is the perfect dessert for you. Yet another new creation by Dolato is their twist on the traditional sahlab drink by introducing 'The Sahloob'. Dolato's take on the usually hot sahlab is made with its coconut gelato sprinkled with pistachios on top to give it the perfect crunch.
Order through their hotline at 15002 or stop by one of several branches around Cairo.