Five Ramadan Desserts in Cairo You Have To Try Before It's Too Late
Ah, Ramadan – the month of self reflection, control, modesty and all round goodwill. But it's also a month that sees us consume an inordinate amount of desserts and sweets. Egyptians will sooner give up their limbs than the traditional Ramadan desserts our families have been feeding us since before we even had teeth to chew them with.
But in this modern day and age, Egypt's favourite bakeries have taken the desserts we all know and love, like basboosa or konafa, and given them a modern, Western, twist. We're running through the ones that sound the most appealing, keeping it short and sweet.
Konafa Maltesers Cake at Crumb's Cupcakes & More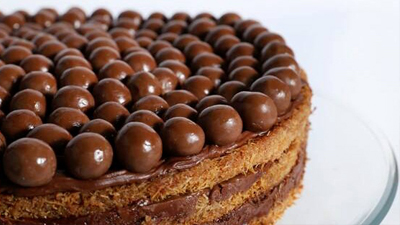 Crumb's goes beyond enticing us with their Konafa Maltesers cake – an unholy creation that is every bit as sinfully delicious as it looks. We recommend buying one cake for yourself and then another one for everybody else to share.
Konafa Mango Cake at NOLA Cupcakes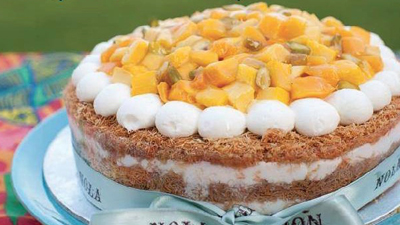 NOLA is never a place to miss out on an occasion and has gotten in on the kooky Ramadan creations deal with their absolutely irresistible Kunafa Mango cake. It has the added bonus of Egypt's favourite summer fruit, aside from watermelon of course, so you can now enjoy your daily intake of fruit with a classic Ramadan favourite.
Red Velvet Baklava Kunafa at Dukes Patisserie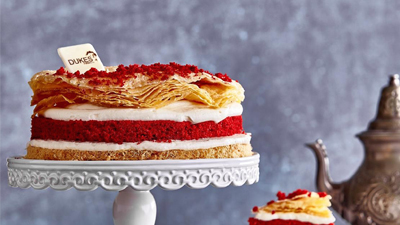 Dukes contribution to the sugar shock that only Ramadan sweets can give you is their Red Velvet Baklava Konafa. It's an amalgamation of three of Egypt's favourite sweets, and if you go into a sugar-induced coma then this is not the worst way to bid adieu to this otherwise cruel, cruel world.
Mahalabeya Chocolate Oreo Baklava at Nuntee's Pastry & Bakery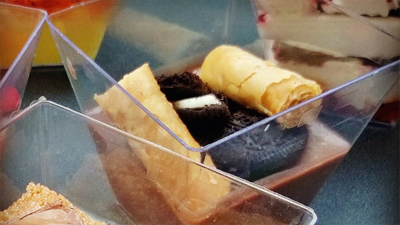 Nuntee's came to play the dessert game with their Mahalabeya Chocolate Oreo Baklava. It's cute, it's in a cup, it's just for you. There'll be no demands to share this little dessert and you'll have it all to yourself. The only problem might be the fact that you'll need more than one of these to have your fill.
Basboosa Nutella Cake at the Batter Half & Co.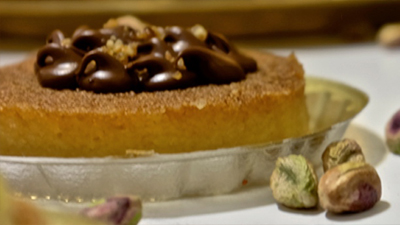 The Batter Half & Co. spared no effort in creating the mouth-watering Basboosa Nutella cake. Looking almost too good to eat, this is one of the more simple desserts on this temptress of a list – sorry to those who might be fasting while reading this – though, in this case, less is most certainly more.
Stay tuned for more perversions of Ramadan desserts – happy eating!