Five Reasons Tseppas is the One of the Best Places to Get 'Ka7k' This Eid…
Has anyone else noticed how much emphasis Egyptians put on food when it comes to any and every occasion? We're at the back end of Ramadan, and the sea of Oriental sweets and desserts that we find ourselves floating in every year, and now Eid has arrived – a time of eating your own bodyweight in ka7k.
Because no one does it better than mama, some, understandably, crave the taste of homemade ka7k; but there is one place that will almost certainly give mama a run for her money. We of course speak of Tseppas, which will be awash with hungry Cairenes getting their Eid-ka7k fix – here's why…
-It's one of the oldest patisseries in Egypt…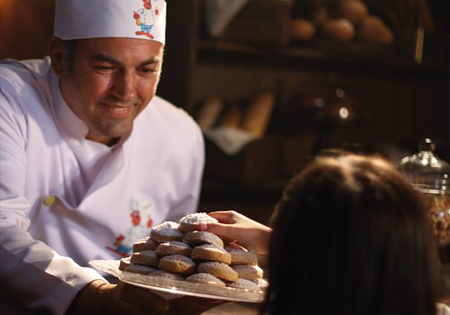 If you're a follower of Cairo 360, you might have noticed that one of our biggest gripes when it comes to venues is this general inability to maintain standards. Having opened in 1912, this is not a problem for Tseppas, whose 100-plus years in operation pays testament to its quality.
-You'll find a branch wherever you go…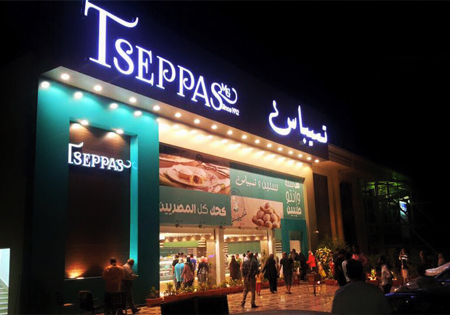 With 10 branches across Egypt's capital, Tseppas has proven to be one of the most popular patisseries in Cairo – just ask residents of everywhere from Mohandiseen and Haram, to Shobra and Khan El Khalili, and even Sharm El Sheikh. Tseppas is everywhere.
-There's more than just ka7k to sink your teeth into…
While ka7k is synonymous with Eid, some of the other treats attached to the holiday often get overlooked – not by Tseppas, though. The same time and quality that is infised into ka7k is also present in the patisserie's ghorayeba, petit four and more. Yum.
-They 'keep it real'…
There's plenty of opinions on the continuing western-meets-Oriental fusion trend when it comes to classic Egyptian desserts. People largely either love it or hate it, but with Tseppas, authenticity means authenticity – the patisserie forgoes the fad, instead putting together the classics with style, finesse and, most importantly, quality ingredients and methods.
-Their promotional video will make you hungry, nostalgic and yearning for the comfort of family…
Call us suckers for advertising ploys, but we couldn't help but fall under the spell of Tseppas' video – now excuse us while we call our mother and grandmothers to tell them how much we love them.
For more information on Tseppas this Eid, click here.