The Suprême croissant has taken the digital world by storm in the past few months. It all started in New York last April when folks lined up outside Lafayette Grand Café & Bakery for hours waiting to get a taste. Similar to the Cronut—a doughnut/croissant hybrid—that caused a food sensation back in 2013, the Suprême has garnered countless fans both in-person and across social media recently. The round croissant has become viral on Tiktok, Instagram, and more—with many sharing footage biting into or tearing apart the delicious pastry. However, even though it was popularised in New York last April, the trend made its way to Egypt with a bang just last month.
Scott Cioe, an executive pastry chef at the Lafayette Grand Café & Bakery in New York, developed the flaky treat but had no idea The Suprême would gain such fame online. The invention accommodates nearly any palate because you can fill it with any cream or topping you wish, similar to the regular croissant. Bakeries have even gone all-out and started introducing it as a sandwich with savoury fillings. This latest cream-filled, aesthetically pleasing flaky pastry is here to stay. So if you want to try it in Cairo, check out these places.
1. Social Specialty Coffee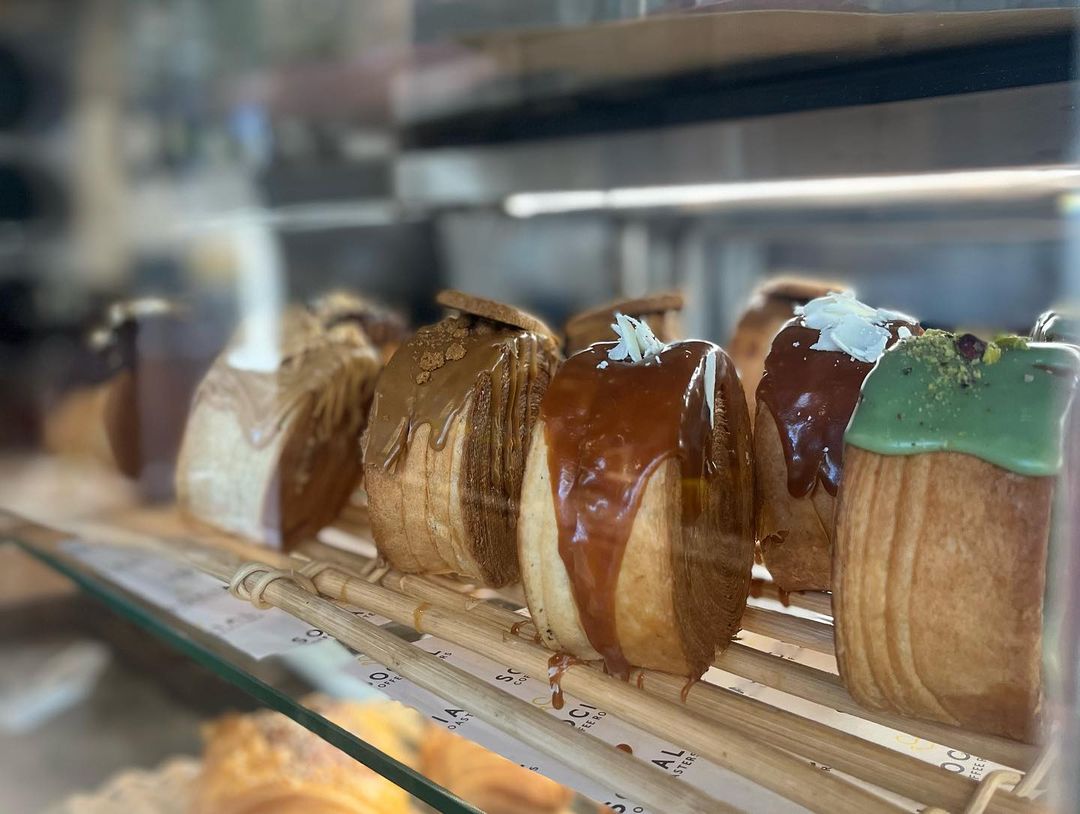 Social has been in the coffee scene for quite a while in Cairo, with locations all over the capital, from Zamalek and Cairo Festival City Mall to the Mall of Arabia, Melanite Mall, and Sheikh Zayed. Even though they're coffee roasters, Social's bakery selection is also vast and enticing. So it's not surprising that they jumped on the bandwagon and now have the wheel croissant available among their bakery and pastry selections.
2. Nola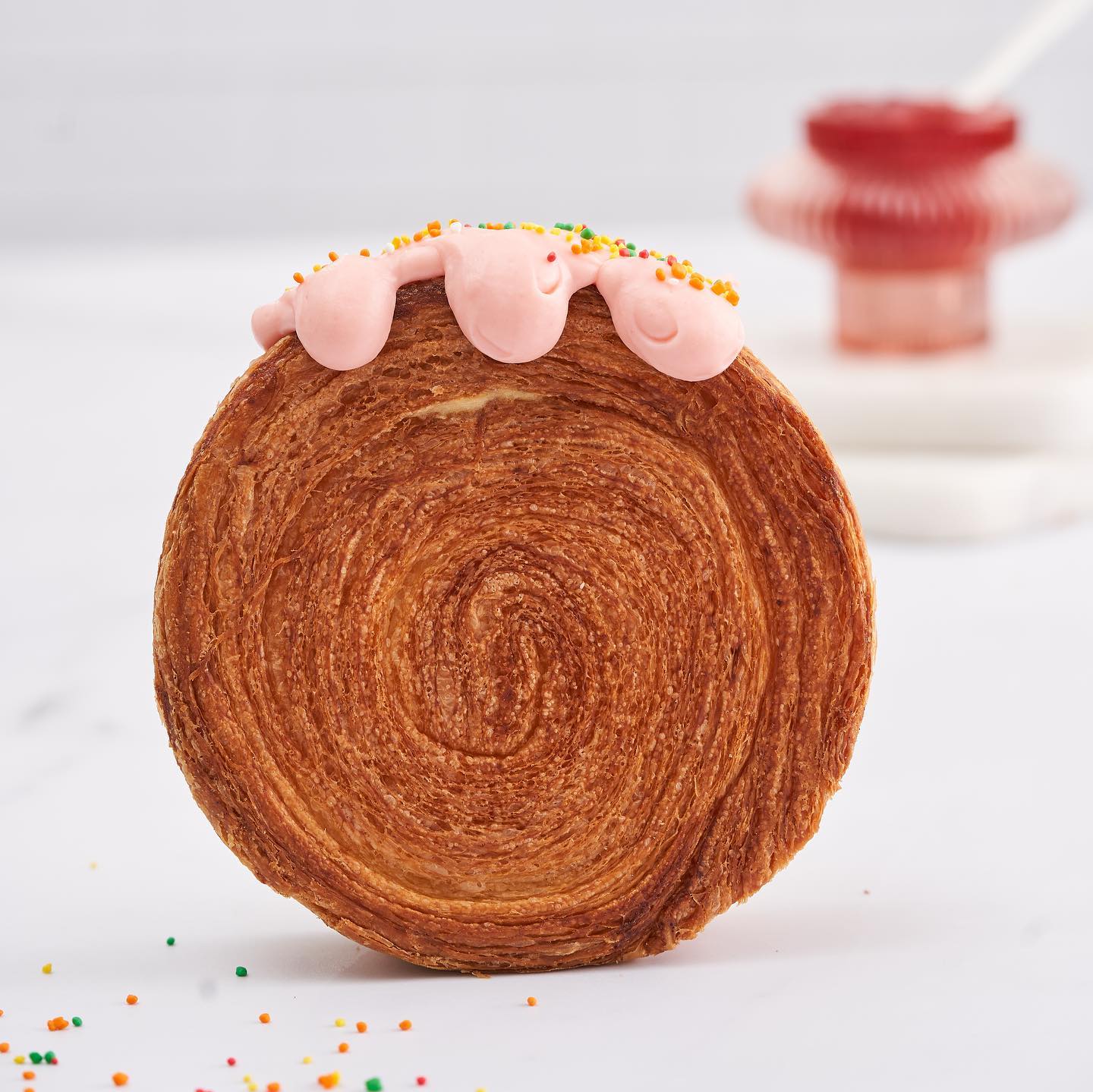 The hype is real if Nola added the Suprême croissant to their menu. With locations all over Egypt, not just Cairo, Nola now offers the viral pastry with many flavours like Biscoff, pistachio, berries, and chocolate. You can find a Nola branch near you for pick-up options or order delivery via their hotline, 16714.
3. Dukes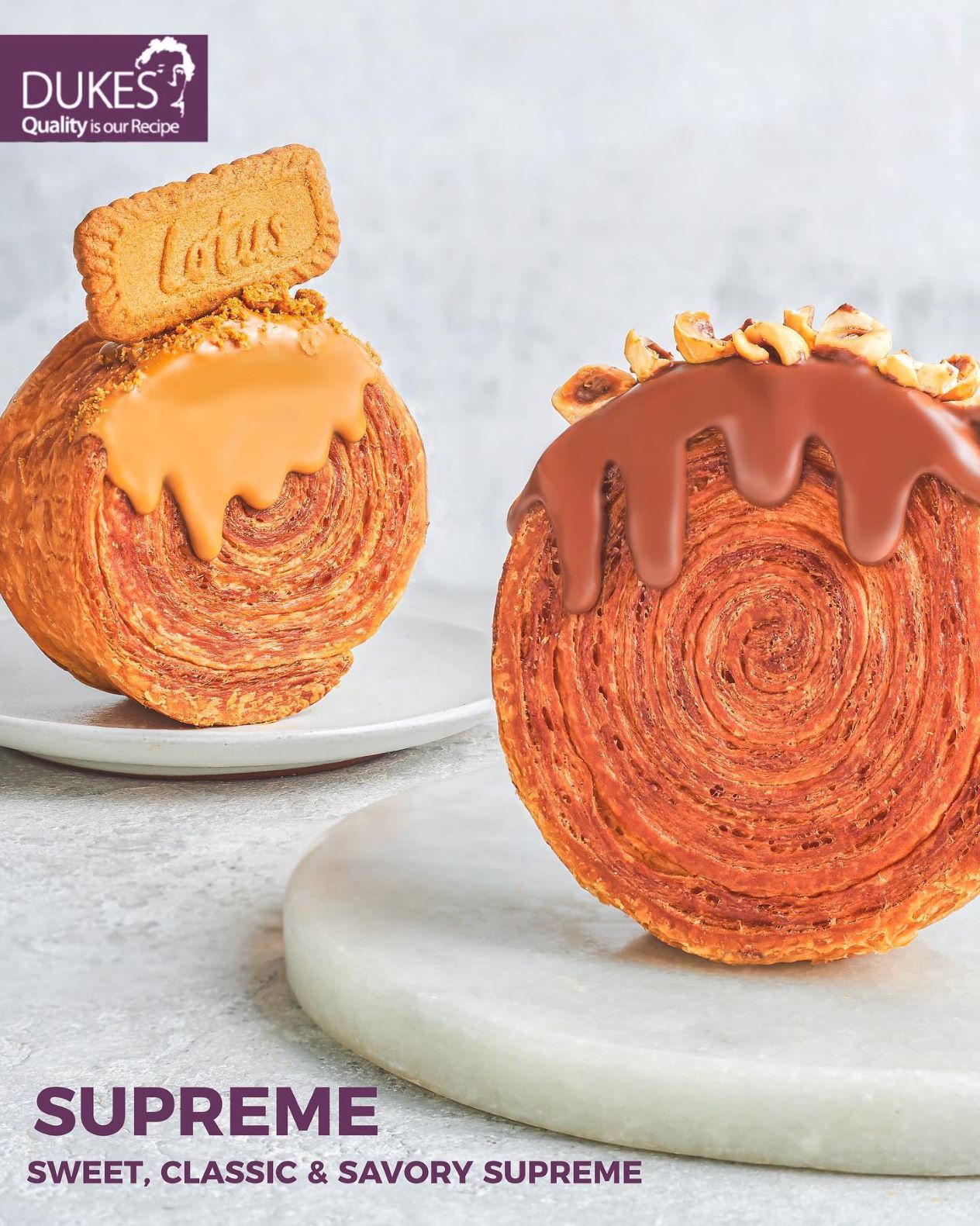 Once made extremely popular with their dirt cake pots, Dukes has got back on the trendy food scene with the newly introduced round croissant. Dukes also has a myriad of desserts, cakes, and pastries in all of its locations across the capital. They now offer the Suprême in sweet, classic, and savoury flavours. So pop in for a treat or call 16340 for delivery.