via GETTY IMAGES / WATCHARAPONG THAWORNWICHIAN / EYEEM
Even the most enthusiastic ice cream lovers may believe the myth that you should only eat ice cream in the summer. There is no doubt that cooling down with a cup of soft serve, gelato, or sorbet on a hot summer's day is beyond heavenly. But what about all those fantastic winter flavours waiting to be indulged? When cuddling up in your winter jacket, the last thing on your mind is ice cream, yet some of Cairo's top ice cream shops, gelaterias, and online stores thrive in whipping up festive flavours to make you change your mind. 
The Happy Rabbit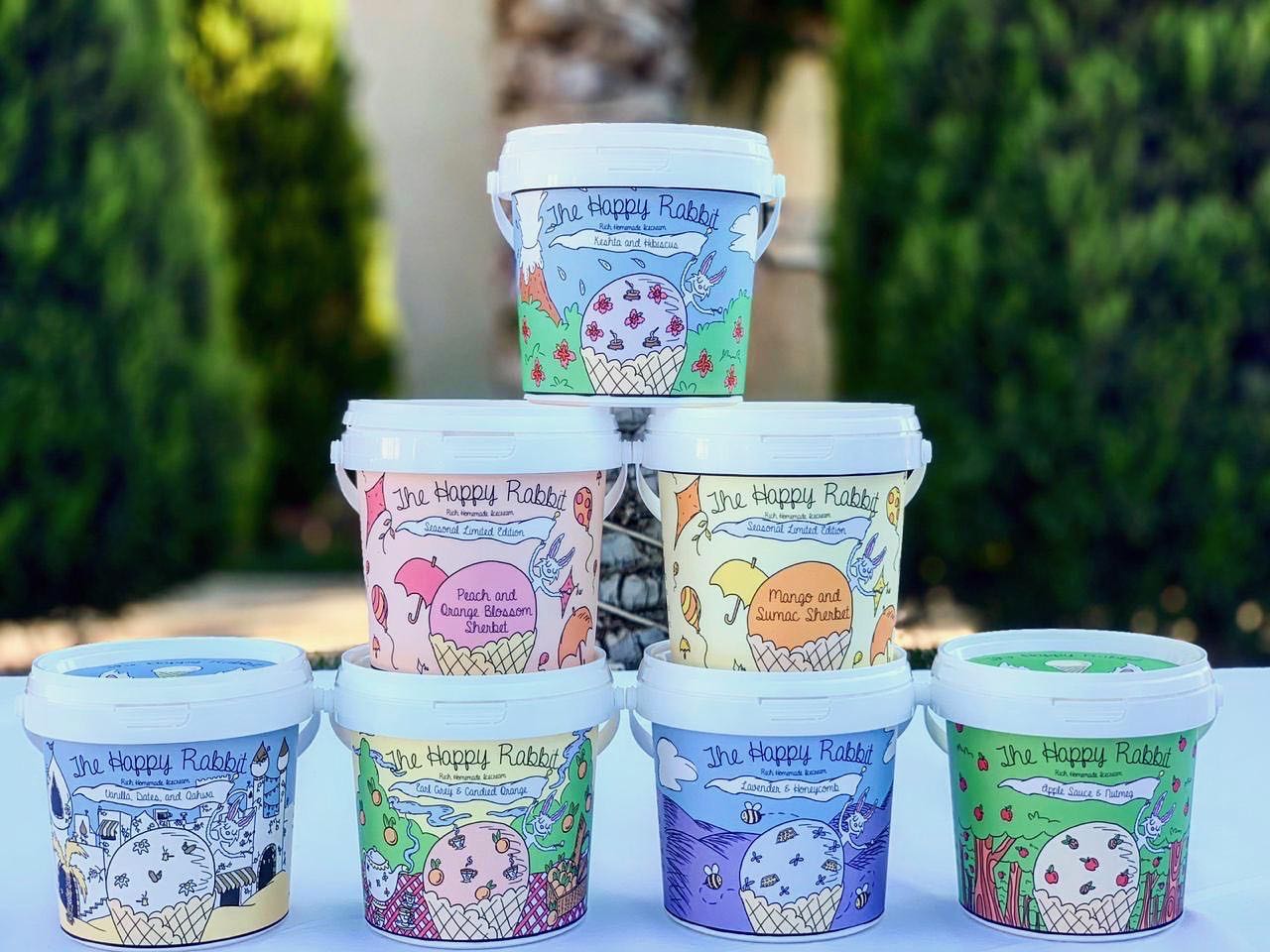 This cute online ice cream shop boasts quality ingredients, attractive packaging, and unique winter flavours. Even though The Happy Rabbit doesn't have an actual shop, you can find their tubs online or at Rdna store in Maadi. You can also pre-order whenever they open a time slot during the festive season. This winter, they have Roasted Banana and Chestnut, Nutmeg and Applesauce, and Earl Grey and Candied Orange Peel – talk about flavoursome creativity! 
Variegato Gelato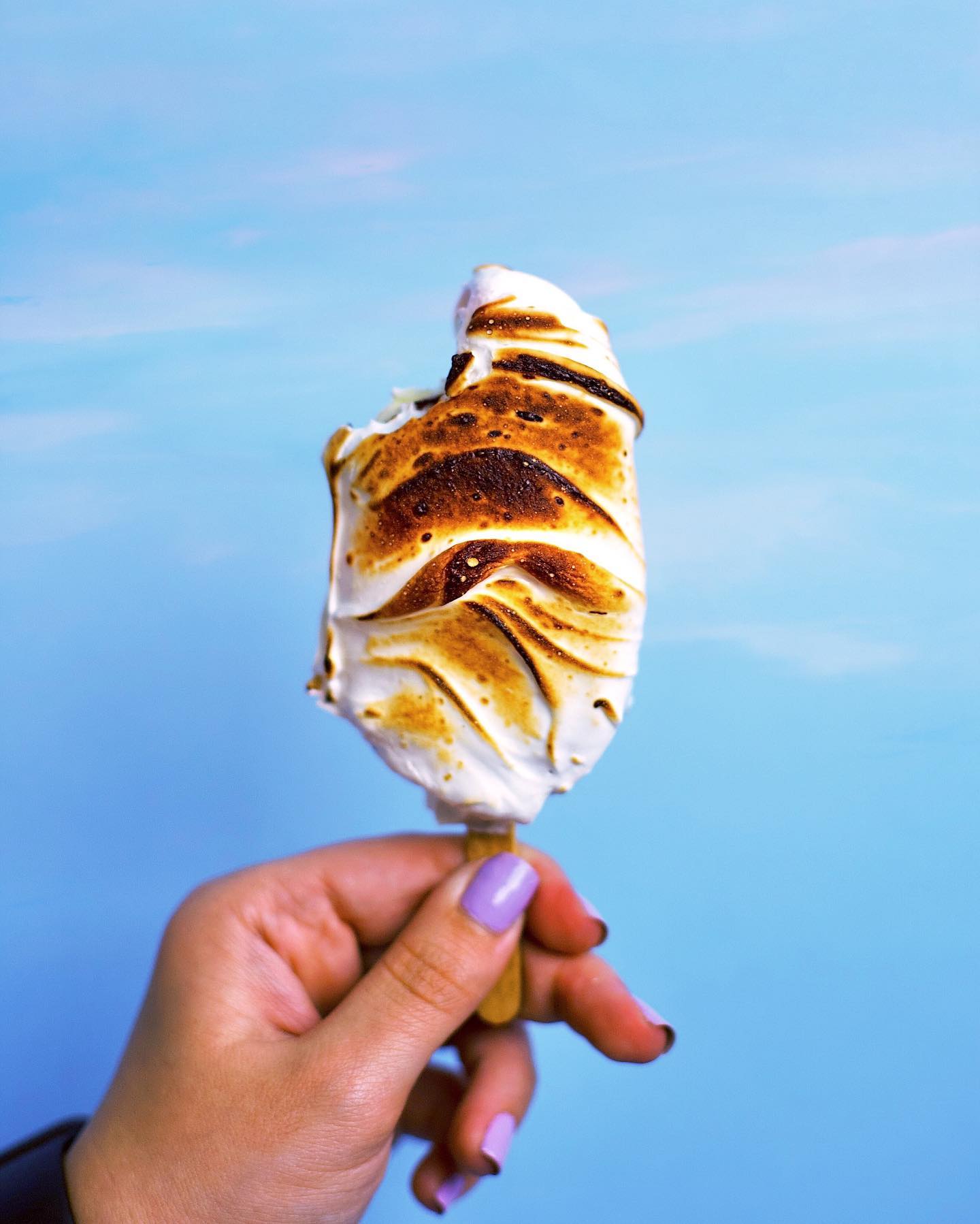 This gelato old-timer is in it to win it this winter. If you're feeling uneasy about ice cream during winter, Variegato has the solution! They just launched a charred marshmallow-swirled popsicle that can make all your sugary dreams come true. Warm outside and filled with chilled vanilla goodness on the inside – we can't think of anything better. You can find their branches in Palm Hills on Street 88 and New Giza Club. 
Dara's Ice Cream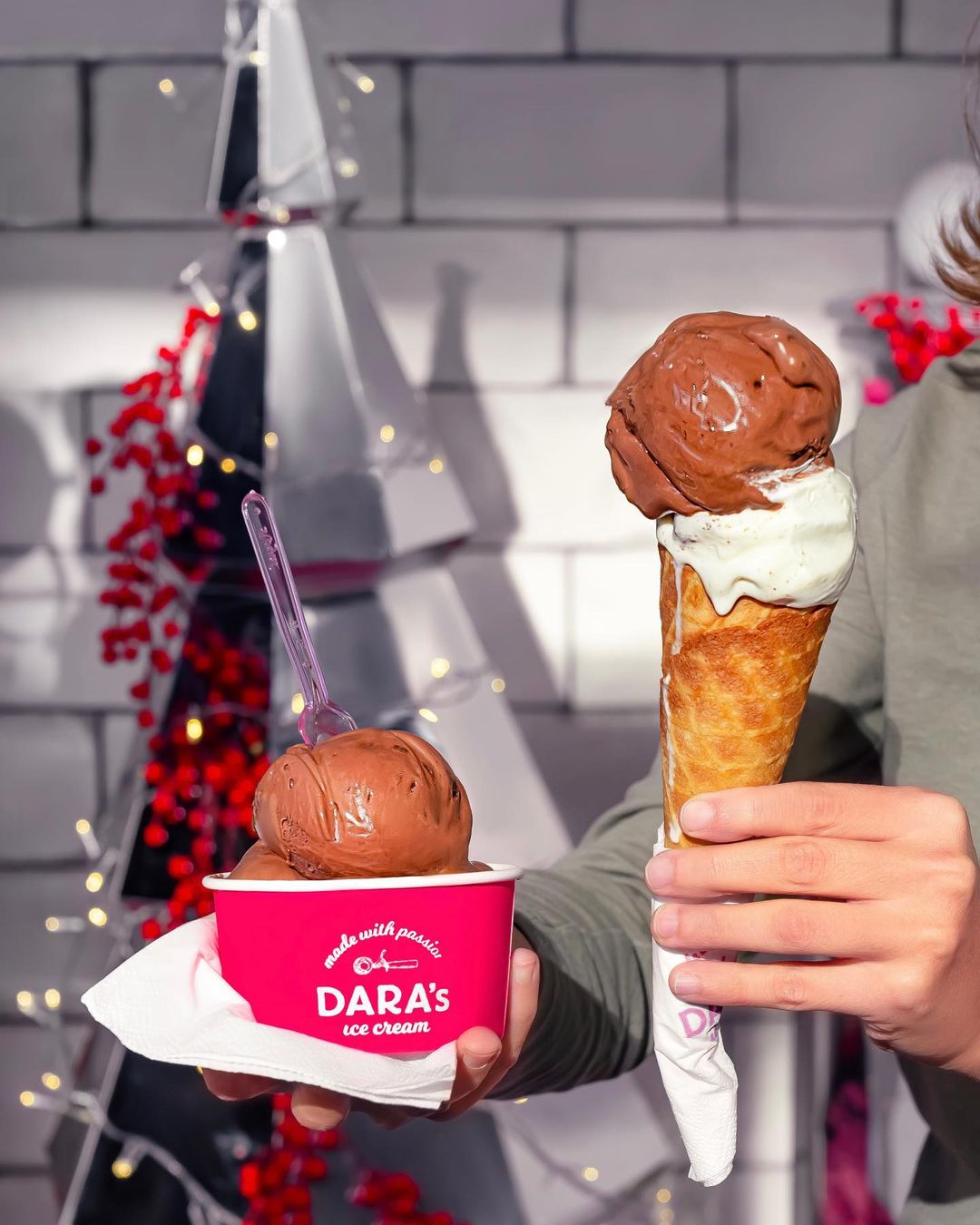 This list wouldn't be complete without the queen of ice cream in Cairo. Dara's Ice Cream needs no introductions; however, some people don't know that besides their newly launched cinnamon buns, Dara's also has a Christmas section you need to try out. You can choose from flavours like Dutch Biscuit, Christmas Eve, Cereal Shake, and Brownies & Cream – feeling tempted yet? You can visit any of their branches across the capital or order online. 
Stavolta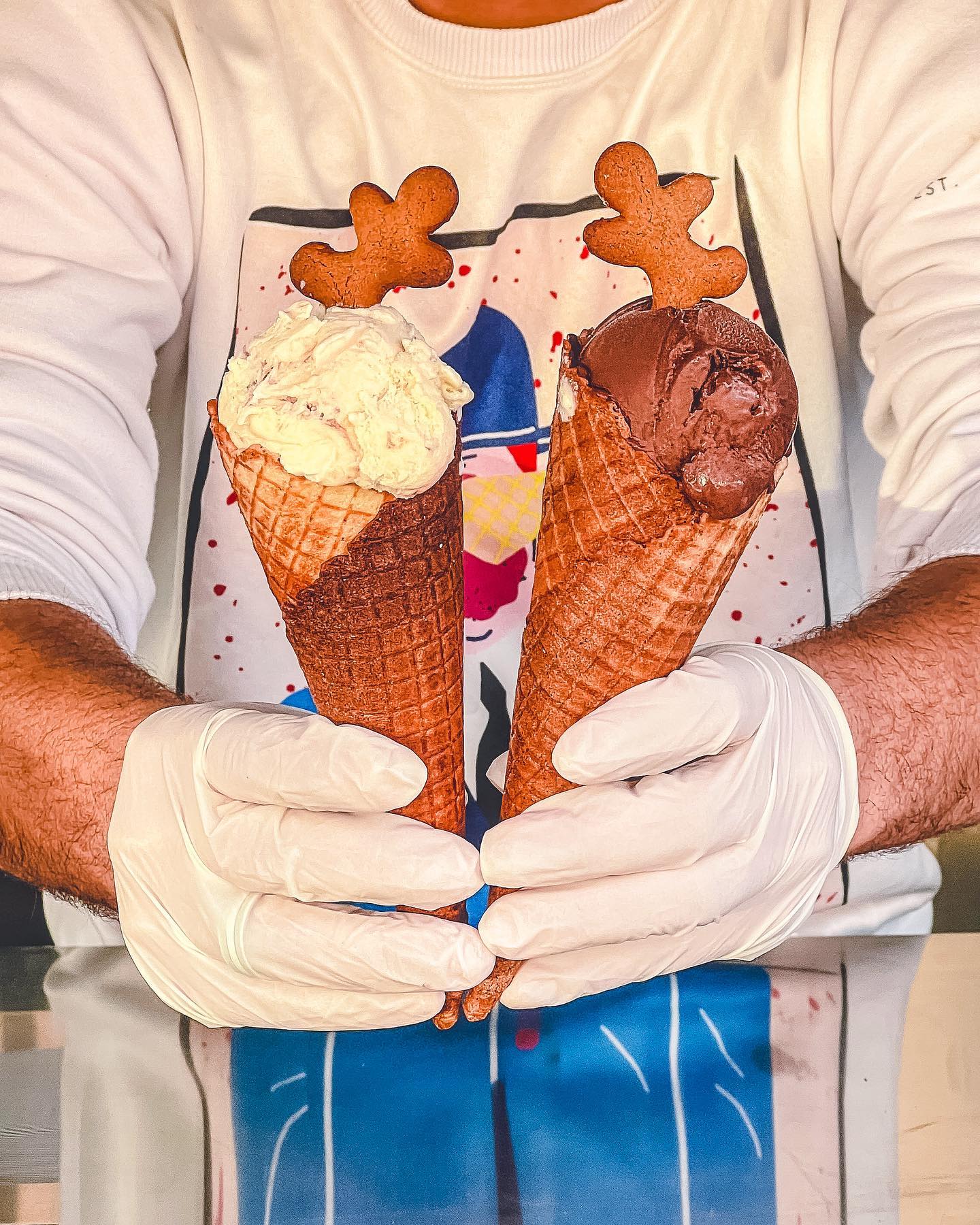 Pumpkin with caramelised walnuts, Chili Dark Chocolate, Dark Chocolate Mint, and Popcorn gelato – need we say more? This season all those gelato and ice cream places are bringing out their absolute best, and we are all for it. Stavolta is famous for introducing fabulous flavours like hibiscus, Basbousa, Chai, and many more – and this winter is no different. So find a Stavolta near you in Maadi, Sheikh Zayed, or Zamalek to try these exclusive winter flavours yourselves. 
Kaju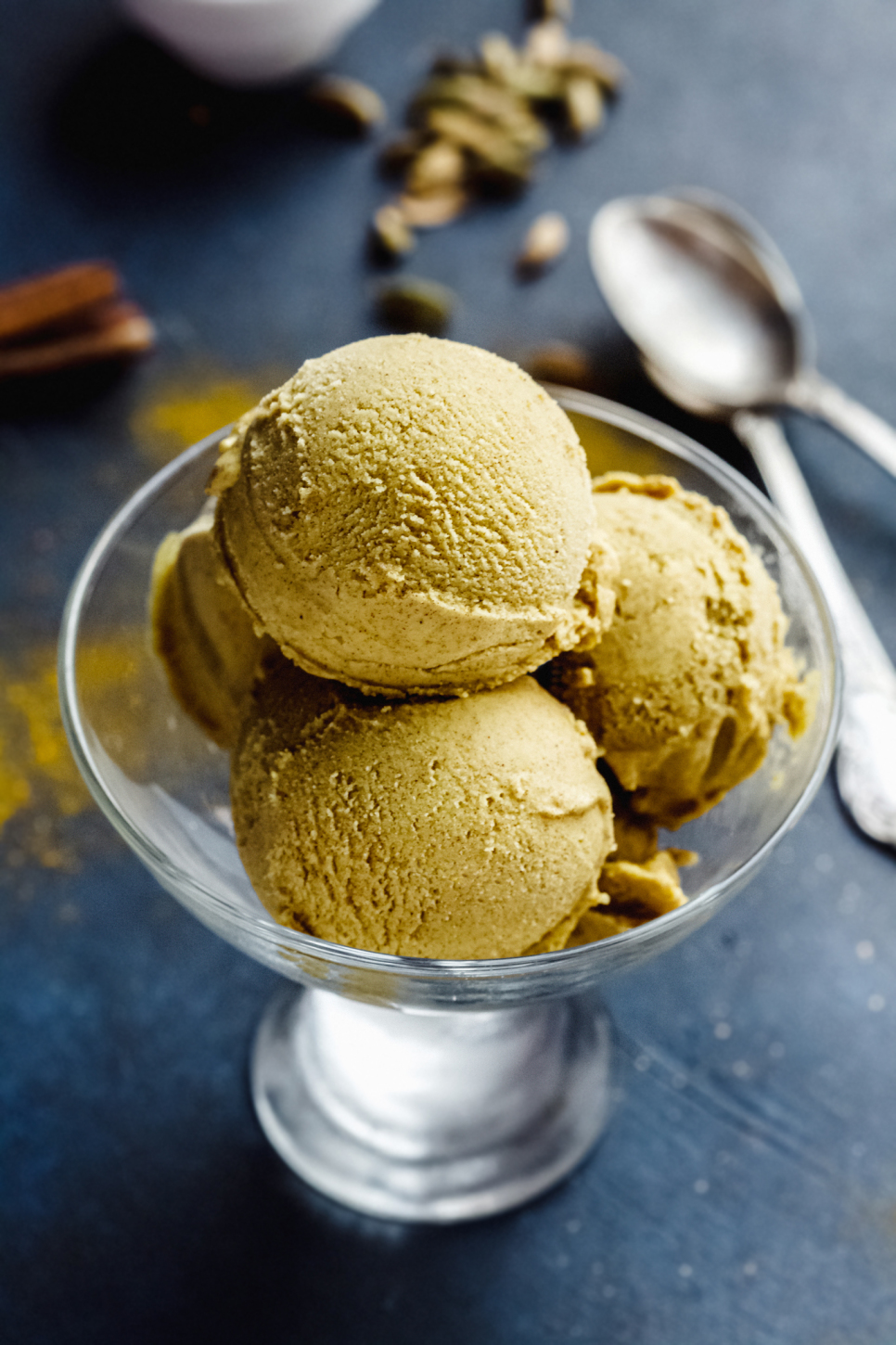 Plant-based and gluten-free, this online shop is just one of a kind in the Egyptian market. Kaju has wowed vegans and non-vegans with its creativity and mastery in making ice cream a treat everyone can enjoy. This season they have an impressive selection: Beetroot Ginger, Golden Chai, Matcha, Ginger Mango and much more – check their website and thank us later.