Quiet Café Spots: Few and Far Between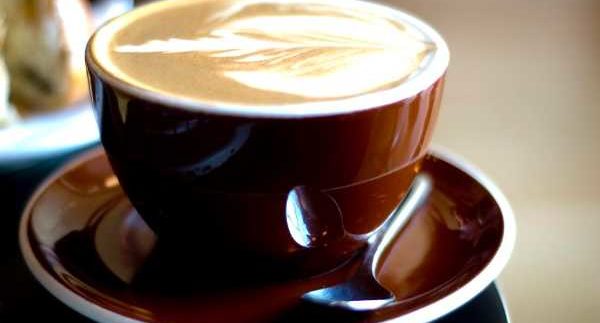 We all know that
cafés litter this city from end to end, but over the past years, the café has
turned from a place for reading and soaking in the latest study material to
constant chatter, mobiles ringing, and a seemingly endless amount of noise that
leaves us wanting to pull our hair out. No matter where you go, trying to find
a quiet spot to really get some work done is almost impossible.
So, we've
gathered up a few places around the city that boast good reading nooks and
quiet spots for when your mind needs a break from the hustle of boisterous crowds
and thumping music.
Situated on Salah
El Din street in Zamalek, L'Aroma not only has some of the best
and modestly-priced gourmet coffee (7LE) in town, but with a free Wi-Fi
connection and a subdued atmosphere, it's bound to have you entering work mode
in no time. Their cappuccinos are topped with a sufficient amount of foam and
if you're craving something sweet, the carrot cake is to die for.
The Coffee
Bean and Tea Leaf on Road Nine in Maadi has a great garden area that
spurs creativity, and it is quite relaxing if you can catch a light breeze, even
on a hot summer's day. Although the Wi-Fi will run you 5LE an hour, their drink
and food options vary from blended chai lattés (approximately 20LE) to
delicious chocolate muffins. Although a bit pricey, their coffee is strong,
providing a significant caffeinated punch to your study session.
Pottery Café near Downtown's Tahrir Square is
quietly tucked away from the main square's noise and although it can get quite
busy, the noise levels seem to remain low. Their Wi-Fi is also free of charge
and their offerings include a full-scale food and beverage menu. Their fresh
watermelon juice (12LE) is refreshingly sweet, and coffee options range from
lattés to espresso shots.
In Dokki,
the tiny little Starbucks location on Nadi El Seid Street is secluded enough to
escape heavy traffic. Although Starbucks is just another international chain,
this specific spot seems better than the other branches in Cairo. Their prices are a bit steep; a black
cup of coffee will run you around 15LE and lattés can ring up at 10LE or
higher. Wi-Fi is 5LE an hour.
Harris Café in Heliopolis may be one of our favourites. From their 24-hour opening period to the
fresh food selections and amazing coffee, Harris keeps us coming back for more.
While the café can get rowdy in the evenings, it's a great daytime spot to catch
up on work with use of Wi-Fi at 5LE an hour.We recommend any of the coffee beverages; the roasts boast Italian
roots, which make for a strong and sturdy jolt of a cup when you really need a
boost.