As we are nearing finals for both university and school students, it is time to consider where to get your caffeine fix. Coffee, being the most popular choice, is enjoyed by all age groups in all its forms and brewing methods. There is always a coffee tailored to each person's liking with different flavourings and additives such as sugar, milk, or cream. The natural stimulant can help increase alertness and reduce fatigue, which is vital during stressful times like examinations. Students rely on good coffee to keep them functioning and performing at their very best. Cairo holds a lot of unique speciality coffee places that have gained recognition from coffee lovers. Here are the top coffee places that will help you survive this finals season.
Carmel California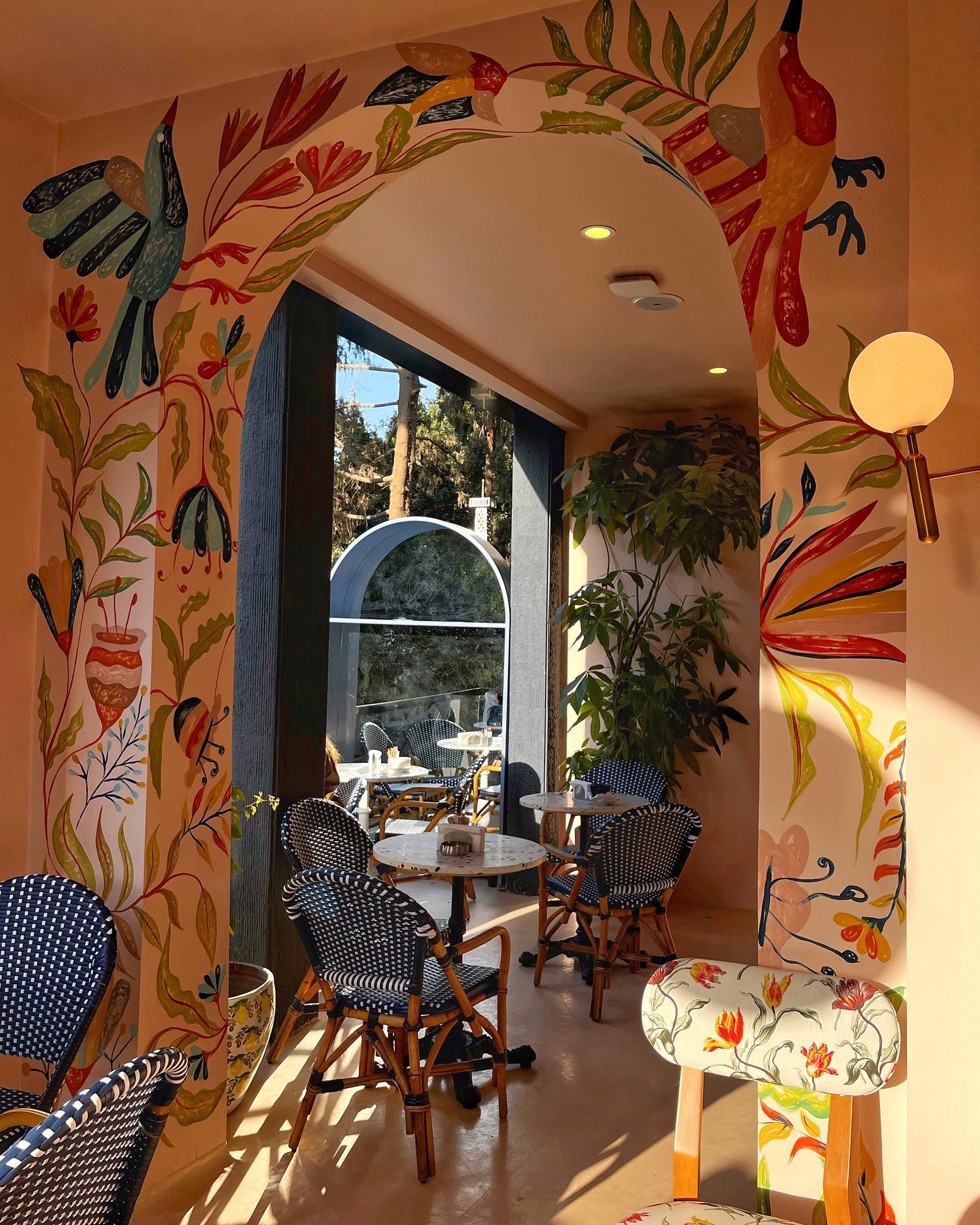 Taking TikTok and Instagram by storm, Carmel California has gained popularity quickly since its new location in Maadi was opened. Carmel California, offers a beautiful interior design and large floor to ceilings windows that let the sunlight in and make for a relaxing environment. Their coffee, especially the Spanish latte, has been a fan favourite since their big opening. If you also enjoy something sweet next to your cup of caffeine, their dessert section is to die for. They also provide an entire menu suitable for you if you choose to set up camp and study there.
Price Range: LE 85-115
Recommended: Spanish Latte
Breadfast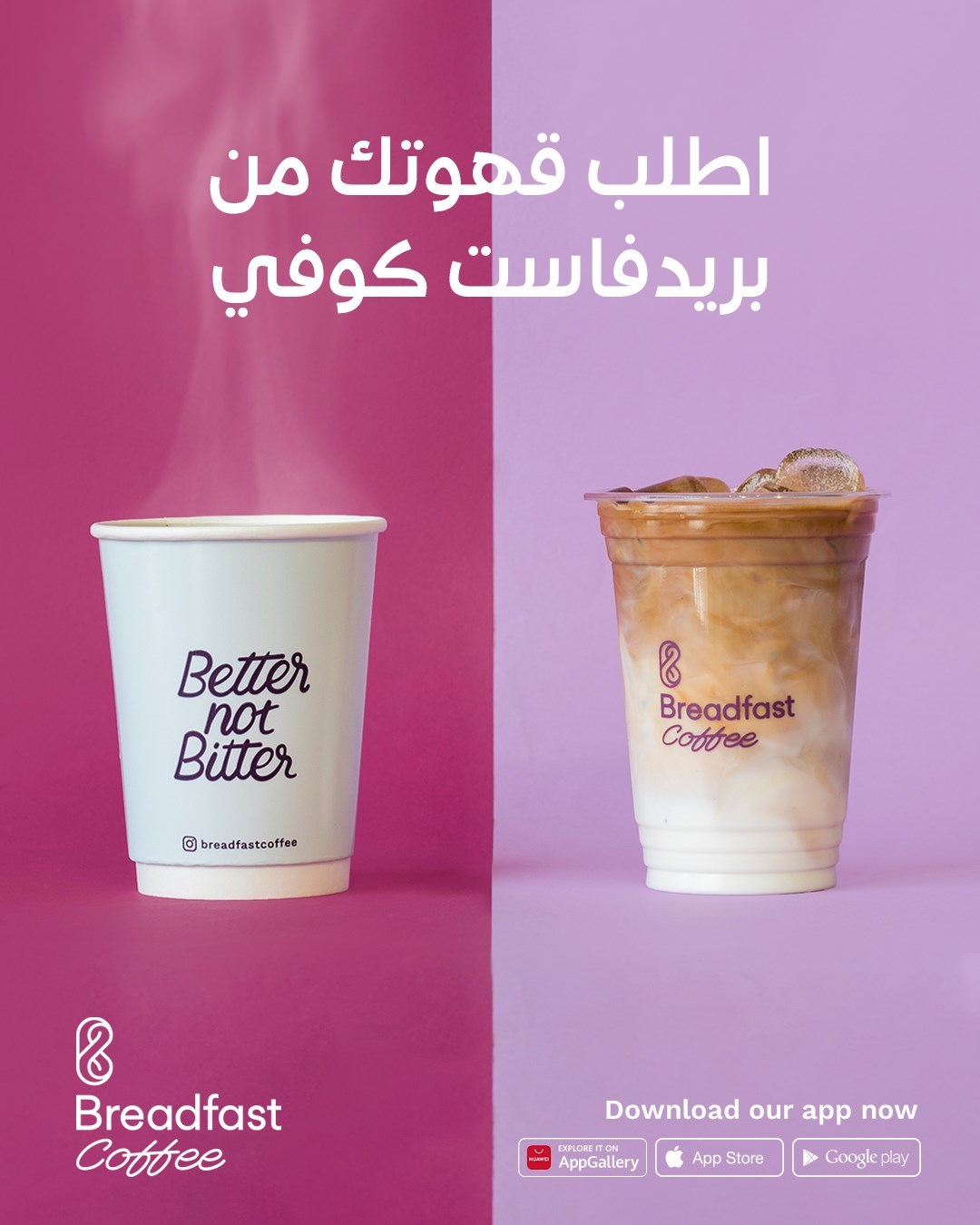 Breadfast started as an application that offers fresh bakeries to your door when you order the night before. Their impeccable quality and customer service quickly earned them a place in the hearts of many. After that, they expanded to same-day deliveries and a wider range of bakeries. Later, they opened branches all over Cairo and debuted their coffee. Since then, their Spanish latte has been a highly recommended speciality. Brewed to perfection, they measure all their ingredients carefully to whip up a consistent and perfect cup of coffee. Their Spanish latte also comes in large containers, up to 12 cups worth, to share with your friends or colleagues.
Price Range: LE 75-85
Recommended: Spanish Latte
20 Grams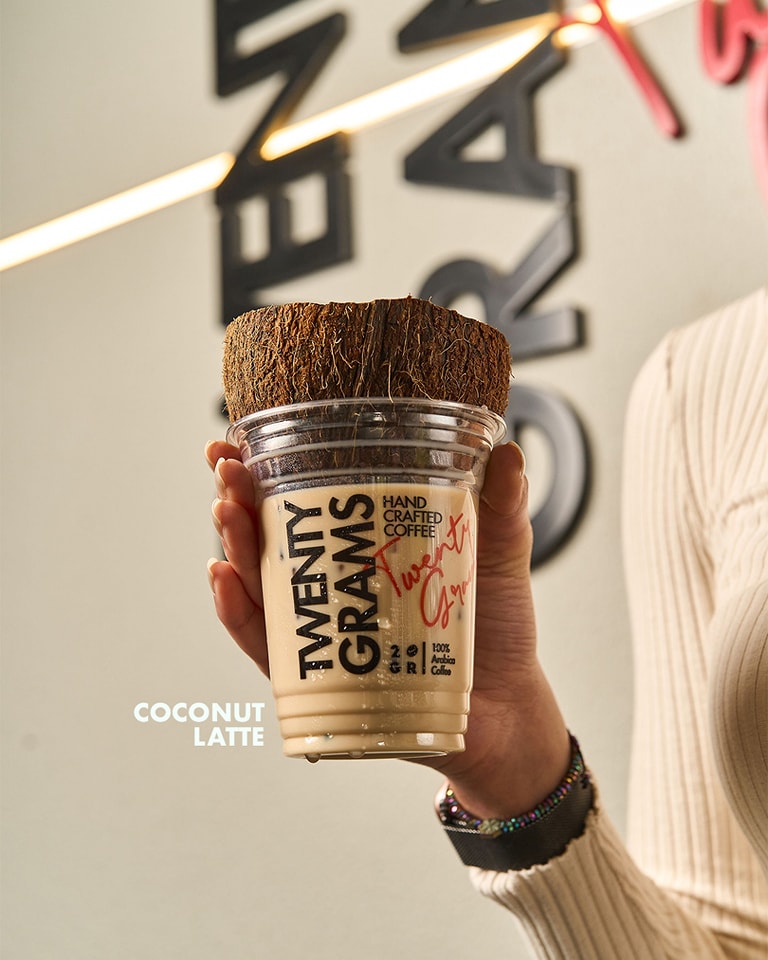 Garden 8 is home to many of our favourites, and Twenty Grams is their new speciality coffee bar that offers unique combinations made with high-quality ingredients. For example, their coconut latte is served with half of an open coconut on top, which you can pour your latte in and drink from it in true tropical fashion. Their sleek, minimalistic interior gives a modern but still comfortable atmosphere that you can use to study. Twenty Grams also has a bakery with fresh pastries and desserts to ease your finals week.
Price Range: LE 80-100
Recommended: Coconut Latte
Seven Fortunes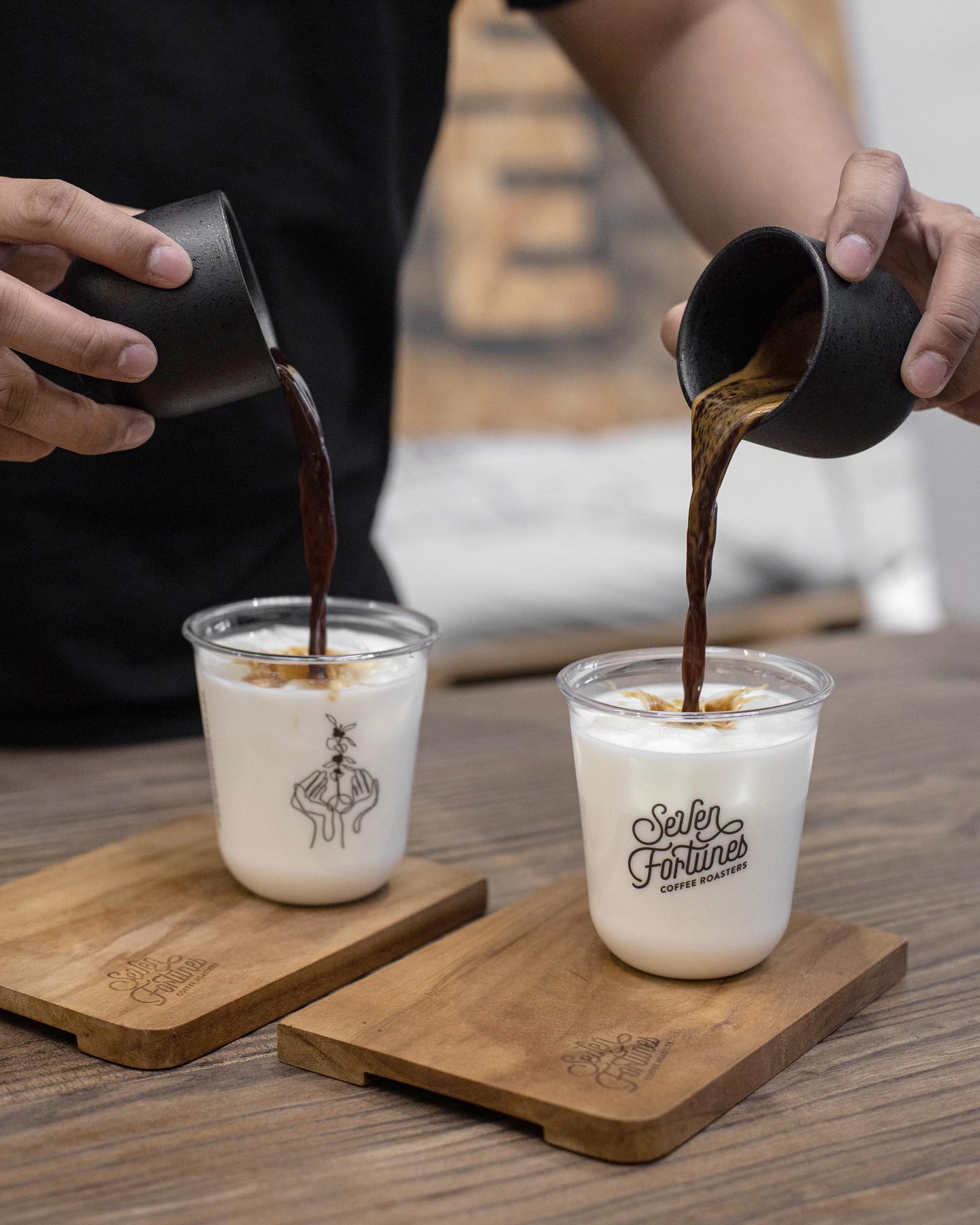 This espresso bar and roastery has over twenty branches in the UAE and Egypt and was established in 2014. It gained popularity with its Spanish latte and cold brew, which both come in aesthetic packing. So whether you live in New Cairo or Sheikh Zayed, you can always count on a consistently good cup of coffee from Seven Fortunes.
Price Range: LE 85-100
Recommended: Spanish Latte and Cold Brew
Brown Nose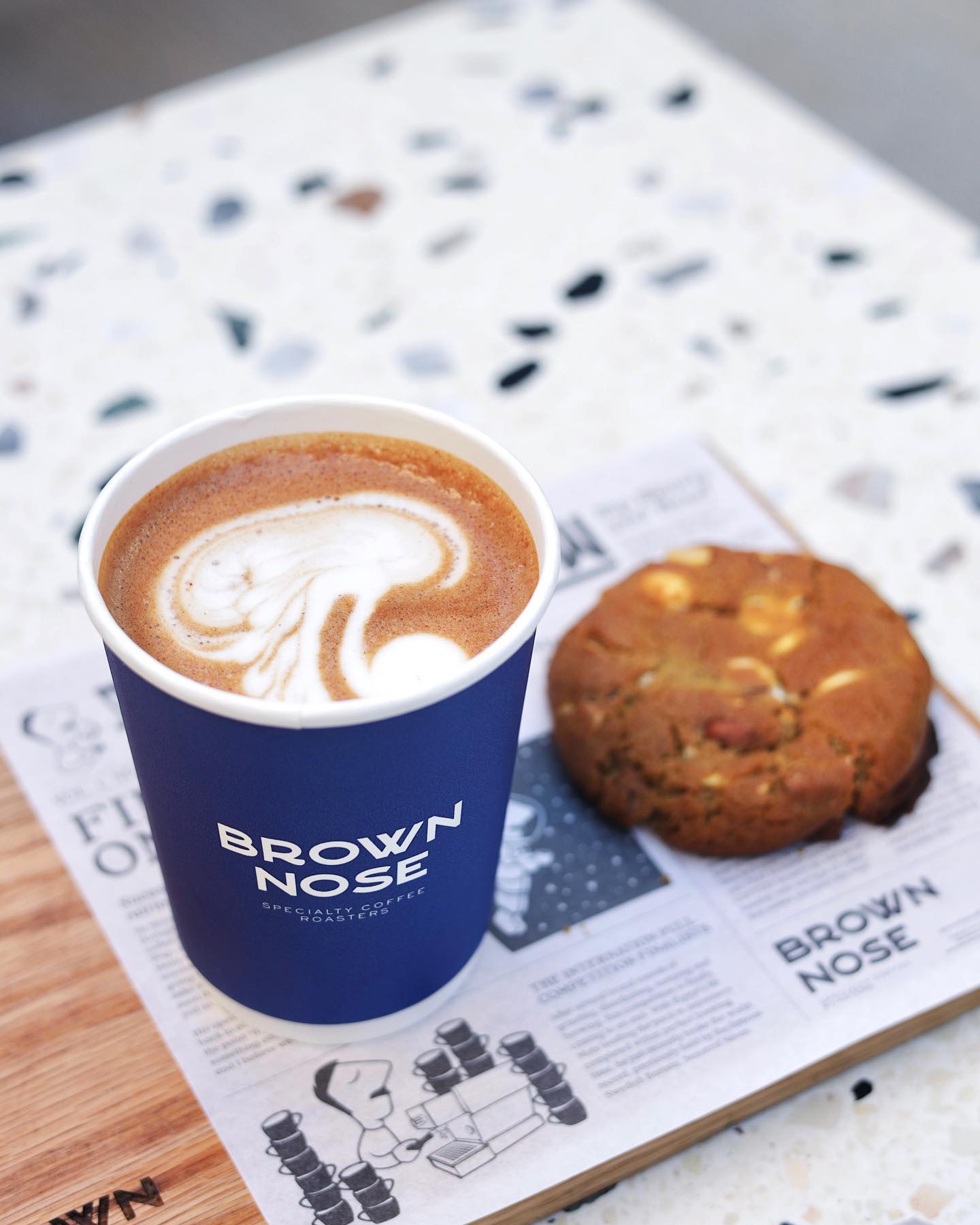 Gaining popularity after opening as an appendage to Dara's Ice Cream in O1, Brown Nose has now expanded to other locations, such as their own store in 5A by The Waterway. Their menu contains an array of delicious cold and hot beverages, but their pistachio latte really stands out. It is perfectly sweet and nutty while still maintaining the taste of the coffee.
Price Range: LE 85-110
Recommended: Pistachio Latte
Koffee Kulture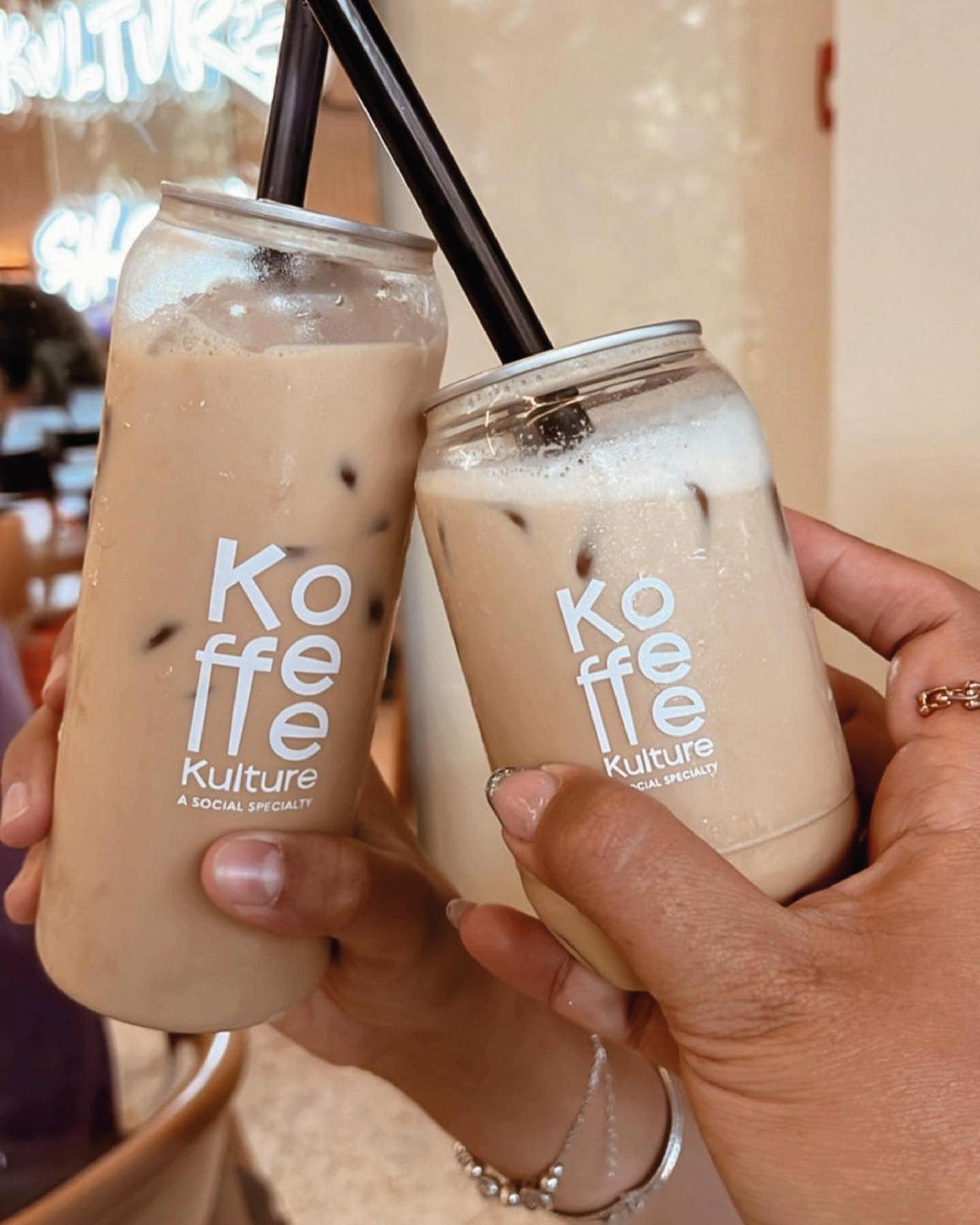 For all Sheikh Zayed residents and visitors, Koffee Kulture in Arkan Plaza 2 has distinguished itself by its design choice for its coffee cups. Served in a can similar to a soft drink, their iced coffee is all the rage, specifically their salted caramel and Spanish latte. But it doesn't end there; you can enjoy their scrumptious bagels and an all-day menu. Don't worry about dealing with your newfound addiction to Koffee Kulture after exam season because they're also available in the North Coast during the summer.  
Price Range: LE 60-90
Recommended: Salted Caramel Latte