written by
Nesrien Abdelkader
Ok so, the weather doesn't exactly feel like autumn yet, but we can't wait any longer to get our hands on a pumpkin spice latte. There's nothing like being curled up on the couch with a steaming hot drink in hand as you turn on your favourite movie. So here are some of our top picks for warm drinks that taste like autumn in a cup.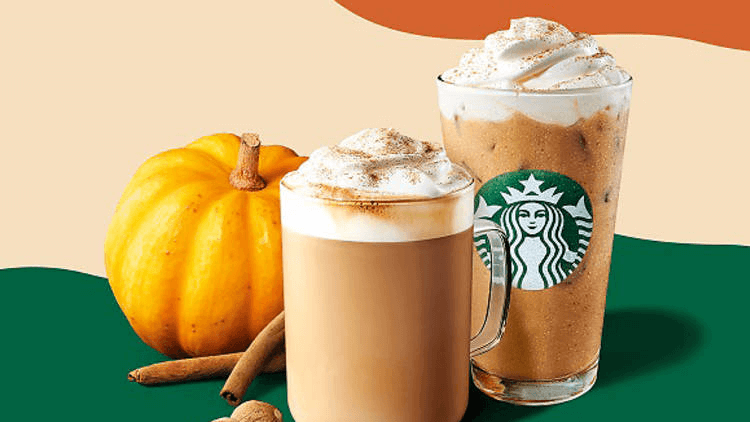 Pumpkin Spice Latte
We could end this list right here and you'd have everything you need to know. The pumpkin spice latte is the quintessential autumn drink, from the aroma that makes you think of hazy days and fallen leaves to the delicious flavours of pumpkin, cinnamon, and other spices. So, if you haven't tried this heavenly drink yet, get to your local Starbucks right now.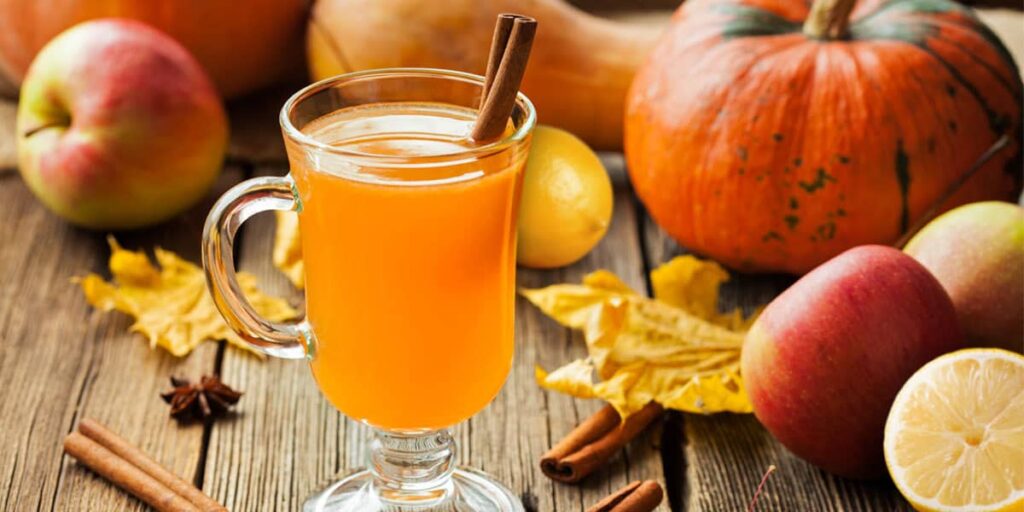 Apple Cider
A vastly underrated drink is apple cider. It's warm and fragrant with a lonely cinnamon flavour. It's perfect for those cosy nights in or served at a get-together with loved ones. You can find this spiced seasonal beverage at cafes or make it at home, and your entire house will smell amazing.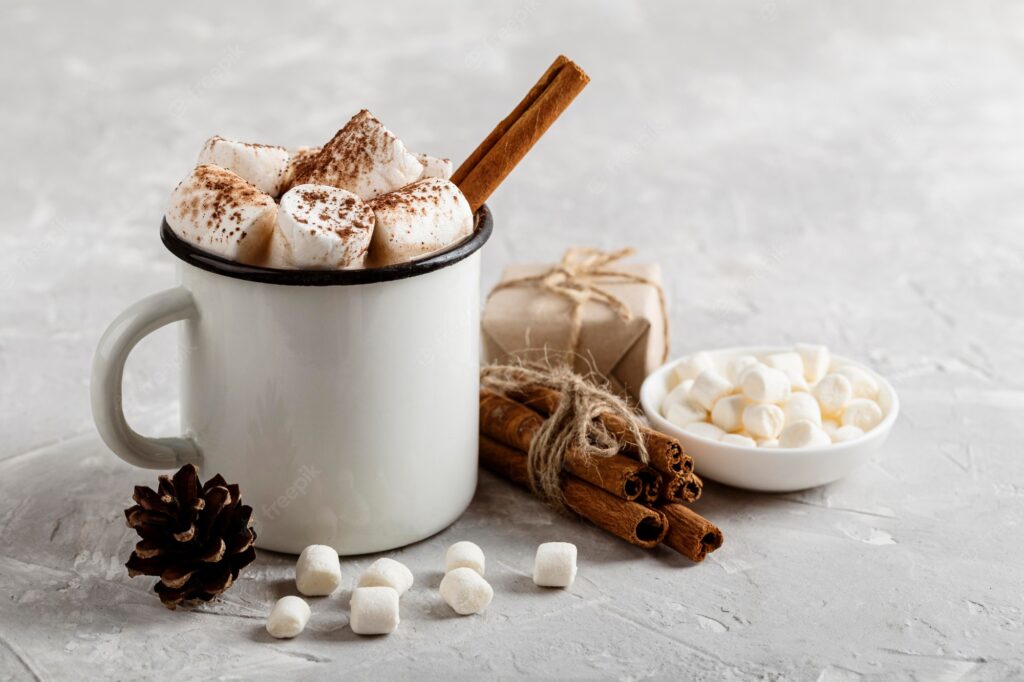 Hot Chocolate
Hot chocolate is another classic that you just can't go wrong with. It's decadent and rich, working as both a drink and dessert, and you can top it with anything you want, including marshmallows or whipped cream. Dunkin Donuts has some of the best hot chocolate we've tried, and it also comes in classic caramel and mint flavours. House of Cocoa is also known for its super rich and indulgent hot chocolate.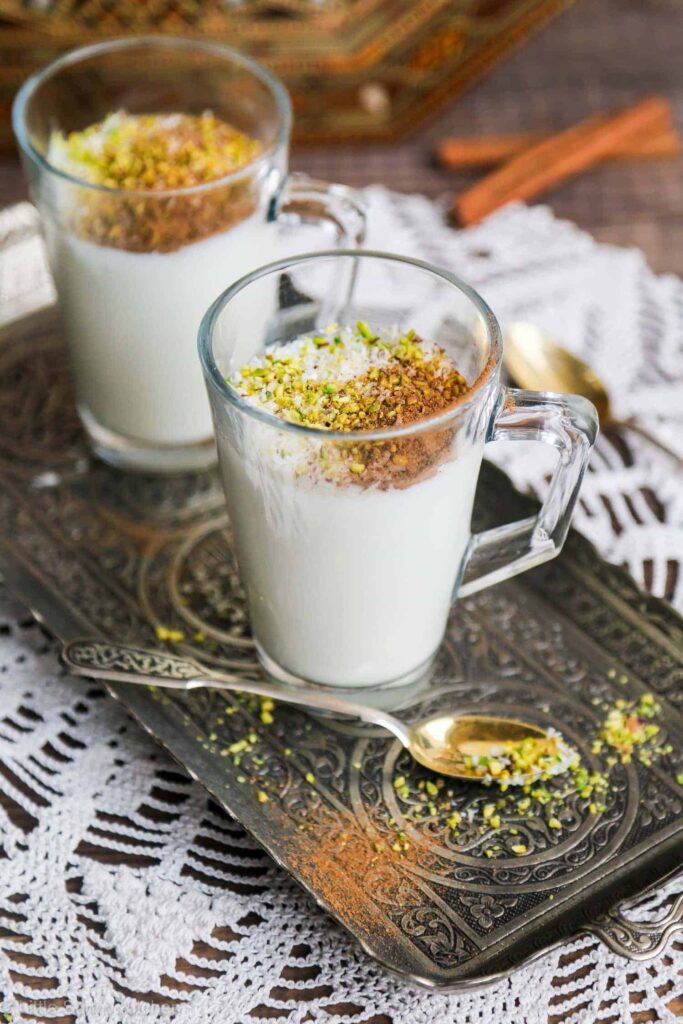 Sahlab
Comforting, warm and creamy, sahlab is a favourite for Egyptians once the weather starts to get a bit chilly. Made from orchid tubers, this milky beverage is usually topped with nuts and raisins. If you're not sitting in a cafe with your hands wrapped around a nice warm cup of it, then you'll probably be picking up some instant powder from the supermarket to make it yourself at home.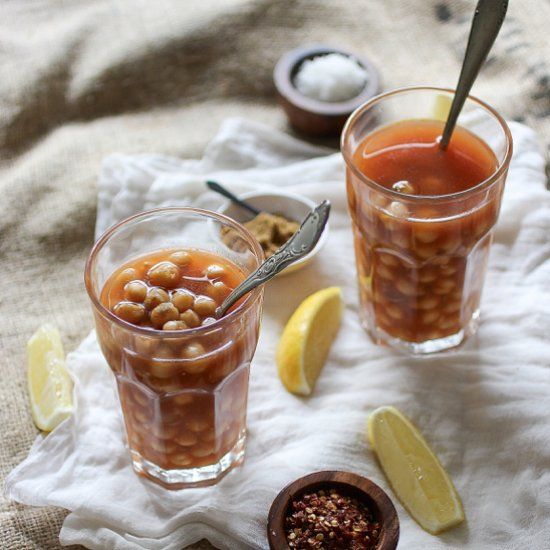 Halabessa
We're not really sure if this one counts as a drink, but it will definitely warm you up. Also known as "Hummus Al Sham," this Egyptian food is made with chickpeas in a spicy, flavourful soup. However, it's served in a cup like a drink with a spoon to scoop up those delicious chickpeas.