Tried and Tasted: Cairo's Best Ice Cream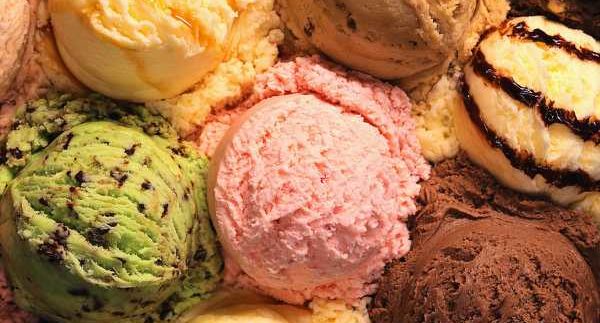 'I scream, you
scream, we all scream for ice cream!' Summertime is here and the seasonal
cravings have morphed from homemade cookies to ice cream. And truthfully, who
doesn't love ice cream? It's one of those treats that brings with it a childhood nostalgia and is so much better enjoyed
in the company of others. Whether you prefer it one flavour at a time, from a
freshly baked waffle cone or choose to devour it straight from the bowl, there
are many ways to enjoy this quintessential summer-time delight.
Here are our
choices for the best ice cream spots in Cairo.
Some of the below selections have inspired some heated debate in the office, emphasizing that ice
cream is most definitely a serious matter. We've done our fair share of taste testing in order to bring you our top five favourite picks.
Abdel Rahim
Koueider Some firmly believe that Abdel
Rahim serves up the meanest scoop of ice cream in town, and at the cheapest
price. The shop is found on Talaat Harb street Downtown, where the ice cream
stand is located at the store's front; posing a problem with already melted ice
cream when it's blazing outside. The Syrian inspired ice cream ranges from
30-85LE per kilo. Traditional chocolate,
pistachio, and date ice creams come with the highest recommendations.
Mandarin
Koueider This legendary
ice cream shop has been around since 1928 along with its ex-affiliate above.
Although it's a tough choice between the two, this reviewer is quite shameless about
a deep love for their lemon sorbet. Their prices are a bit steeper than Abdel
Rahim's with a greater selection, from standard ice cream to sorbets and frozen
yogurts. The lemon sorbet and real berry frozen yogurt are amazingly paired and
a scoop will run you 4.5LE. For 11LE, get yourself two scoops atop a fresh
waffle cone. The sweet shop has locations in Maadi, Zamalek and Heliopolis.
Baskin Robbins Head to Road Nine in Maadi or to Heliopolis for a little
well known ice cream love. Unique flavours include pralines and cream as well
as peppermint. If you're looking for caloric decadence and a simple scoop of
ice cream sounds a bit boring, create your own sundae with a slew of toppings
to accompany your ice cream of choice. For around 20LE, a banana sundae is
served piled high with two scoops, along with drizzly caramel or
chocolate syrup, diced nuts, and the prerequisite banana slices.
Sultana It's been awhile since we've checked out
Sultana, thanks to our Koueider addiction, but their American-style-meets-gelato
is pretty heavenly. With flavours ranging from mint chocolate to mango and
hazelnut, there's bound to be something for every ice cream lover. A scoop of the ice cream
combo starts at around 6LE. Toppings are also available, ranging from dried
fruits to cookie chunks and various syrups, so load it up. Sultana is located
on the Corniche in Maadi; it's Heliopolis location is a few stores down from Mandarin Koueider.
Carvel The soft serve ice cream at this
establishment definitely isn't new to Cairo 's
dessert scene – but my is it delicious. With locations in City Stars, Rehab,
and Mohandiseen, it's a convenient citywide pick. We can vouch for the cookies n' cream flavour that comes served with big
chunks of cookie to set off the creamy vanilla ice cream. One scoop, served on a
cake cone, costs around 10LE.
Wherever you
choose to indulge, we're sure you agree with us when we say ice cream is as
essential a summer fixture as a functioning AC. We hope our diligent research helps
you keep cool, calm and having fun in the middle of it all.