Tried and Tasted: Cupcake Heaven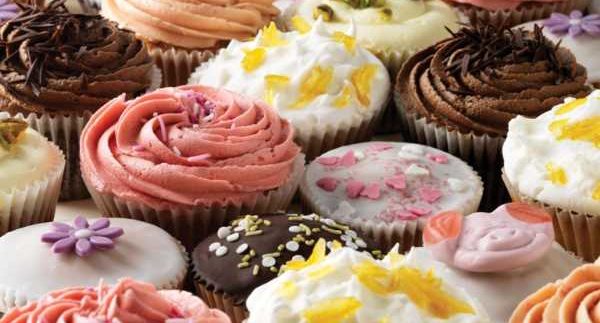 written by
Clarissa Pharr
Cairo360 Gives Itself a Serious Sugar Rush

At Cairo360, we've taken it upon ourselves to comb the city for hidden gems, rising trends, the best eateries and nightspots—in short, we're looking for the most fun to be had, period. So it's with great pleasure that we present, in our mission to identify the city's crème de la crème…the best cupcake in town. It's a tough job, but somebody's got to do it.

Over the past few years, the cupcake trend has afflicted various cities around the world and we're here to confirm that the fashion has definitely caught on here. Patisseries in Paris pride themselves on chic recipes, Londoners have given a new twist to high tea for the posh and chintzy, and New York even boasts a cupcake bar, where socialites can have their cake and their cocktail too. So why not roll up our sleeves and see what our own bakeries have to offer?

After a little staff research—read: sampling desserts in our free time—we came up with a list of five finalists to put to the test. Each company is locally owned, some run as part time gigs by people with corporate day jobs, some as mother-daughter collaborations, and some full time businesses wishing to brighten up the dessert frontier with a little home made confectionary charm.

Dina Cantina: a local catering company with a very extensive dessert and sweets menu, Dina Cantina's cupcakes are available via internet order only, and offered more choices than we knew what to do with. We loved the fact that Dina got back to us right away once we submitted our order online especially as the "Crazy for Cupcakes" section lets you custom create your own cupcake, making the choices all the more decadent. Dina earned some serious points for presentation; the Red Velvet was as pretty as a picture with white icing and a decorative sugar heart. Taste wise both the Chocolate Paragon Cupcake and the Red Velvet made us swoon; though the other choices were a little overshadowed. Dina Cantina is available through special delivery only, and a hefty 25LE charge applies for each order—the price of at least two and a half cupcakes!

Café Greco: This popular café sells cupcakes provided by a caterer, also named Dina. Where the above mentioned Dina specialises in extravagance and cutesy flair, this Dina sticks to the classic vanilla and chocolate flavours at a slightly pricier 11LE a pop. The vanilla was deliciously textured, and we could taste the quality vanilla extract used in the recipe. We would have liked to see a more even cupcake-to-icing ratio—the green icing on the chocolate cupcakes was overpowering to say the least. This bakery gets points for very friendly service, even when we had to change our order last minute. For more info on Cafe Greco, check our review here.

Crumbs: These cupcakes are available at Loolies boutique, and the company made a splash over the last few years catering baby showers and birthday parties. While not as extravagant as Dina Cantina's, Crumb's standard flavours cover some good ground turning out vanilla, carrot cake and ginger, red velvet (clearly a popular choice) and lemon. Strangely, chocolate is absent from the line up. Still, the quality of the cake itself, paired with a just-right measure of icing, made this a sure winner for some of us though these fashionista oriented cupcakes did come at fashoinista prices – 10LE a cupcake! Check out Loolies facebook page here.

Mazaher Cakery: This pretty-in-pink new addition to the rising cupcake mod gets some serious kudos for long distance delivery. The cupcakes had a homemade touch, from presentation to flavour, while maintaining bakery show room appeal. Besides the standard chocolate and vanilla cupcakes, other flavours include tiramisu and hazelnut, demonstrating a clear deviation from the norm. The chocolate cupcake with chocolate icing was a winner for pure delicious flavour (there's no such thing as too much chocolate!), and the Tiramisu was a surprise hit with fluffy cake and delicious mascarpone topping. Overall this cakery served a most delicious home made treat.

Sugar n' Spice: The latest addition to Zamalek's café scene, this quaint bakery proved that you can pack a lot of flavour into a little treat: when we called for delivery, they were serving mini cupcakes only, so our hands were tied. By this time, having become quite the team of cupcake connoisseurs, we determined that while the chocolate sponge was quite delicious, the electric blue icing perched on top drowned the flavour. The vanilla, topped with the same bright hue of whipped calories, was slightly dry, but deliciously flavoured with vanilla extract. Still, with portions so tiny, it was hard to tell, and we were left wanting more.

We have learned a valuable lesson about the cutest desserts in town, and from here on have our top five bakeries on speed dial if ever a sweet tooth emergency should arise. Now, off to the gym before our next tasting challenge! Like we said, this is a tough job.