Tried & Tasted: Top Coffee Choices in Cairo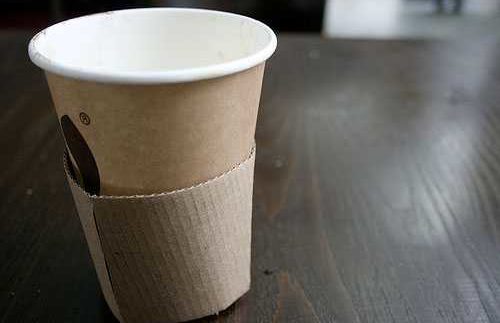 There is no small number of daily vices and habits for the average Cairene, and for those among us bitten by the caffeine bug; coffee takes a seat at the top. If you are like us, coffee is both a source of joy in your life and a guilty pleasure. It helps us wake up. Better yet, it helps us wake up with a smile. Here is a rundown of some of the most popular local breweries in the city, tried and tasted by our discerning team of connoisseurs.
Here are the ground rules we had to work with: coffee was tested on-the-go, as the average working coffee drinker would normally enjoy it. We sampled cappuccinos, mochas and lattés from our top local coffee houses, after our polls showed them to be the most popular choices. In the spirit of promoting local flair, none of our final five breweries are international giants, and all have something special to offer our thriving café culture.
Cilantro: This trendy joint was founded by Delicious Inc. in 1999, and first opened in Egypt in 2000. Since then, the cafe has opened numerous branches across the Capital, and dramatically impacted the local contemporary coffee culture. While the chain's fun and funky branding is impressive, we found ourselves wishing Cilantro would devote a little more time to their coffee: all three choices are slightly too watery or slightly too sweet, making us wish we'd ordered double shots with everything. However, they do make a killer brownie, and we love them for it.
Beano's: With branches located far and wide throughout the Capital, the orange Beano's couches reserve a place in the hearts of many residents as a favourite spot to work and study in. When ordering out, we were delighted by leak-proof packaging and high quality coffee: the cappuccino had a delicious blend of strong espresso and skim foam, the mocha had a dense but not-overly-rich cocoa kick, and the latté was smooth and creamy. One of our favourite perks here is the chocolate spoon that accompanies in-house coffee orders.
L'Aroma: The brainchild of local business entrepreneurs, L'Aroma is a prime example of successful branding in a demanding market. For the more serious coffee consumers, this is a café that understands our basic needs. L'Aroma doesn't bother with elaborate and un-coffee-like frappés, mochas made with a solid inch of chocolate-flavoured syrup, or watery excuses for plain coffee. Instead, the coffee here is carefully tested by customers, and tailored to the most popular palettes. L'Aroma Coffee has done its research and it shows.
Café Greco: While this territorial hot spot of a Maadi café does not deliver, we managed to rope one of our correspondents into lugging some coffee to the office one morning. It must have been a good day for Greco employees; it tasted as if they were tipping extra shots into the espresso machine. The cappuccino, latté and mocha had us working triple time once the caffeine worked its way through our systems, but there is no mistaking the taste of a quality roasted bean. Our lesson learned? Greco serves up a mean cup of coffee; we know where to turn when the next deadline rolls around.
Sugar N' Spice: This cosy Zamalek bakery provides passers-by with the inviting option to grab a quick bite on a lunch break, or to seek quiet refuge from the bustling streets. It turns out they also offer an efficient delivery service. While they mostly advertise sweets and baked goods, their coffee is nothing to scoff at: the cappuccino came topped with just the right amount of foam, a delicate sprinkle of cinnamon, and an appropriate morning caffeine boost. The latté was a close runner-up with the milk not too overpowering, and the mocha maintained its chocolate flavour to the bottom of the paper cup. For alternative hot beverages, try the tea latté; although the tea itself is Lipton, the blend of steamed milk and hint of cloves make it a delight.
Who said Cairo was all about tea? We've discovered that coffee drinking culture has quite a following, which of course we suspected all along, and now have our taste buds and abundant energy as evidence. A week of coffee testing has had us abuzz with caffeine jitters, and some new cafés to add to the daily pre-work ritual. So drink up and enjoy.