10 Places in Cairo to Hold Awesome Kids' Birthday Parties
Back in the day, the idea of a fantastic kids' birthday party in Cairo would invariably result in a visit to McDonalds – and they'd be more than happy. Things have changed nowadays, though; the needs of children in 2016 are exponentially more complicated than a Happy Meal and a hang-out session with the eternally creepy Ronald McDonald.
Cairo is a different beast these days, though, and more and more places are finding value in catering for Egypt's increasingly discerning and worldly kids, with all manner of creative birthday set-ups now readily on offer; from cooking classes and arts and crafts activities, to pool and outdoor fun, here's our pick of the best.
Boasting laser tag, paintball, trampolineing and many other activities, Adrenalin Park is one of Cairo's top recreational spots. Located in 6th of October City, Adrenalin Park is perfect for kids who love to have a great time firing colours at their each other or racing to win the treasure hunt. When it comes to birthdays, the park has got you covered for the birthday cake, food and beverages; not to mention a funfest of quirky games including soap soccer, aqua fights and mini-Olympics. For more information, call 01225001008 or email them at info@adrenalinegypt.com.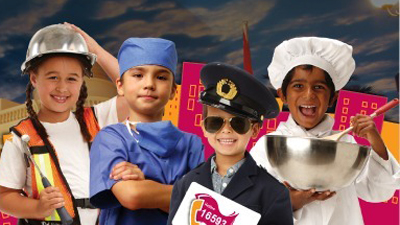 Designed to help your children discover their passions in the most engaging way possible, New Cairo edutainment park, Kidzania, is one of the most unique experiences in Egypt – one which is carefully tailored to cater to all children's hobbies. With five birthday party themes on offer kids will have plenty of fun getting stuck into the activities and we think we can all agree that kids dressed up as adults is adorable. For more on Kidzania's special birthday packages, email them on Birthdays@kidzania.com.eg.
Gezira Compound Club house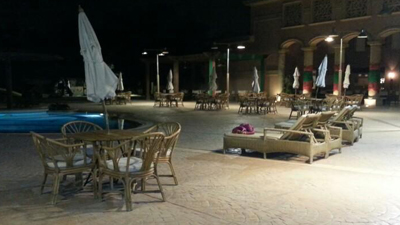 ​
A pool party with your family, friends and loved ones; who would say no to that? Located in Sheikh Zayed, Gezira Compound Club House is perfect for birthdays with its beautiful garden and pool view. You can book the whole clubhouse for your birthday party while you can also rent a giant inflatable trampoline and a pool slide, for optimum fun for your kids. Gezira Compound's clubhouse also provides a simple buffet within their birthday package. For more information, call
For over 15 years, Fagnoon has been the go-to amusement park for kids and adults who love colours and crafts. With a number of artistic activities including pottery and clay making, painting and t-shirt designing, as well mud pool fights, water balloon fights and donkey strolls, Fagnoon is another outstanding outlet for your kids to have a simple yet out-of-the-box birthday experience. Prices at Fagnoon begin from 50LE per child. For more information, call 01006818790.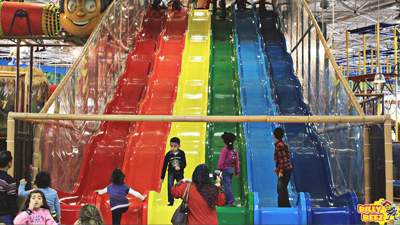 Mall of Arabia's Billy Beez is the kind of place that will make you wish you were a kid again. With the amount of activities inside this indoor entertainment playground, kids will have the time of their lives; just imagine what how they will react to a surprise birthday party there. Birthday packages at Billy Beez start from 130LE per kid. For more information, call 01099135570.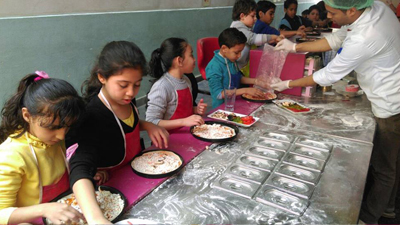 As a candy shop and family restaurant with an indoor and outdoor hall for birthday celebrations, Maadi's Sugar Spell is another great choice for an open-air birthday party with family and friends. The venue provides children's activities – including baking and face painting — in addition to different food menus catering to different budgets. Birthday celebrations at Sugar Spell begin from 50LE to 90LE per kid, depending on your desired package.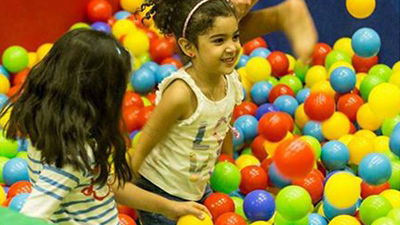 Located inside Patio Compound in New Cairo, Lego Mania is a lego-themed play area offering dozens of children's activities including painting, video games, lLego activities and many more. Lego Mania's top floor can be rented for special birthday parties with fun games including wall climbing on the menu. Birthday packages at Lego Mania begin from 3250LE (maximum 25 kids and 15 adults), with an additional 150LE for birthday cake service. The space also provides a complimentary nanny and waiter service. For mroe information, call 01066751144.
Although it hasn't been that long since its opening, Eatery has established itself as one of the top new restaurants in Cairo and a culinary hub which recently launched cooking classes in Italian cuisine. Give your kids an unforgettable professional cooking experience on their birthday by reserving Eatery's cooking stations and giving them a cooking 101 session to remember. The price for one cooking station per hour is 600LE – excluding the ingredients and the chef's fees.For more information, call 01225522300 or 01225522155.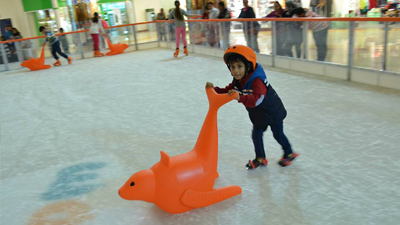 Located inside Sun City Mall, Fun Kingdom is an amusement complex and an arcade zone boasting spaces for private birthday parties. Be it the video games, the bowling or the skating area, your kids will have the time of their lives playing their favourite activities at Fun Kingdom. Activities including skating and bowling start from 50LE, whereas additional prices vary according to what you play. For more information, call 01015151382.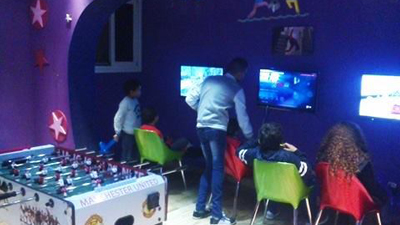 While it may seem like a generic restaurant and café, Oscar Lounge in Mohandessin has a special kids' floor full of entertaining games including table football, comfortable bean bag sitting area for movie nights, costumes to wear and a make-your-own-pizza station among other things. For birthday inquires at Oscar Lounge, call 01155559239.