written by
Christina John
There's a reason why a tiny apartment by the Nile costs as much as a villa elsewhere in Cairo. Nothing beats the view of the Nile and the serenity it brings to your soul. To celebrate our 13th anniversary, we had to include a section dedicated to the Nile River. We have compiled 13 fun and relaxing things to do by the Nile when you are too overwhelmed by the world.
1. Workout at Transformers Gym – Nile View Branch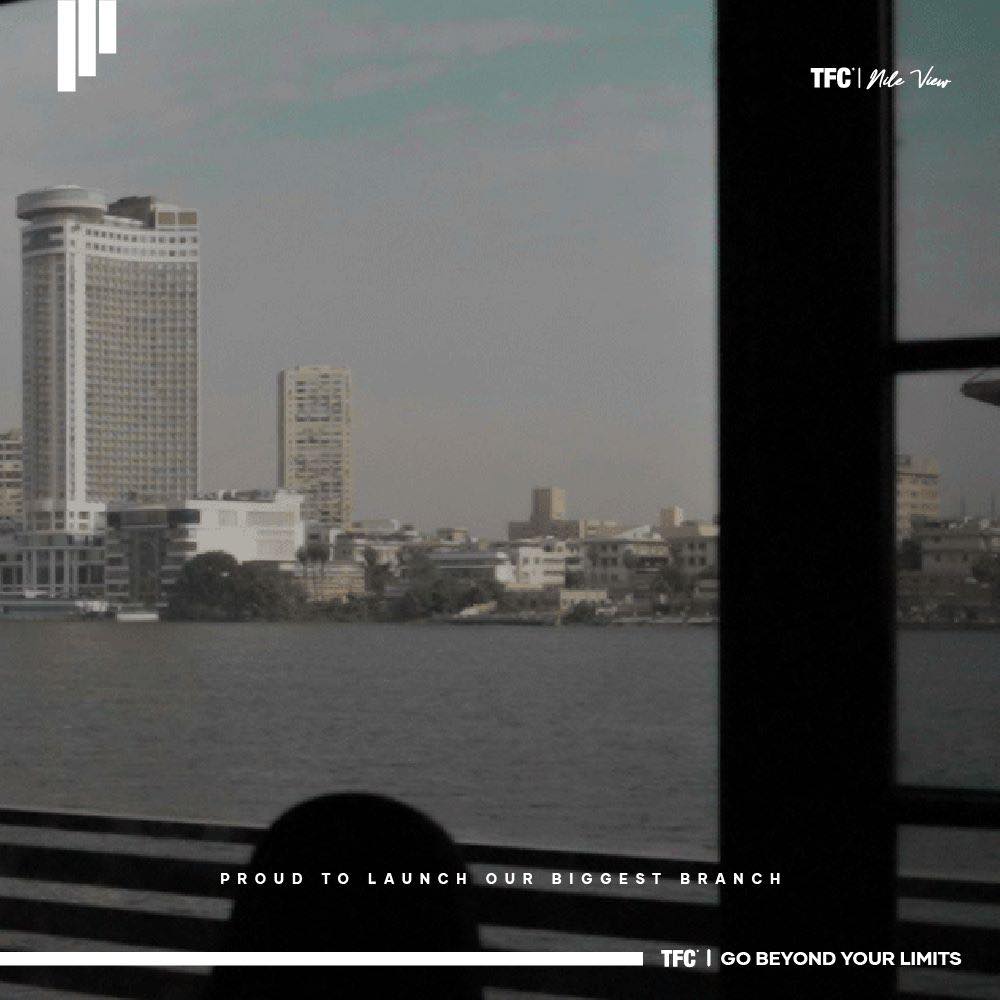 Transformers Fitness' new branch will be your favourite spot to work out. The view is insanely calming, and all the machines are imported from Italy. So you will get the royal treatment and a breathtaking view all at the same time. They've only had their soft opening, but you can still start heading there before their big launch.
2. Take a Felucca with Your Friends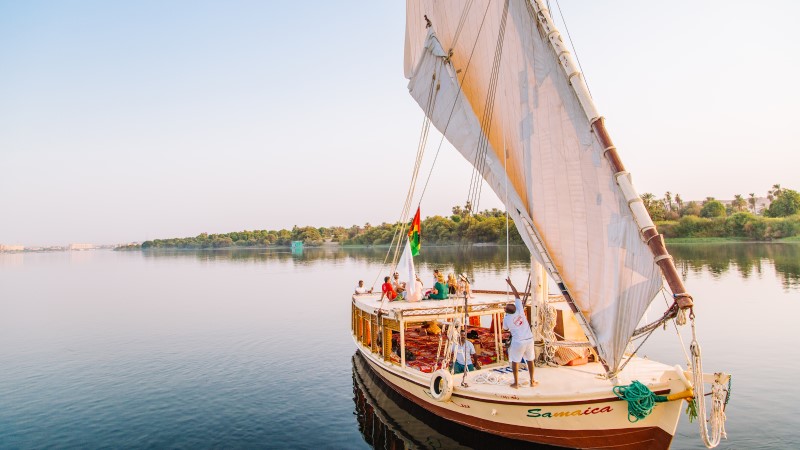 Egyptians' favourite pastime is taking a felucca on a Friday night and turning it into a sailing rave party. Felucca rentals are pretty affordable, plus you get to play whatever music you prefer and take all the food you'd like to eat on board.
3. Have Breakfast at Cafelluca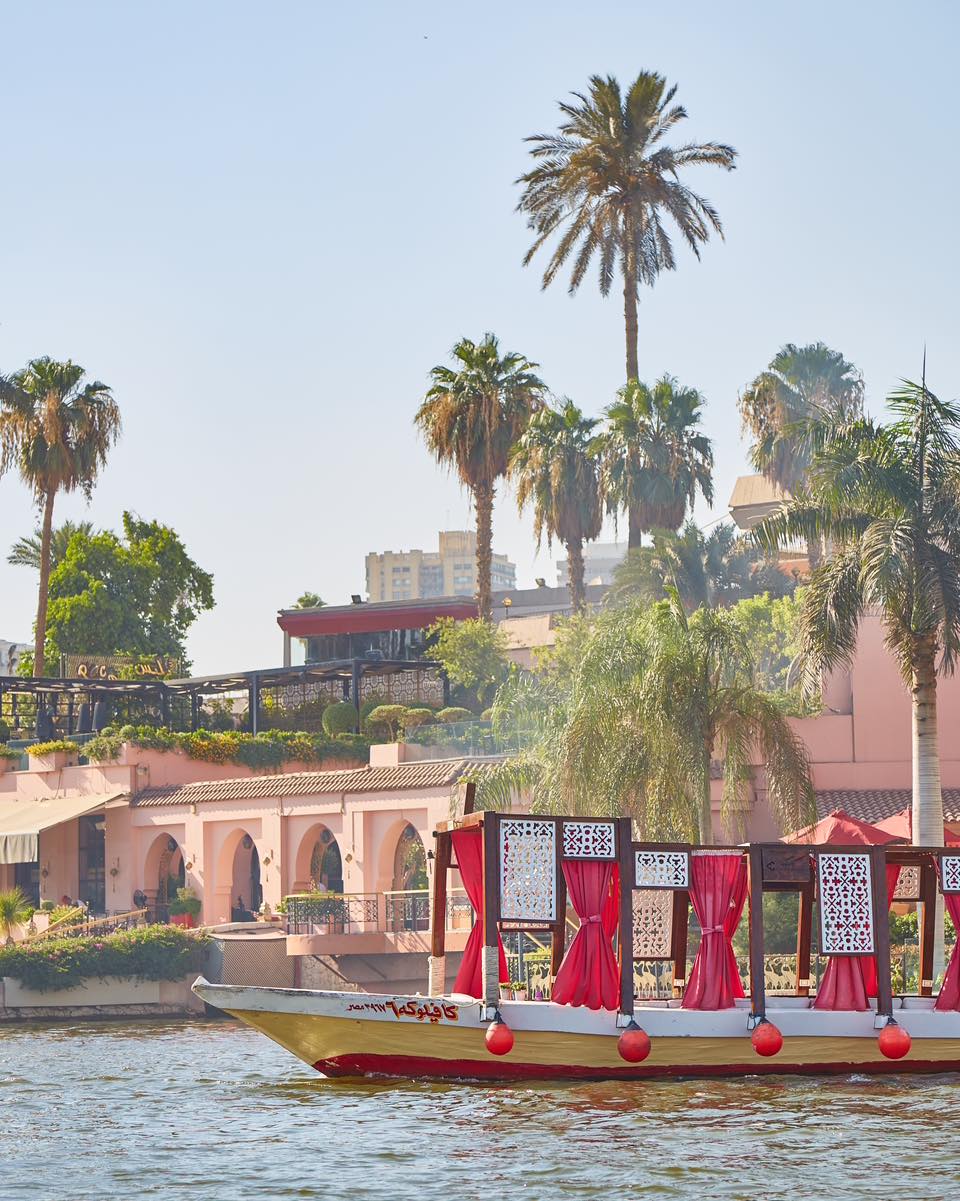 Cafelluca is a fancy version of a felucca with a nice set-up for a sophisticated dining experience. We have noticed that this is a popular choice amongst men searching for a location for a marriage proposal, and it is even more popular on Valentine's Day. But if you are single, you can still spoil yourself with delicious food and an amazing overall experience.
4. Crimson Zamalek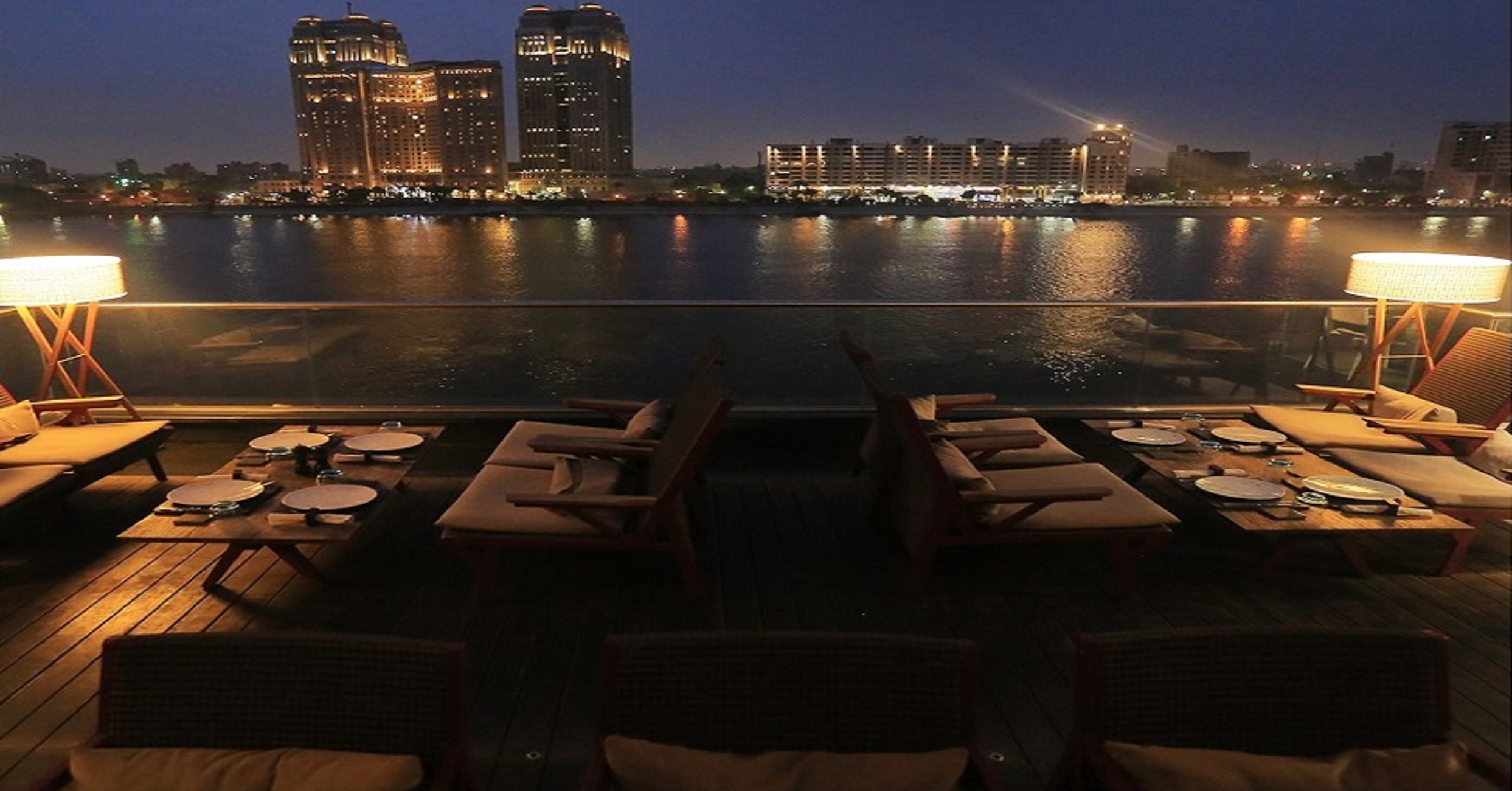 Do you get seasick but still want a gorgeous view of the Nile? Put those seasickness medications back in the drawer and head to Crimson Zamalek. The view is spectacular, and you'll be astonished by how tasty the items on their menu are.
5. Kayaking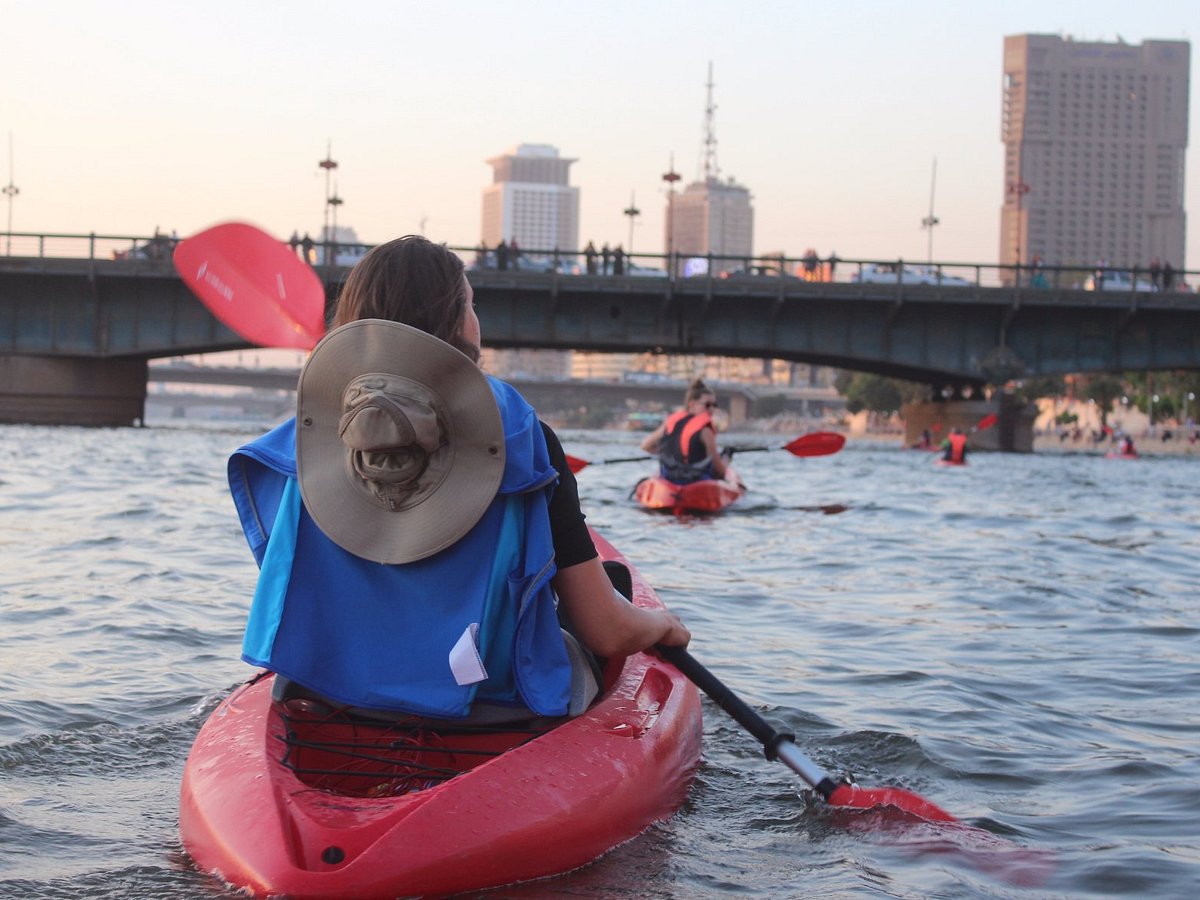 It's a way to stay in shape, and watching your friend fall into the Nile's water is always funny. Don't worry; you won't drown, as lifeguards are always nearby. So get that upper body workout and watch the sunrise in the early morning.
6. Brush It Events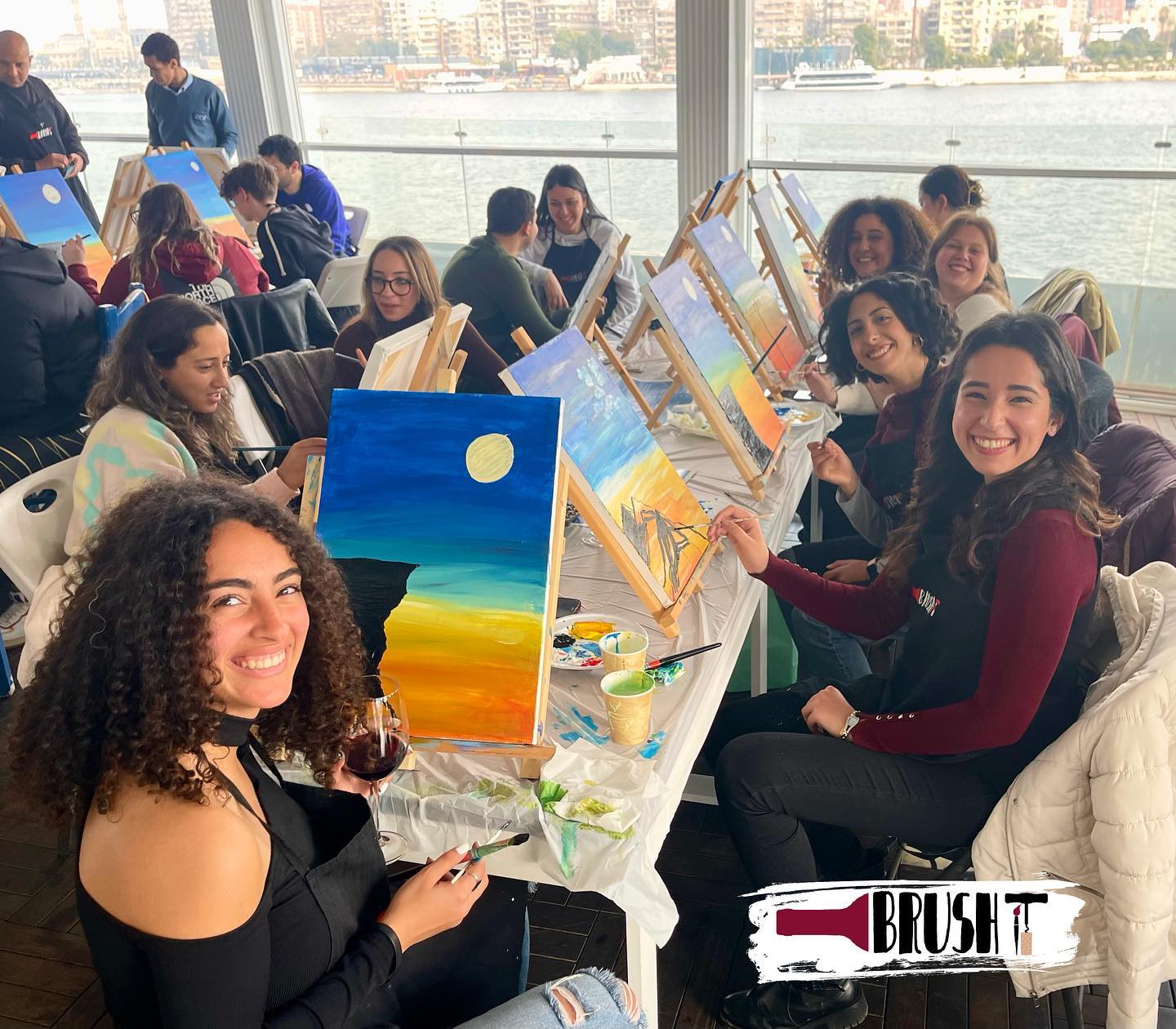 Brush It always seems to throw Paint & Sip events at locations by the Nile so that it can inspire your masterpieces. It's also a great chance to socialise with new people and bond over your love for art and good wine. Keep checking their website for when a Nile view event is announced.
For more info, click here.
7. Umm Kulthum Garden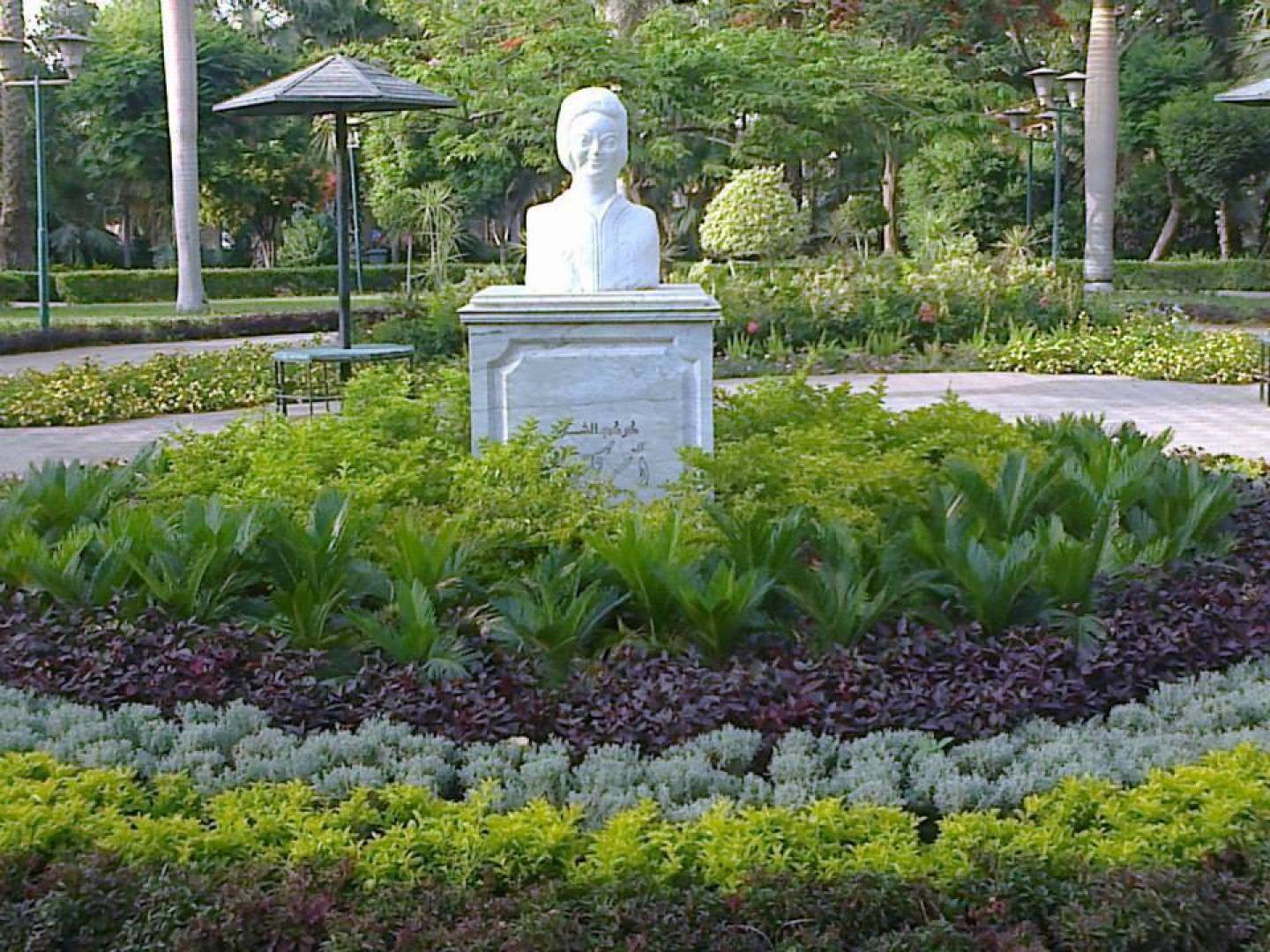 A picnic by the Nile sounds too good to be true, but what if we told you this place has always been there? It's just severely underrated. So pack your charcuterie boards with your fancy cheese and crackers for the Instagram posts, and drive to Zamalek for a cute picnic surrounded by greenery.
8. Rooftop Zamalek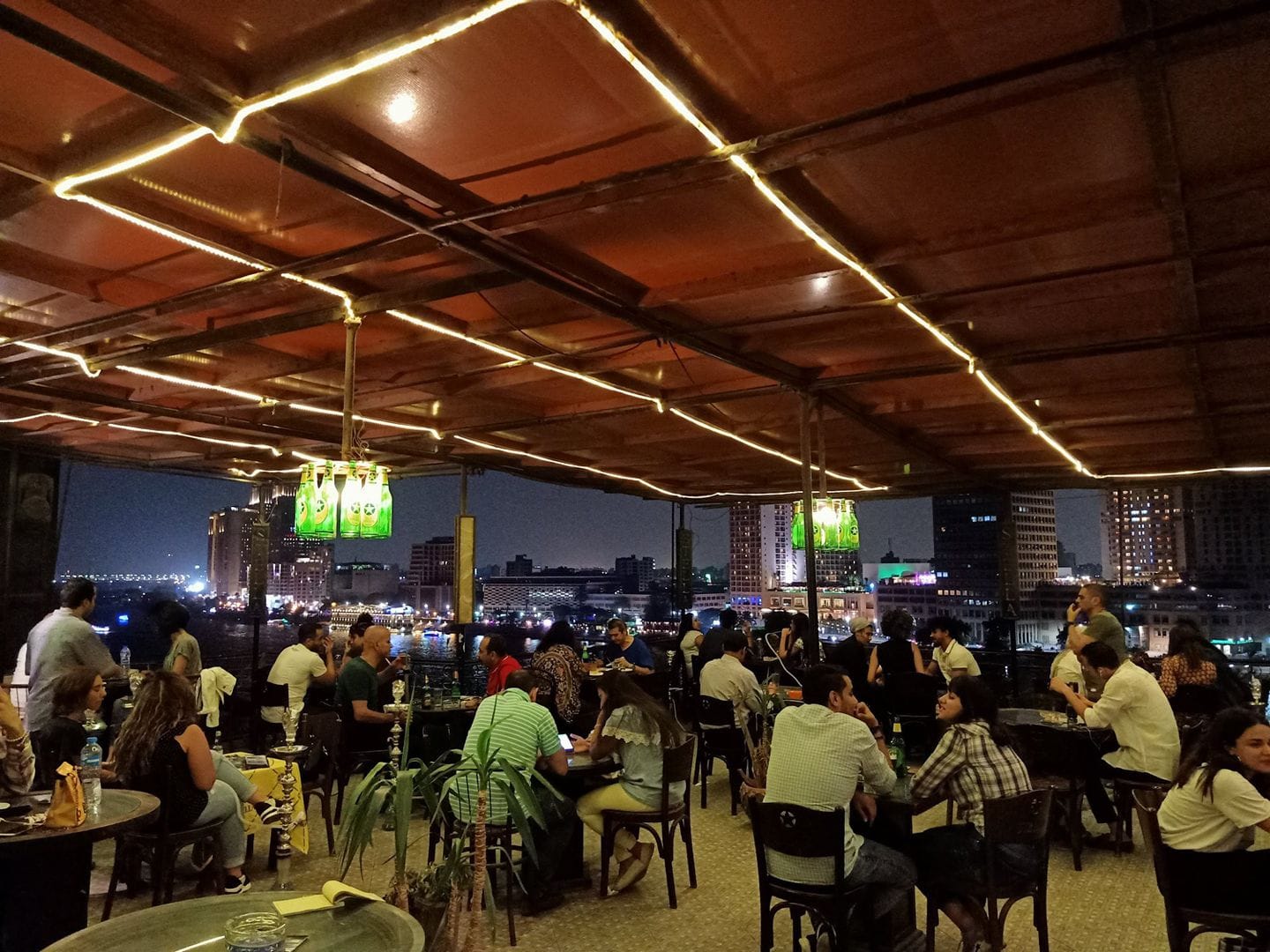 Rooftop Zamalek is a main attraction for tourists and everyone who prefers a cold beer in the afternoon. The stunning view of the capital at night when everything lights up will make you forget about any stress you might have been dealing with in the morning.
9. Mamsha Ahl-Misr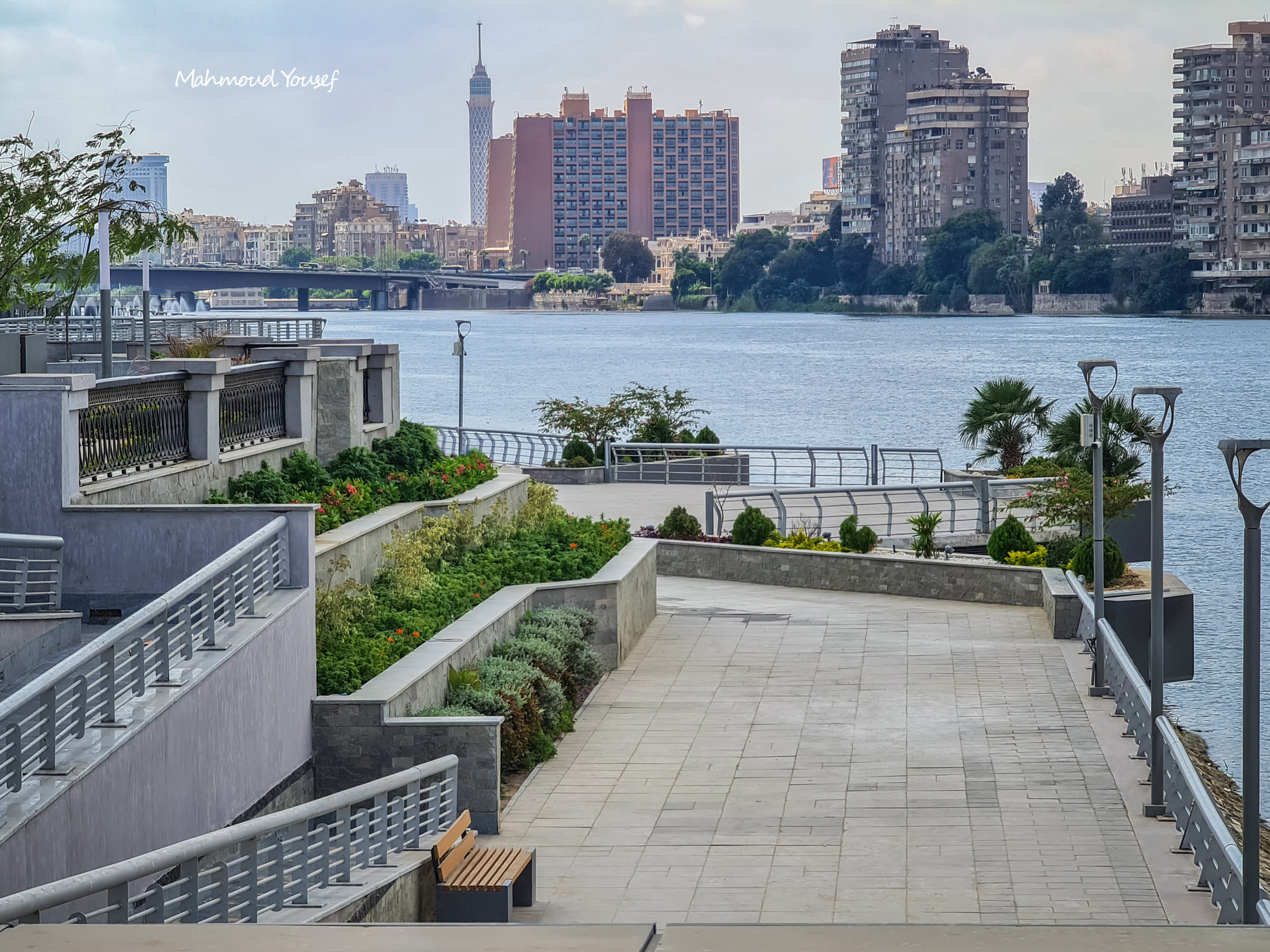 There are endless places and many activities to choose from at this new destination. It is packed with places to try, from restaurants to stores and even cafes. You can even join the skaters who have taken over the sidewalk of Mamsha Ahl-Misr or just watch the cool tricks they do.
10. Grand Nile Tower's Revolving Restaurant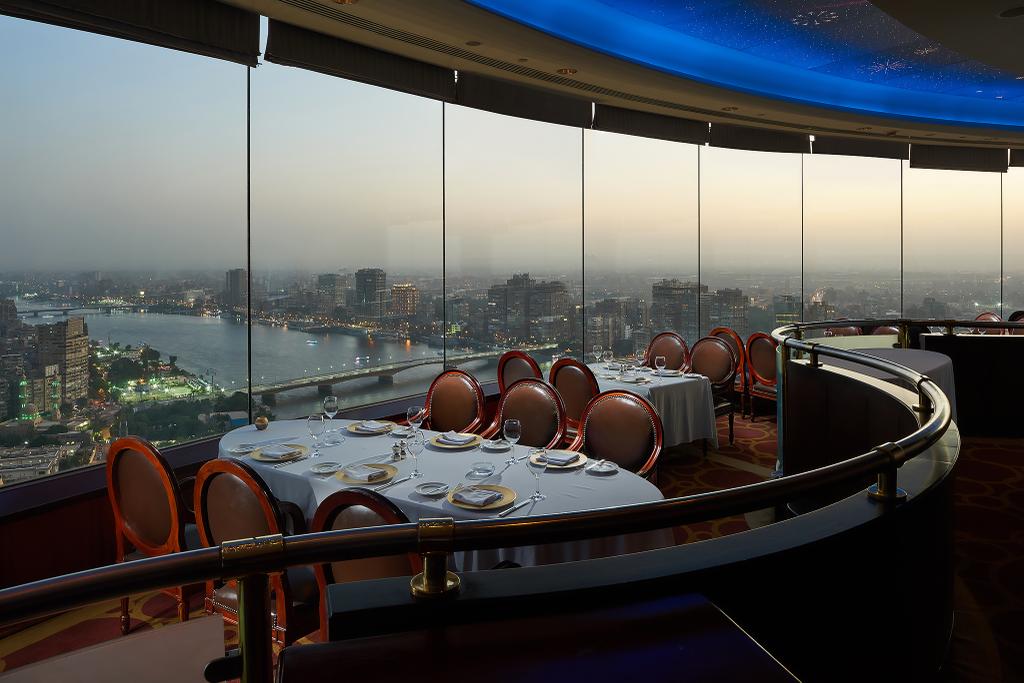 Get a 360 view of the Nile from the 41st floor while you dine like a king. The staff there are impeccable and ready to serve the guests their signature mouthwatering food. They are also professionals in making any special occasion feel unforgettable.
11. Nile Taxi
Stopping a regular taxi is so last year. In Cairo, we take Nile Taxis. No stop signs, no rush hour, and you'll always get there on time with no extra charges. Beat the traffic and take the fun route to your destination, but make sure you book your ride ahead.
12. Ride a Carriage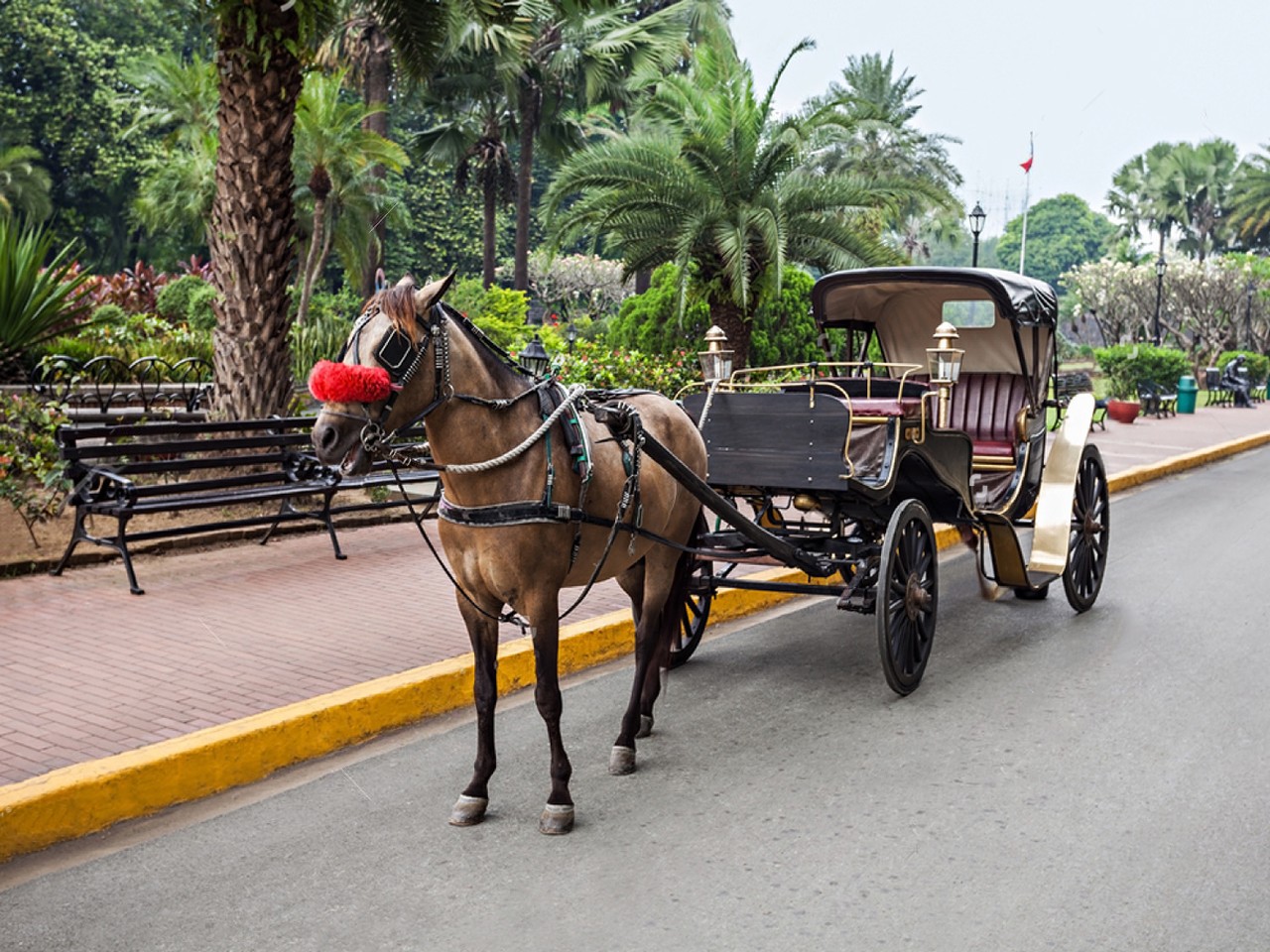 You might think we are just adding things to reach number 13, but you are really missing out if you have never tried this before. As soon as you get on, they start to blast music for you, and you can wave to people from your carriage like royalty.
13. Maadi Island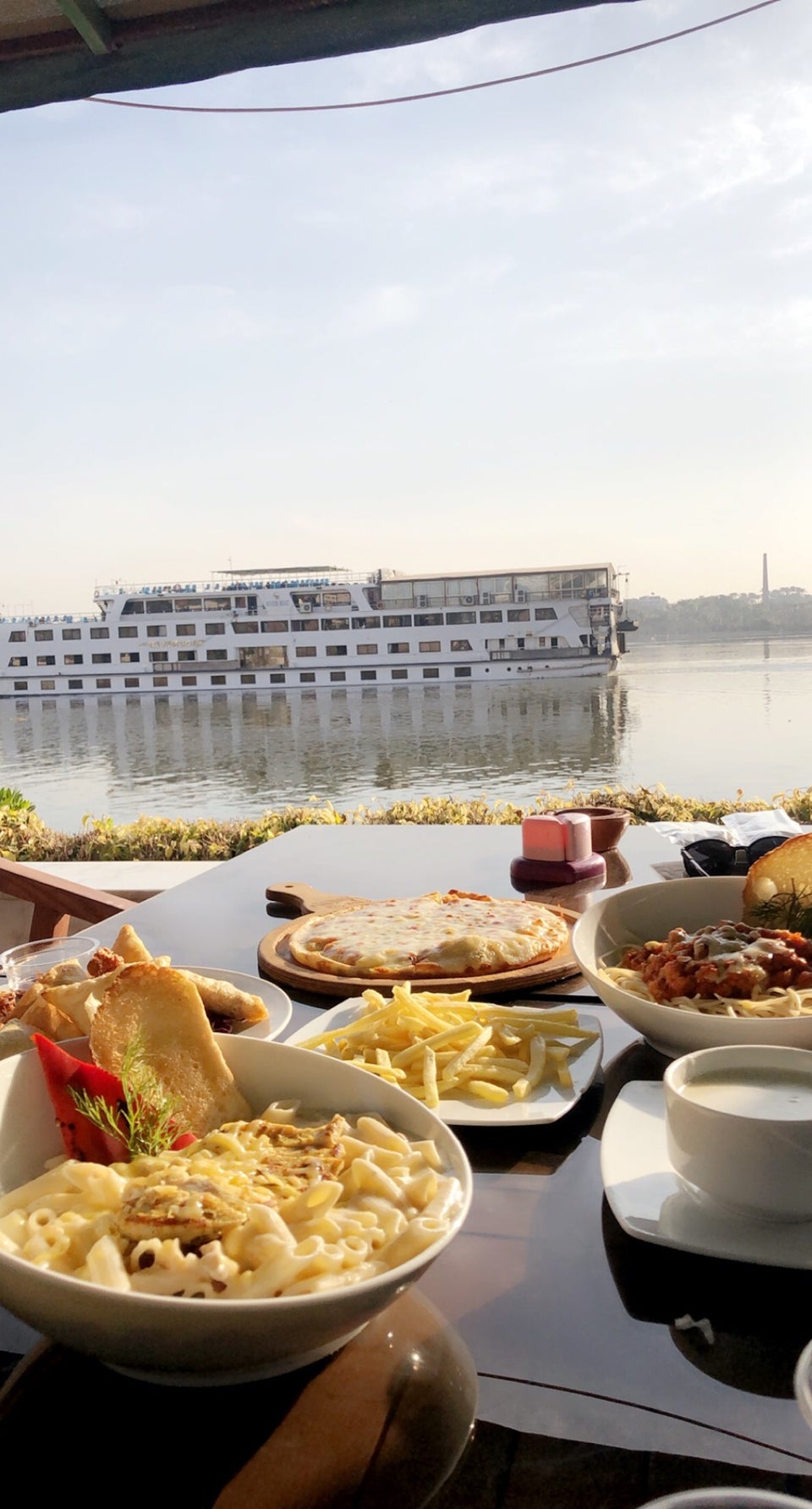 If you find yourself walking along Maadi corniche, stop by Maadi Island, as it is one of the most beautiful attractions you can visit. You can try their Italian restaurant and a variety of activities that are usually available there. This is also one of the most affordable places to check out.