With wedding season finally upon us, many of us are struggling to find the perfect venue to host the event, as we want the ceremony to be exactly what we dreamed of! Thankfully, Cairo is full of places to host a dream-like ceremony, so it's all about picking the best one to suit the vibe you want for your wedding. Whether it be a cosy ceremony with friends and family or a big white wedding straight out of a fairy tale, we've got you covered for almost any venue you can dream of in the list below.
Kundalini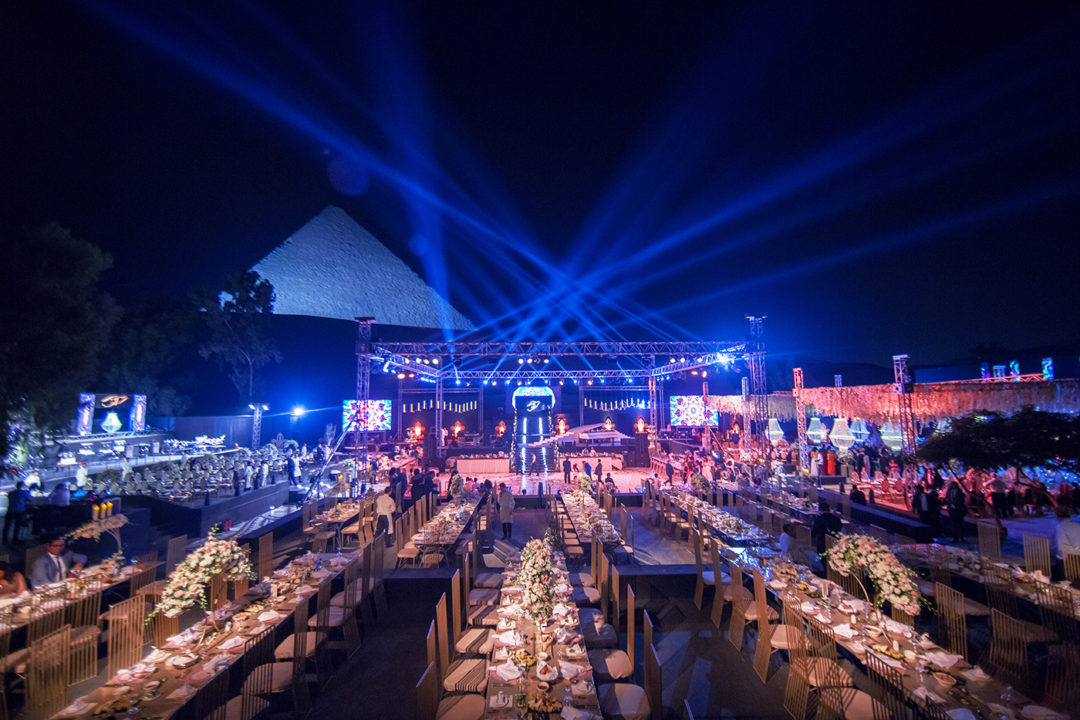 Everyone dreams of a wedding by the Great Pyramids of Giza. Kundalini is an event venue located at the base of the Pyramids that offers facilities to suit your every need. The place is fully customisable with the help of Animation, an event management agency with whom the Kundalini team has worked with for years to host some incredible events, including many weddings and the closing ceremony entertainment event for the 2019 Cairo International Film Festival. Needless to say, if you're looking for an incredible venue with the best view imaginable, Kundalini is definitely the place to go for.
Al-Azhar Park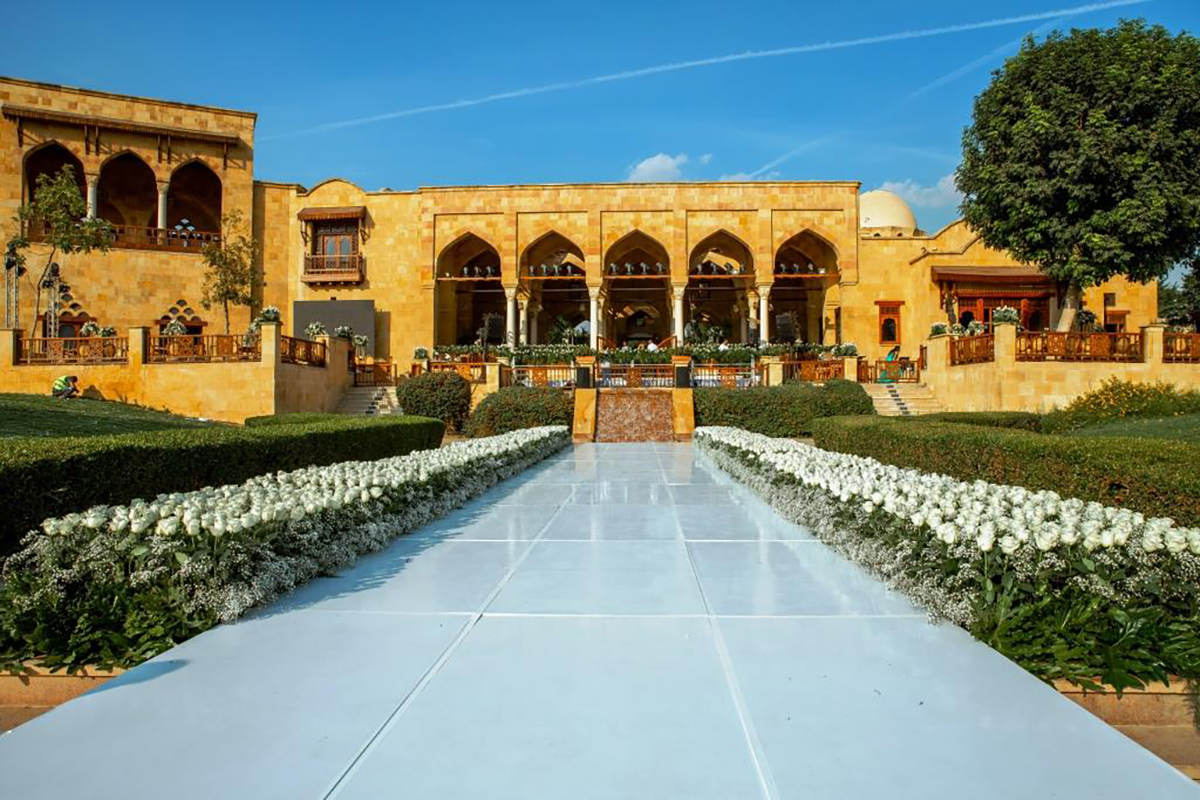 While not generally under the umbrella of wedding venues, Al-Azhar Park can make for the cosiest location for a wedding with friends and family. Having hosted many events, including weddings, in the past, the park is not only great for a weekend picnic with friends but also a fantastic spot for a sweet and small wedding.
Villa Makky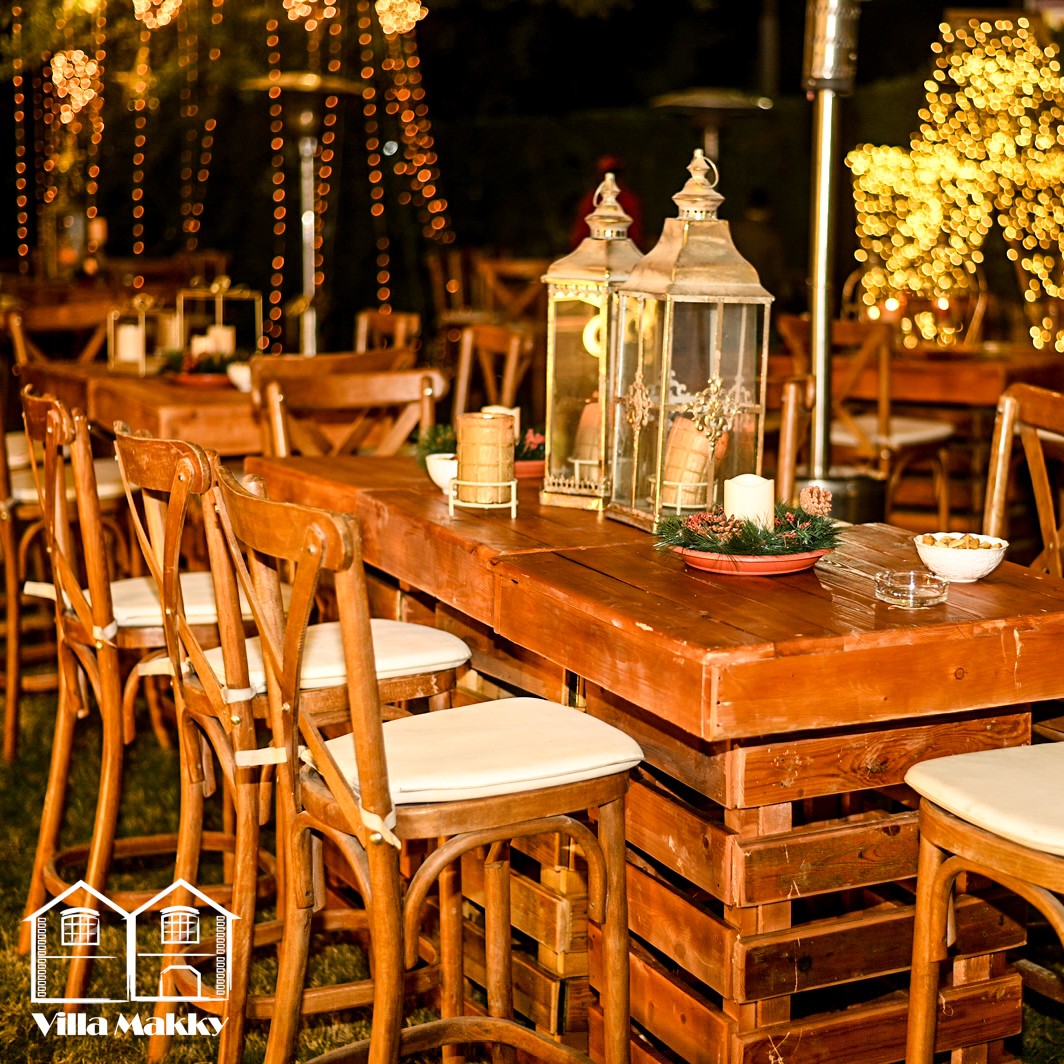 Located in Maadi, Villa Makky is a stunning event venue perfect for weddings that you can rent out for your big day. Providing a cosy and spacious garden, they are very flexible regarding budgets and implementing your own vision for events, making it ideal for couples looking for an intimate yet elegant wedding.
Nūt Boutique Farm Lodge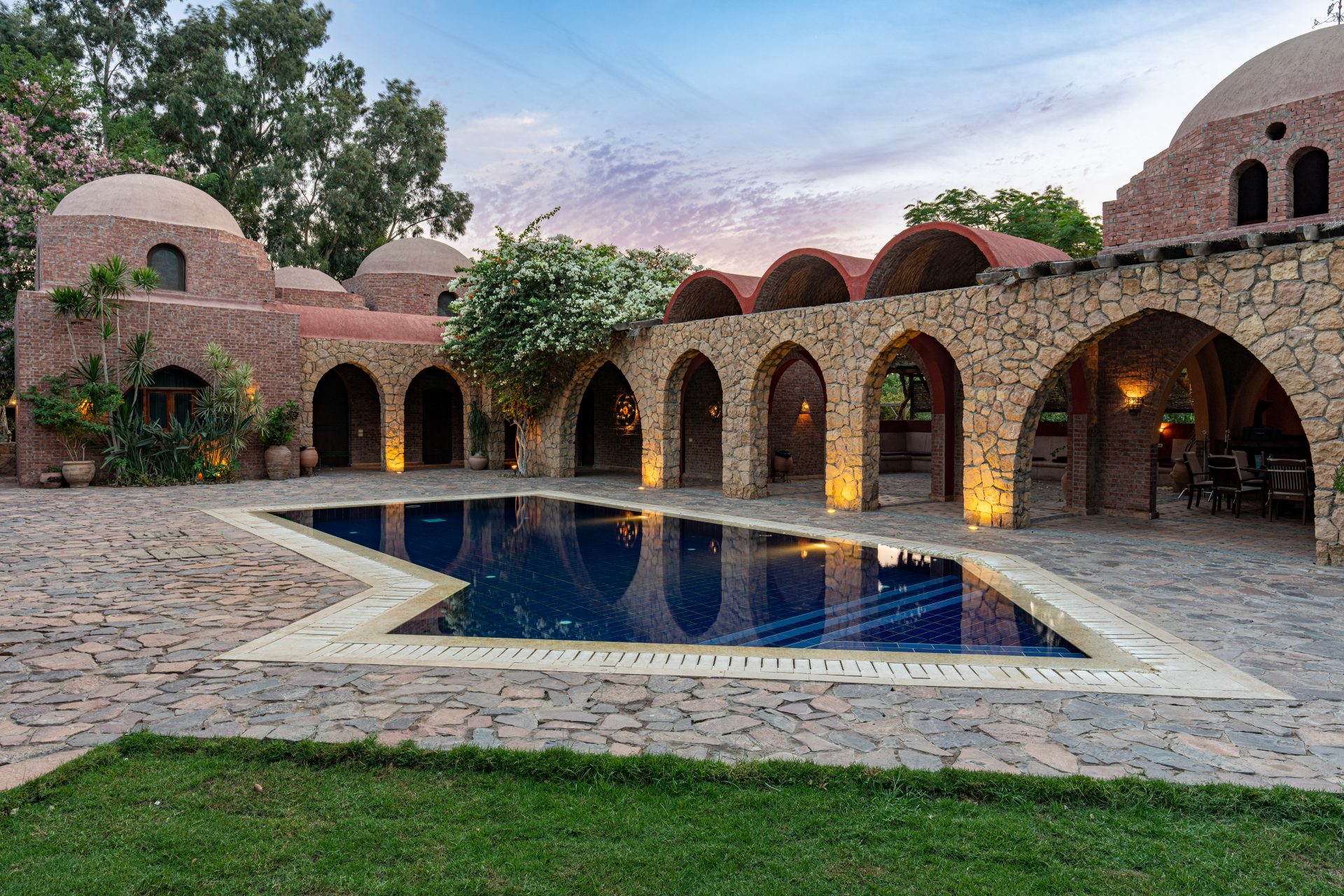 A true hidden gem in El Obour City, Nūt Boutique is a family-owned business named after ancient Egypt's Goddess of the Sky. Hosting all kinds of events, from weddings and engagements to corporate events, this gorgeous event venue is designed using various elements of Egyptian heritage. Between prominent features like arched walls to intricate details like mosaics and mashrabiyas, the location is absolutely stunning and perfect for a big white wedding.
Muhammad Ali Pasha Palace in Shubra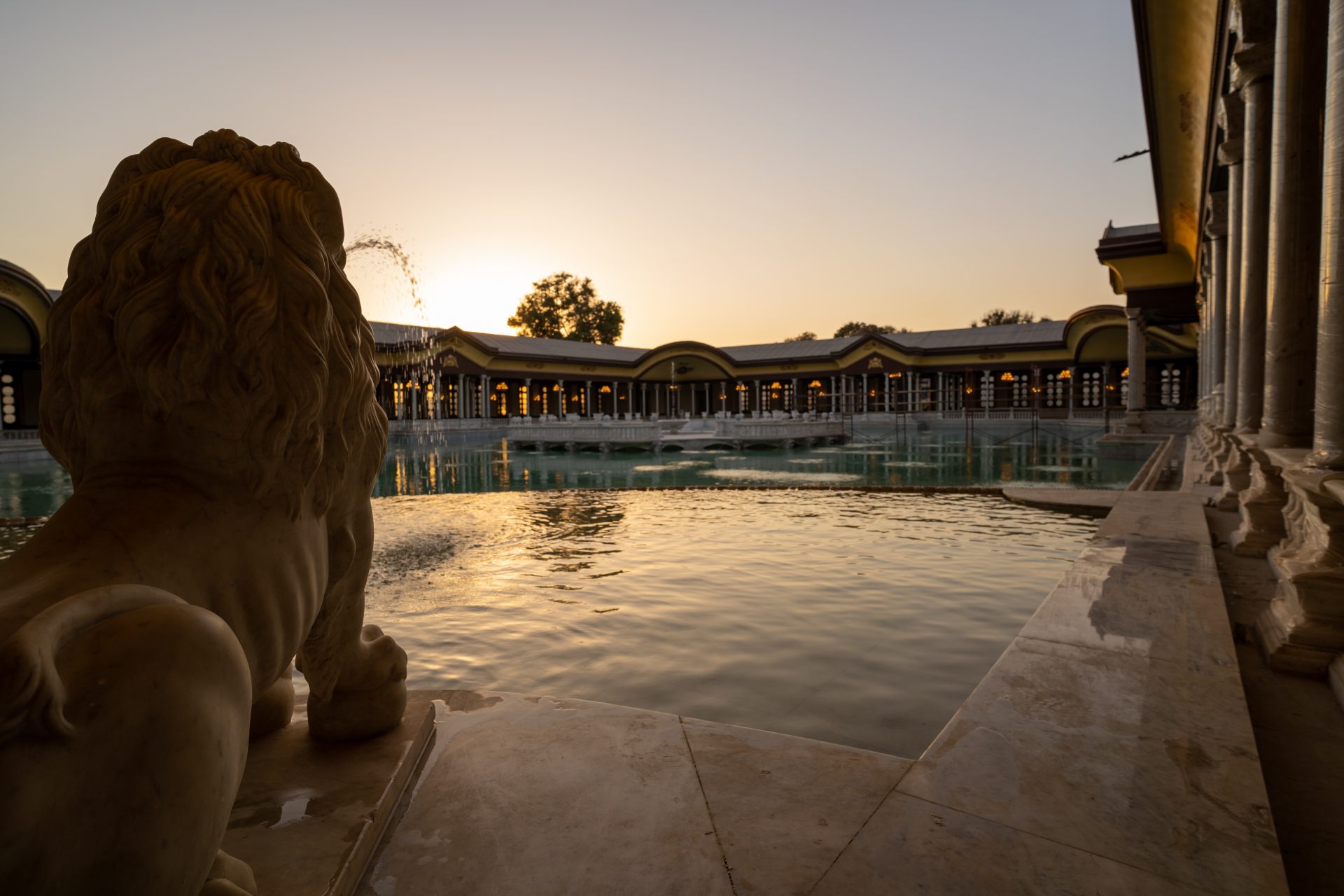 Built in 1809, this historical landmark has unfortunately been forgotten. However, since it was renovated and reopened in the last year, it has become a massive, lavish event venue despite still not being well known. While a palace is definitely not the kind of place people think of when planning their wedding (outside of our dreams, that is), it definitely remains an option. Muhammad Ali Pasha's Shubra Palace is available to host a wedding ceremony that is sure to be memorable.
Fairmont Nile City Hotel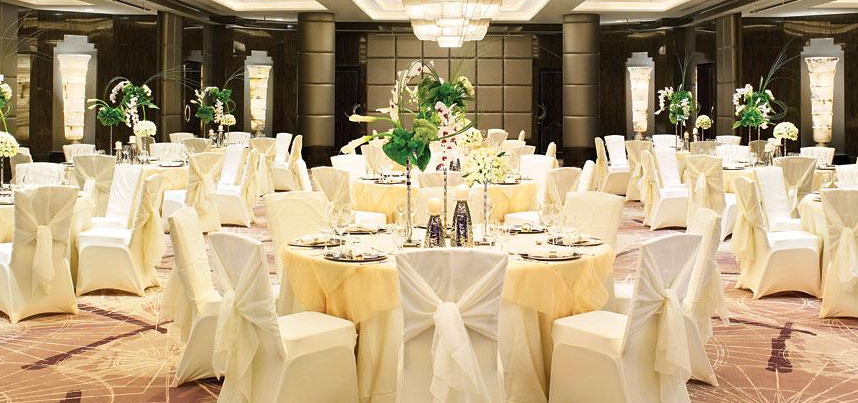 An incredible view of the Nile, outstanding venues, and fine dining are only a few things to expect from hosting your wedding at the Fairmont Nile City Hotel. Among Cairo's most iconic hotels, the team helps couples plan the wedding of their dreams with the help of their expert partners, who personalise the event as much as possible and implement even the most creative of ideas for those who desire to make the night all the more magical.
Grand Nile Tower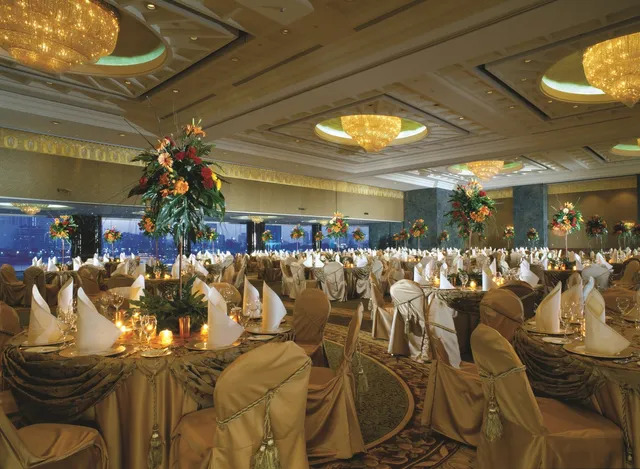 Stylish and elegant are the words that come to mind when thinking of a wedding at the Grand Nile Tower. With their spacious ballrooms, a view of the Nile River, and exquisite food, this hotel is an ideal venue for a wedding. The hotel also gives the option for brides and grooms to be the option of working with professional planners to guide them while preparing what is arguably the most important night of their life.
Royal Maxim Palace Kempinski
More so a palace than a hotel, as the name suggests, what could be a better place to host a fairy tale wedding than the Royal Maxim Palace Kempinski? There are a plethora of venues and ballrooms within the hotel to choose from, giving couples the freedom to plan their wedding however their hearts desire.
Kempinski Nile Hotel Garden City
There is no such thing as too many wedding venue recommendations by the Nile River. The Kempinski Nile Hotel Garden City is definitely one of those hotels by the Nile that are worth considering as an iconic location in the area. With incredible staff, ready to cater to your every need and want, the Kempinski Nile Hotel is an ideal location for your fairy tale wedding. between their Nile Ballroom and their Rooftop, their Nile-view venues are beautiful.
Cairo Marriott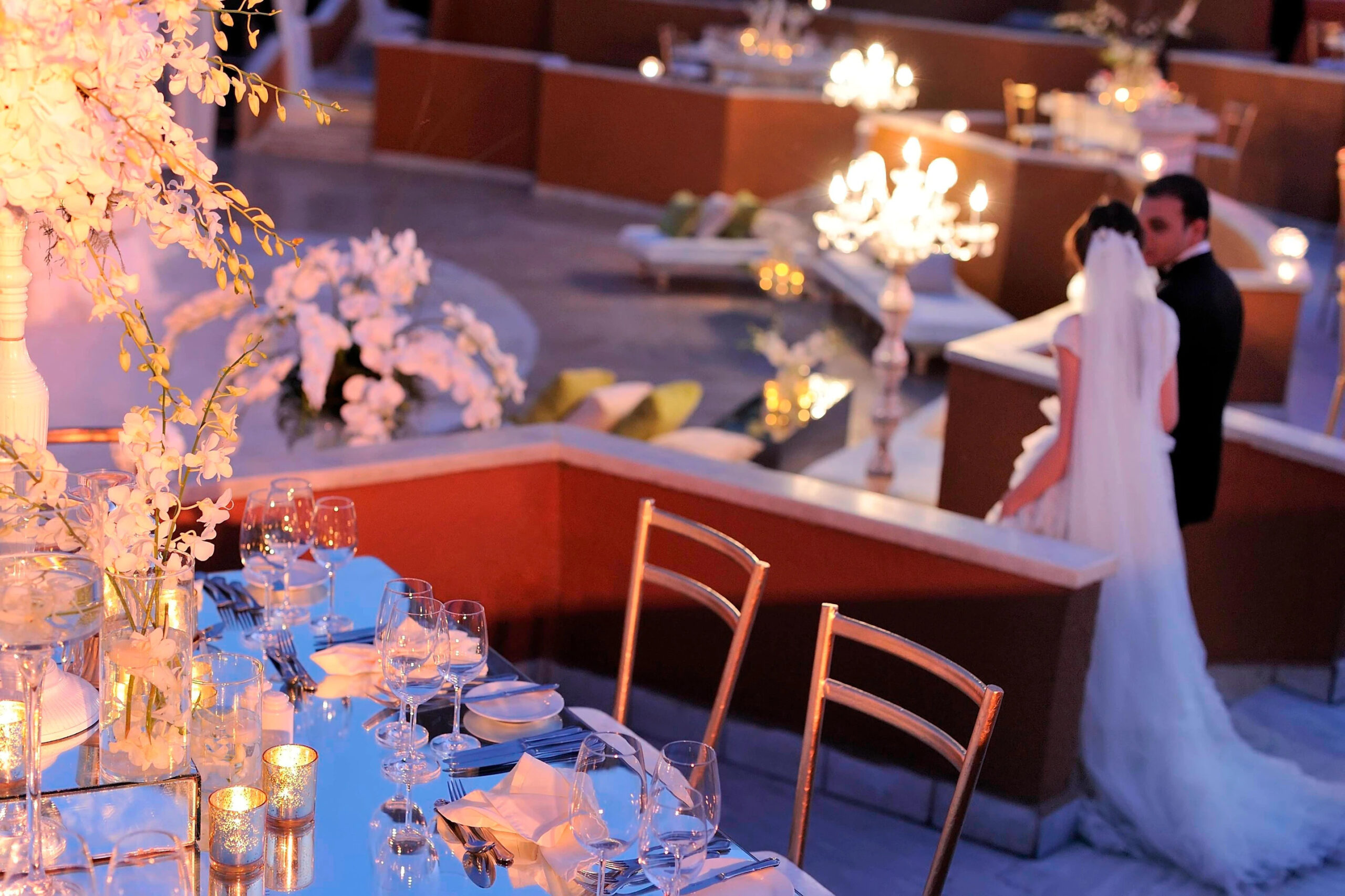 Your dream wedding can come to life with a little help from Marriott's Certified Wedding Planners. These experts have undergone rigorous training and are qualified to handle weddings of all kinds. Drawing on their experience, training, and intuition, Marriott Certified Wedding Planners can help you create a vision for your wedding and ensure that every detail is executed flawlessly. They can assist you with budgeting, menu selection, table settings, and even finding the right florists, photographers, bands, and other entertainment options for your big day. Just imagine making your grand entrance on their stunning staircase as your loved ones look on in awe.
Marriott Mena House, Cairo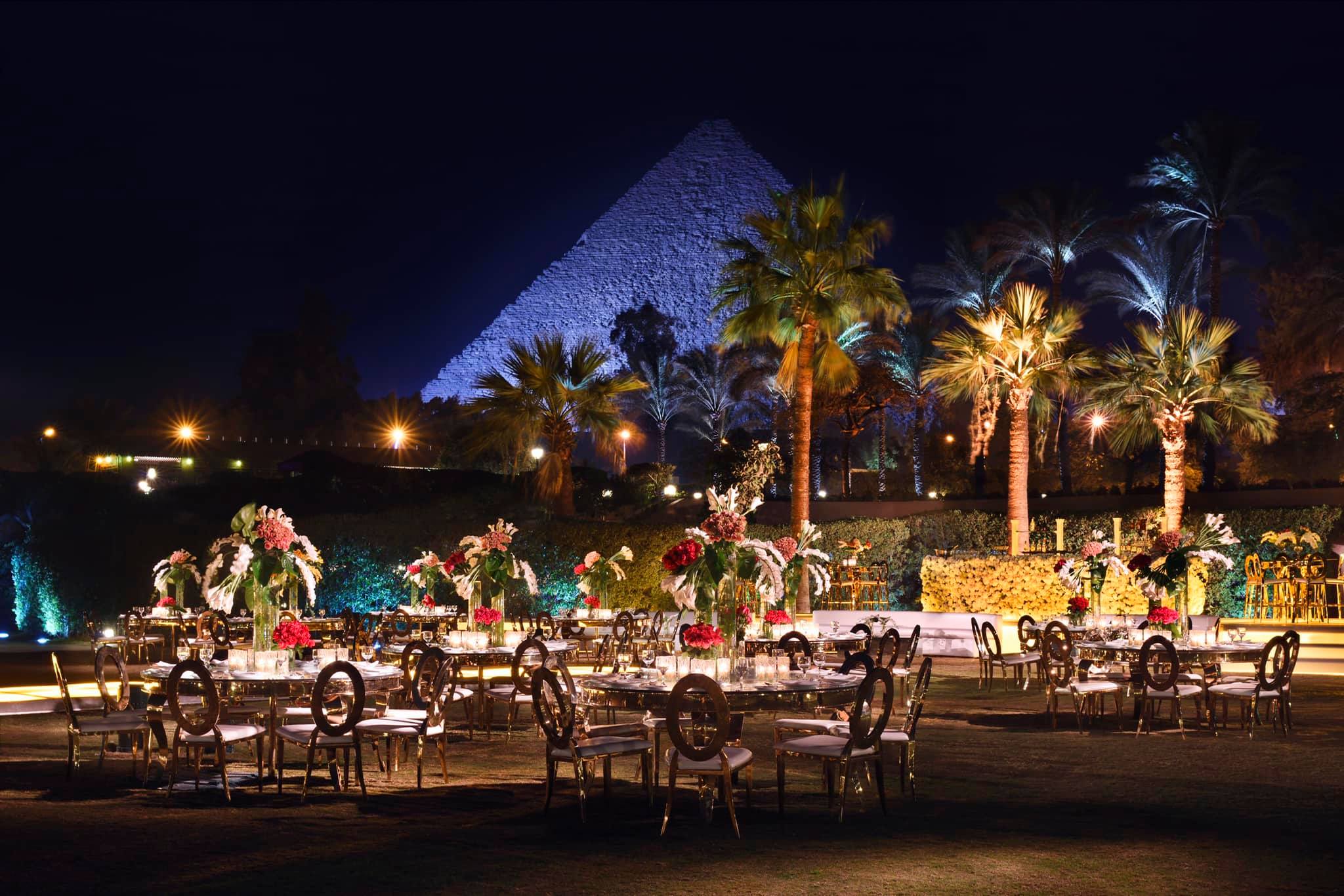 Experiencing the breathtaking beauty of the Pyramids of Giza as you say "I do" is truly a once-in-a-lifetime experience. Everything you've wanted can happen with Marriott Mena House, Cairo's exclusive services. They offer a range of outdoor wedding venues with the stunning pyramids landmark as a backdrop. Also, the hotel's expert wedding planners will handle every detail to ensure your special day is perfect.
Four Seasons Hotel Cairo at Nile Plaza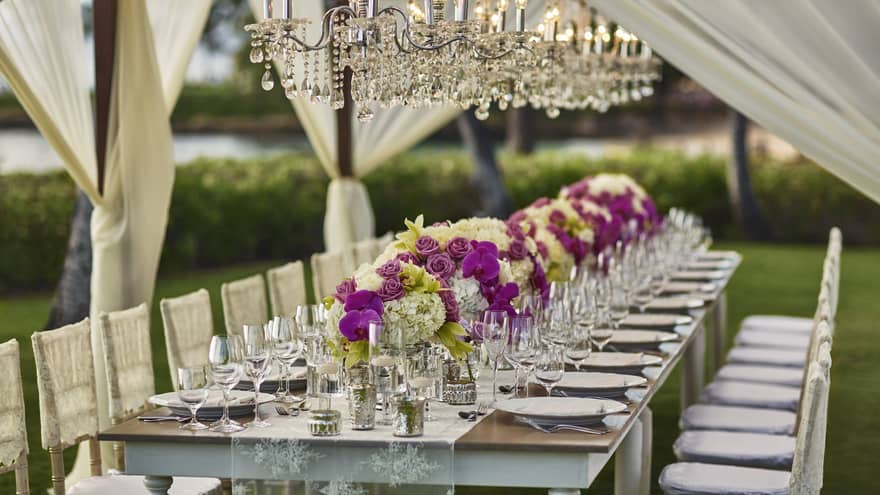 Right in the heart of Cairo lies the magnificent Four Seasons Hotel Cairo at Nile Plaza, with dazzling views of the Nile and two of Cairo's most celebrated ballrooms available for your big day. Their experienced event and culinary teams can host your ceremony at a city landmark, ensuring an unforgettable wedding experience.
Four Seasons Hotel Cairo At The First Residence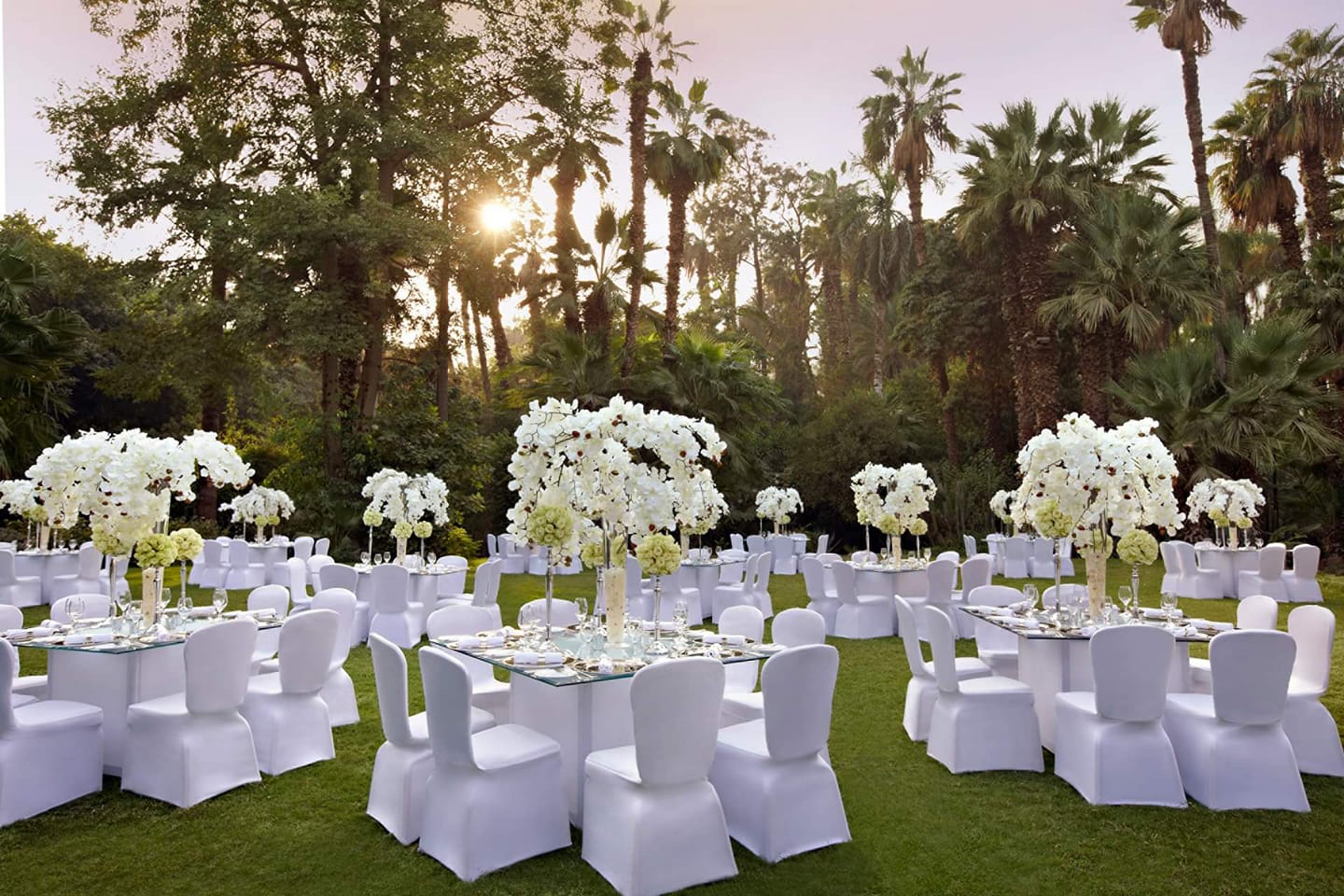 Experience the ultimate Cairo celebration, where the magnificence of the ancient pyramids blends effortlessly with the opulence of a lively city district located on the West Bank of the Nile. This majestic setting offers the perfect backdrop to exchange your vows, surrounded by rich history and serene waters. The Four Seasons Hotel Cairo At The First Residence's exclusive VIP service guarantees a truly enchanting day from start to finish.
Holiday Inn Cairo–Citystars
Located at the heart of Citystars business and leisure complex, the Holiday Inn Cairo Citystars hotel provides an excellent starting point for exploring both modern and historical attractions in Egypt's capital. The hotel's ballroom can accommodate up to 70 guests for a banquet, while the first-floor lounge provides a sophisticated setting for receptions.
Holiday Inn Cairo–Maadi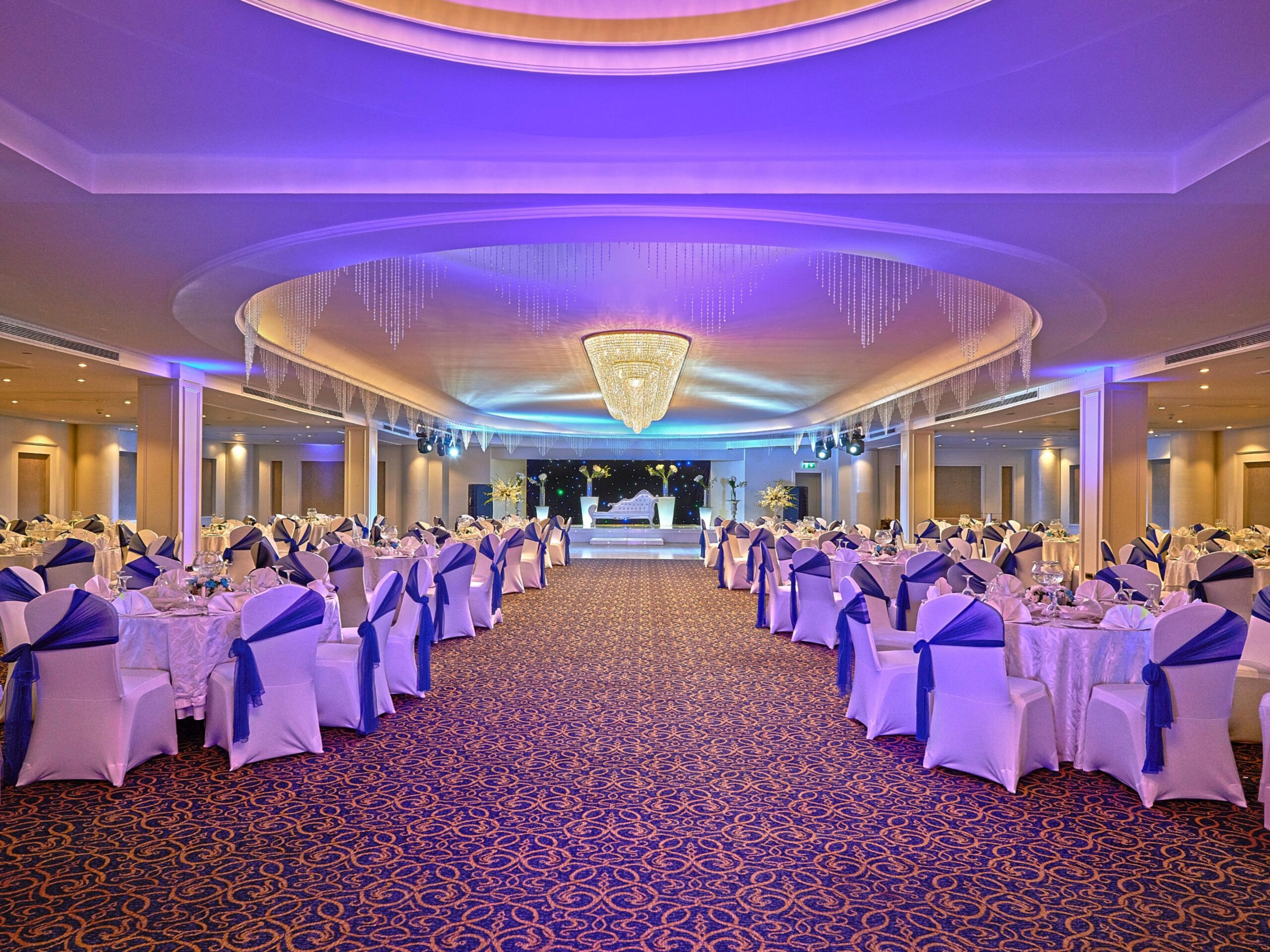 Located in one of Cairenes' favourite spots, the Holiday Inn Cairo Maadi is a fantastic place to host a perfect wedding. With three ballroom options to choose from, the hotel not only boasts wonderful amenities to cater to brides and grooms to be's needs, but also a spectacular view of the Nile, beautifully blending history and modernity.