15 Easy-to-Make DIY Costumes for Halloween 2015
written by
Nadine El Shiaty
Halloween is right around the corner and while many people generally ignore the trick or treating season, others take the opportunity to dress up and generally be silly. But coming up with a goof costume idea isn't always easy; especially if you don't want to spend a fortune on buying or shipping your ideal outfit.
But with a little bit of effort, you can always channel your inner creativity and put something together at home – from Egyptian actresses, to food, it's easy.
Jelly Beans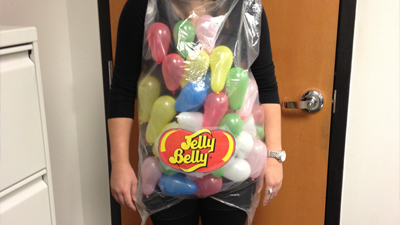 This costume is basically for anyone between 5 and 92. A jelly beans bag costume is simple, funny and creative. All you need to do is buy a transparent plastic trash bag, cut hole through the bag for your arms and legs, fill the bag with dozens of colourful balloons or small balls –depending on your preference— and on the back of the bag, draw the nutritional facts with a black sharpie. Wrap your costume up with a ribbon around the neck and there you are; a large bag of jelly beans ready to hit the town.
Chandler Bing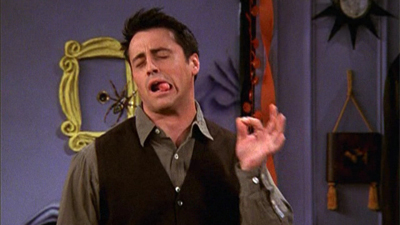 If you're a major fan of Friends, you'll surely appreciate this costume, especially since all the items can be found in your wardrobe – or your father's. Dress up like the king of sarcasm, Chandler Bing by putting together an olive green shirt over a dark brown vest and some light brown trousers. Throw in some Chandler Bing jokes and you'll be the most popular guy at the party.
Frida Kahlo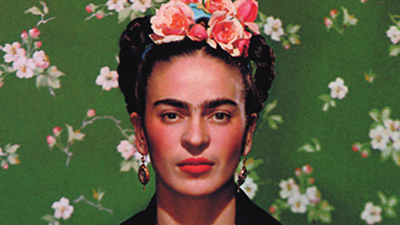 As one of the most influential artists of all time, Frida Kahlo also happens to be one of the easiest and most fun people to dress-up as. All you need is a colourful blouse, floral shawl and skirt, a pair of silver hoop earrings and some colourful necklaces. The only thing that's left for your costume to be complete is to braid your hair and pull it up over your head; accessorise it with artificial flowers then, finally, using black eyeliner, draw Frida Kahlo's signature unibrow.
Men in Black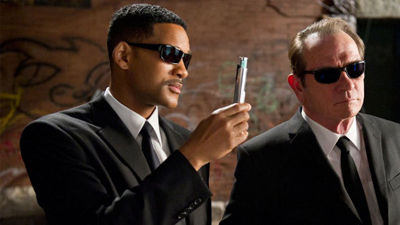 This one is ideal if you're coming to the Halloween party with your BFF and you just can't be bothered. Again, this costume doesn't require much; classic black suit, sunglasses and even an elaborate-looking pen to act as a memory eraser – because invariably, a lot happens on Halloween that you'll want to forget.
Holly Golightly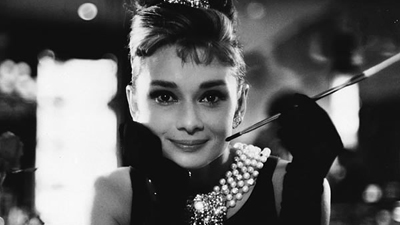 A costume that embodies the timeless icon from Breakfast at Tiffany's performed by the graceful Audrey Hepburn will almost certainly be a crowd-pleaser. Find a classic sleeveless black dress, a pair of black high heels, black gloves and a pearl necklace. Last but not least, pull your hair into a classy up-do and add a tiara for that last touch of sophistication. Don't forget your cigarette holder.
The Mask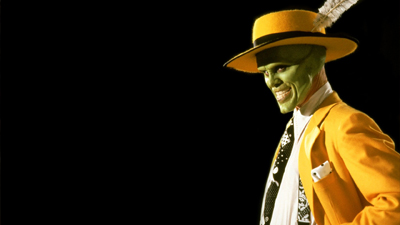 Remember when everyone used to say "Somebody stop me!"? A weird phase of our lives, yes, but a brilliant costume if you can get the necessary parts – white shirt, suspenders, yellow hat, yellow trousers/suit and of course, lots and lots of green paint. Lots of it.
Rosie the Riveter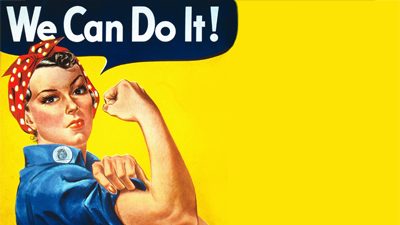 Ignite your inner feminist and show everyone you can do it by dressing up as Rosie the Riveter. All you need to do is dig for a denim or navy blue shirt, roll its sleeves up your elbows and pair it with you favourite jeans. Then, with a red ribbon or bandana, tie your hair up and apply deep red lipstick. Plus, you'll have your photo pose all night.
Colonel Sanders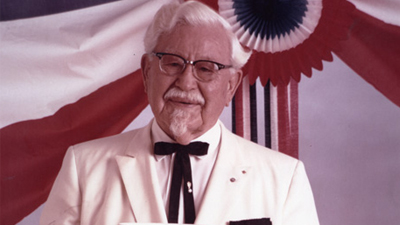 The man that has come to embody what we so readily call Kintaaaky in this part of the world, Colonel Sanders is also an easy costume; white shirt, white trousers and a red apron. You can paint KFC logo on the apron and add some white baby powder on your hair to create that legendary head of hair. It wouldn't hurt if you walked around handing chicken out of a bucket either.
Mary Poppins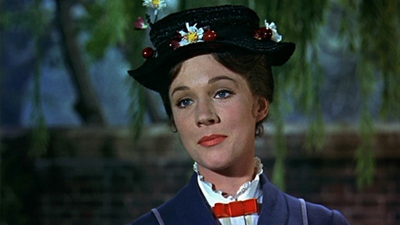 Another costume that will probably have you digging into your parents' wardrobes, all you need for that Mary Poppins effect this a long black skirt, a white shirt, black hat, a red bow-tie, white gloves and some red pantyhose. A simple costume, yes, but one that ensures you a Supercalifragilisticexpialidocious night. Don't forget the black umbrella; or else you won't be able to Go Fly a Kite.
Sybill Trelawney
A slightly more complex costume at first sight, Harry Potter's kooky fortune-teller, Sybill Trelawney, can be resurrected with just a few key items. With some eccentric accessories, a headscarf, a bohemian blouse, a long skirt (a dress could work too), a colourful drape on your shoulders and some ankle boots you can be the belle of the gypsy ball. Add a brown winter collar vest, a vintage tea cup, round shaped glasses and back-comb your hair for full effect.
Abla Kamel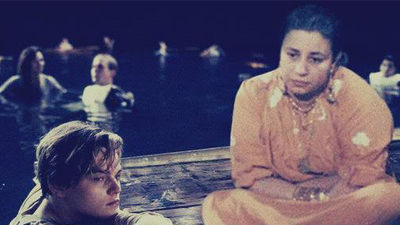 One of the more obscure and out-of-the-box ideas on this list, Abla Kamel is one of Egypt's most talented actresses and one of the country's most popular memes. Find a traditional Egyptian galabeya, pull your hair up in a bun and grab as many gold accessories as you possibly can. The noisier the better.
Soad Hosny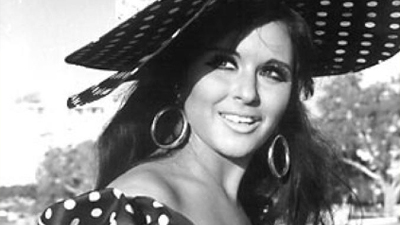 From one great actress to another, few thespians born of this land are held in such high regard as the late Soad Hosny is. To become the legendary actress, put together an outfit with a polka dot dress, a large chapeau and simple high heels. Go further with Soad Hosny's signature make-up by using a thick line of black eyeliner and deep red lipstick.
Delivery Guy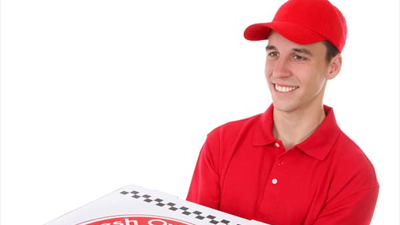 Another easily-put-together costume, dressing up as a delivery guy is as easy as pie. Find a matching hat and polo shirt. That's it. For the really committed, you could also use an empty pizza or chicken bucket box as a prop. Arrive to your party on a beaten-up scooter for a fitting entrance.
Mr. X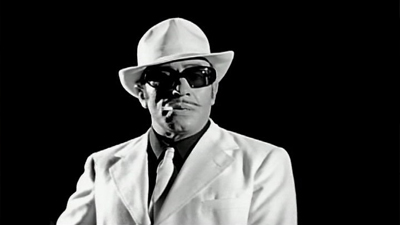 Wanna show everyone that "Mr. X has no end" for real? Another obscure, but brilliant, costume idea inspired by Egyptian film, Akhtar Ragol Fil Alam, taking on the iconic comedy character that is Mr. X is simple but effective. You need a white suit, white tie, white hat and black shirt. Round it off with sunglasses, a thin moustache and a badass stare.
Ghost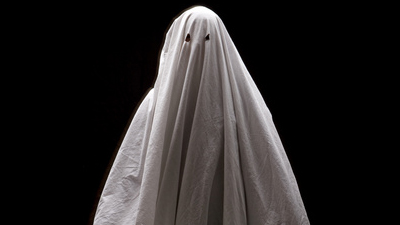 When in doubt, go for the oldest costume in the book. A classic. Boo!